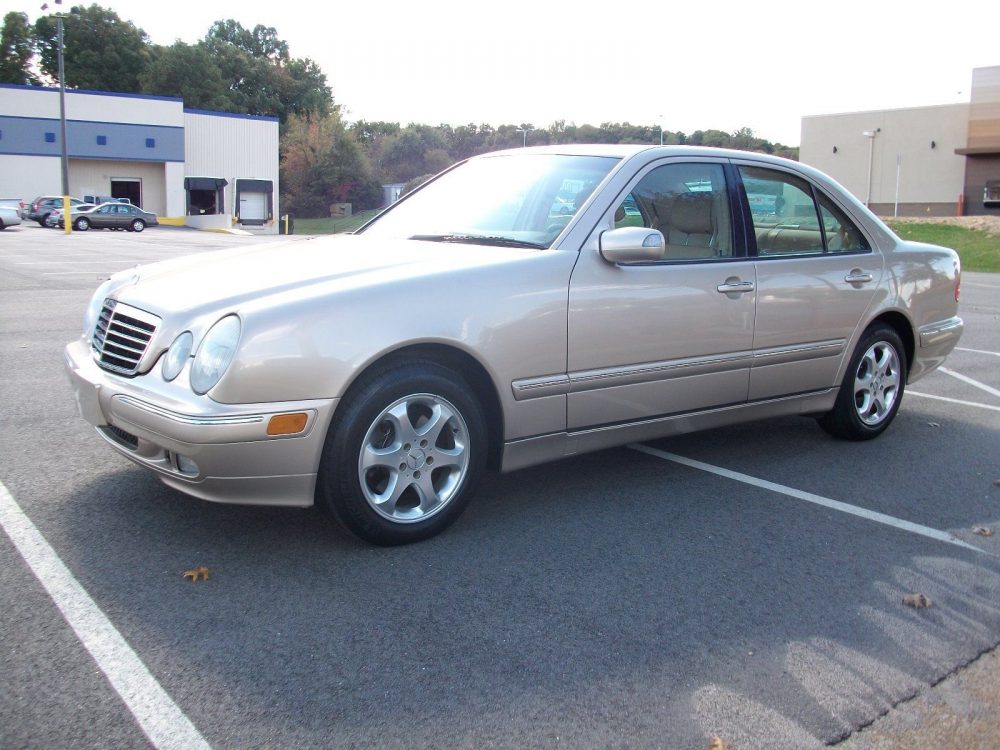 Fairly often I feature special cars that have low miles on them. That's to be expected because sometimes when people buy a car that isn't run-of-the-mill, they don't use it as a daily driver and try to keep the miles low. In turn, that theoretically should keep the value high when it comes to sell or maybe just to have the satisfaction of having a low mileage car. What I don't see too often are cars that are ordinary in every way and meant to be used and thrown away that have really low miles on them. You can see where I'm going with this.
What I have today is a 2002 Mercedes-Benz E320 up for sale in Virginia with just 18,200 miles on it. This W210 is as bland and disposable as modern Mercedes come and this car doesn't even have any special options or unique features. In fact, this E320 doesn't even have heated seats. It's painted in a bland color with a bland interior that blends in with the crowd with the best of them. You'd think the 18,200 miles would mean this car is pristine, but thanks to some typical W210 problems, time waits for no one. Not even cars that sit in garages for 15 years.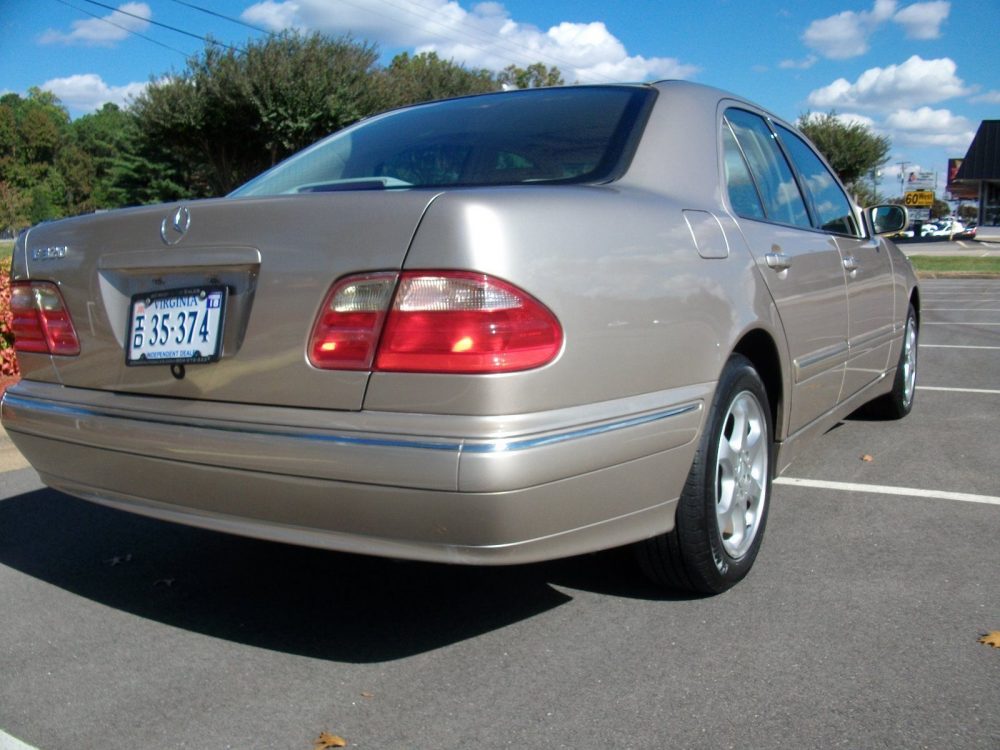 Year: 2002
Model: E320
Engine: 3.2 liter V6
Transmission: 5-speed automatic
Mileage: 18,211 mi
Price: No Reserve Auction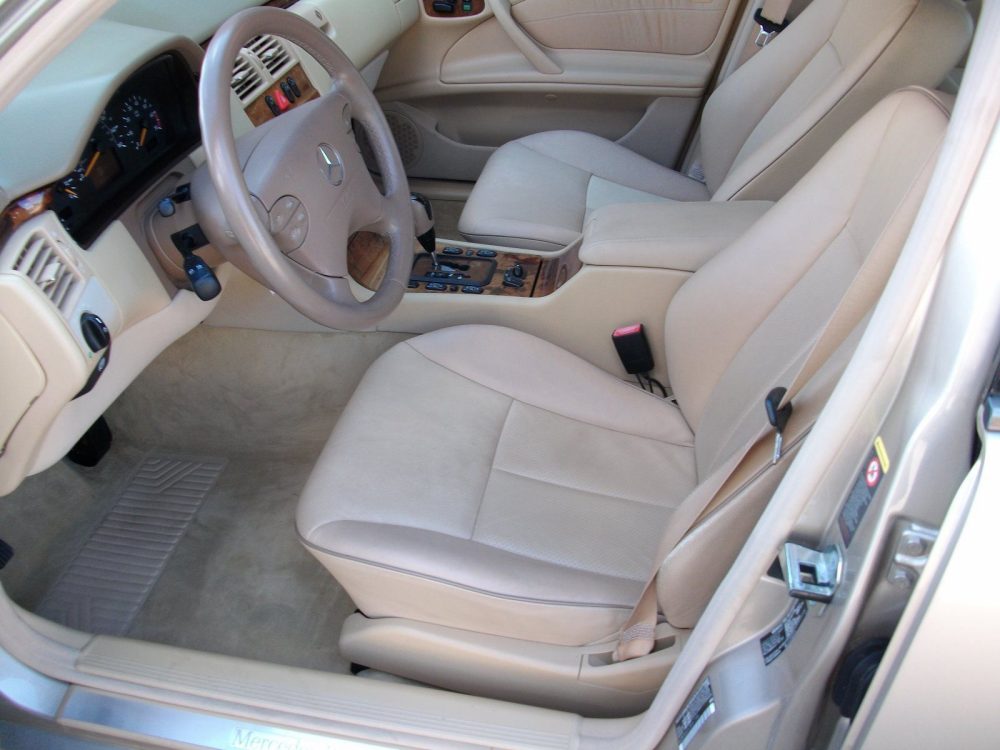 Extremely nice, one owner garage kept Mercedes Benz E320. New Mercedes Benz trade with clean Carfax showing all work done at Mercedes Benz dealer. Extremely LOW MILES…. 18,200 actual
The car has the books.

The body is almost perfect showing never been wrecked and no paintwork. The interior is FANTASIC!. No cracks in wood, seats are like new, carpets are almost perfect and still has a new car smell.

The tires are a nice matched set of Michelins, the wheels are very nice showing small amount of curb rash. Under the car is very nice showing that it was garage kept and NO RUST!

Overall this is the nicest 2002 on the planet. Please give us a call with any questions. Buy with confidence. Fly in we will pick you up. It's hard to find another one this nice..
Paint color is Desert Silver Metallic
Give us a call with any questions 804-334-9482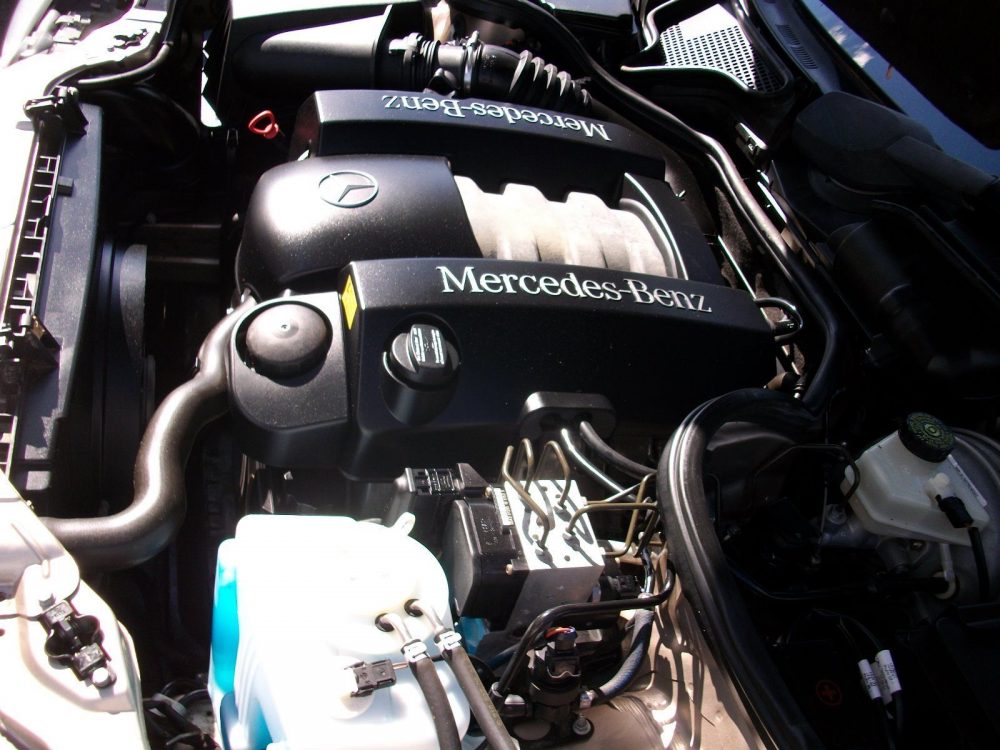 When I first saw this car has 18,200 miles, I expected it to be in showroom condition or at least near it. What I saw was an above average E320 with typical W210 problems. The inner rear taillights are starting to deteriorate, all four wheels have some curb rash on them, all four tires are dry rotted, the rear seat belt buckle has come apart and the pixels in the instrument cluster have all faded away. All of these things are minor annoyances, but something I didn't expect for the mileage. Like I mentioned earlier, there is nothing remarkable or even noteworthy about this car. It has nearly zero collectible value considering how common the W210 is and once you start putting regular miles on this, it because another forgettable E320.
The pricing is interesting on this car. The seller started the auction at $8,000 and it actually garnered two bids to currently sit at $8,600. I'm really surprised someone, let alone two people, bid on this car to be honest because unless you have a real passion for base model W210s in gold, I'm not seeing the point. For this kind of money you can start heading into decent E55 AMG territory. I realize not everyone wants an E55 and the extra costs they command, but even for $5,000 you can find a nice E320. I'm curious to see where this one ends because honestly, I doubt we'll see another one like this come up for a while.
– Andrew