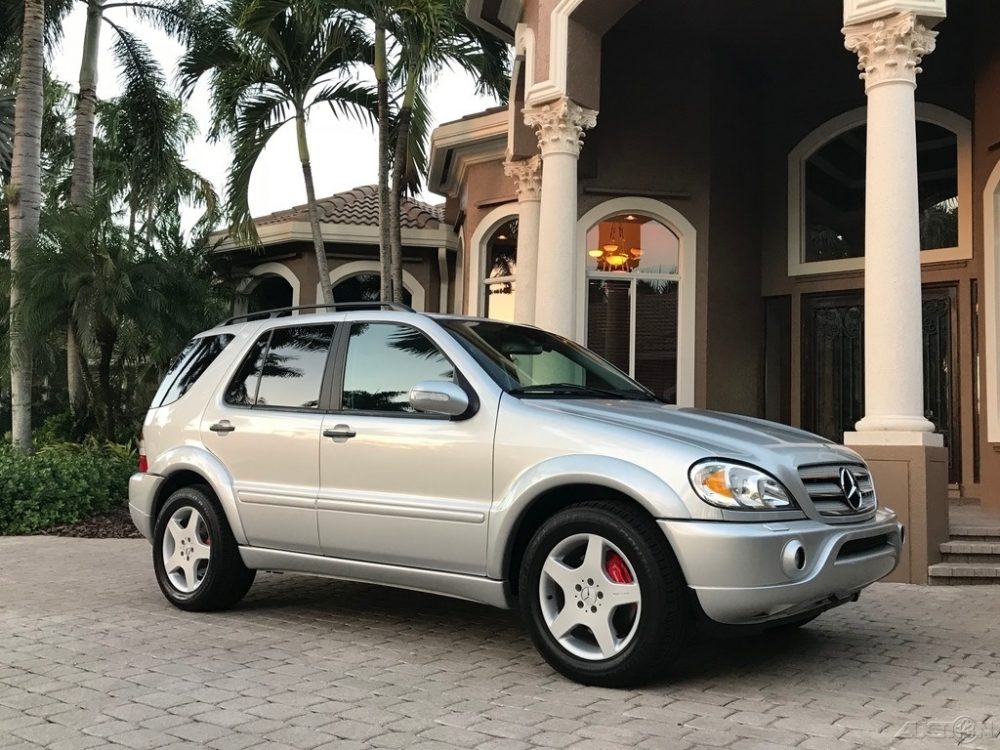 A few weeks ago I checked out a hilariously ostentatious 2014 Mercedes-Benz GL63 AMG that literally could do almost everything. As head-shaking as the GL63 is, that thing just gets lost in the sea of all the super SUVs out there with 500 horsepower and 325 wide tires that get used, abused and discarded to the Buy-Here, Pay-Here lots of the world right as the warranty runs out. We can say that about a lot of these SUVs all the way back to one of the first super-SUVs to start this power war: the ML55 AMG. It has been a few years since I've taken a look at one, but the short of it is AMG borrowed the M113 5.4 V8 from the W210 E55 and somehow squeezed it into the short snout of the W163. They added some different bumpers and them some 285 wide tires to keep this thing from flipping over. It did 60 mph in under 6 seconds and was generally pretty stout outside of the common issues that plagued all W163s. Over 15 years later, these are becoming relatively rare thanks to just a few thousand ever made and well, the W163 not exactly being the most well-built machine ever. This 2002 up for sale in Florida seemed to dodge a life of abuse thanks to the just 16,300 miles on the odometer. Is it time to maybe think about snagging one of these?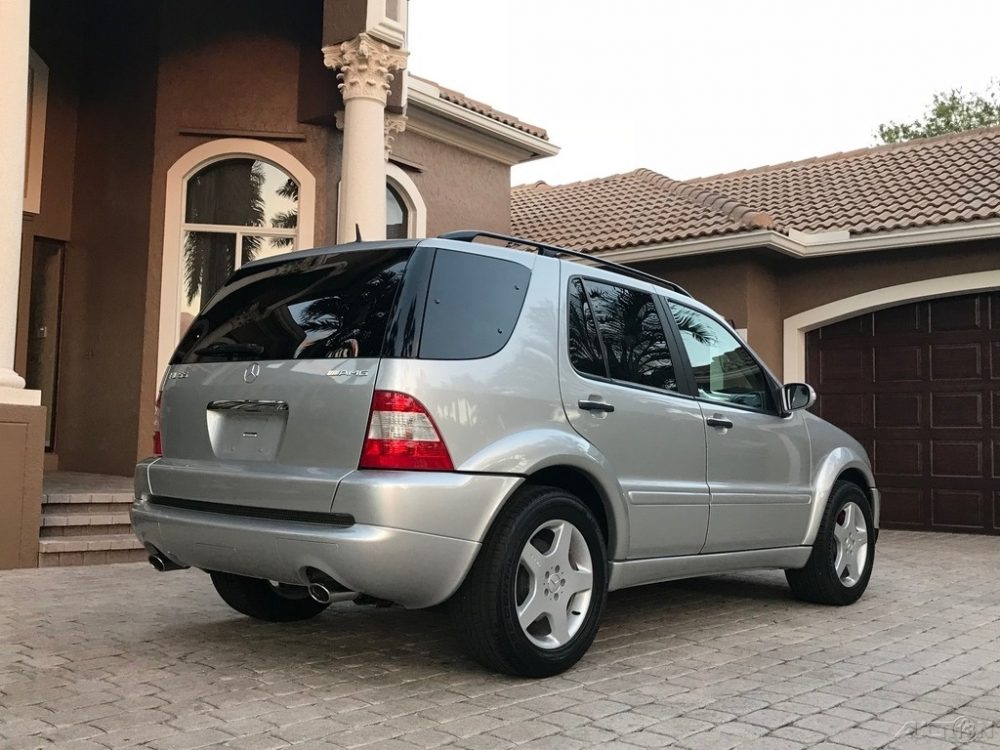 Year: 2002
Model: ML55 AMG
VIN: 4JGAB74E42A292659
Engine: 5.4 liter V8
Transmission: 5-speed automatic
Mileage: 16,326 mi
Price: $18,998 Buy It Now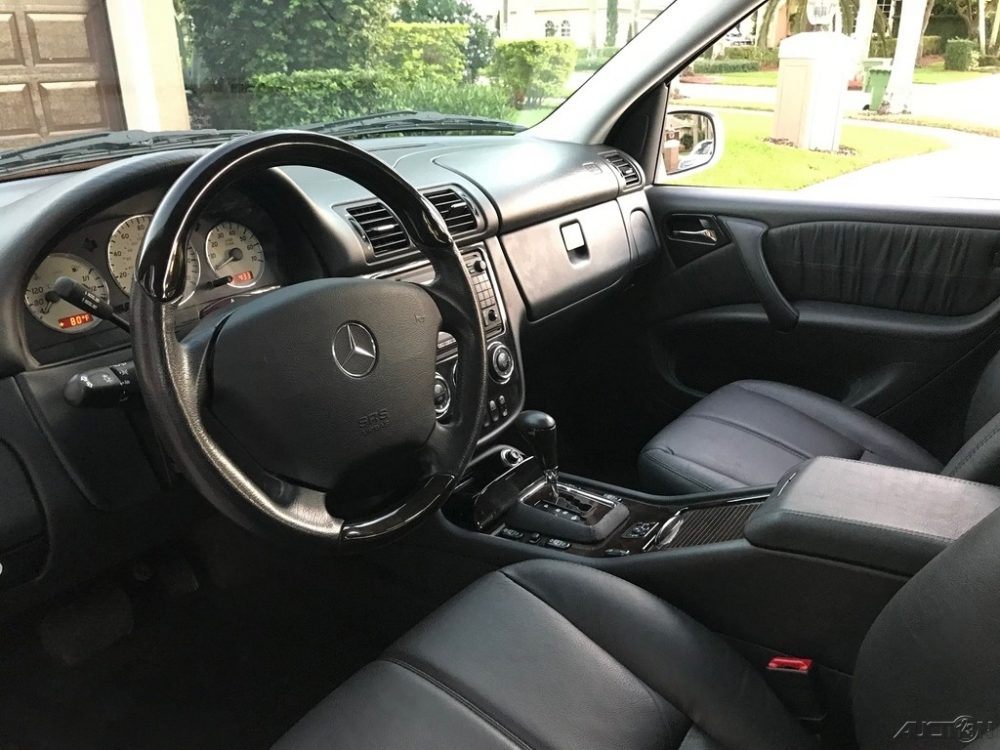 VIN Number: 4JGAB74E42A292659
Style Name: ML55 AMG® All-Wheel Drive
Make: Mercedes-Benz
Model: M-Class
Model Year: 2002
Type: SUV
Vehicle Trim: ML55 AMG®
Interior Color: Charcoal/Cognac
Exterior Color: Brilliant Silver Metallic
Body Type: SUV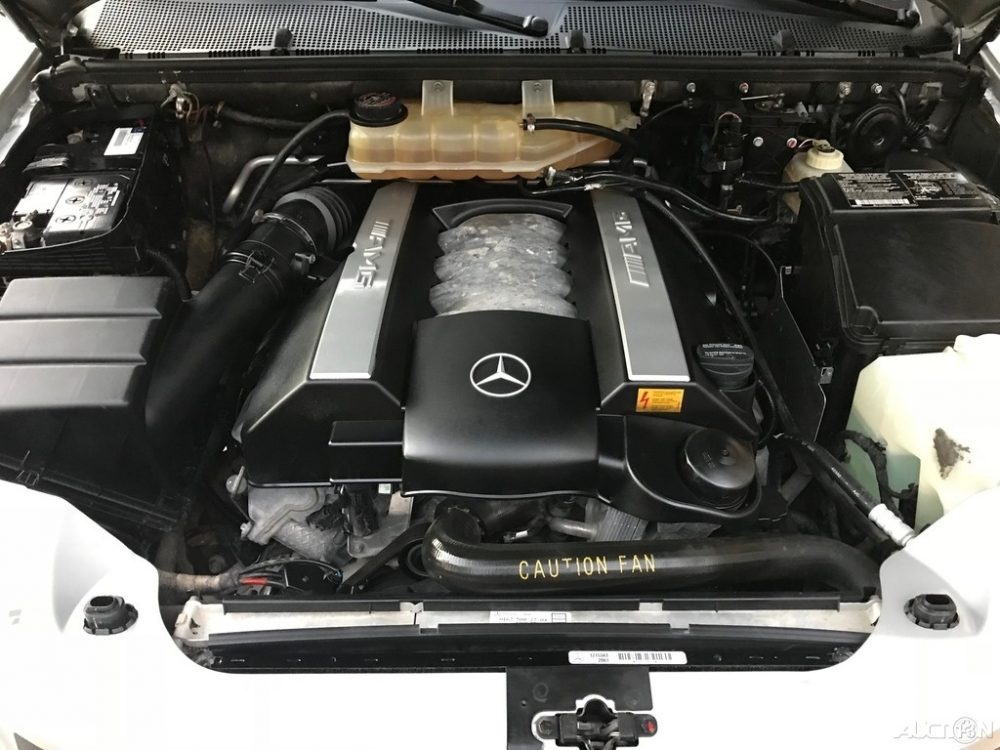 This is probably the cleanest ML55 I've ever come across. Yes, the 16,300 miles have a ton to do with this, but to keep a W163 looking this clean isn't an easy task. The interior looks outstanding and you can see why there was a ton of appeal for these when new as opposed to what the majority of MLs out there on the used market look like. The outside is the same story without any flaws that I can see and under the hood is the same story. It always impressed me how they shoehorned the 5.4 liter M113 into this engine bay and even had to go as far as mounting the coolant overflow tank on the firewall. The upper radiator hose is snaked around just inches from the fan is also another crazy design they came up with. Generally, these things are pretty stout, but in line with the prior observations, any kind of maintenance is a real pain because of the space. Tires are also a little bit of a pain for these thanks to the odd 285/50/18 size. Pirelli offers their Scorpion Zero tire in this size that looks great, but it isn't much of a winter tread at all if you are in an area where that is a factor.
Don't look now, well, actually look now, but these are starting to becoming cool and probably will snatched up by collectors very soon, if not already. They aren't total disasters like Cayenne Turbos or Touaregs, so having one that is driven sparingly isn't the end of the world. The really low production numbers isn't hurting its case either with just a few thousand ever made. Is this going to be the next 500E or 190E 16v? Of course not. But a vehicle you can snag for a reasonable price, enjoy and not lose much money on when it comes time to sell? I think that is a reasonable assumption. The $19,000 for this is probably a little much, but I suppose it is tough to argue against. You probably aren't going to find a cleaner one.
– Andrew