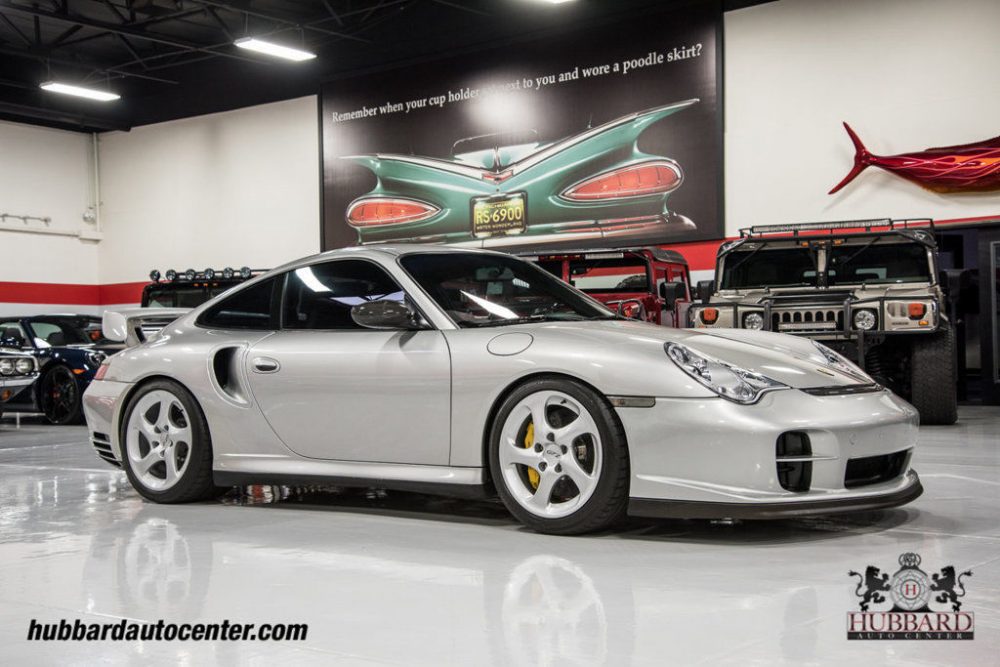 How much performance is enough? If we set aside the small percentage of drivers actually capable of exploiting any of the world's supercars I'd imagine that bar was eclipsed long ago. I ask this mainly because my first thought upon seeing this 2002 Porsche 911 GT2 was, "why would you spend more?" Newer, more refined, more utility (maybe?): I can understand these aspects of upgrading. I also understand that in some cases it is the combination of performance and refinement that really drives prices higher. But I don't know, this feels like a reality check of sorts.
Of course this GT2 isn't exactly what we'd call inexpensive and if you can afford a toy like this, then the cost isn't really that big a deal when it comes to searching out even more performance. If your goal is raw performance though, then for this money what else is out there that's better?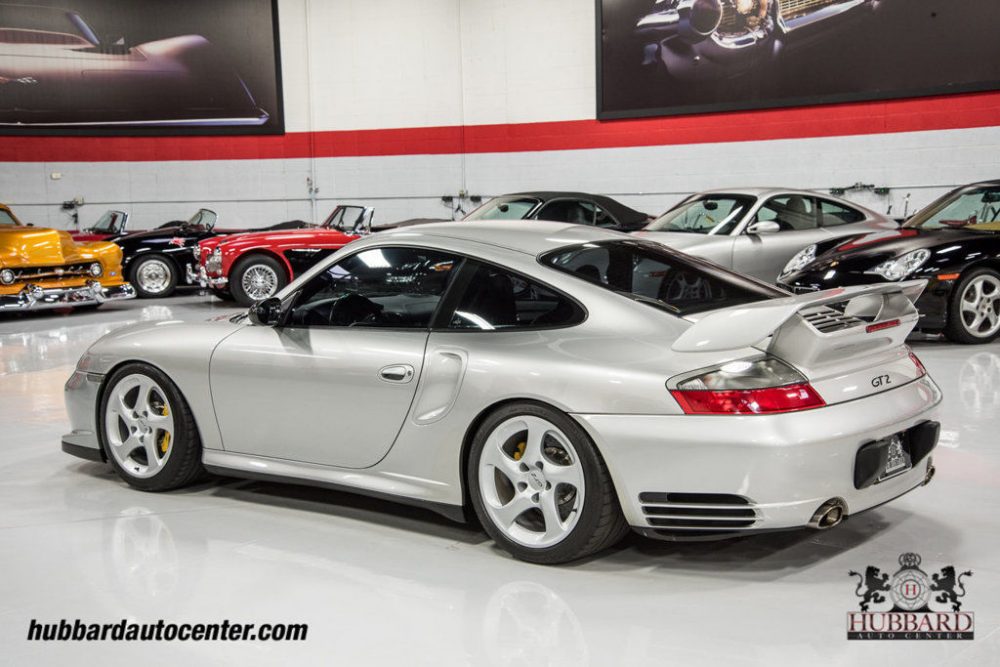 Year: 2002
Model: 911 GT2
Engine: 3.6 liter twin-turbocharged flat-6
Transmission: 6-speed manual
Mileage: 21,142 mi
Price: $139,000 Buy It Now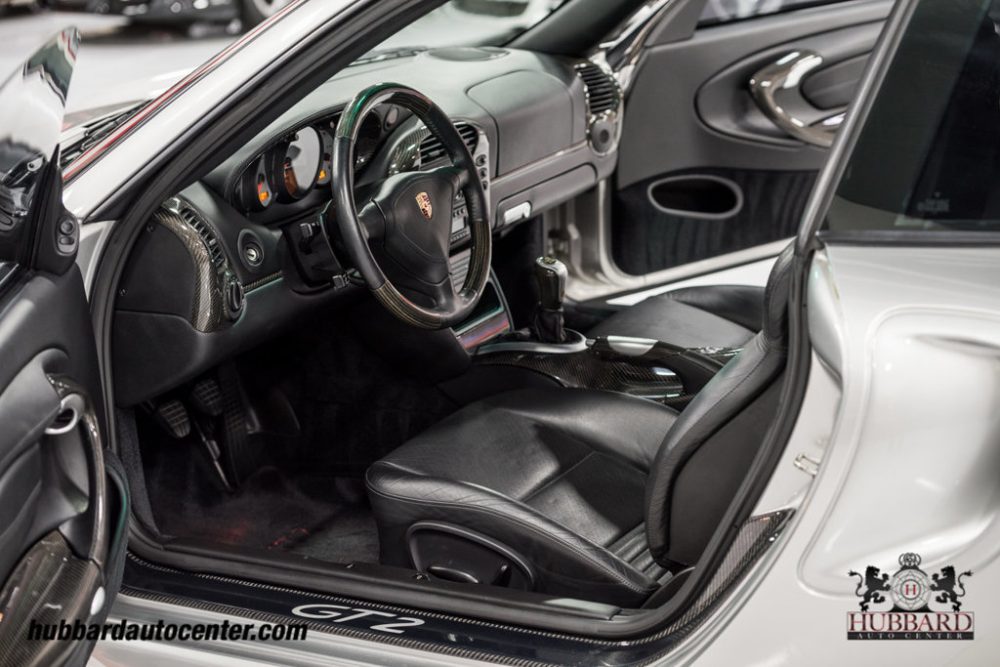 2002 Porsche 911 GT2

One of less than 200 produced
Low miles
Rare factory options
Factory aluminum instrument dials
Factory carbon/aluminum shifter & brake handle
Factory 3 spoke steering wheel in leather
Factory rear center console in carbon fiber
Factory carbon package
And so much more, call today for additional info

Many more high quality photos and video on our website hubbardautocenter.com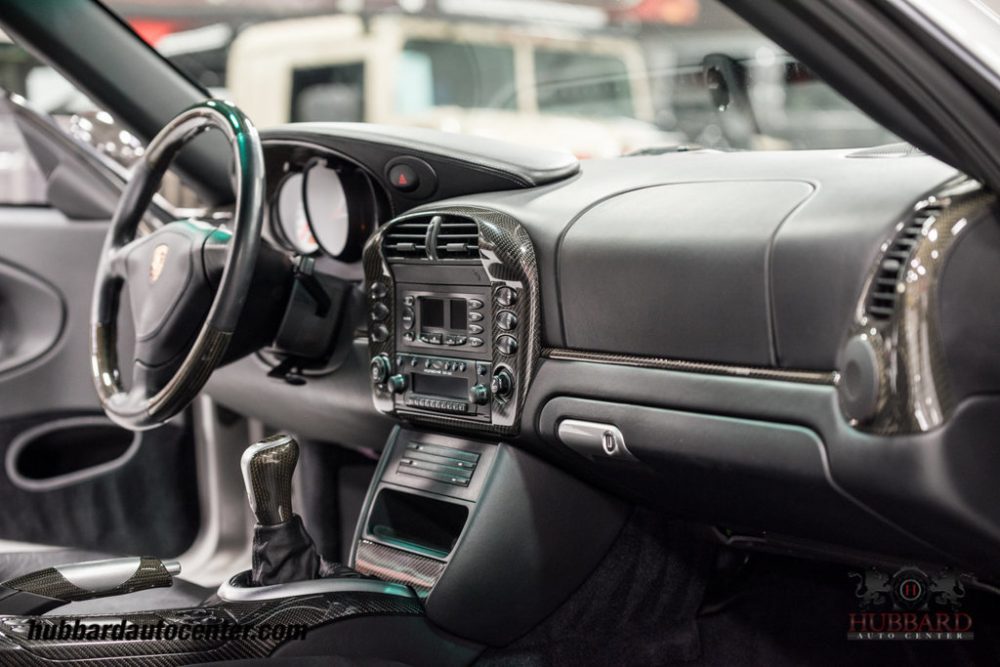 I also was struck by this GT2's pricing as it relates to the GT3 I posted yesterday. There's still a decent gap in cost here, especially since I'm not sure that GT3 actually will sell for more than $100K, but the gap appears to be narrowing. That's probably more problematic for the GT3 in the short term, though perhaps it portends an uptick in GT2 pricing. As for this one, it may even be a little high in price. A 3K mile example we featured around a year ago sold on BaT for $154K last month and while I can't be certain I think this one has been for sale for a little while. Though I will admit keeping track of silver 996 GT2s isn't always easy. They do somewhat dominate the segment.
I'm not sure there is a lot more to say about this one. There's minimal evident wear to either the interior or exterior and the ad doesn't really address any of the typical questions we might have regarding its ownership and service history. Obviously, you'll want to look into that. Any 911 will need a PPI and a car like the GT2 perhaps more so than others given its high strung nature. Get that done, figure out its history, and then proceed as seems fit. This one is distinguished by a hefty amount of carbon fiber in the interior. I've never thought the carbon package helped improve the 996 interior's problems, but it does have its fans. It's probably not something I'd let push me away from this one regardless of my preferences.
Overall, if everything here checks out I come back to where I began: how much better can you really do for your performance dollar? This is a heck of a lot of performance – the ultimate fast 911 of its period – and while it isn't cheap it comes in at quite a bit less than more modern examples. Even a 997 GT2 will set you back quite a bit more. It seems kind of hard to resist.
-Rob