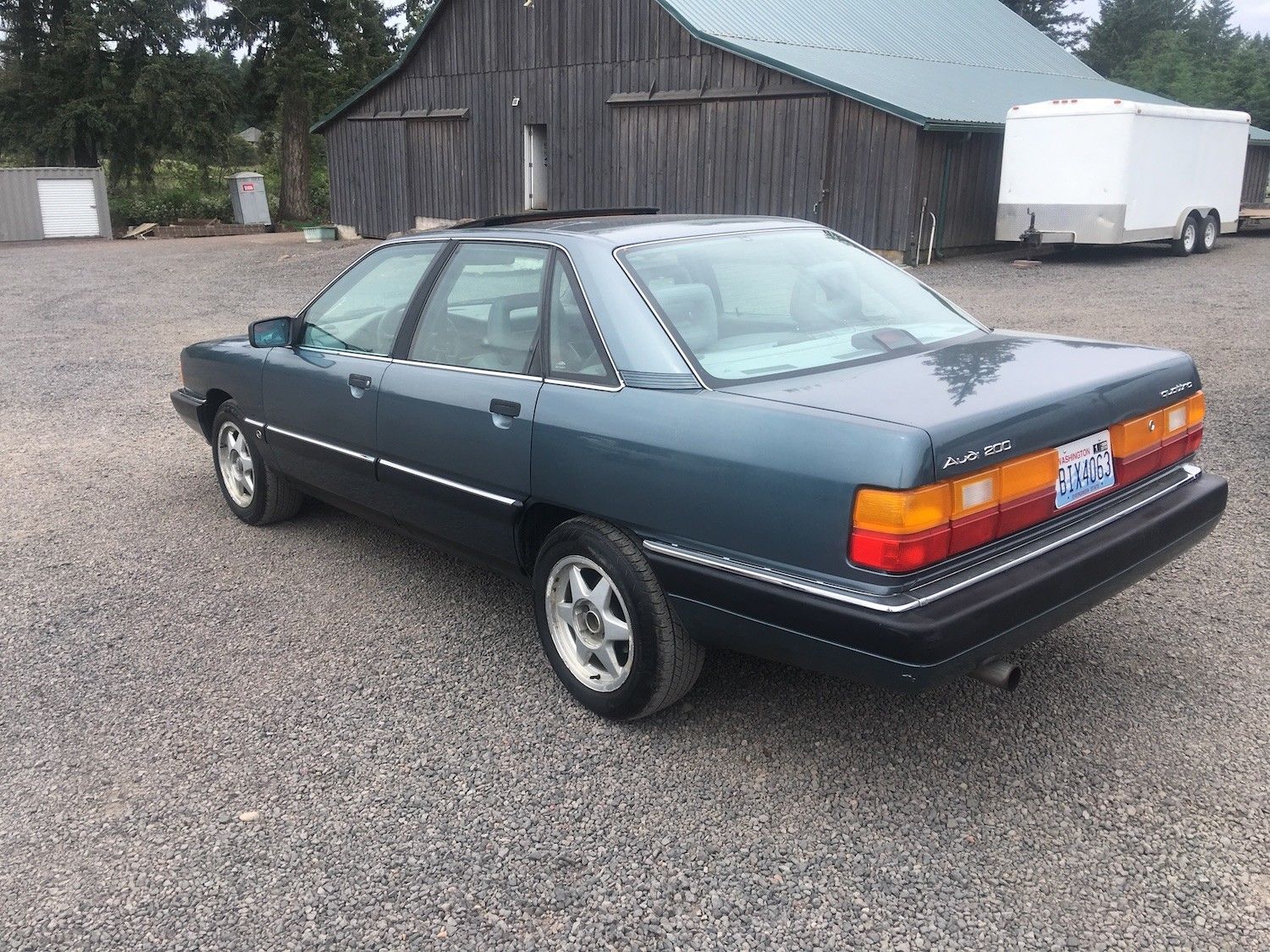 It's hard for me to believe that it's been well over a decade since I bid farewell to my Audi 200. It was never meant to be; I had always admired the turbocharged Avants and so when one came up for sale for an incredibly low asking price, I jumped.
Turned out it was more than just me that needed a jump. And it turned out that the 200 needed a lot more than just a jump; the clutch was thoroughly fried, as were the brakes, and the fuel system, and a few other odds and ends. I patched it together and we enjoyed a memorable run of events. Of all my automotive calamity stories, about 50% revolve around both of my big body Audis. The V8 created more hair-raising events (such as the time the throttle stuck wide open and in an effort to stop it I managed to set the brakes on fire), but the 200 wasn't to be outdone.
There was the time I left the tollbooth on the Mass Pike. The car was running particularly well that day, so I gave it WOT leaving the gate. First to second and the nose was pointed at the sky! Surely, everyone must be saying "WOOOOOOOW!!!", and it turns out they were because I had blown an oil cooler line and was crop dusting Sturbridge with a thick coat of atomized 10W-40. Another time the voltage regulator died, leaving me to switch various electrical items on and off to balance the charge between 11.5 and 14 volts all the ride home from Cape Cod. It blew several tires while on the road, which admittedly probably wasn't it's fault but was exciting nonetheless. I found out that the ABS worked – well – in an ice storm on 95 one time as I passed a braking BMW on the hard shoulder. The coolant lines froze one day – a major feat, since there was theoretically coolant in them. It twice threw alternator belts, leaving me to drive home the length of Rt. 24 at 5am with no lights on. The air conditioner didn't work. Actually, basically everything electronic didn't work particularly well if I'm honest. The radio's blown speakers weren't enough to overcome the wind noise created by the necessity to have the windows down at all times if the outside temp was over 60. But the kicker? The kicker was that the brake lines collapsed, leaving the calipers to randomly seize partially closed. As a result, you had to go full throttle to maintain 50 mph which, as you read at the beginning of this passage, occasionally presented an explosive problem. I gave up eventually, unable to stomach this car consuming more of my money.
Sound charming? It was. But most of my issues probably would have been remedied if I simply had bought a better example: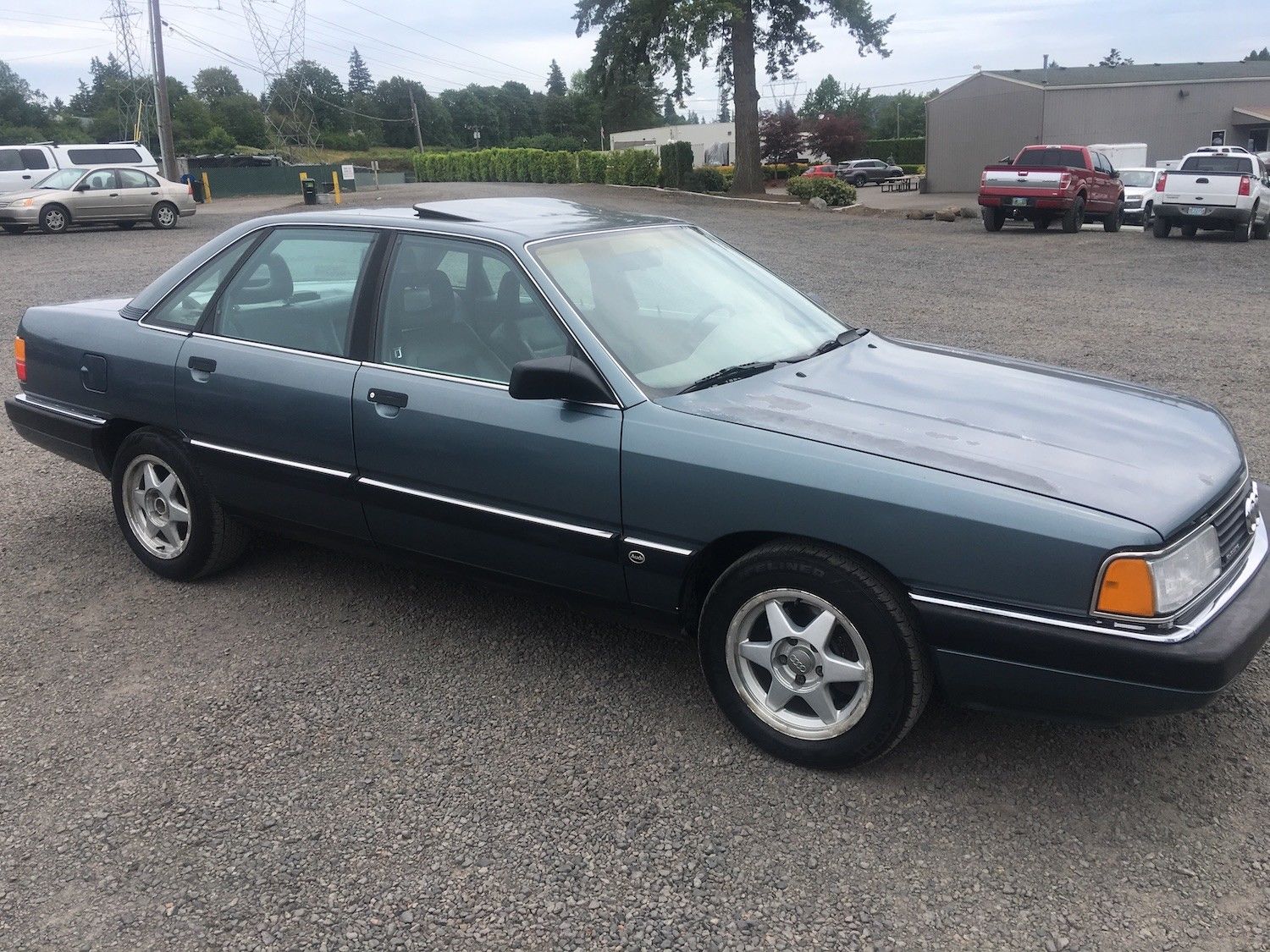 Year: 1989
Model: 200 quattro
Engine: 2.2 liter turbocharged inline-5
Transmission: 5-speed manual
Mileage: 122,000 mi
Price: No Reserve Auction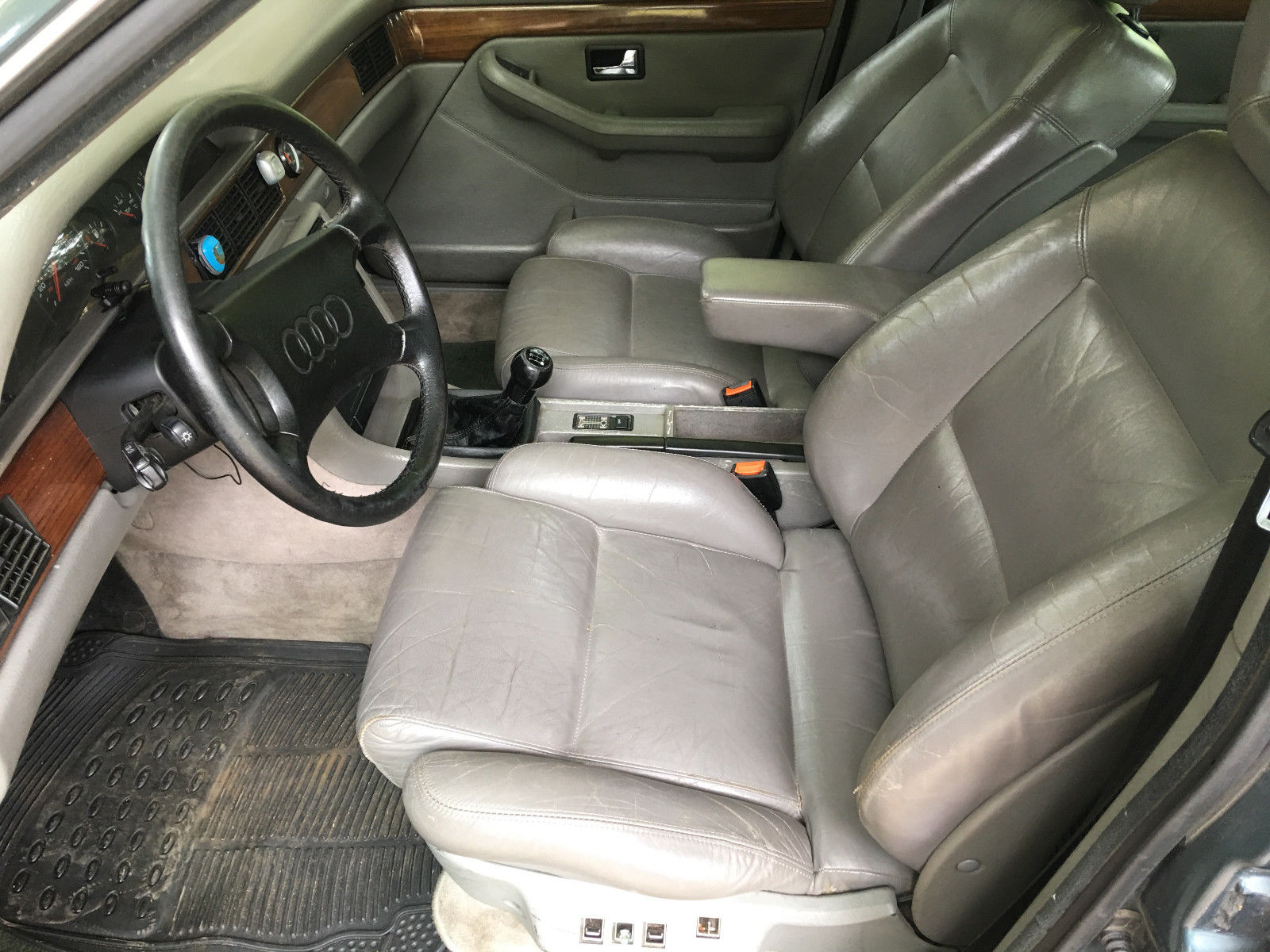 Very well maintained 1989 Audi 200 Quattro 10V Turbo Sedan Sports car. This was the first S4 from Audi before the Urs4. Has had A lot of work done on her and runs strong. 2.5 inch stainless exhaust. Head was completely done in 2013 with all new valves, lifters, etc. Multi layer 034 headgasket, Head bolt Stud kit, New seals and gaskets, all new 034 hoses for intake and coolant. Brand new steering rack, all 4 axles rebuilt, tune ecu with 2.2 bar spring tuned to 1.95 bar. Timing belt, water pump, tensioner all done in 2013 at 108K.
Car has 275HP
Lots of other new parts, about $4500 in parts and labor. car has just under 122k now and the odometer quit working last week when I hit the trip reset..Did it while i was driving which they say breaks them. was quoted $125 to replace the gear inside with a metal one that wont break. Carfax shows mileage history, so you can see its accurate. Car has Platinum Gray leather sport seats. Heated 8 way power Recaro. Just in the last month has new rear rotors and pads and new front struts and upper bushings, driver tie rod, Alignment.
Car needs e-brake cables to make e-brake work. Has the HID headlight upgrade done too. Nice Kenwood stereo with bluetooth speaker and USB, etc. wiring to rear trunk for sub, etc. headliner needs replacement. Power locks, windows, brakes, steering, mirrors, sunroof, ac, etc. every option including cold weather package. Car is fast and pulls hard and shifts great. Clutch works perfect. Car is 30 years old and will need a few small things im sure. wheels are 15'x7.5″ OEM Audi wheels. good matching tires.
Tags are good in Washington till 1/2019. A $500 non refundable deposit by winning bidder via paypal. Car will drive nanywhere.
NO RESERVE!
Connecting this car and the S4 is really a bit of a reach. The 200 20V was substantially upgraded over the standard 200, and this one is only a 10V. Still, these were reasonably potent sedans in the 80s though their performance won't set the world alight. Like my car, this one is Lago Blue Metallic over Platinum, but unlike mine this one has the better sport interior. Wheels are actually borrowed from the C4 S4, though, and were the optional winter 15″ Speedline setup. Condition appears to be reasonably good for what is nearly a 30 year old driver.
Bids have been slow; you really have to want to get into one of these Type 44 turbos, which are complicated and expensive to maintain old cars now. The basic structure is built like a tank, but finding NLA parts can be pretty frustrating today. As a result, many prefer to jump in to the better performing 3B-equipped 20V if they can find one. Still, with two days to go on the auction this car has yet to crest $1,000 – if you're a reasonable DIYer, it might not be a bad alternative to consider for a winter ride. Just don't expect it won't break.
-Carter