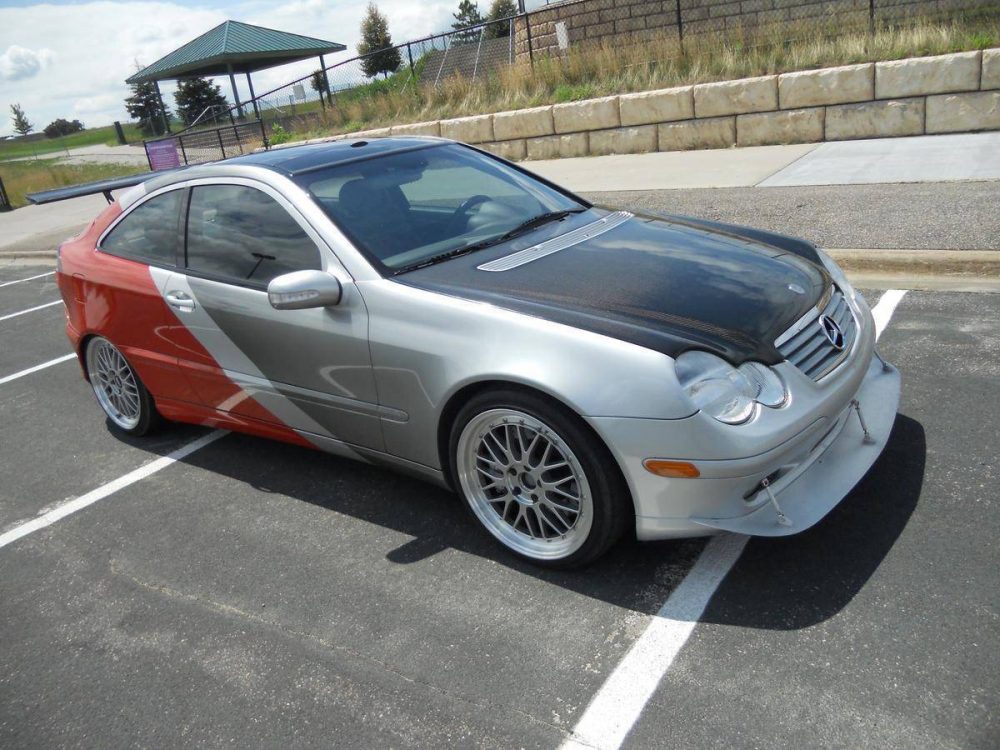 Remember when you could take people at their word? Yeah, me either. But you get my point. The reason I bring this up is because when someone tells you something about a car you hope you can take their word at it, but ultimately it is your responsibility to do your due diligence. Enter this 2003 Mercedes-Benz C320 SportCoupé.
As you might have noticed, this W203 is far from a stock car with quite a bit of modifications done to it. It has a wing, some 19 inch BBS wheels, a DTM-inspired splitter, a carbon fiber hood and of course some special paint. Inside, the seats have been redone with Mercedes logos stitched in them and if my eyes are correct, an original Xbox gaming system in the passenger foot well. At first glance, I thought it was just a modified car from a private owner. Then I read the eBay description and saw a story with the words "McLaren" in it. Needless to say, my eyes lit up and I became very excited. Could this car really be associated with the F1 great? Then a few moments later I had to ask myself "Why did McLaren want an Xbox in a C320 SportCoupé?"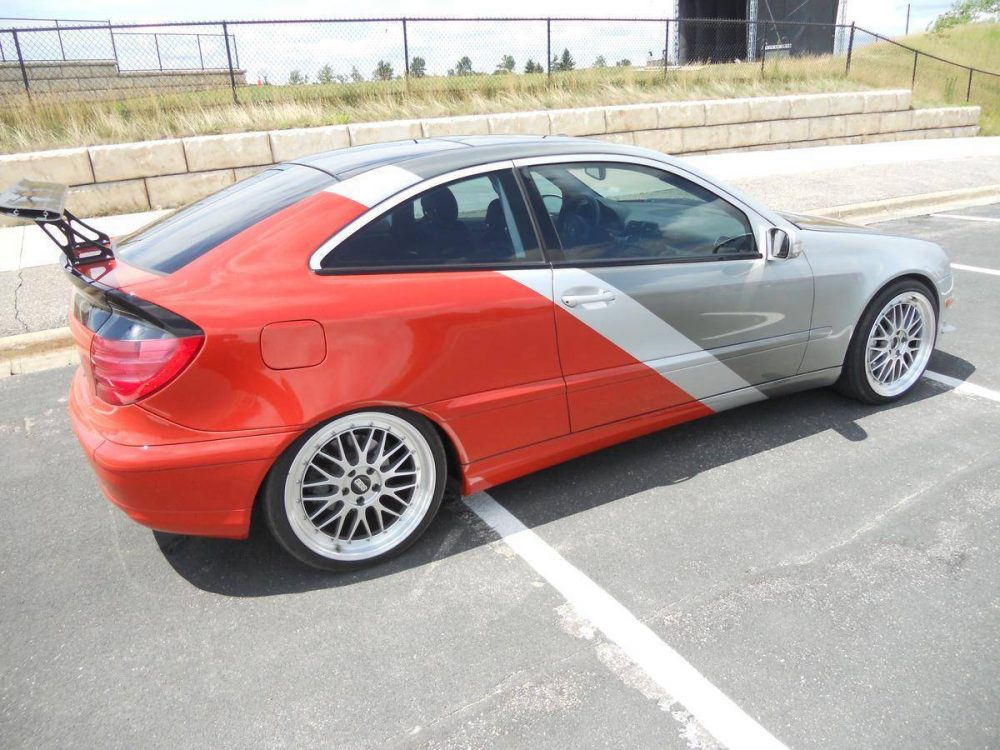 Year: 2003
Model: C320 SportCoupé
Engine: 3.2 liter V6
Transmission: 6-speed manual
Mileage: 4,288 mi
Price: No Reserve Auction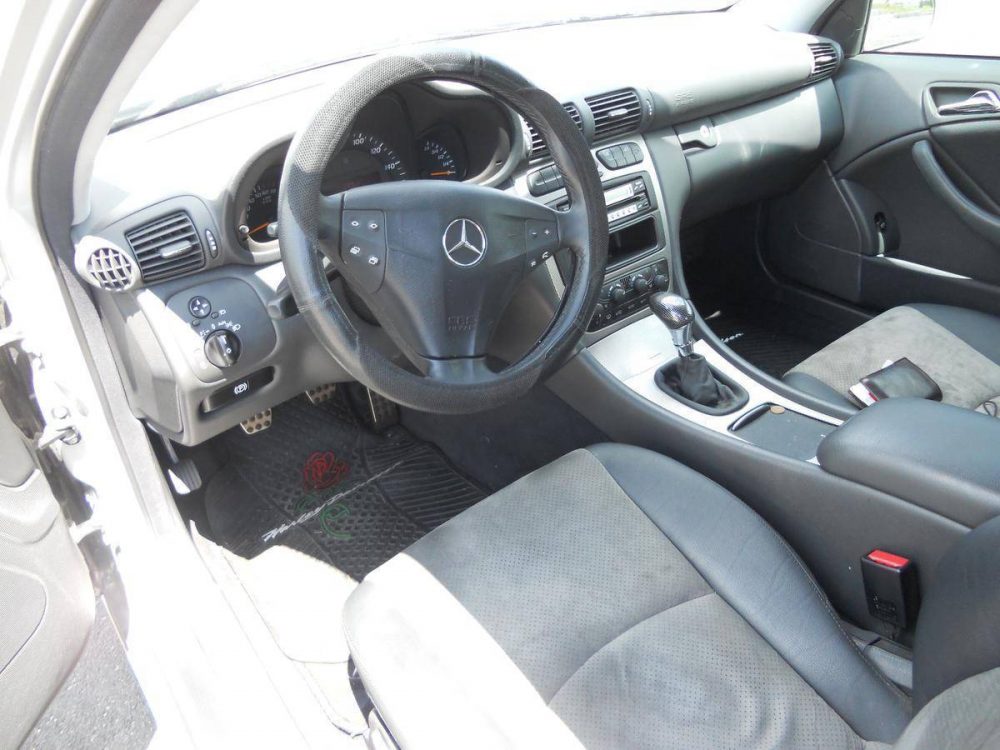 Own this rare Mercedes C320 modified by the McLarens racing team and used as a display car during races. As a result, it only had 1,200 miles when purchased in 2005. The car was driven 3,000 miles in the last 12 years (about 250 miles a year) and has a total of 4,288 original miles.

The car is in excellent condition and comes with a letter of authenticity from Mercedes. Since McLarens will not be racing with Mercedes, this car is one of a kind, never to be repeated between the 2 companies.

There are $30,000+ in modifications which include the following:

Paint:

Custom paint job including engine cover
Silver fades to dark silver; then silver stipe to orange
Carbon fiber hood, cured and buffed to high gloss
Rear Wing:

Formed from a single element of carbon fiber
Alloy wing support cut on CNC machine from billet alloy
Note: The left side piece is broken from the rear spoiler (you can see it in the photos). Both pieces can be sent to fabricate a new one.
Front Splitter/Spoiler:

Alloy aerodynamic device with turn buckles for adjustment
Splitter was formed and mounted for additional downforce
Windows:

Tinted smoke
Wheels and Tires:

19" BBS 3 piece alloy wheels
Pirelli, 235/35 ZR 19
Brakes:

AMG rotors (drilled) and calipers
Exhaust:

Modified stainless steel "Cat-Back" unit by Sebring Tuning with 3.5" polished stainless steel tip
Sound/Entertainment:

JVC system with DVD /CD player includes 7 inch pull out screen
1450 watt system
2 10" sub woofers with custom work console, covered in composite material
6 disc changer in glove box with remote
X-box game system
Seats:

Charcoal leather and suede with MB logo stitched into seats
***Please note, car sold as is.
***The buyer is responsible for all costs and arrangements associated with vehicle pickup and transportation. Location: Minneapolis, MN.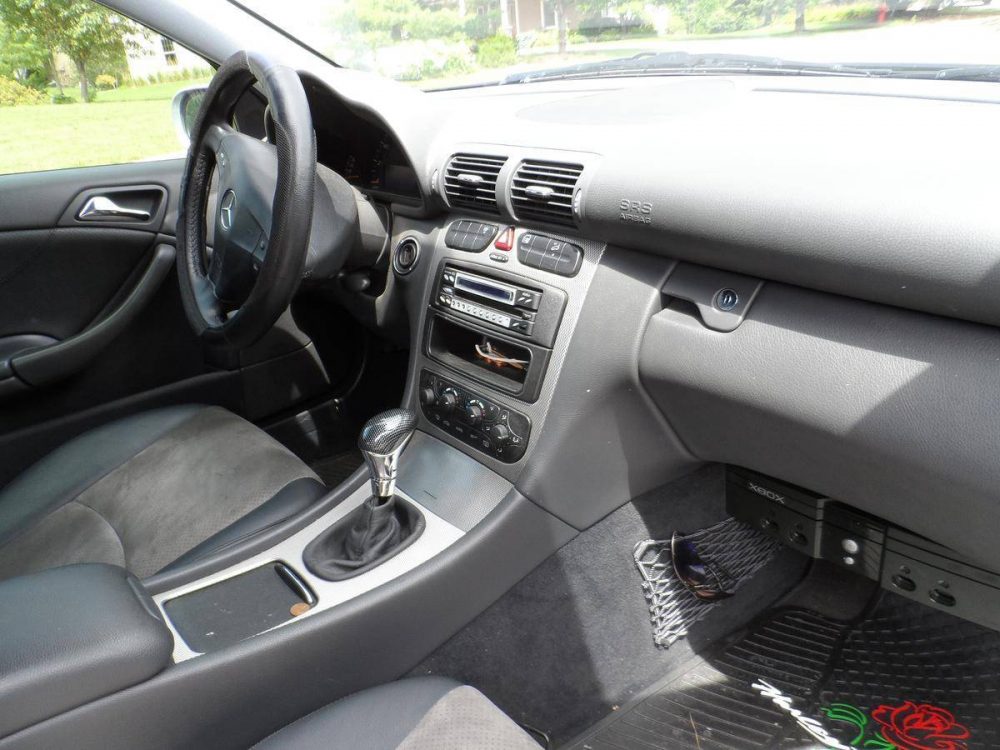 This seller says this car was "modified by the McLarens racing team and used as a display car during races". Interesting statement but I guess I can buy it. F1 teams do a tremendous amount of promotion and trackside support, so theoretically this statement could make sense. Then the seller says "comes with a letter of authenticity from Mercedes. Since McLarens will not be racing with Mercedes, this car is one of a kind, never to be repeated between the 2 companies". This is where I get off this ride and I would probably wouldn't be the only one getting off. Just looking at this car, there is no way anyone from McLaren would be signing off on putting their name on this car let alone it being "modified by the McLarens (sic) racing team." Thanks to the power of the internet, it was pretty easy to find out who really built this car and it probably won't shock you to find out that it is not McLaren. According to this website, it was built by a company in California called Tri-C Engineering that actually builds some pretty interesting cars for use in TV and movies. No where do I see any mention of the word "McLaren" or it's racing team. I don't understand why the seller doesn't just come out and say this because there really is no shame in having a legitimate shop build your car, but there is a whole lot of shame saying it was built by McLaren.
Even worse? The starting bid for this car is $22,500. Taking a good look around here, even with its mere 4,000 miles, it isn't in the best of shape. The rear carbon fiber wing is broken on the one side and the clear coat is peeling away, the BBS wheels are missing center caps, the interior is outfitting with the best accessories that your local national auto parts chain had in stock and the rear tires are so tucked in that fender that I'd shocked if they weren't rubbing the second you hit any kind of road imperfection. The W203 SportCoupé was a big swing and miss for Mercedes and values have obviously reflected that 15 years later. I'd even say that those 19-inch BBS LM wheels are probably worth just as much as this car is, but I don't even know how to value this thing. Ultra-low miles is one thing, but if no one cares, does it even matter? Just another car that makes me shake my head.
– Andrew