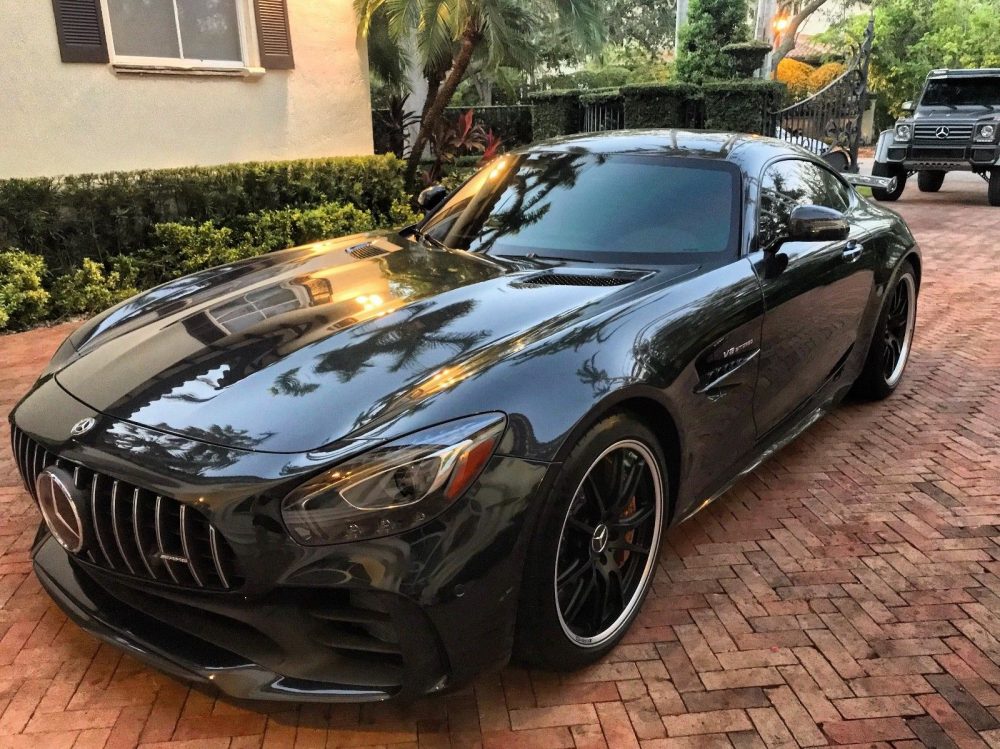 Green not your color? Well, if you are looking for something a little more sinister for a naturally sinister car, then maybe black can get it done. The 2018 Mercedes-AMG GT R has been a hit, probably even more so than people expected, and demand, along with prices, have reflected that. Rumor has it that production for the GT R would be limited to around 2,000 units, but of course those numbers can change if Mercedes feels the need. This GT R painted in Magnetite Black for sale in Florida actually comes in at one of the lowest prices I've seen a GT R for sale at and much cheaper than the green one I featured a few months ago. How much cheaper?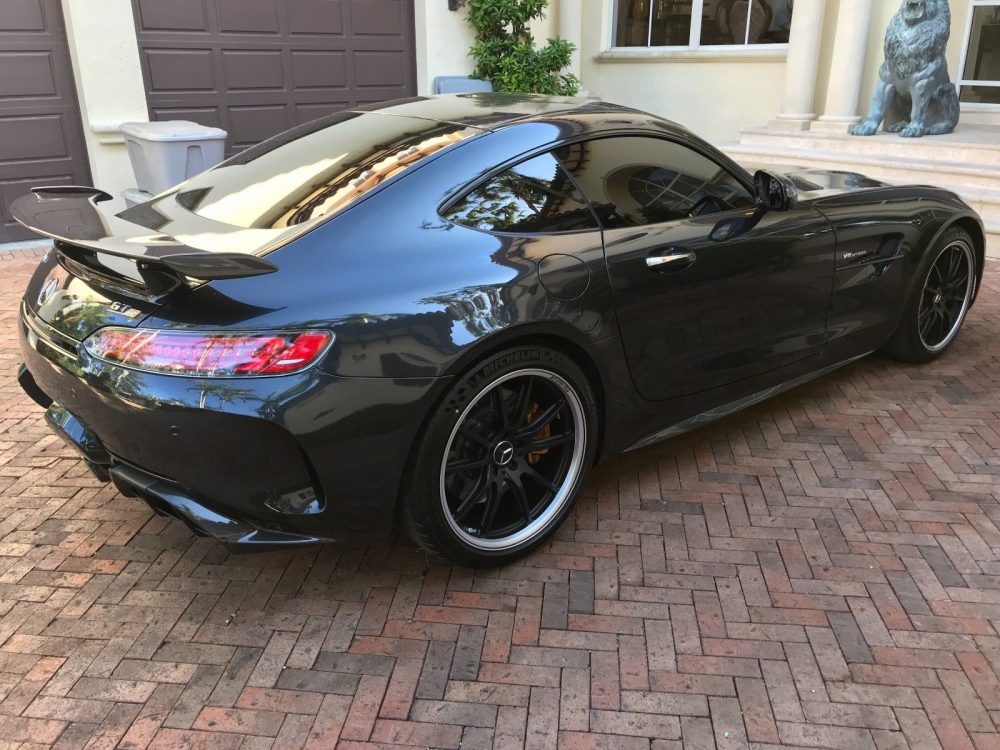 Year: 2018
Model: AMG GT R
Engine: 4.0 liter twin-turbocharged V8
Transmission: 7-speed automatic
Mileage: 300 mi
Price: $207,500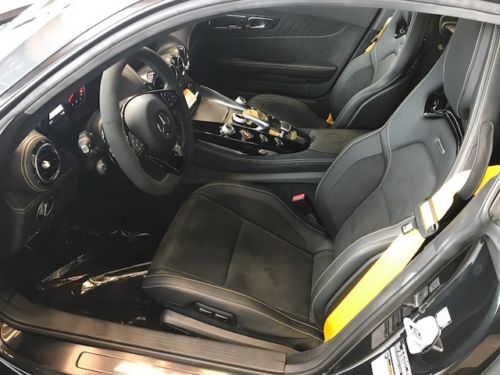 2018 AMG GTR IN BLACK,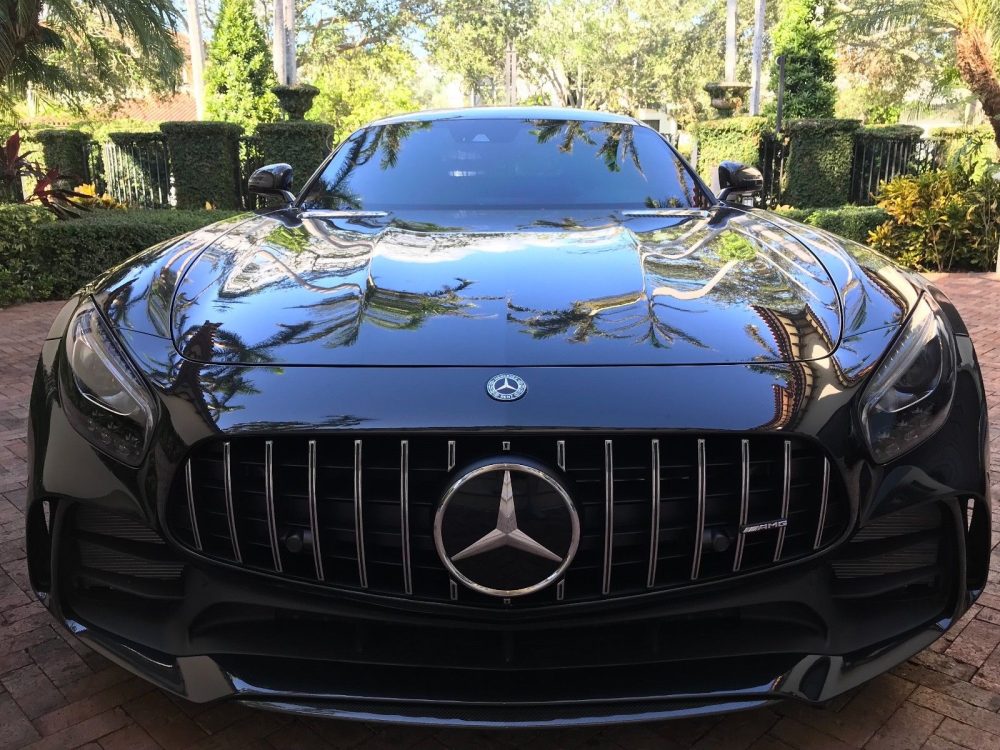 Surprising to me, there are a dozen or so of the cars for sale nationwide. Yes, we are in the slow season for car sales with December now in full swing and Christmas just around the corner. So I don't exactly expect a car with Michelin Pilot Sport Cup 2 tires on it to be flying off the lots, but it isn't likely that you'll be negotiating a big percentage off the sticker price on one of these. This car checks in at $207,500 from a private seller (I think) in Miami which is right in the sweet spot and a lot cheaper than the almost $260,000 that was asked for the green one a few months back. This black one isn't short on options either with the carbon ceramic brakes and the carbon fiber package. Seeing as in the photos for the car I see another GT R and a G550 4×4², I don't think the seller is holding out for every last penny.
As for this car itself, it looks amazing in black. I suppose on the other hand that it really doesn't matter what color you paint this car, it is going to look really good. I think this car just hits the right amount of aggressiveness without going too insane like a something like a Civic Type-R where it screams at the top of its lungs. The interesting thing about the AMG-GT family is that this GT R probably isn't going to be the last sibling, as Mercedes is testing out a AMG-GT 4, which is a four-door version of the AMG-GT. How they will make that happen is a little puzzling but if they pull it off, more power to them – and the ultra wealthy, apparently.
– Andrew