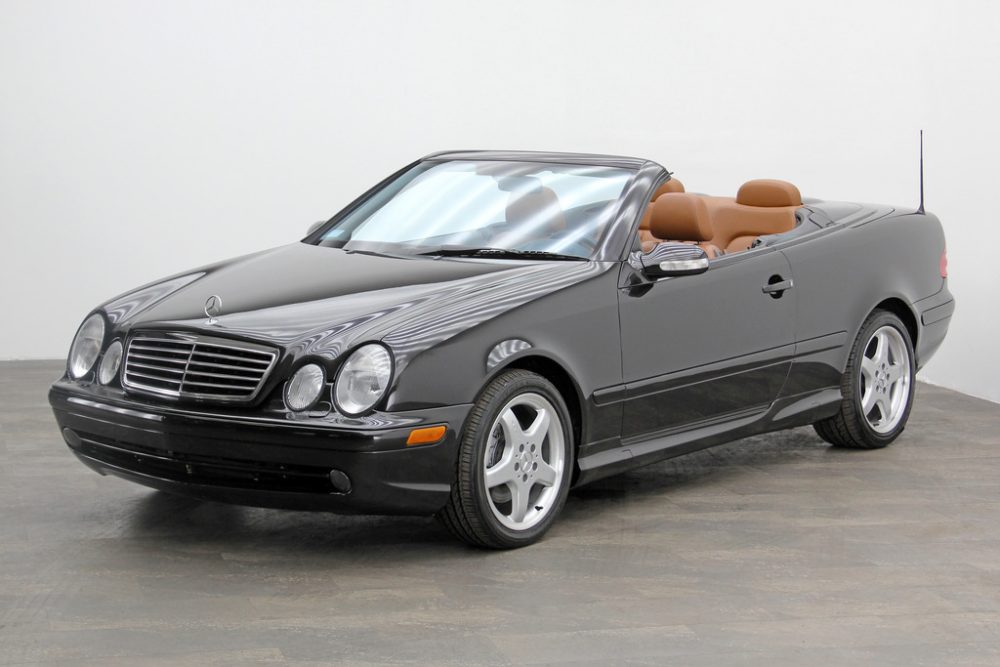 Earlier this week I checked out a great 2000 Mercedes-Benz SL500 with some Designo touches that hit all the right buttons for me. Today, we have another Mercedes-Benz convertible with some Designo treatment, but this one is a little bit different. What we are looking at is a 2003 CLK430 finished in Designo Mocca Black paint with Designo light brown leather interior. I think the thing about the W208 is that it wasn't really great at anything. It had the enormous task of replacing the W124 Cabriolet that was and still is an outstanding car in more ways than one, but the first-generation CLK Cabriolet was strange mash-up of W202 and W210 parts. Yes, it looked fresh at the time and had a lot of modern updates for its era, but at the end of the day you could really feel that the quality just wasn't there like the W124. That doesn't mean it is a bad car, but rather one that you knew from the beginning what you going to get out of it: an average experience.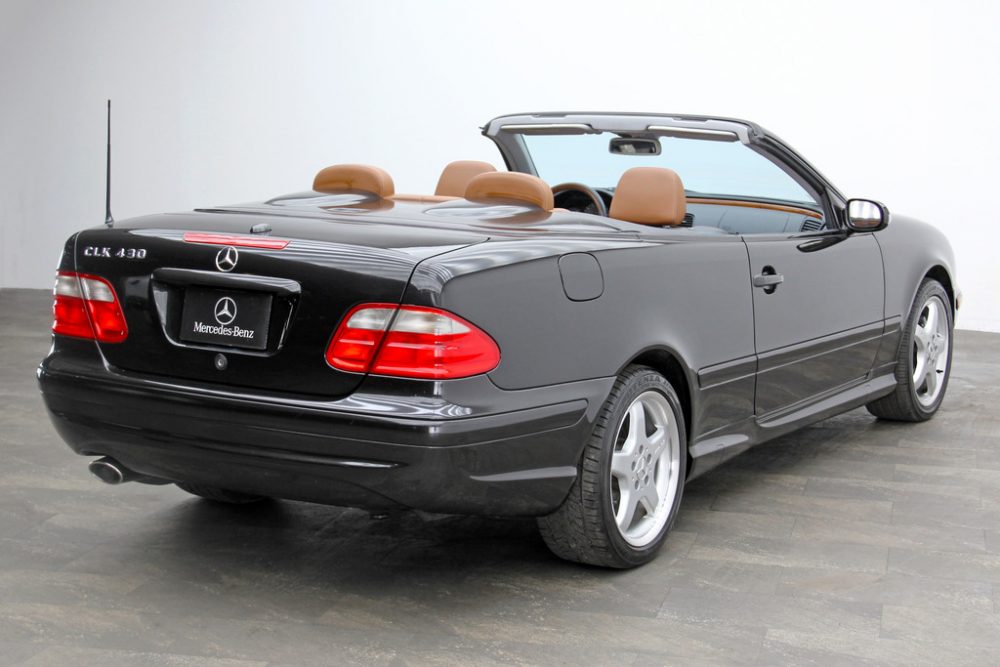 Year: 2003
Model: CLK430 Cabriolet Designo
Engine: 4.2 liter V8
Transmission: 5-speed automatic
Mileage: 57,480 mi
Price: Reserve Auction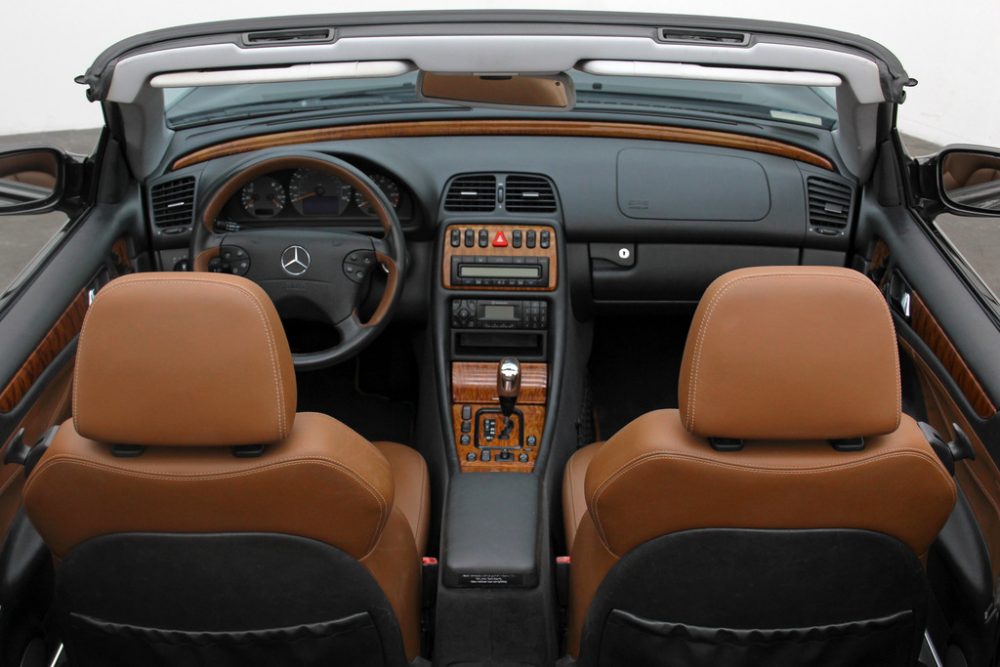 "Please see item description below. Any questions please call me at 863.513.5746 anytime between 8:00am and 8:00pm 7 days a week ~ my name is Daniel."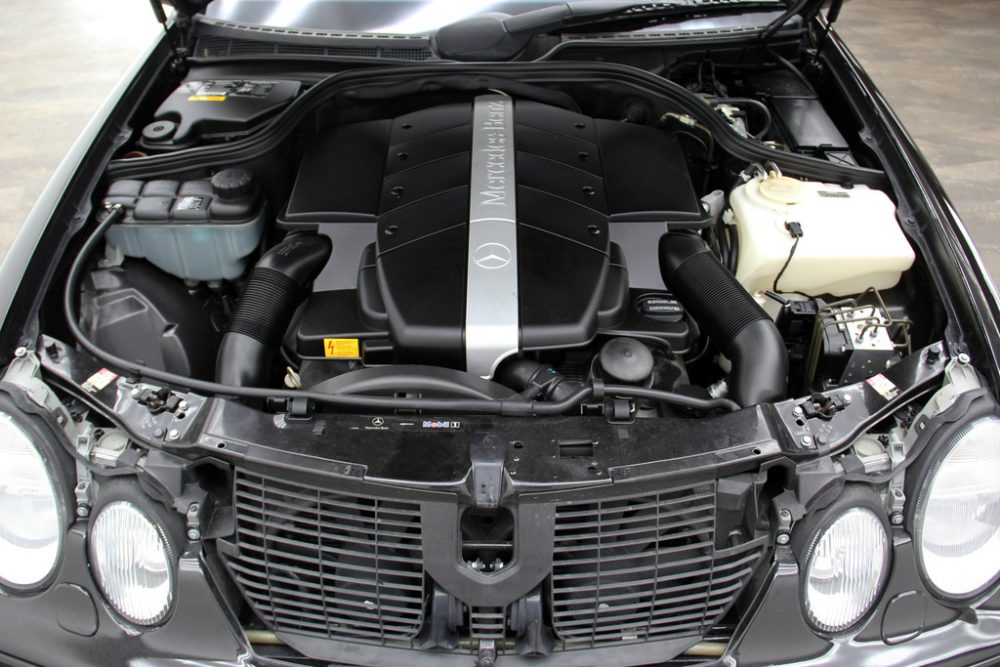 I don't hate the CLK Cabriolet, it just is what it is. You didn't buy these to go fast (even with the V8 the 430 got), you didn't get one to handle with precious and you certainly weren't buying one for its quality or longevity. You bought one of these to look good in with the top down and haul four people if really needed. It looked like a Mercedes and certainly fooled you into thinking it was when these things were new. Who cares about anything else. After the first five years or 50,000 miles the true colors of this car started to show with degrading interior parts and rust that seemingly not only does not sleep, but seems to work overtime shifts as well. So you moved on from it because it was an easily forgetting experience and focused on the next purchase.
But this car. This one caught my eye. By now, these things are usually beat to death. You can find them for $5,000 on Craigslist all day long and a list of problems (both mechanical and cosmetically) just as long as that day is. This car however is not one of them. It probably has to do a lot with the interior and thank goodness it was saved from the beatings these things took. Normally, the interiors on these cars are as standard as it gets. Not this one. You have a great shade of peanut butter-colored tan mixed with a natural curled maple wood that just screams at you. It might be a little distraction to the eye at first, but I love it. Give me these wild interiors over bland gray any day. This car only having 57,000 miles certainly helps everything looking so fresh, but I think it says a lot about Designo treatment that Mercedes gave to these. You did get a little bit better material on these cars and it certainly shows on examples like this one.
So the price, I'm not entirely sure. No one really goes and seeks out a first generation CLK Cabriolet, you just kind of find them. Just like I kind of found this car while doing my rounds. I had no interest in featuring one until this caught my eye and now I really like it. That is the key to this car. Get it front of as many eyeballs as possible and you could have a real winner in terms of value. Over $10,000? Wouldn't surprise me at all. This is a really nice example of a car that was just average best, but sometimes average is just good enough for some people.
– Andrew