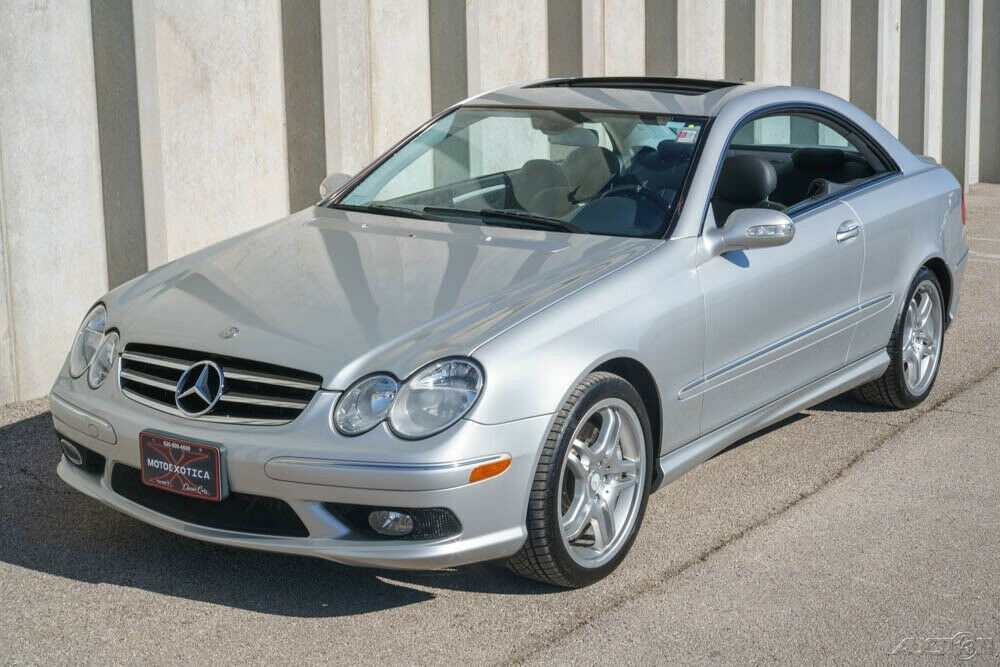 One of these more overlooked Mercedes-AMG models since the turn of the millennium was the very short-lived C209 CLK55 AMG coupe. You might be wondering how a car that ran from the 2003 to 2005 model year can be short-lived, but looking at the production numbers you see how rare they really are. In 2003, they sold a reasonable 761 cars here. 2004? Down to 509. The final year of 2005? Only 247. Considering there were roughly 350 Mercedes-Benz dealers in the US at that time, you were lucky to see one. Even though they are rare, there is not exactly much demand for them as they suffer from the curse of the CLK-Class. That is a thing totally made up by me, but let me explain.
Despite the CLK-Class looking like an E-Class coupe and Mercedes wanting you to think that, it rides on the W203 C-Class platform. That means a lot of shared parts, which isn't a good thing when talking about the W203. Naturally, the drivetrain of the 5.4-liter M113 V8 with the 722.6 five-speed automatic is a gem, but the interior is a real letdown on these cars with the cheap plastic on almost everything you touch. Still, for this amount of money, who is to complain?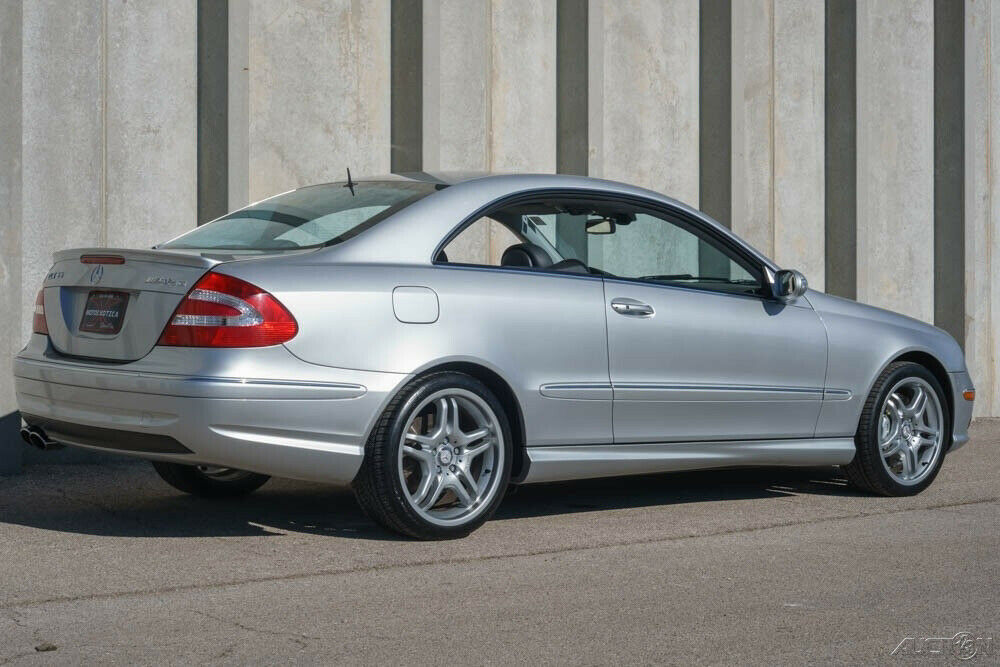 Year: 2003
Model: CLK55 AMG
VIN: WDBTJ76H03F041406
Engine: 5.4 liter V8
Transmission: 5-speed automatic
Mileage: 80,359 mi
Location: Fenton, Missouri
Price: Reserve Auction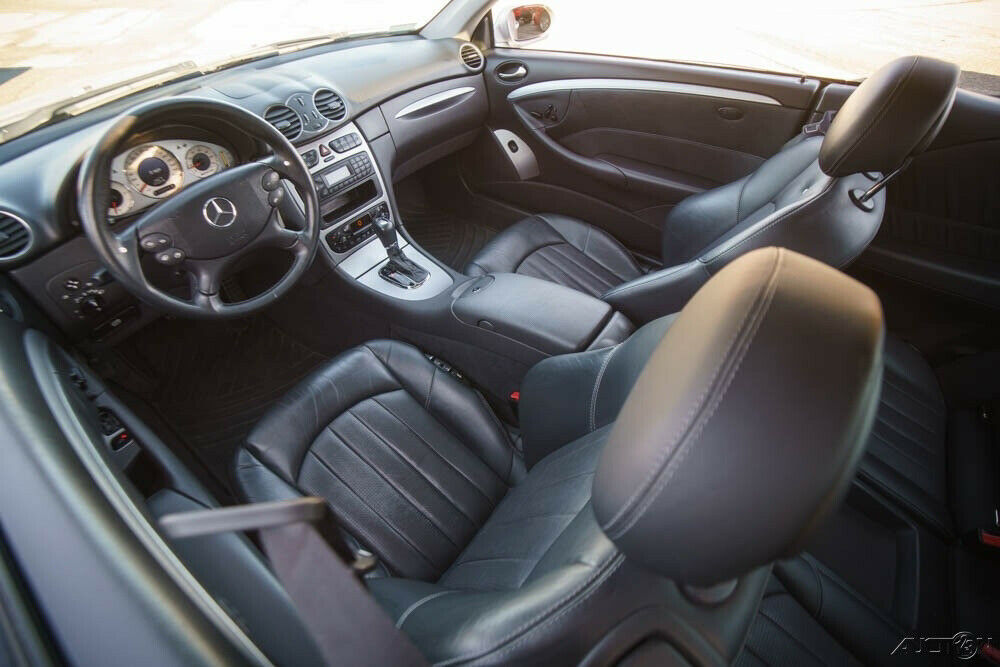 "Finished in Brilliant Silver Metallic (code DB-744). AMG only produced 761 CLK 55 coupes in the 2003 model year. This US market CLK 55 spent its entire 18 years in Oregon. The car's paint and trim are in overall excellent order; there are some scuffs on lower edge of front bumper and there is a clear bra installed The body is straight and solid, the cargo area is very tidy and the body-colored bumpers fit tightly to the rest of the car. This example has the AMG Styling Package (front spoiler, side skirts and rear spoiler) (code 772). Since August 2020, the following services have been performed: Replaced left-side fuel pump assembly and fuel filter at 78,382 on August 2020; replaced fuel tank sending unit and lock ring at 78,428 miles in same month/year; replaced front passenger's seat belt buckle assembly, ignition switch, passenger side taillight bult and hood struts in May 2021 at 79,118 miles; Service A performed at 80,147 miles in January 2022."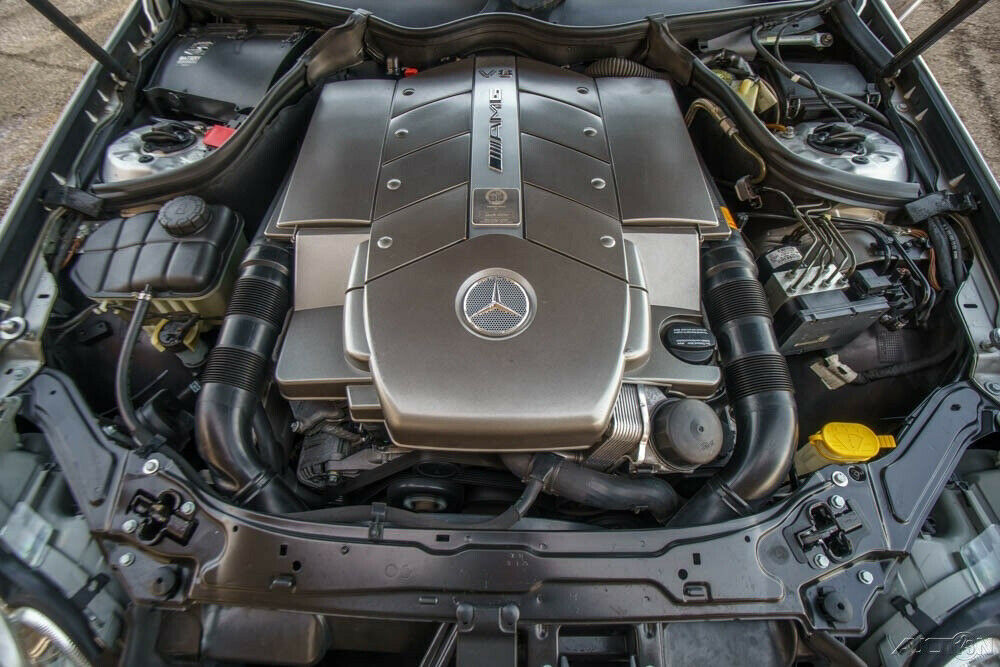 This 2003 up for sale in Missouri thankfully looks to be a really nice example. Just over 80,000 miles and good recent service history with some pricey parts. The Brilliant Silver Metallic looks great with no major flaws, and inside you can see what I mean about the cheap feeling materials. It is just a major letdown considering this was a $75,000 car back in 2003.
Where will this one end up? My guess is the dealer is looking for a real premium price. If you paid in that $15,000 ballpark I would say you did pretty good, but if you creep near $20,000, that might be a bit much. This a car for the real Mercedes nerds, but the real Mercedes nerds always knows it is a little bit of a letdown once you get past the powerplant. Either way, cool to see one.
– Andrew