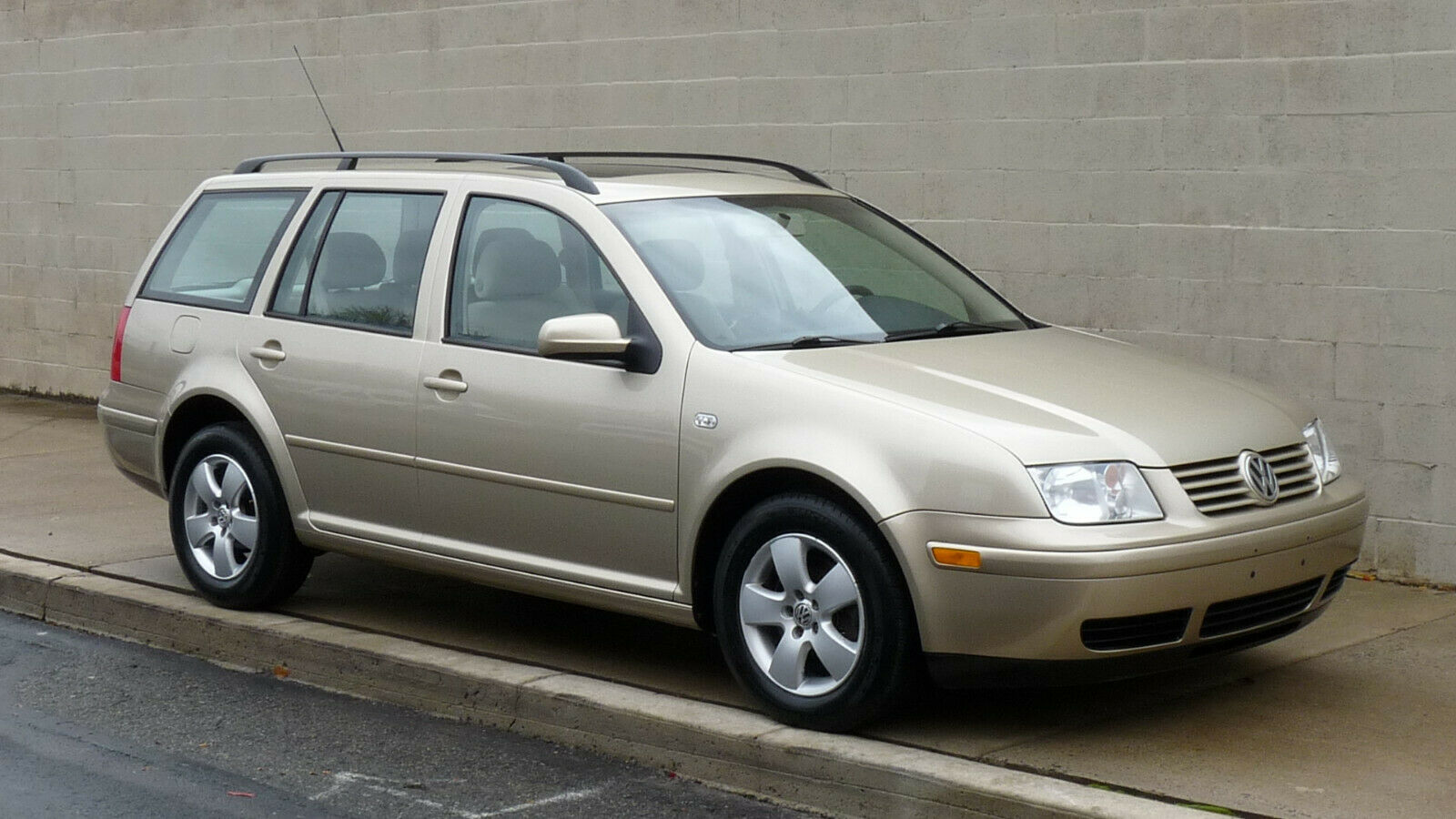 Although Volkswagen started its small 5-door wagon production in the Mk.3 era, it wasn't until the early 2000s that they finally decided to bring their second generation Golf Variant in the form of the Jetta Wagon. It was part of an unprecedented wave of early 2000s wagon popularity which gave enthusiasts a lot of very nice options. Parked alongside the Passat Variant in dealerships, just like the B5 they were offered with a dizzying array of configurations. There were GLS and GLX trim specs, along with four different engine configurations. Base GLSs got the 2.0 inline-4 rated at 115 horsepower. Stepping up to turbocharged your experience with the familiar 1.8T, here rated at 170 horsepower just like the Passat – although they're not the same motor code, as obviously the mounting is transverse. Optional was also the ALH 1.9 liter TDi which could return an honest 50 mpg and be mated to a manual (both not really options in the Passat diesel) and for a touch more sport you could kick up to the GLX model, which gave you the 12 valve 2.8 liter VR6 rated at 174 horsepower and 181 lb.ft of torque.
So there were a lot of options in the Mk.4 Variant's trick bag, but they're somewhat hard to find in clean, original condition. Today I came across a 1.8T model that just like Monday's 300TE is a a rather boring color combination, but one that's exciting to see in this condition today: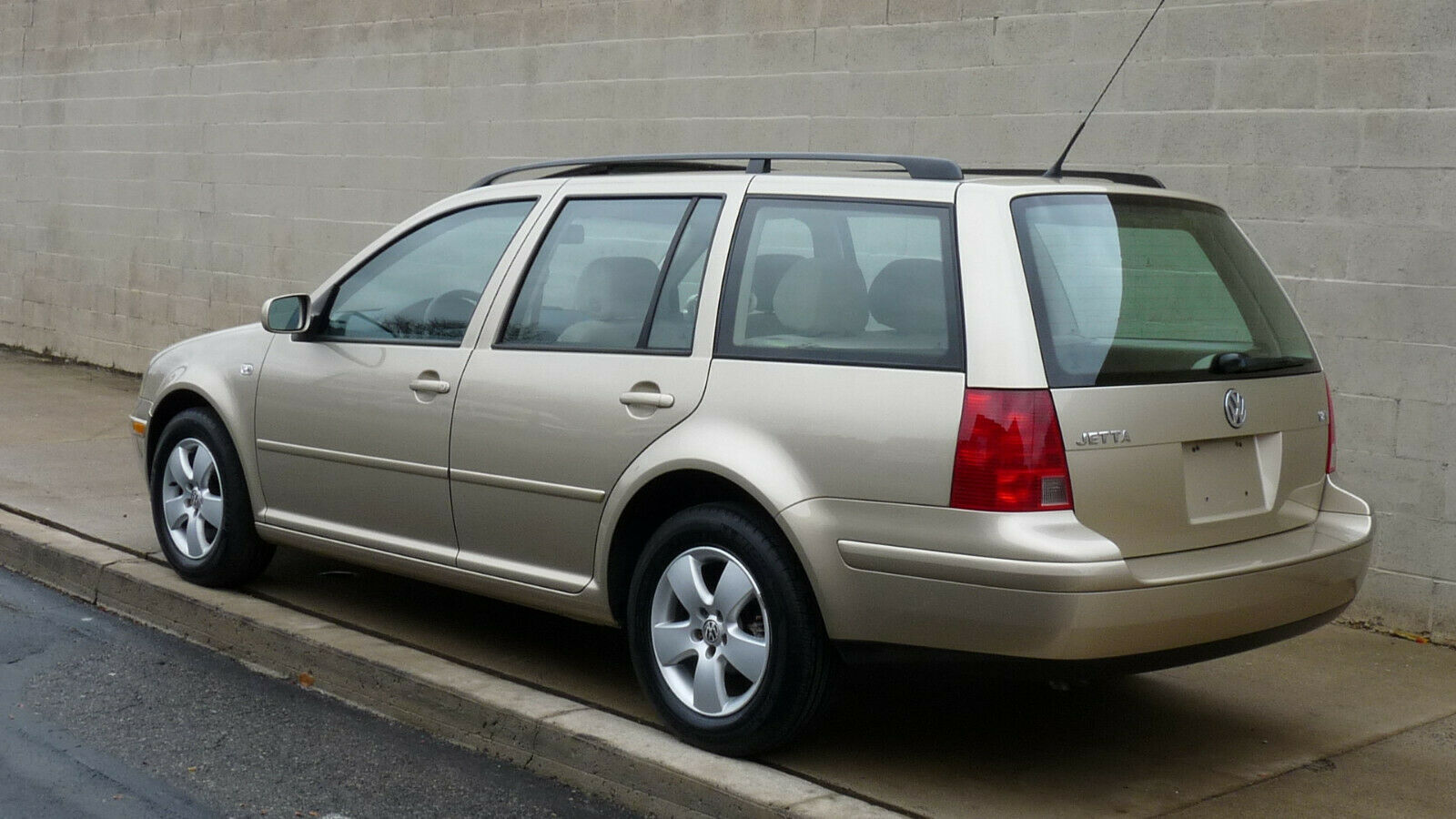 Year: 2003
Model: Jetta GLS 1.8T Wagon
VIN: WVWSE61J53W456520
Engine: 1.8 liter turbocharged inline-4
Transmission: 5-speed automatic
Mileage: 44,417 mi
Location: Philadelphia, Pennsylvania
Price: No Reserve Auction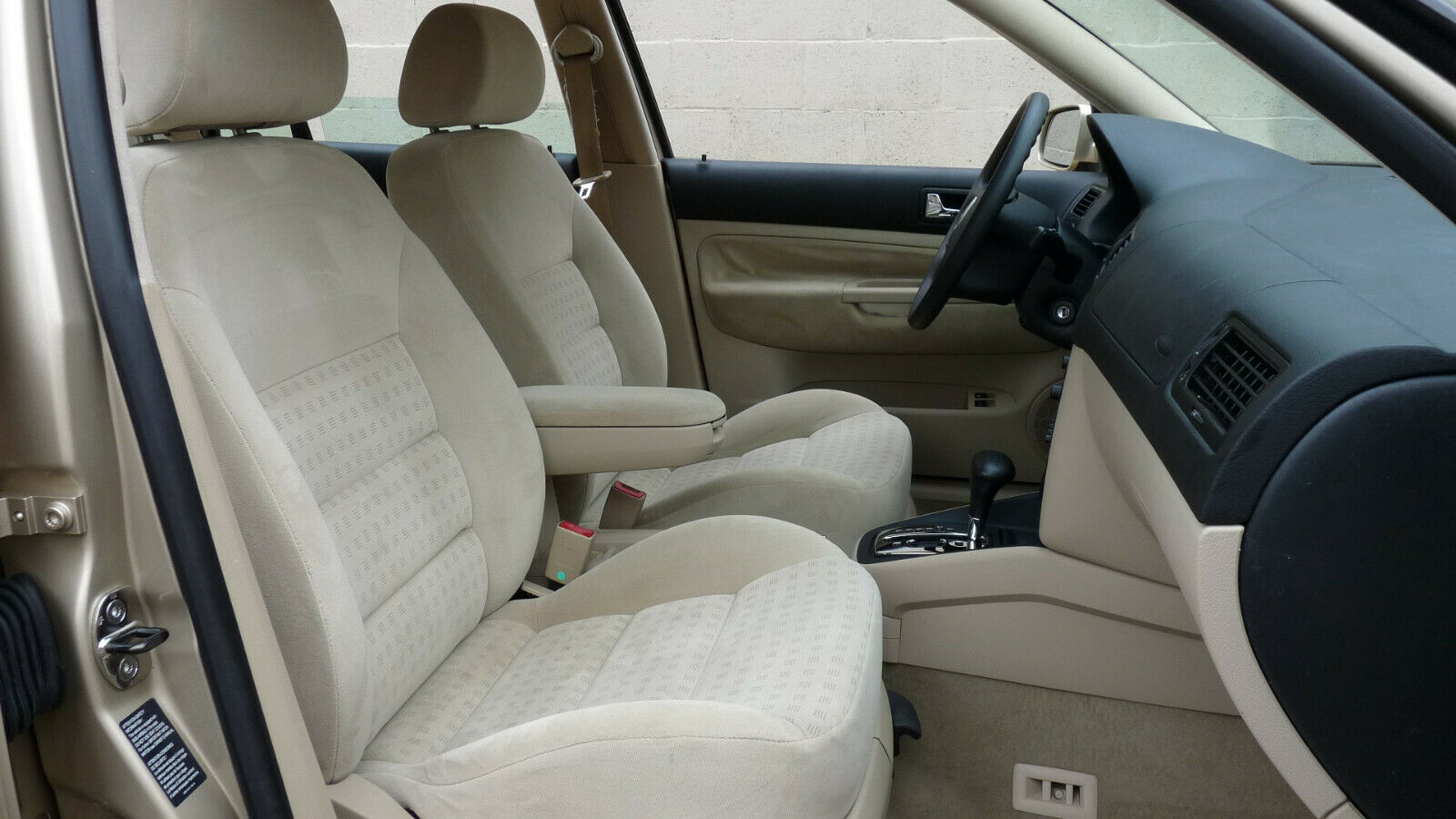 This is an extremely clean 2003 VW Jetta GLS Wagon. There has been one owner since new, and this car has 44,417 original miles. This Jetta was a vacation home vehicle that was donated it to a charity organization after the home was sold. We handle many vehicles for the benefit of non-profit and charitable organizations. Most are sold through dealer networks, but we offer to the public some of the exceptional vehicles that are in excellent physical and operational condition. Many of these vehicles are in extremely good condition and were donated by those for whom the benefit of a charitable organization is of greater significance than the proceeds from a personal sale.

This Jetta runs and drives very well, and there arenít any service or warning lights on. The 1.8L turbo engine runs strong and smoothly, and the transmission shifts crisply. The suspension and steering feel nice and tight. The owner installed a full set of Michelin tires which are showing most of their tread, and the brake pads are in excellent condition as well. The oil & filters were just replaced. All of the power equipment in this Jetta has been checked and is working, including the air conditioning.

This vehicle comes with a Complimentary 3-Month Nationwide Warranty. We will include a 6-Month/Unlimited Mileage warranty with our Buy Now price stated above. This warranty can be upgraded to a 4-year comprehensive warranty at the time of purchase.

The Champagne Metallic paint is glossy and brilliant over the entire body. Other than a few superficial imperfections, there isnít any damage on this Wagon. There arenít any dents, scratches or body rust, and the undercarriage is clean and in excellent condition as well. All body trim is intact and undamaged. This Jetta has never been in an accident or had body repairs, and all of the paint on this car is original.

The interior of this VW has been very well maintained and is super clean. The seats and carpeting are crisp and clean without any wear spots ort damage. All of the interior trim panels and pieces are tight and in excellent condition. This was a non-smoker owned vehicle, and there arenít any smoke odors or burn marks inside this vehicle.

The vehicle history report is clean without any accidents or damage, and the title is clean and clear without any liens or encumbrances. This Jetta should provide excellent service for many years to come, and is ready to be driven away or shipped anywhere.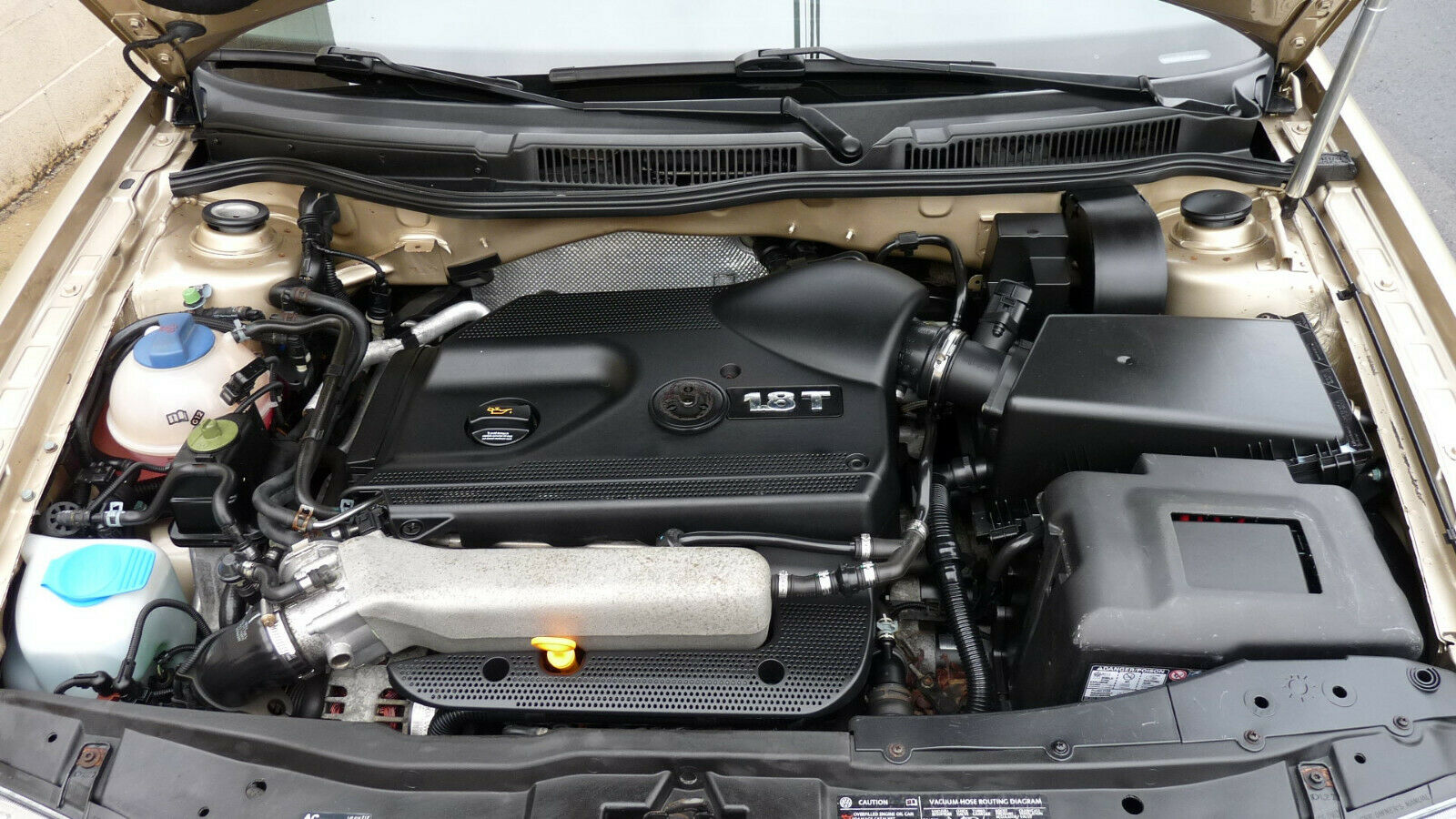 The seller claims it's Champagne Metallic, but I'm pretty sure the color is Mojave Beige Metallic and it's mated with an equally drab beige interior. There's anecdotal evidence that the German-build Passat wagons are of better quality than the sedans; I'm not sure the same holds true for the Mk.4, but this one also comes from the Fatherland. Condition appears to be commensurate with the low mileage; it's very good, but you can still see pitfalls of the early 2000s VWs; sagging door panel fabric is pretty common. The 'Monterey' alloys are a visual break from the many of these cars rolling around on steel wheels, and under the hood looks surprisingly tidy.
Having spent time driving a Mk.4, they're not as nice as the Passats of the same time. But the share much of the same DNA and are slightly more sprightly in stock form thanks to less weight. Bidding is perhaps surprising at over $3,000 already at time of writing – but then finding a cheap, reliable commuter like this is pretty hard today. It won't win any beauty competitions and the automatic saps a fair amount of the fun out of the equation, but this is still a nice alternative for those looking for cheap family transport or a handy parts runner and winter beater.
-Carter