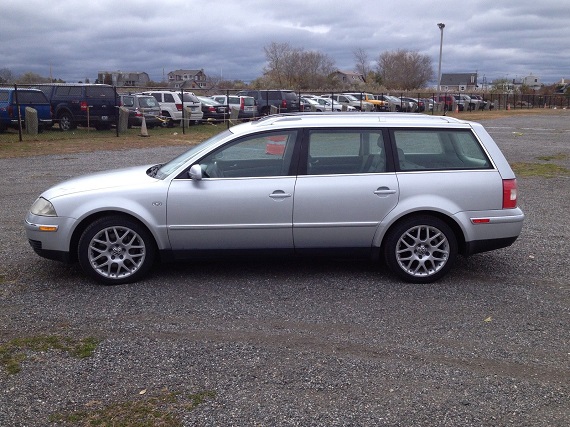 There's always been a fascination for me with the W8 Passat. Not only did Volkswagen take the B5 and B5.5 models upscale by offering the Audi-based chassis, but they pioneered the new engine configurations that would be the top-tier mills in the Passat. Truth told, the "W" configuration had been around for a few years before it finally entered into the mid-sized sedan and wagon. It was first floated in the Bugatti EB116 16/4, but really came into the minds of enthusiasts with the Volkswagen W12 Nardo concept. Now in appropriately named W12 configuration and powering all four wheels, the 600 horsepower mid-engined Volkswagen captured headlines with its 200 m.p.h. 24 hour run and Italdesign-penned Group C for the road looks. While the Nardo was the prototype for what would become the Veyron after some heavy revisions, the W12 would be an exotic engine only powering the most elite of the VAG range. However, Volkswagen also launched a smaller version of the engine for 2001 in the Passat. It was the first introduction to U.S. customers of the W configuration that would later appear in Bentleys, the D3 Audi A8L and the Phaeton. There was something unique about the Passat's package, though. First, you could option the mid-ranger in long-roof 5-door configuration. More importantly for enthusiasts, you could select a manual 6-speed, too. The combination of these items coupled with the stratospheric price tag of the model meant very few sold. But briefly, until the new S4 launched in 2004, this was the most powerful manual VAG product you could buy in the U.S.: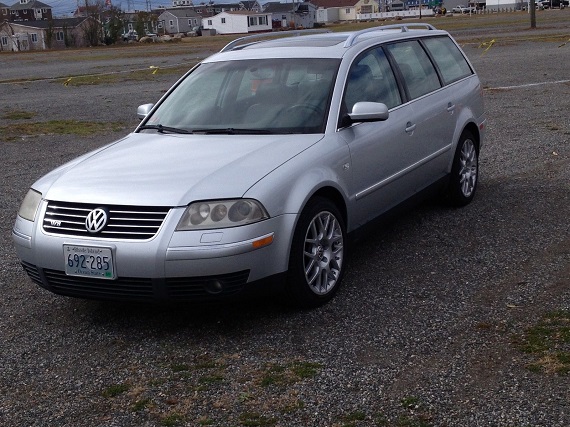 Year: 2003
Model: Passat W8 4Motion Variant
Engine: 4.0 liter narrow-angle W8
Transmission: 6-speed manual
Mileage: 112,000 mi
Price: $9,995 Buy It Now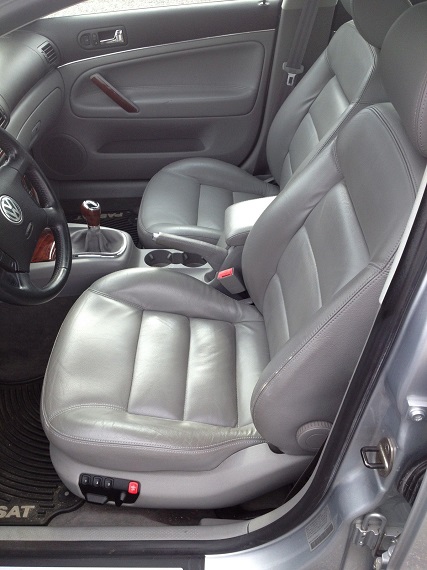 2003 Volkswagen Passat W8

This is a very rare car in this configuration. Less than 100 Passat W8 wagons with manual transmissions were imported to the US between 2002-2004. I am the second owner of the car and I purchased it about 4 years ago. The car was always garaged by the previous owner and has been garaged about half the time I have owned it. It is in very good condition, not perfect, and has been well maintained. Recently replaced parts include all brake rotors, calipers and pads, emergency brake cables, cooling fans, gas tank assembly, tires, as well as all schedules maintenance. I have all maintenance records since the car was new and it has never gone over 5,000 miles between oil changes and any issues were always fixed immediately. The car runs and drives excellent and only has minor blemishes on the interior and exterior consistent with a 12 year old used car. I also have a second set of rims with winter tires which are bridgestone blizzacks that are in need of replacement but will be included with the car. I am also in the process of renewing the after market warranty which is good for another 5 years/100,00 miles. The warranty is transferrable to the new owner but has a monthly payment associated with it. I have only paid the deposit so it will be up to the new owner to decide whether or not they want the warranty with the car. It can be cancelled at anytime. Feel free to call, text or message through ebay with any questions. My name is Charlie and my cell phone number is 401-741-4467. Payment can be made by wire transfer, cash, or check but all payment must clear my bank before I will release the car. I will also work with your shipping company to get the car loaded but all shipping arrangements and costs are the responsibility of the buyer. The car is also listed for sale locally so I reserve the right to end this listing at any time due to local sale. Thanks for viewing my listing.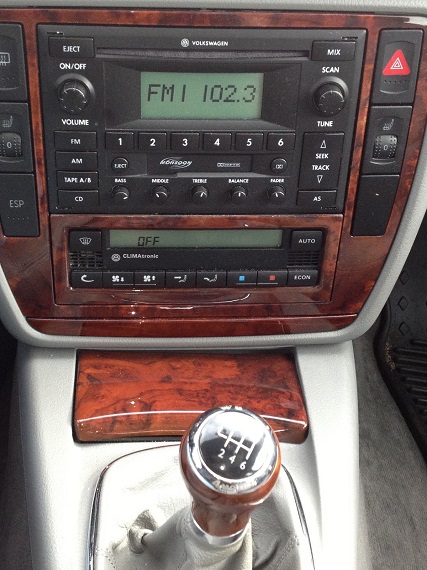 With less than 10,000 Passat W8s produced in all configurations, they're fairly rare to begin with. But not surprising, given the tax system and fuel prices in Europe, is that more W8s were sold here than in their homeland, with a reported 5,361 imported to North America with the lion's share – 4,931 – to the U.S.. Most were sedans, though, with only 1,227 wagons sold in total over 3 years. But then we start to narrow that down to seriously rare when you opted for the 6-speed, with only 95 sold. 53 of those were 2003 models. Get even more specific, and this is one of 11 sold in Reflex Silver Metallic, and even more 1 of 4 with grey leather. It is presented in very good overall condition and sports the original Madras BBS wheels which are always nice. It could be improved upon, but then this car is already over a decade old with more than 100,000 miles. Is it desirable? Sure, but the big problem for these cars is that for about the same amount you can get the faster and neater looking B5 or B6 V8 S4 Avants – even in manual. It takes someone who is really devoted to the Volkswagen badge and unique technology to love these cars. They're likely to disappear almost entirely – not that there were many to begin with – as mechanical woes and high repair costs coupled with NLA parts take out the small pool of candidates for this pioneering technology. I love the W8 in concept, but long term I think I'd stick with my 1.8T even if it isn't as trick.
-Carter