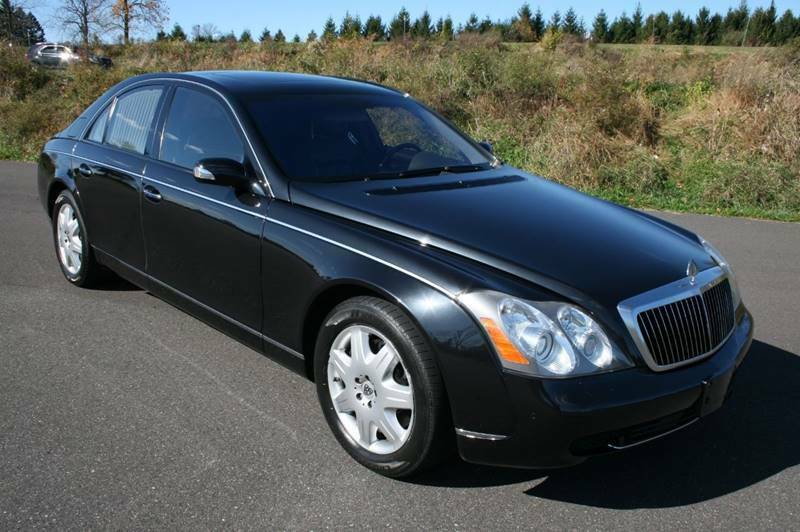 I think it is going to be a long time before we see a car depreciate like a Maybach 57. Way back in the early-2000s, Mercedes-Benz decided to wanted to play in the same league as Rolls-Royce and Bentley. Not an outrageous idea, so they revived the storied Maybach name and launched two models, the 57 and the 62. They shared a general platform with the then-already replaced W140 S-Class, and kind of looked like a W220 S-Class on the outside. On the inside, you could see this was a W220. The steering wheel was a straight rebadge job along with the gauge cluster, and everything felt like a W220 which is not a good thing at all. Under the hood, you'd think they would have stuck with the twin-turbo M275 from the S600, but they changed it slightly to make an entirely new engine unique to the Maybach called the M285. All these one-off changes that had to be made and extremely low production resulted in the base model 57 carrying a sticker price of $320,000. That is $435,000 in today's money. You'll be shocked at what this 2004 57 can be had for today.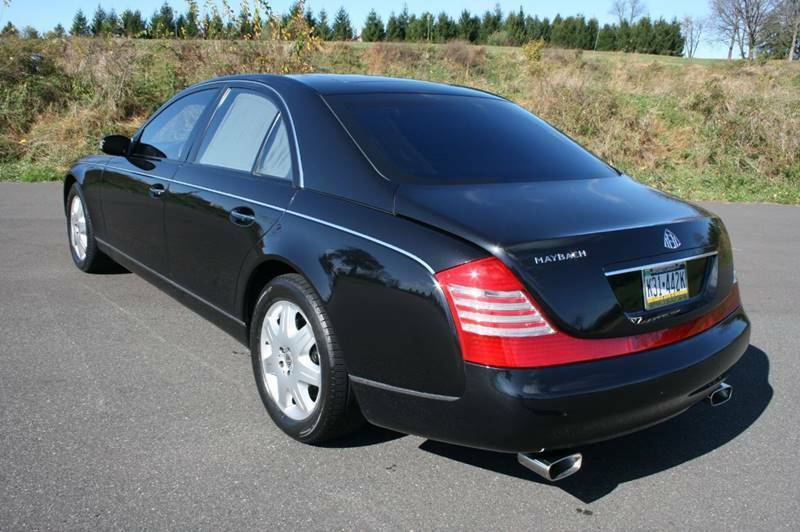 Year: 2004
Model: Maybach 57
VIN: WDBVF78JX4A000872
Engine: 5.5 liter twin-turbocharged V12
Transmission: 5-speed automatic
Mileage: 74,870 mi
Location: Gilbertsville, Pennsylvania
Price: $35,000 Buy It Now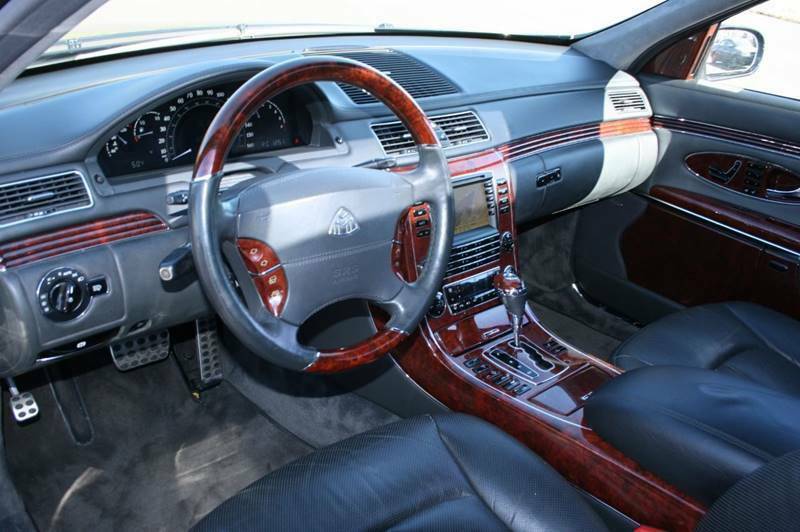 2004 Maybach 57
5.5L V12 Twin Turbo, Automatic, Only 74K Original Miles
543hp, 664ft-lb torque This car, even for its size and weight, is a real rocket with 0-60mph in 4.9 seconds.
With a list price of $319,700, this car had 3 additional options. Electronic rear door window curtains, Solar module, Active ventilated front seats and Active ventilated rear seats.

The standard equipment list is a mile long so I will list the major items. Leather from head to toe and what is not covered in leather is covered in alcantara. In the front you have heated and cooled seats, Navigation, adjustable suspension, parking sensors, heated leather and wood steering wheel, and dual memory seats with massage feature.

The rear seats gets even more! Rear power seats that also have memory and massage. They are both heated and cooled and they also recline, which is my wife's favorite thing of the whole car, next to the champagne holder. (Wine not included). The rear also has dual zone climate control, rear beverage cooler and dual TV monitors with DVD and CD changer. Side and rear curtains also add a level of privacy and luxury.

The car is outfitted with 19″ Alloy wheels with matching tires. Large trunk with umbrella holder and full size spare.

I have no doubt that if you are looking at this car that you probably know exactly what you are buying. This car is made for a certain type of person and is just outstanding in every single way.

Over 60 photos can be found on my website www.MyCarCorner.com and you can also find the print out of the clean Carfax. This car can be shown by appointment by calling 215-694-9593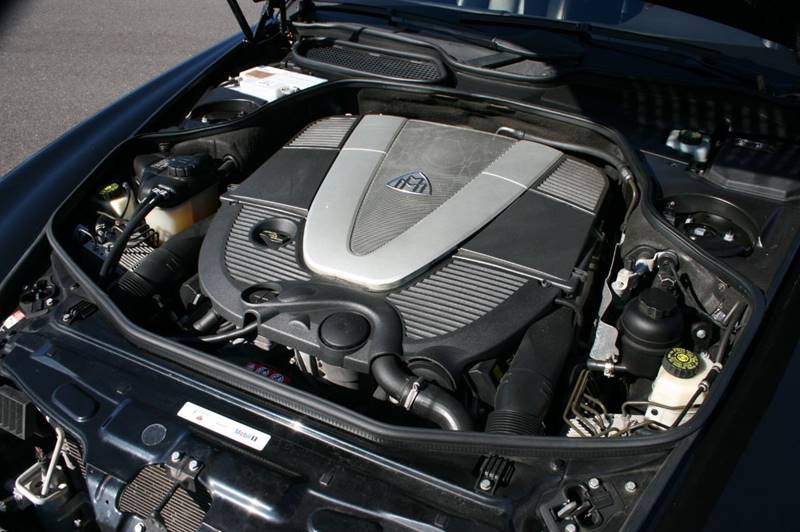 I'm a big believer in "the market never lies," and it sure is telling the truth here. It is the perfect storm of a defunct brand that was only recently brought back as a sub-brand, a car full of dated technology, god-awful reliability, and prices for replacement parts that make Ferrari owners fearful. What does that all up to?
$35,000. That is what a used Maybach 57 with 75,000 miles can be had for today. Doing the math, a $400,000 discount. I know no one is weeping for someone who can afford to plop down over $300,000 on a car, but I can not imagine the look on people's faces when they found out how much this car depreciated when it came time to sell it. Which begs, who buy these things? I don't think you could trust them as a limo car, they don't have much cachet, and who knows if it will keep depreciating. They are a pure novelty at this point, but also a giant liability in almost every single way. At least they are fun to look at.
– Andrew