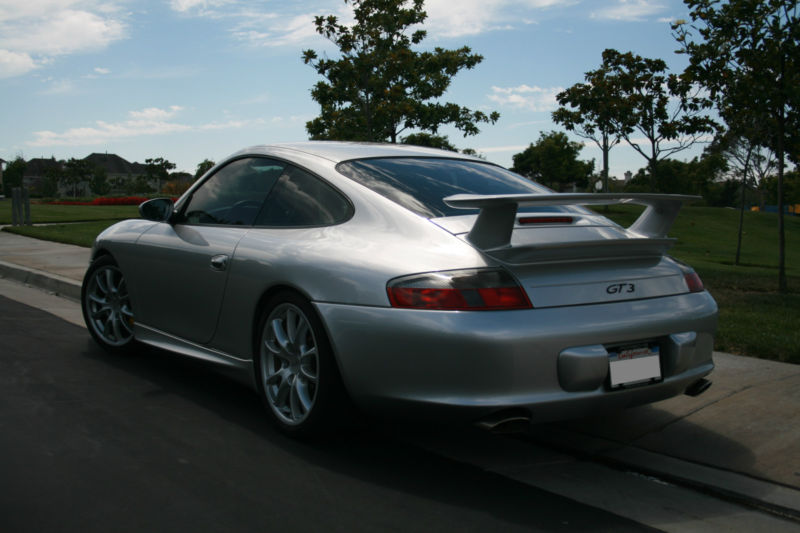 Read through most automotive blogs comparing newer sports cars and you'll often find the same entry in the comments: "X car's purchase price buys you a lot of Porsche Cayman." For good reason, too, as the Cayman has become the performance benchmark for an entire category of both new and used sports cars. To borrow a line from everyone's playbook, the Cayman's purchase price buys you a lot of Porsche 996 GT3. A performance staple in Europe as a track day special starting around 1999, the GT3 was the street going version of the GT3R and the GT3 Cup. While most car companies build performance cars that people buy and modify to take to the track, Porsche built a modified track version of its performance car for you to buy right from them. Stripped out and with boosted performance, handling and braking, the GT3 was only a touch slower than the more powerful Turbo. The U.S. first received the GT3 in 2004, the year of today's model: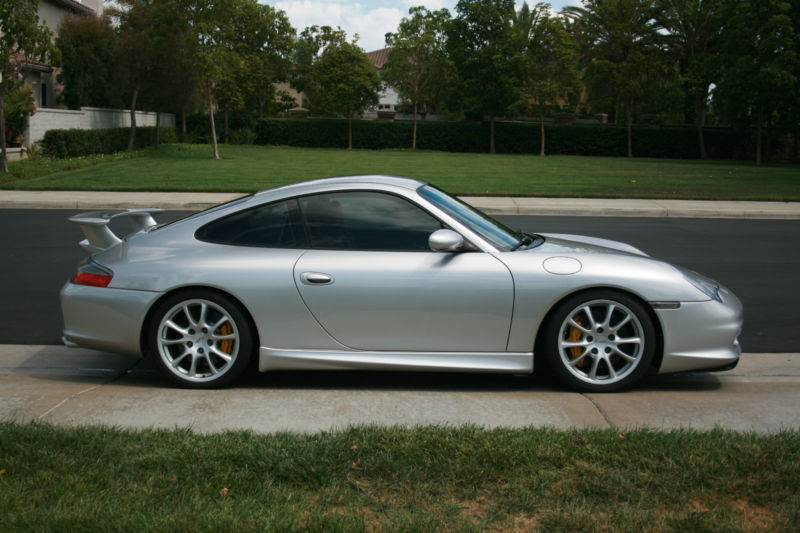 Year: 2004
Model: 996 GT3
Engine: 3.6 liter flat-6
Transmission: 6-speed manual
Mileage: 43,395 mi
Price: $49,900 Buy It Now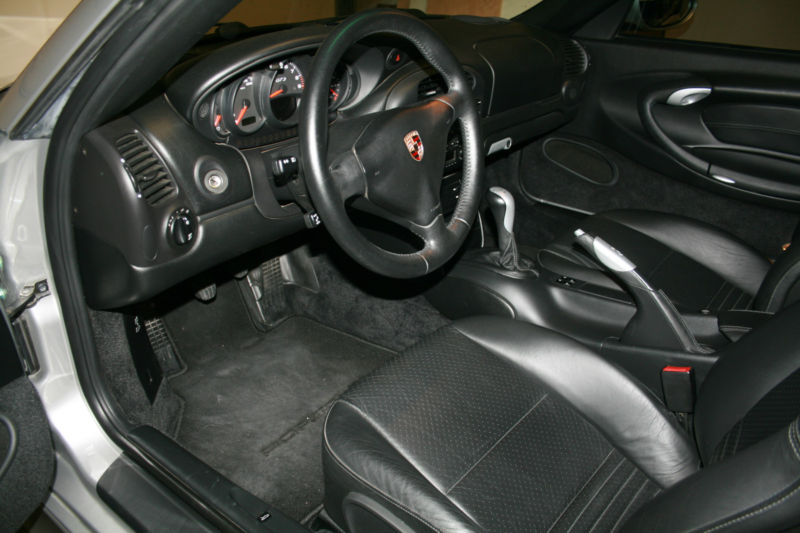 Excellent condition. Always Garaged. Meticulously Maintained. Smoke-free. Purchased from a private party in 2007 with only 3000 miles.

Location: Huntington Beach, California. Buyer responsible for pickup or shipping.

Payments: $500 Paypal deposit within 48 hours of close, and balance as a bank issued check or cash within 7 days.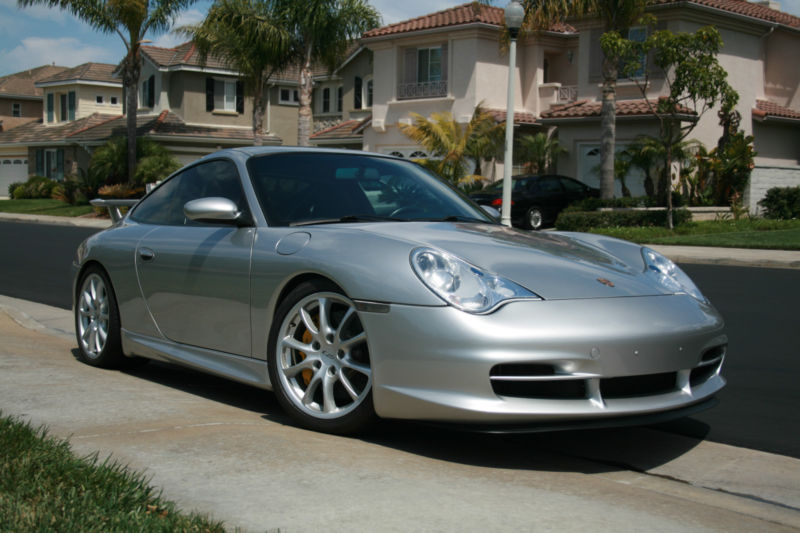 This particular GT3 has the PCCB ceramic brake option, an option which I think honestly most drivers could do without, but does give you the attention-grabbing yellow calipers. With 381 horsepower on tap – over 50 more than a brand new Cayman S – performance of these cars is still staggeringly good. This is a car that you can comfortably arrive at the track in, blow the doors off most race cars, and then cruise home with the air conditioning on. As with all higher-performance versions of the 911, the GT3 requires more maintenance than a standard car, and it's a touch more expensive. Known faults with these cars included coolant leaks from glued fittings, but they're repairable and shouldn't dissuade a potential buyer from the car in general.
A fair amount of GT3s have seen occasional track duty, but that's to be expected from what is essentially a track car. This particular model seems to be quite clean and well cared for. The silver is understated but classic Porsche. Probably like most, I think the 996 isn't the most attractive 911 that's been produced; but the simple yet aggressive race look of the GT3 would be enough to convince me. Historically special editions of the 911 seem to hold or gain value, so while this may not be the bottom of the GT3 market yet, it could be a good time to get a clean one to drive and hold on to. At $57,500, this is entry level Cayman money – but if it were my money, I'd walk away from the dealership and find one of these special cars to enjoy weekends and the occasional trip to the track.
-Carter