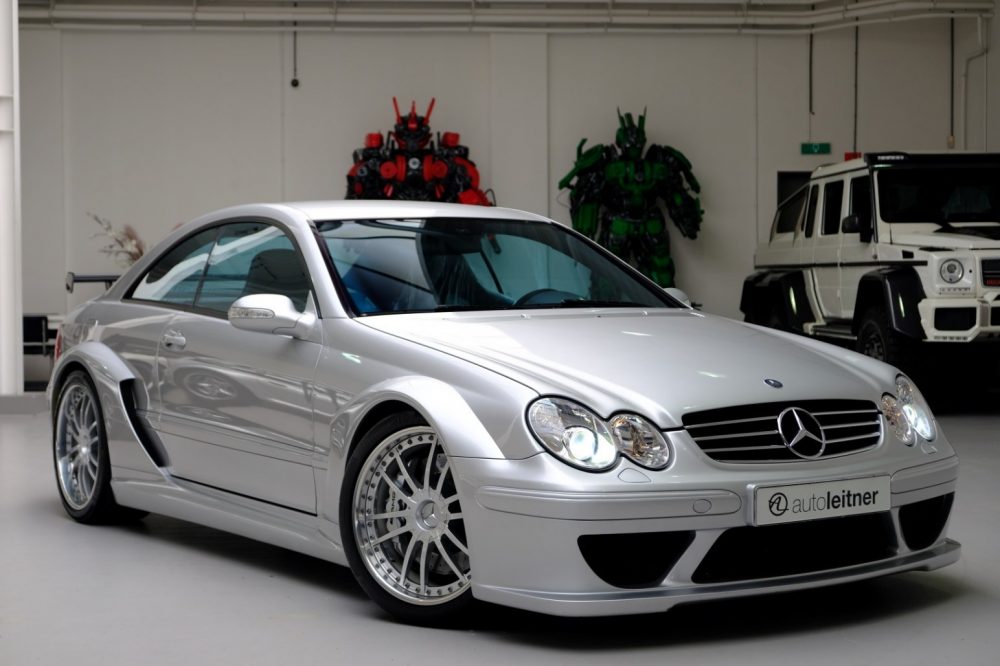 The Mercedes-Benz CLK DTM AMG not only holds the crown for the most amount of three letter-monikers in the model name, but also that of the craziest bodywork that you can't believe is factory. I don't want to re-cap everything, but if you want to re-read my post about this model from way back in 2016, feel free. As mentioned, these are extremely rare and qualify to be imported to the United States under a "show or display" exemption at a heavy cost, but it is doable. As the price of this one up for sale in The Netherlands proves, you can probably swing it for you are able to write a check this size.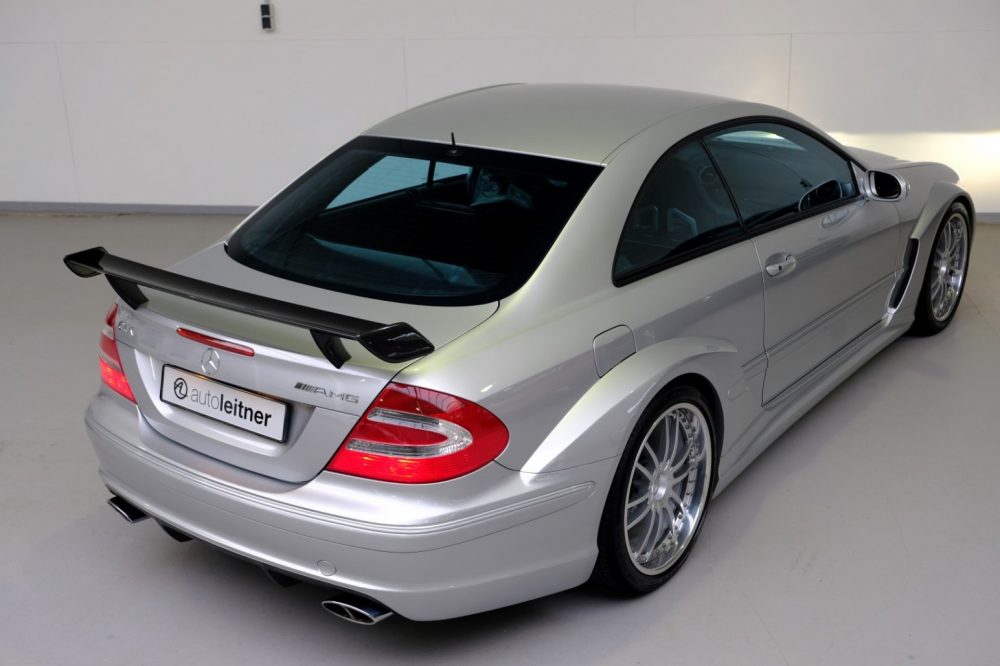 Year: 2005
Model: CLK DTM AMG
VIN: N/A
Engine: Supercharged 5.4 Liter V8
Transmission: 5-speed automatic
Mileage: 18,935 km (11,765 mi)
Location: Alkmaar, Netherlands
Price: €604.500 ($596,150)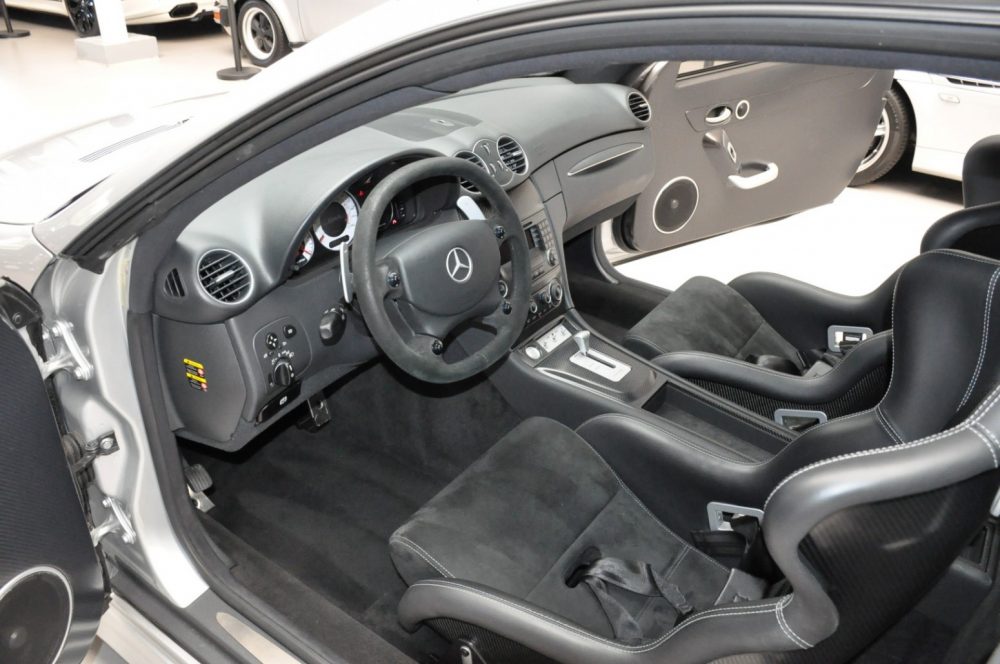 Limited to 100 pieces and already a real classic. Especially at the time in 2005 bloody fast with its 582 hp; 0 to 100 in just 3.8 seconds and has insanely good driving characteristics. Born as a CLK 200 and then sent to the AMG factory for a complete and very expensive conversion by the staff of Hans-Werner Aufrecht. Immaculate DTM with only 18,935 km original from the first Swiss owner. Net export price is EUR 499,500.

Brand: Mercedes-Benz
Type: CLK DTM AMG Coupe W209
Exterior: 744 Brilliant Silver Metallic
Interior: 711 black alcantara/leather
Engine: 5.5 liter 8-cylinder 582 hp
Fuel: Petrol
Transmission: automatic
Year: 2005
Mileage: 19,000
VAT/Margin: VAT
Price: € 604,500,-
Status: In Stock
EQUIPMENT
273 telephone preparation

345 rain sensor

354 antenna for telephone

423-5-speed automatic

428-AMG Alcantara steering wheel with paddle shifters

472 stability program ESP

477 Tire Pressure Monitor

525-Comand APS 50 navigation

551 alarm system

580 air conditioning

600 headlamp washers

614-bi-xenon lighting

619 cornering lights

682 fire extinguisher

690 tinted glass all around

739 Aluminum Moldings

805 facelift modifications

875-Heated Windshield Washers

889-Keyless-Go

954-Avantgarde package

990-AMG vehicle

And further: 4 good 285/30 ZR 20 and 255/35 ZR 19 Continental ConitSportContact tires, ABS, AMG door sill, carbon interior parts, black roof lining, central locking, airbags, trip computer, outside temperature gauge, carbon rear spoiler, carbon diffuser, carbon bucket seats, multifunction steering wheel, start with start button, adjustable steering wheel, light sensor, heated mirrors, electric windows and door mirrors, 3rd brake light, tool set unused.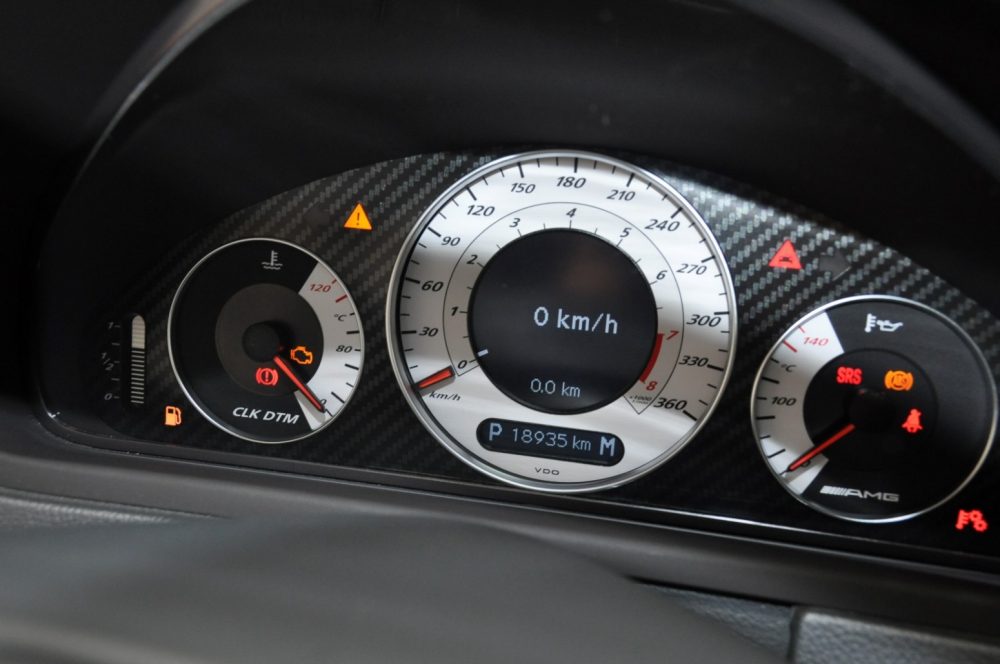 Personally, I love these. Mercedes-AMG didn't mail it in with just the bodywork, they went all out with the great interior touches to really set this one a part from the CLK63 AMG Black Series. Most everything you can touch on the interior is different, and they even went as far to make an entire set of new gauges and door panels just for these. I would have loved to be on fly on the wall at the board meeting when they pitched a car with a production of 180 units and all these one-off parts.
As for this example, it brings an asking price of nearly $600,000. Woof. We do have a somewhat recent sale of a Cabriolet two years ago for just $300,000 that was already in the US and legal. Is a coupe worth double that? Hard to argue when there are only 99 others and most will never see the light of day. Just seems a little steep, but at this price level, there isn't much arguing. Pay to play, I suppose.
– Andrew