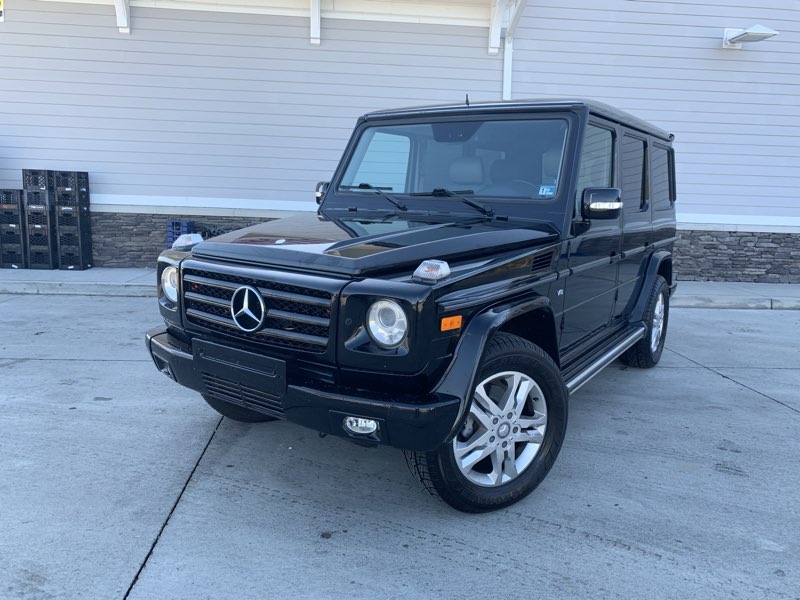 From time to time I look at cars that you should never buy and feature them more as a warning, rather than something you might consider. Today is something similar, but has to do with the circumstances of this specific vehicle rather than a flaw or problem with the model. Where am I going with this?
Well, this 2005 Mercedes-Benz G500 up for sale in Virginia shows a little under 55,000 miles. Looking at the Carfax, it had 33,000 miles in 2007 then was promptly exported to Finland. In came back to the US in 2018 with 50,250 miles. Why is that a problem? Don't ever, for any reason, ever, no matter what, no matter where, or who, or who you are with, or where you are going, or where you've been, ever, for any reason whatsoever consider buying a vehicle that was exported to Finland then re-imported back to the US. Buckle up, this one is a good read.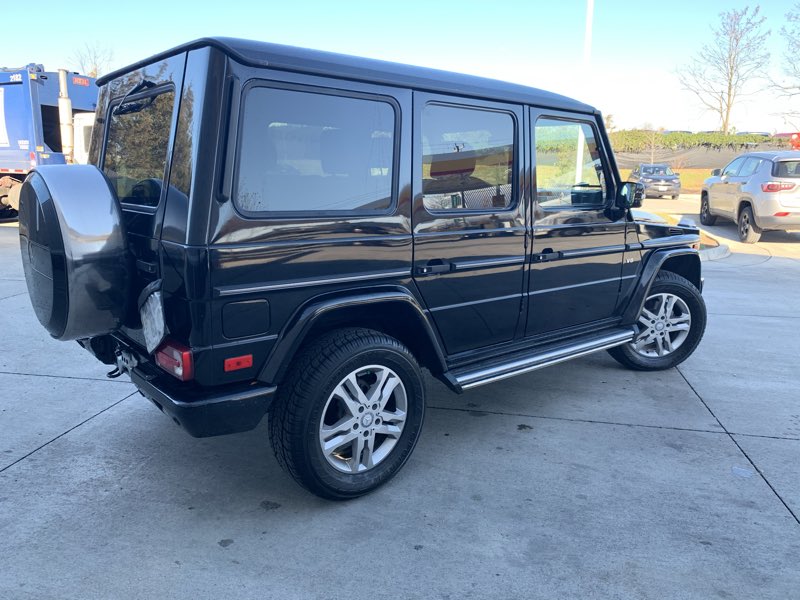 Year: 2005
Model: G500
VIN: WDCYR49E15X157088
Engine: 5.0 liter V8
Transmission: 5-speed automatic
Mileage: 54,737 mi
Location: Chantilly, Virginia
Price: $39,775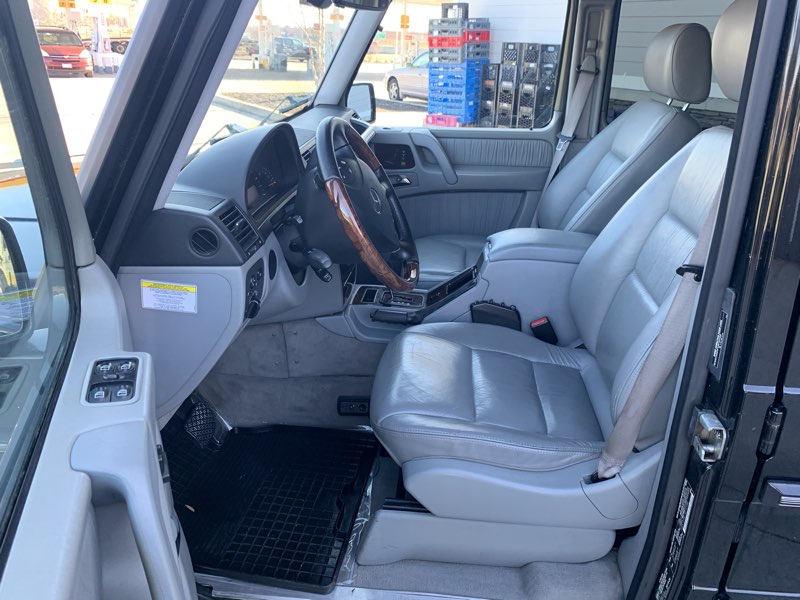 Meet our fabulous looking and hard to find 2005 Mercedes-Benz G500 4MATIC SUV presented in Black Opal Metallic. Powered by a responsive 5.0 Liter V8 that offers 292hp while connected to an innovative 7 Speed Automatic transmission for rapid acceleration. The G-Class includes a Four Wheel Drive system with front, rear, and center locking differentials, all activated by the driver, making it one of only a few SUVs available with three locking differentials. Exterior features for the G500 include a heated windshield, heated power mirrors, bi-xenon headlights, running boards, deep tinted glass, and heated washers just to name a few.

Inside our Mercedes-Benz G Class, the G500 comes equipped with such features as heated leather front seats, a heated wood-and-leather steering wheel, dual-zone climate control, Burl Walnut wood trim, and a full-color navigation system along with upscale audio.

So like we said, this is a Mercedes-Benz with your name on it that's packed with high-end features and top safety equipment. A four-wheel Electronic Traction System and an Electronic Stability Program also come standard to help you own the road. Print this page and call us NOW for your personalized test drive towards ownership. *We assist and welcome all types of credit – Good, Bad, and No Credit. First-time Buyer? It's okay, we can help. We have a 99.9% Credit Approval.
Excellent Credit? – We have very low rates available.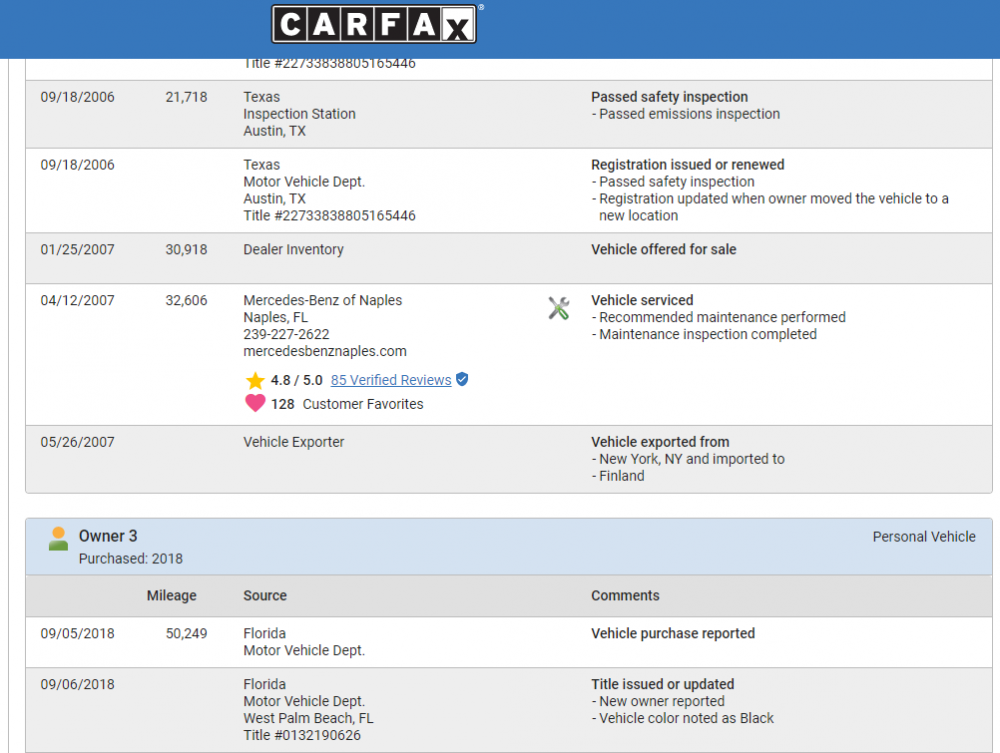 The Geländewagen is one of the world's most desired vehicles for reasons we don't need to go over again. That "world" also includes the country of Russia. The love of the G-Wagen by the Russian people is nearly religious levels. They write songs about them, deploy them as government vehicles, use them as photoshoot props, everything. What does Finland have to do with this? Well, shipping expensive goods into Russia is lets say, not a very good decision if you actually want to goods to make it to their intended recipient. Their major port of St. Petersburg is rife with corruption, bribery, and straight up theft. If you ship a used G-Wagen to Russia and it disappears, what are you going to do? Call the police? Therefore, anyone who values their goods ships to a little port city in Finland called Kotka. It serves both the foreign trade of Finland and Russia. It is a 15 minute drive to the Russian border, and your stuff won't get stolen right out from under you because Finland is country where if you literally don't have something bolted down, it won't be stolen. You can even go on the Google street view at the Finnish-Russian border and see US-spec cars without license plates in line to cross into Russia.
So G-Wagens are getting shipped to Russia. Whats the big deal? Well, if you look at the mileage, you'll see it only gained about 18,000 miles in 11 years. If you believe that to be true, I have a bridge to sell you. There is a 99.9% chance that the odometer was rolled back in this thing before it was re-imported to Florida. Seeing as Russia's number one export is cybercrime, this shouldn't surprise anyone. They have the technology, without question, to roll these odometers back. You do see this from time to time on Carfax reports for G-Wagen's, Bentley Continentals, Land Cruisers, and anything else that is considered a status symbol. My assumption is that there is more money to be made exporting these back to the US than trying to resell them in Russia because basically everyone there is wise to the scam.
Unfortunately, someone is going to probably buy this G500 in Virginia thinking they have a low-mileage example, but in reality it most likely has many more miles. You can see that they put the updated grille, headlights, taillights, and wheels on it, and also didn't even bother to take the Euro plate mount off it. I'm on the fence whether this dealer is clueless about this scam, or maybe they are just playing dumb about the whole thing. Either way, don't say I didn't warn you about this scam. Finland is a lovely country, but one you need to run away from if you see a car took a vacation there.
– Andrew