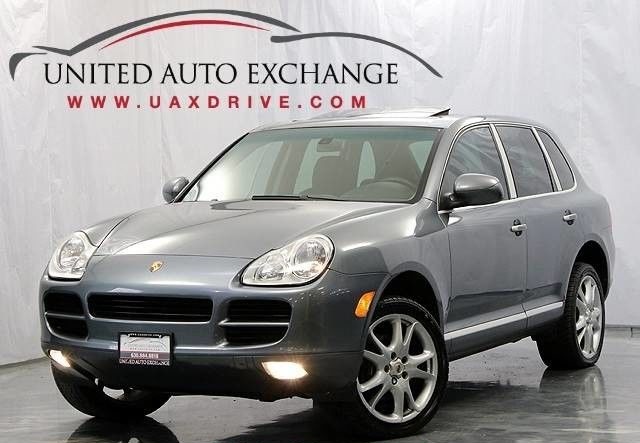 The year is 2019 and we are full into an era where a first generation Porsche Cayenne can be had for the cost of a German Shepherd puppy. Seriously these, along with its hunky cousin Volkswagen Touareg, are trading for shockingly low prices thanks to the classic formula of low demand, low quality and higher than normal repair costs at a higher than normal rate. Buying one of these now is a gamble that I don't think anyone is really ready for because while money can fix anything, you can't buy more time from the inconvenience that these things can cause. If you wanted to snag one for a pure hobby knowing that this is going to be a bumpy ride, there is one special build that is worth looking out for: the 6-speed manual.
For whatever reason, Porsche brought over a handful of 6-speed manuals mated to their 240 horsepower version of the 3.2 VR6 in the 5,000 lb. base model Cayenne. I'm sure every dealer who were allocated these had thoughts about not setting the parking brake and letting them roll away given how hard these were to sell when new. While Porsche also brought the 6-speed manual in the GTS model, that one was mated to a 405 horsepower V8 and sold as a performance model, so it made sense in a way. Here we are now some 14 years later and a handful of these bounce around on the used market in conditions you would expect an old Porsche SUV to be in. Everything is sticky, it smells like crayons and the center carrier bearing probably needs replaced again. Still, this example up for sale in Chicago might have you thinking about it if you are just crazy enough.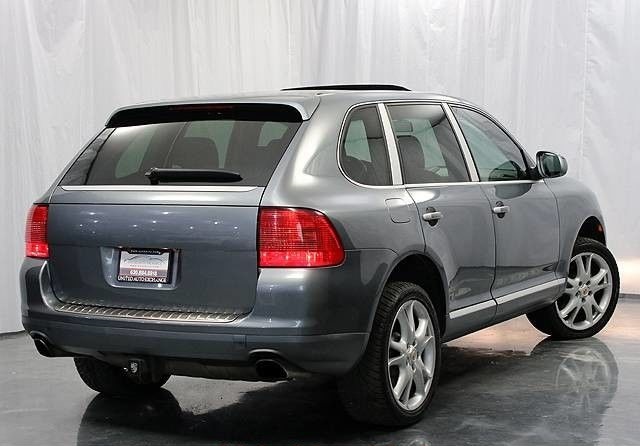 Year: 2005
Model: Cayenne
VIN: WP1AA29P35LA24908
Engine: 3.2 liter narrow-angle VR6
Transmission: 6-speed manual
Mileage: 124,743 mi
Price: $9,895 Buy It Now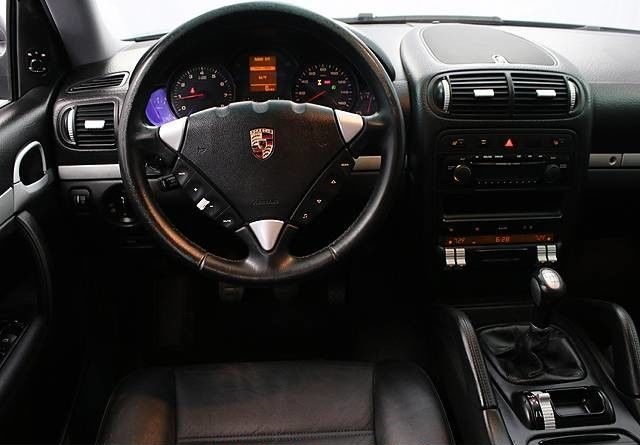 2005 Porsche Cayenne Manual Transmission 124743 Miles Titanium Metallic SUV 3.2L
Stock #: U3204
Exterior Color: Titanium Metallic
Interior Color: Black
Body Type: SUV
Transmission: Manual
Drivetrain: All Wheel Drive
Fuel Type: Gasoline Fuel
Engine: 3.2L DOHC SMPI 24-Valve V6 Engine
Title Condition: Clear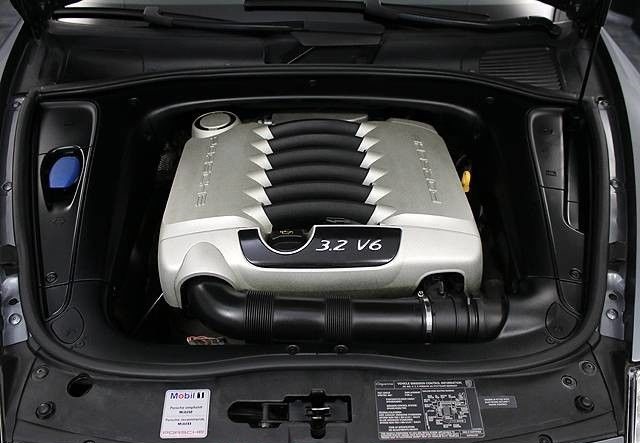 As you can (barely) see, this is your typical used Cayenne. Worn away buttons and trim but just nice enough to have you thinking about it. This one has made it 125,000 miles which isn't groundbreaking, but this age and mileage will have you thinking about waterpumps and those dual fuel pumps maybe failing. Other than that, this one doesn't look all that bad. The dealer has absolutely zero information on it but you would hope that anyone who purposely buys one of these didn't abuse it and leave it to die a death by a thousand timing chain rattles. Like with anything, it is really in your best interest to get a pre-purchase inspection on something like this and maybe try to slide the service adviser at the local Porsche dealer a $50 to look up the maintenance history on it.
This one priced at just under $10,000 probably isn't the best price in the world. Like I said, you can buy early Cayennes for $5,000 all day, but a $5,000 Cayenne is going to be far less useful than that German Shepherd puppy that still pees on the carpet. Porsche only brought around 80-100 of these 6-speed examples to the US per year so there aren't a ton to pick through if you really want one. A cool 3rd or 4th vehicle to run errands on the weekend when you need to haul something? Maybe. A vehicle I need to start every morning at 7:15 A.M. to get me to work? No thank you.
– Andrew