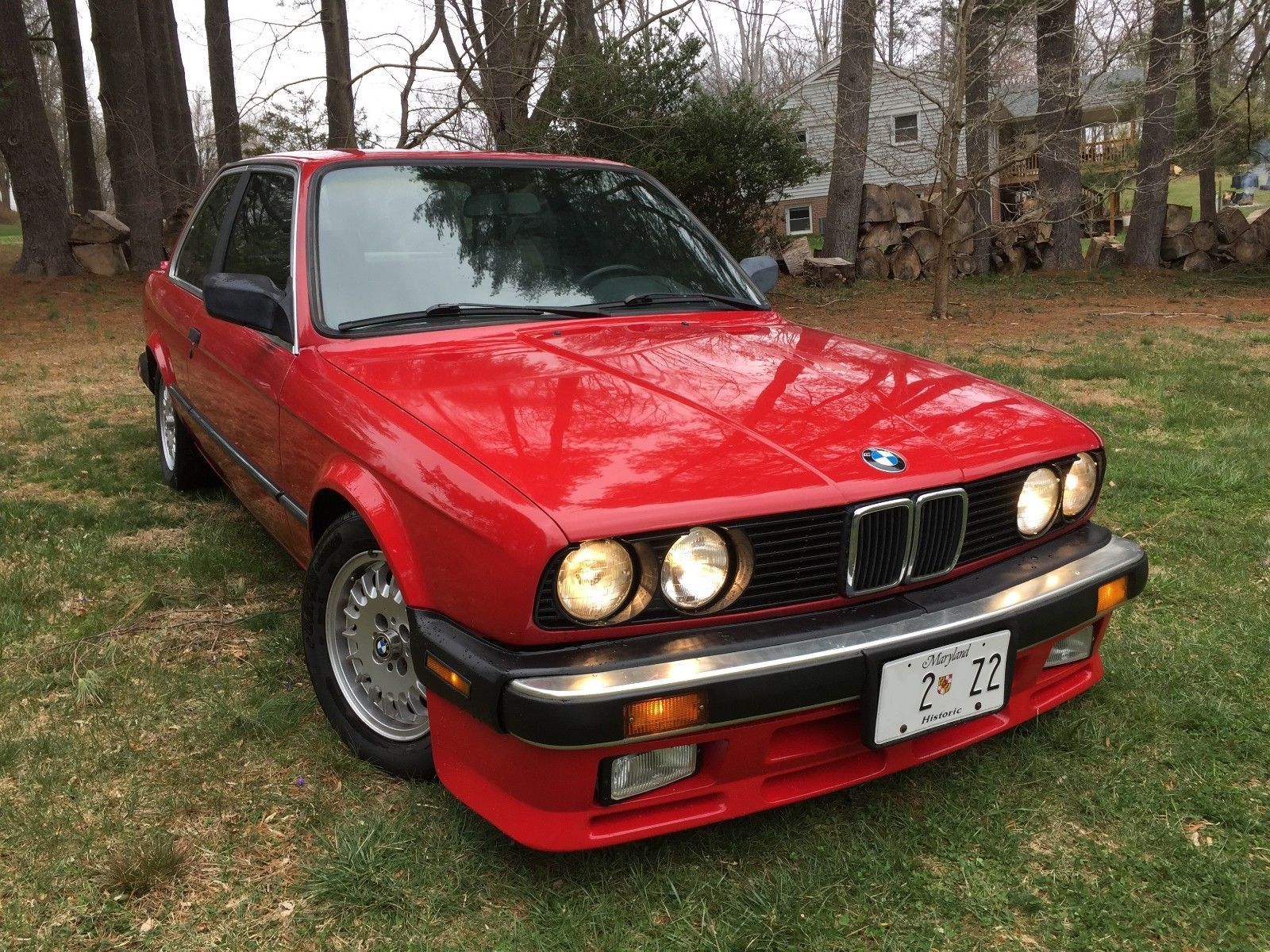 Update 1/17/19: The E30 sold for $4,200.
Continuing on the custom theme, today's post comes thanks to some unusual chassis combinations. Of course, BMWs – and particularly the 3-series – are no stranger to swapped motors. I've covered just about everything, from a M62'd E30 to the outrageous S85-powered Hartge H50 and, of course, the ubiquitous S50/2 swaps in E30s or E36s.
But today's power overhauls come in the form of American V8s stuffed into the noses of Munich's finest small sports sedans. While their personalities are quite different, both manage to pull off the swaps as relative sleepers despite the crazy changes underneath. So which is the winner?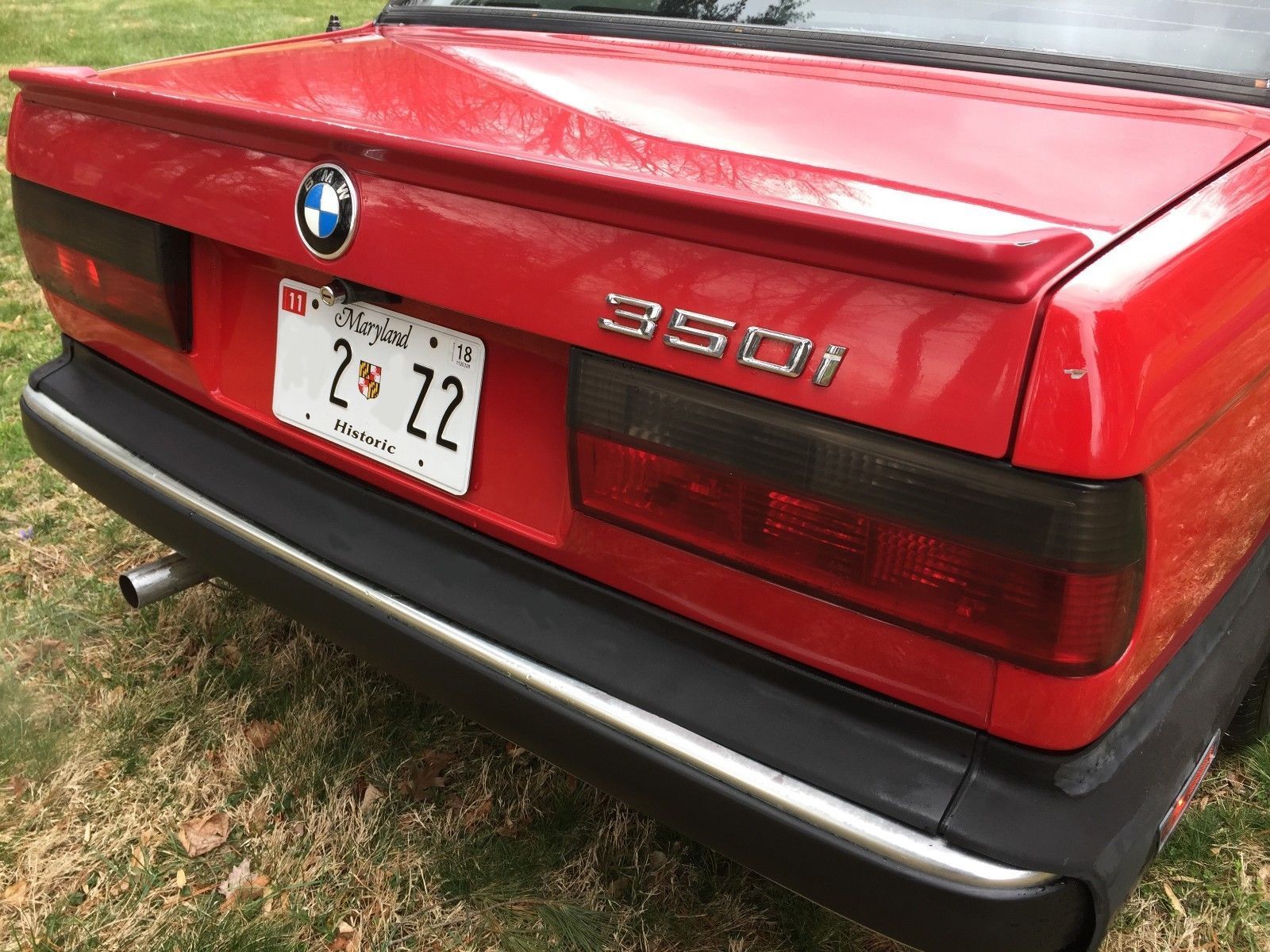 Year: 1986
Model: 325i 5.0
VIN: WBAAB5405G9684021
Engine: 5.0 liter V8
Transmission: 5-speed manual
Mileage: 178,000 mi (chassis)
Price: No Reserve Auction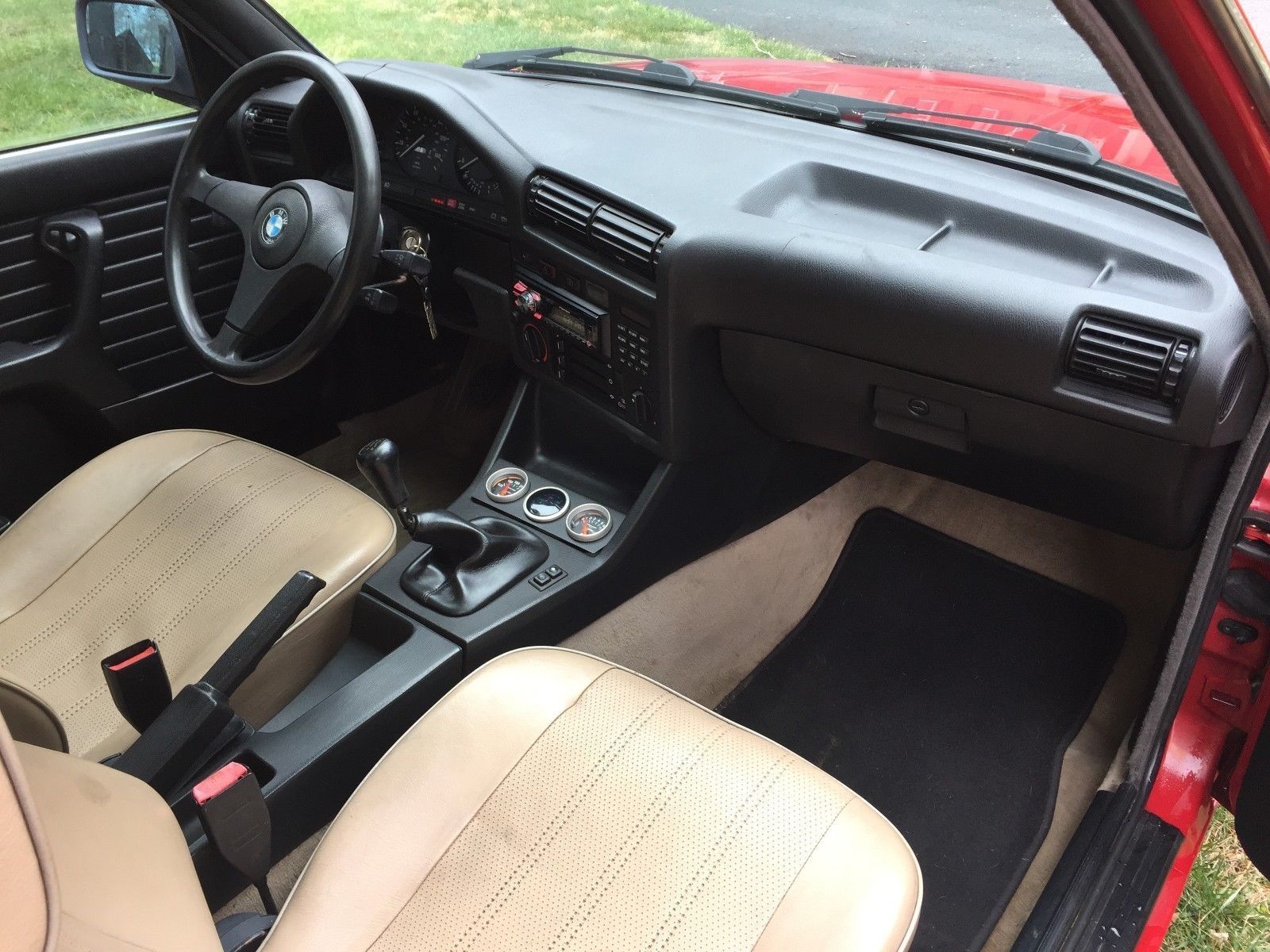 1986 BMW 325i with 178,000 miles on body.
Swapped in fresh 1989 (stock) Mustang 5.0 and T-5 5 speed trans
Factory 5.0 fuel injection with Mega-squirt ECM for ez tuning.
Has 2.93 posi rear installed. Also have 4.10 rear to go with car.
Has conversion headers with 2.5 single exhaust.
Interior is better than most E30s. Sunroof works and doesn't leak.
Has no heat or A/C hooked up after 5.0 swap. Its a basic weekend fun car.
Body is fair with normal e30 rust at front fenders.
Paint is poor with clear coat peeling
Drivers seat needs work.
Lots of money and time in the car. Its tagged and street legal.
Runs well and is quick weighing only 2600 lbs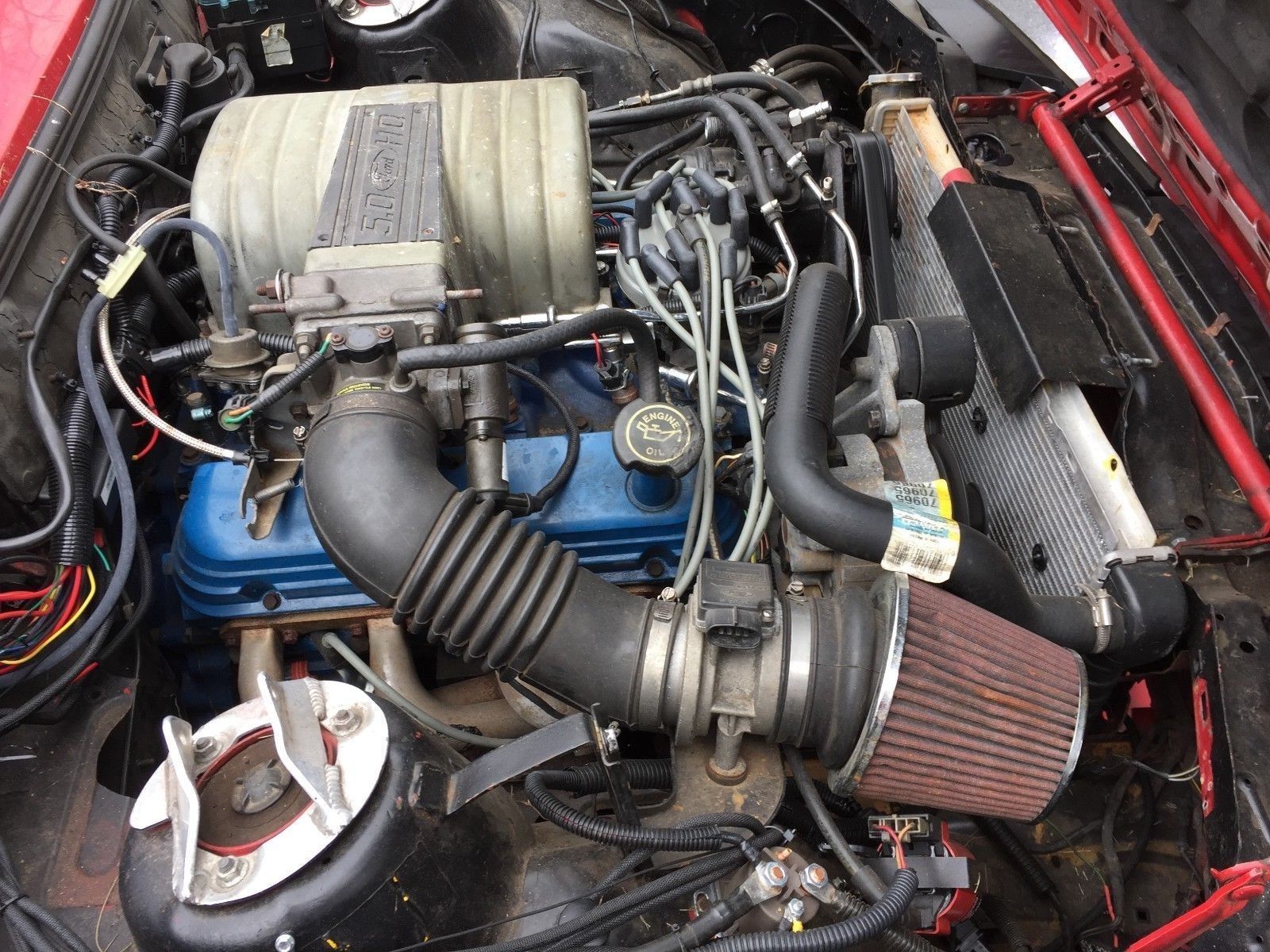 While the seller claims the paint is in poor condition, this '86 325i still looks like it could turn heads pretty easily with its gleaming Zinnoberrot paintwork. Interestingly, the seller claims the car is a 325i, but the VIN breakdown lists it as a 325e. In either case, the M20 has been yanked and replaced by a 5.0 from a Mustang, along the original 5-speed manual being swapped for a Tremec T5. The 5.0s were rated at 225 horsepower for most of their lives, though popular wisdom is that Ford likely ran that number a bit high based upon the Mustang's performance, and the 205 rating of the later cars seems more likely. However, the big number was the rumbling torque at a not-unsubstantial 300 lb.ft. Still, this seems like an awfully large amount of work for a roughly 20% increase in power with 50% more displacement, and it's come at the sacrifice of both heat and air conditioning. The swap also doesn't look particularly clean under the hood, with rattle-can attack in full mode and wires resembling a rat's nest. As a positive though, outside and in it looks clean and unassuming but will certainly draw a crowd with its soundtrack. Seriously, outside of the badge, the lowered ride height and blacked-out upper tails, what's to tell you anything is amiss? But the big news is the no reserve auction, currently sitting at only $3,000 at time of writing.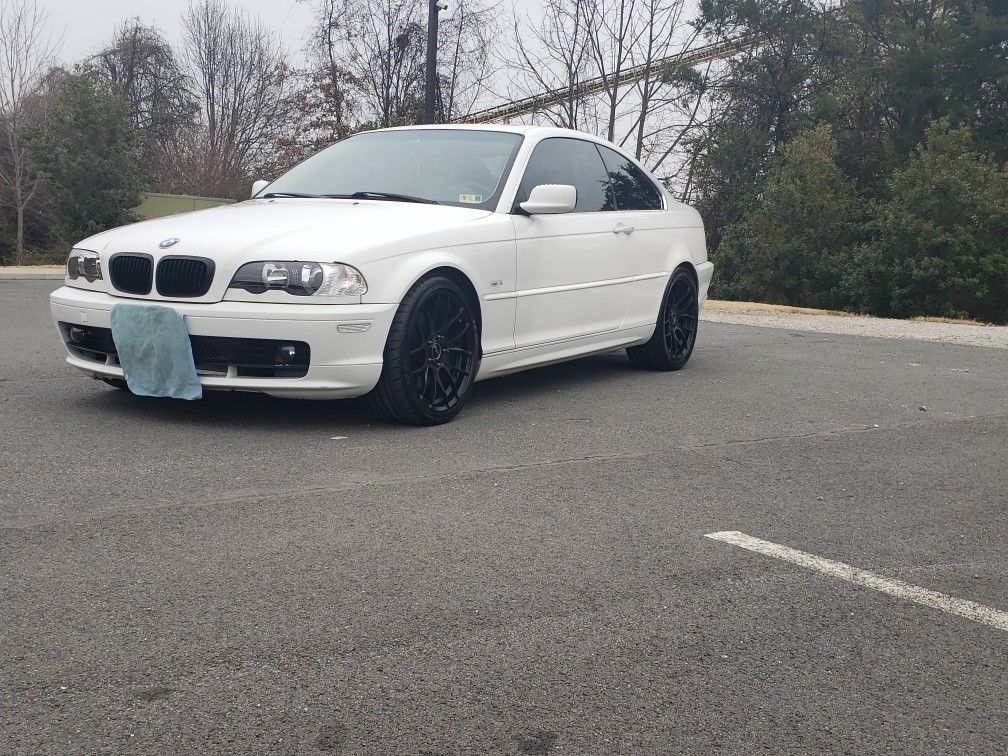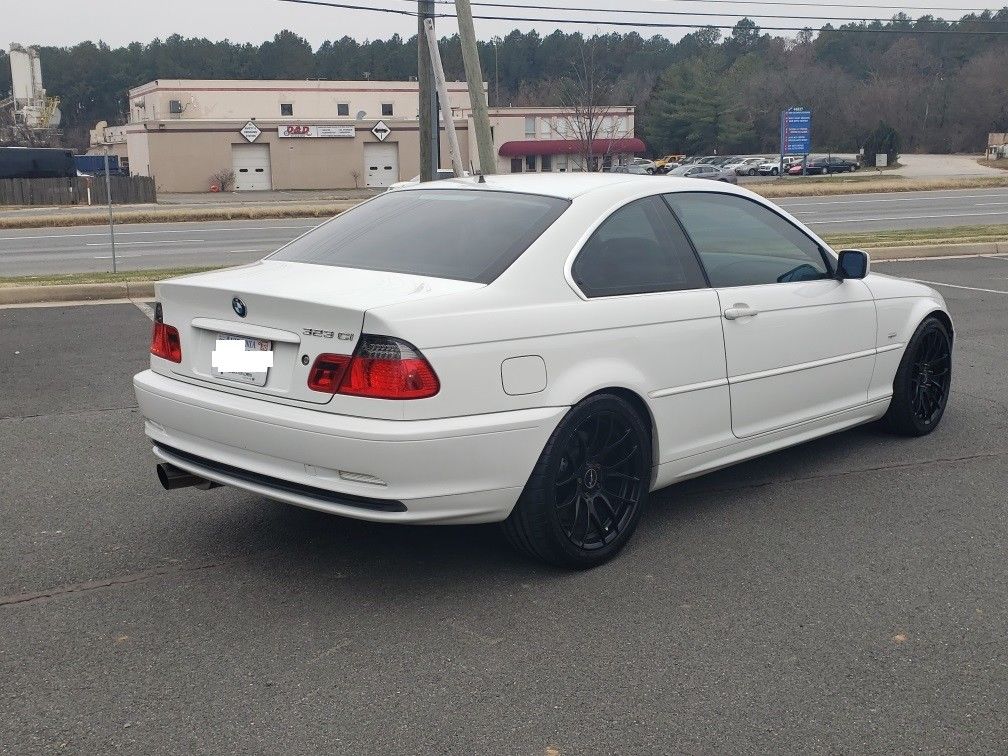 Year: 2000
Model: 323i 5.7
VIN: WBABM3346YJN86185
Engine: 5.7 liter V8
Transmission: 6-speed manual
Mileage: 126,000 mi (chassis)
Price: $25,000 Buy It Now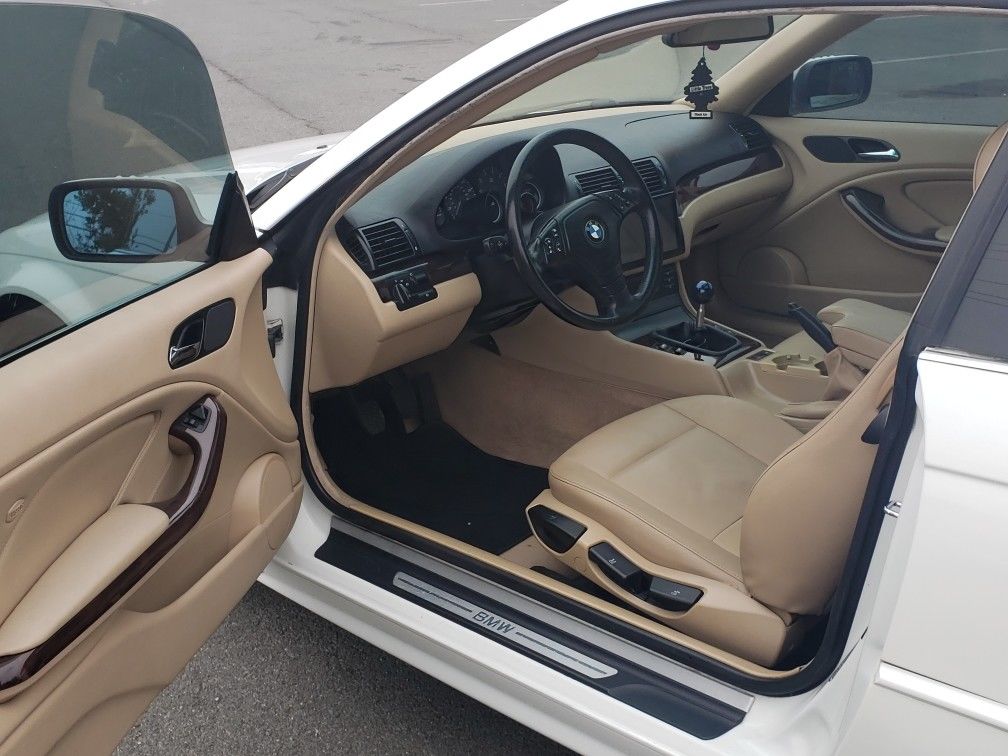 2000 BMW E46 LS1 Swap with manual T56 transmission. The donor car was a 2002 Firebird Trans am ws6.

2000 BMW 323CI E46
LS1 5.7L V8
Engine work performed By Jeff @ Performance Specialists – Glen Burnie, MD
Fast 102 Intake manifold
(new seals, Gaskets, filters,Water pump, balancer, belts, fluids )
T56 Transmission
Built by Committed Services Brand
(new seals, Gaskets, fluids)
Competition Stage 3 Clutch and fly wheel
Custom Dyno Tune by Performance Specialist
Custom Magnaflow exhaust with Magnaflow Hi flow Cats
Long tube Headers
Custom Intake
Tweaked Performance wiring Harness
Derale Hi Output Fans
CSF High Performance Radiator
M3 Complete Rear
Insane shaft 500 HP rated Axles
Custom X brace (sub frame Reinforcement)
HSD Coil Overs
New Michelin Pilot Super sport Tires
Rear Brakes upgrade – BMW M3
Front brakes upgrade – BMW 330
New Pads, Rotors, Fluid
And much much more …….
All receipts are available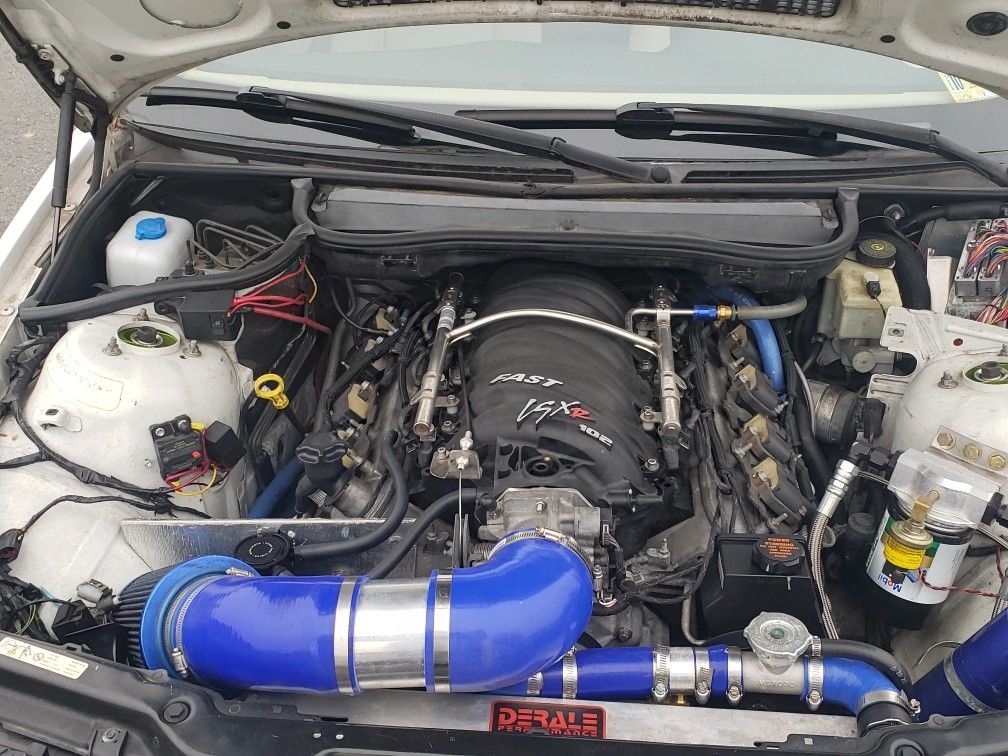 Skipping a generation, we're also moving up the power scale substantially. This Alpine White 2000 323i originally had a 2.5 M52TU rated at 170 horsepower and linked to an automatic transmission. In its place is now a 5.7 LS1 from a W56 Firebird and mated to a T56 6-speed manual – generally considered one of the best bargain performance combinations out there. The reason why is simple – a 6,200 RPM screaming V8 cranking out 325 horsepower even in its most tame form and 350 lb.ft of torque should be plenty to scare any M3 owner at a stop light (this coming from a M3 owner). Again, execution is very clean here – outside of the black wheels, lowered ride height and light swaps, this car looks just looks like an unusually clean early E46. Like the E30, the interior is sport-less but looks very clean and tidy, and general presentation here is a few steps above the Mustang-powered car. However, price is also many notches above – while the performance may match or exceed a M3, so too does the price. Again you're certain to draw a crowd with your ability to annihilate the rear tires at throttle dip-in, but I think most would probably opt for a factory-built M3 at this price point.
Which is the winner? Execution and performance most definitely nod towards the more potent and professionally upgraded E46, but on sheer price per pound-foot, this one has to go to the E30.
-Carter