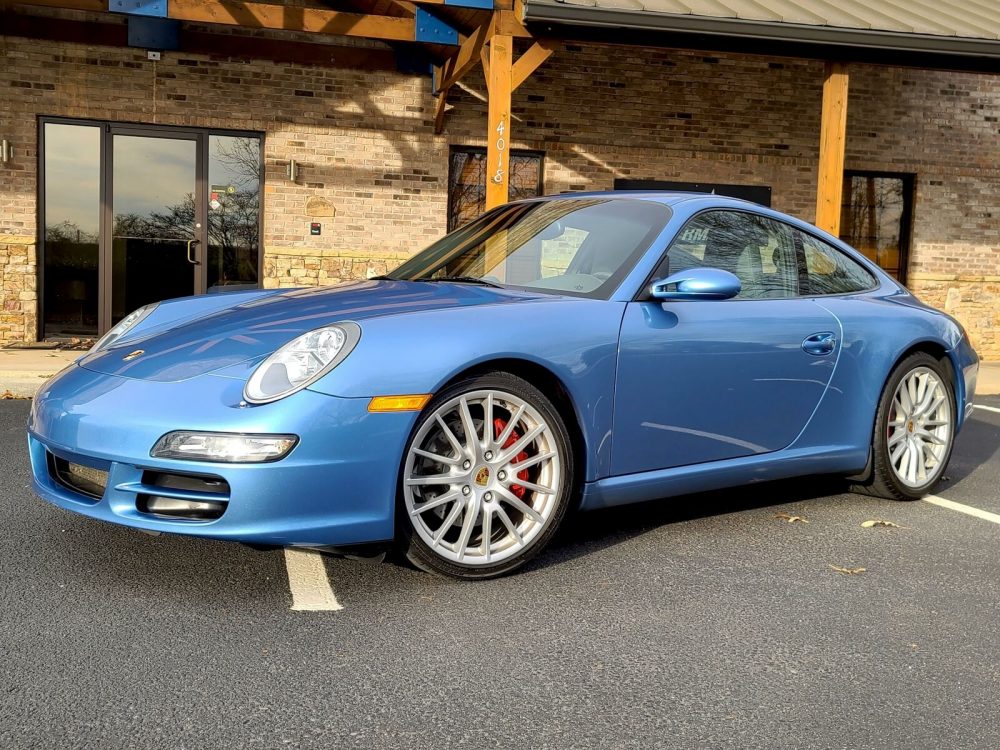 One of the more interesting special editions to come out of Porsche in the last 20 years was the 2006 911 Carrera S Club Coupe. As a thank you to PCA members, or maybe a way to milk some more money (probably both), Porsche produced 50 Club Coupes only available to PCA members though a random drawing of everyone who put their name in the hat. If they were chosen, of course they still had to pay $105,000 for a Carrera S painted in exclusive Azzurro California and with a bunch of options. For comparison, a 2007 911 Turbo was around a $120,000 at the time, so this was not a cheap C2S. Seems like a bad deal, right? Well, not if you held on to it for all these years.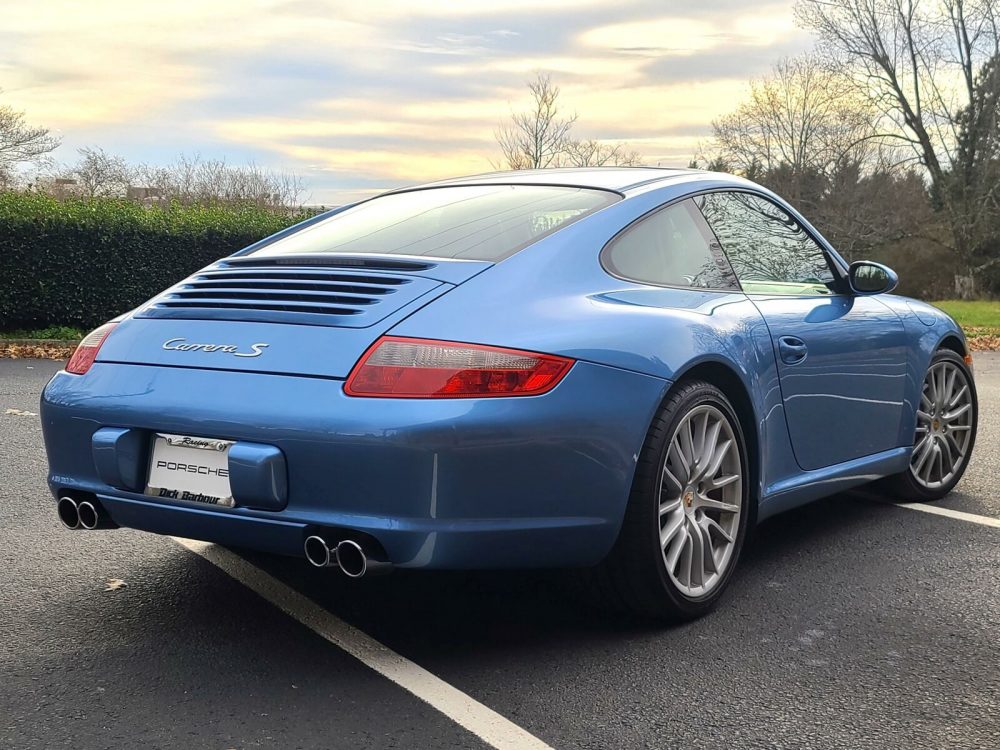 Year: 2006
Model: 911 Carrera S Club Coupe
VIN: WP0AB29958S732040
Engine: 3.8 liter flat-6
Transmission: 6-speed manual
Mileage: 56,696
Location: Oakwood, Georgia
Price: $79,500 Buy It Now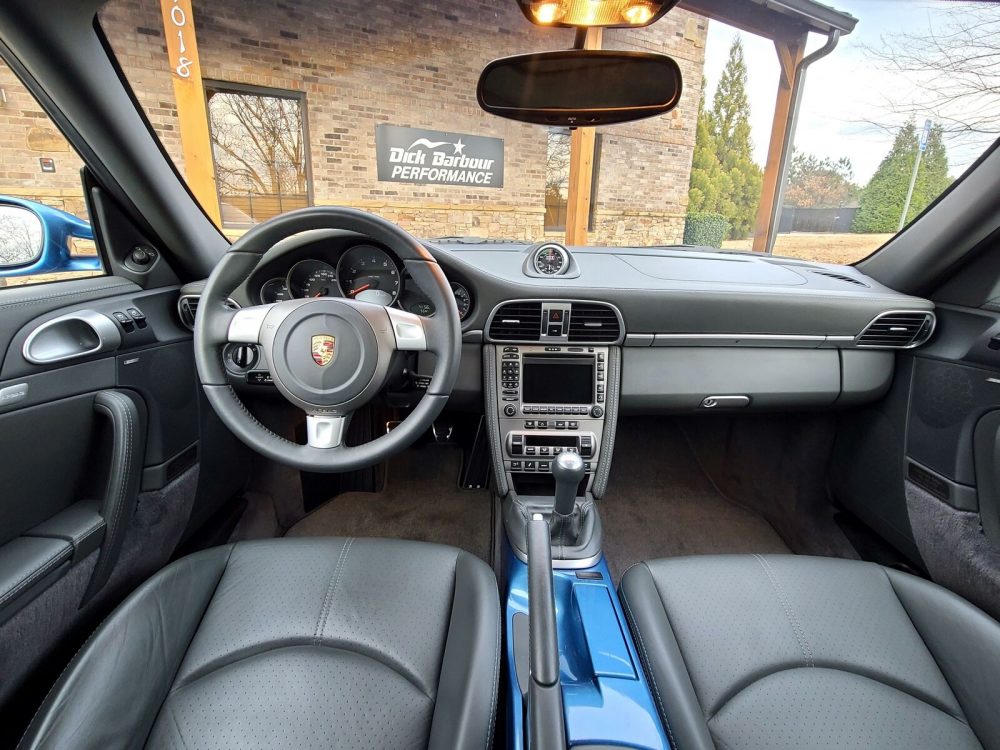 2006 Porsche 911 Club S Coupe. Number 20 of 50!!! Vin WP0AB29926S745020. 56,696 Miles. 6-Speed Manual Transmission. Azurro California (All original paint!) Stone Grey Full Leather Interior. Clean Carfax. Clean Title. MSRP $104,851. Books, Manuals, Window Sticker, Promotional Material, Service Records, 2-Keys, and Car Cover. In recognition of the 50th anniversary of the Porsche Club of America (PCA), Porsche crafted an exclusive 911 Carrera S Club Coupe for its members. The limited-edition model features a distinctive exterior color and unique interior styling, along with a number of commemorative touches and a more powerful and higher performing engine. Limited to an exclusive production run of just 50 cars initially made available to eligible PCA members, the Club Coupe was unveiled at PCA's 50th annual Porsche Parade in Hershey, Pennsylvania. The Club Coupe's most distinguishing feature is the exclusive Azurro California finish. This paint scheme is a modern interpretation of azure blue, made popular on the 356 sports cars from when the PCA was founded 50 years ago. The rear portion of the standard center console is also painted to match. In addition to sport seats, the 911 Club Coupe's standard interior features include black instrument dials and a sport steering wheel and gear shifter. Stainless steel doorsills incorporate the 911 Club Coupe logo, and each car bears a badge on the drivers' side door trim indicating its individual serial number, this example being number 20 of 50 such models built. The interior also features the Sport Chrono Package Plus, which enhances vehicle performance through a system that simultaneously alters elements of chassis, engine, and transmission. In addition to the ability to take performance to new heights, the Sport Chrono Package equips the vehicle with performance display, digital and analog stopwatches, and the Sport Plus button. The Club Coupe is the first in the current generation of Porsche 911 sports cars to be equipped with the desirable X51 Power Kit. This option increases output of the 3.8-liter, flat-six cylinder Carrera S engine from 355 to 381 hp and peak torque from 295 to 306 ft. lbs., making it the most powerful non-turbocharged engine offered in a production 911 for North America at its time of release. Distinguished by its carbon fiber air cleaner housing, the X51 Power Kit boosts performance through a series of engine enhancements, including a larger throttle body, optimized intake airflow, cylinder heads and exhaust manifold modifications, changes in the control unit, and the inclusion of a sport exhaust system. The result produces a 0-60 mph time of 4.4 seconds and a top speed of an impressive 186 mph. The 911 Club Coupe is equipped with 19-in. wheels and tires, Porsche Stability Management (PSM), and Porsche Active Suspension Management (PASM) for optimal handling. The Sport Chrono Package Plus system is also featured as standard equipment. This particular 911 is a complete car, both cosmetically and mechanically. The emanating Azurro California paint is all original, verified by paint meter readings. With the exception of a few tiny chips on the hood, the overall condition of the exterior is absolutely immaculate! The Stone Grey full leather interior is equally as nice, with everything in pristine condition. All electronics and gauges are in perfect working order. Mechanically, this car is absolutely flawless! A compression check was performed 1,076 miles ago, showing 229-231 psi in each cylinder. There is an incredible stack of service receipts, completely documenting the mileage from day one until the 55,621 mark. The maintenance is also very nicely documented via the Carfax Report. The first production model of this vehicle (serial no. 01/50) was returned to the Porsche Museum in Germany, and one lucky PCA member won the 15th model in a sweepstakes drawing. The remaining 48 models were offered to randomly chosen PCA members who applied to purchase this extremely rare commemorative Porsche. Because of this car's rareness and notoriety, it will really stand out at Porsche Club events, Cars and Coffee and in general, everywhere! The upside investment potential is incredible, making it a car you can drive and enjoy! Collector car financing available at competitive rates. Vehicle Disclaimer: We make every effort to provide you the most accurate, up-to-the-minute information on all of our vehicles in our inventory. However, please do verify with us before purchasing that all the information is correct and up to date. For Ebay users: All questions and negotiations need to take place before the purchase. If you wish to purchase the vehicle via clicking the "Buy Now" button, make sure that you are ready to pay for the car the same day for the price advertised. If that is not the case, the car will be reposted right away. It is the buyer's responsibility to examine all the photos and ask questions in regards to the condition of the car. Due to the age of the vehicle, the car is sold as is, without warranty.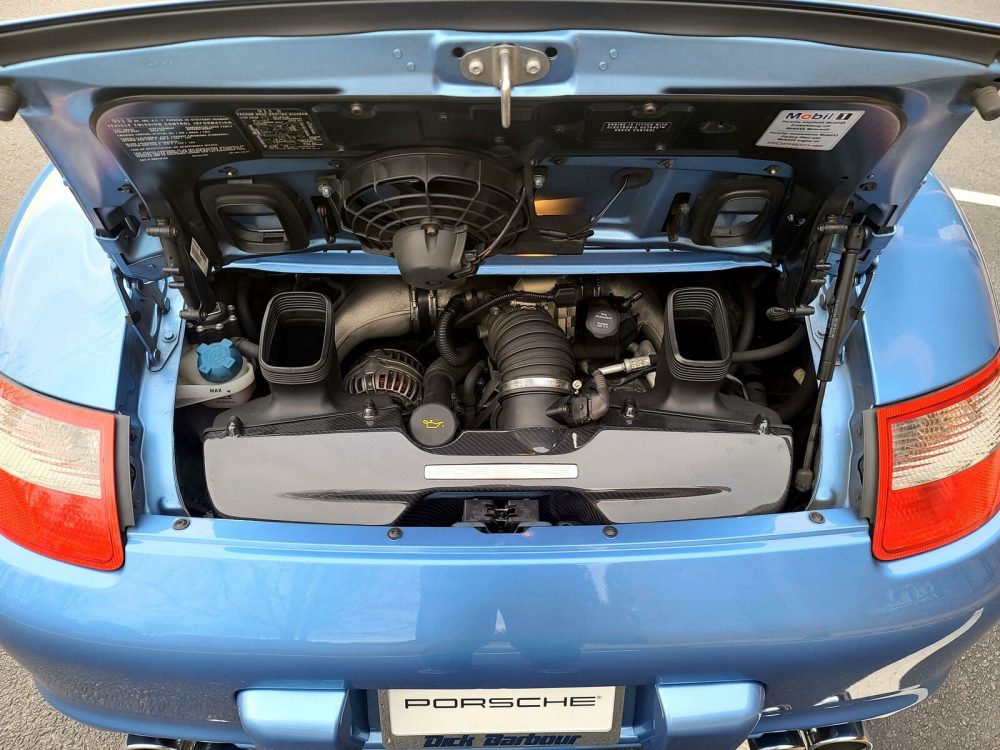 This example is #20 of the 50 produced and managed to amass an impressive 56,000 miles considering its rarity. The car sold back in December 2018 for $72,000, which was probably right on the money. Today, $79,500. Interesting.
But what I really want to look at are these Club Coupes vs. the 997 Turbo. Even with the Turbo's excellent performance numbers when it launched in 2007, they have dropped from the mid-100s down in the $50,000-$70,000 for a Tiptronic car, and about $10,000 more for a manual car depending on mileage. Doing the quick math here, the Club Coupe held its value better despite being the lesser car on paper. I know it isn't all about numbers, but this is more of a reflection on how Porsche can make markets just by offering a unique color and a special name. Is 50 cars a market? Probably not, but there are way more than 50 people out there who would like to have one of these. I think a few hundred would probably be the limit before it starts becoming a decreasing scale, but interesting to see. I'm sure 2026 will bring us another anniversary edition.
– Andrew