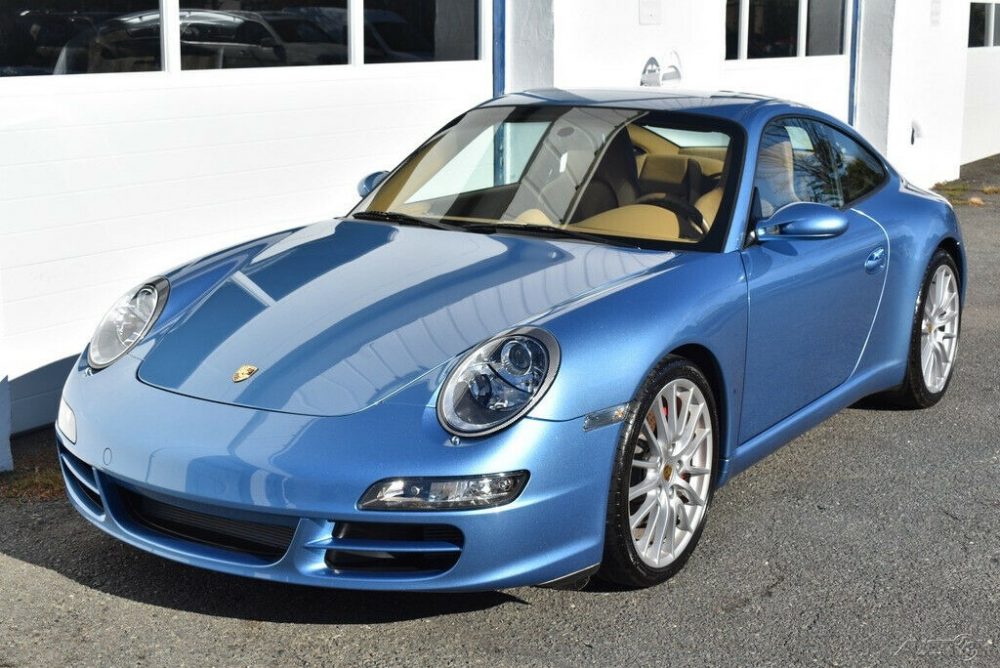 In a modern manufacturing world where everything is calculated down to the penny and scaling is everything, it is a wonder we as consumers of cars actually were presented with some really low-volume examples. I'm not talking a few thousand or a few hundred, I'm talking just 50. Yes, somehow someone at Porsche convinced the production planners to make 50 identical cars, all in the same special color and specs, and just for the US market as well. You can go back and read about the 997 Club Coupe the last time I looked at one, but today I wanted to check out this example with just 6,200 miles on the odometer. I was really excited for this one, then I saw something that didn't make sense to me. Let me explain.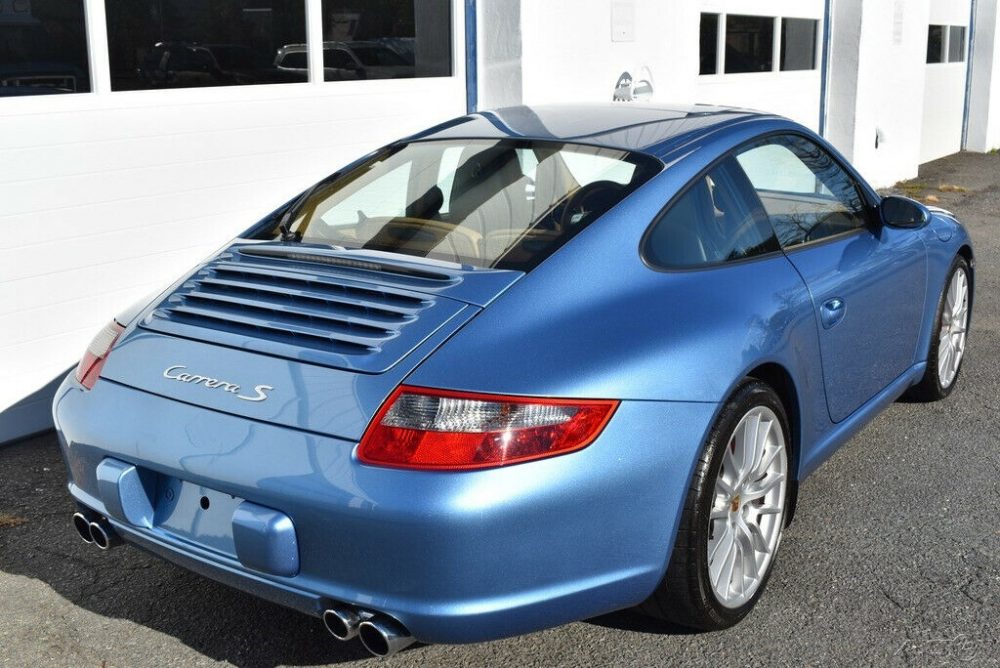 Year: 2006
Model: 911 Carrera S Club Coupe
VIN: WP0AB29956S745044
Engine: 3.8 liter flat-6
Transmission: 6-speed manual
Mileage: 6,144
Location: Hightstown, New Jersey
Price: $76,900 Buy It Now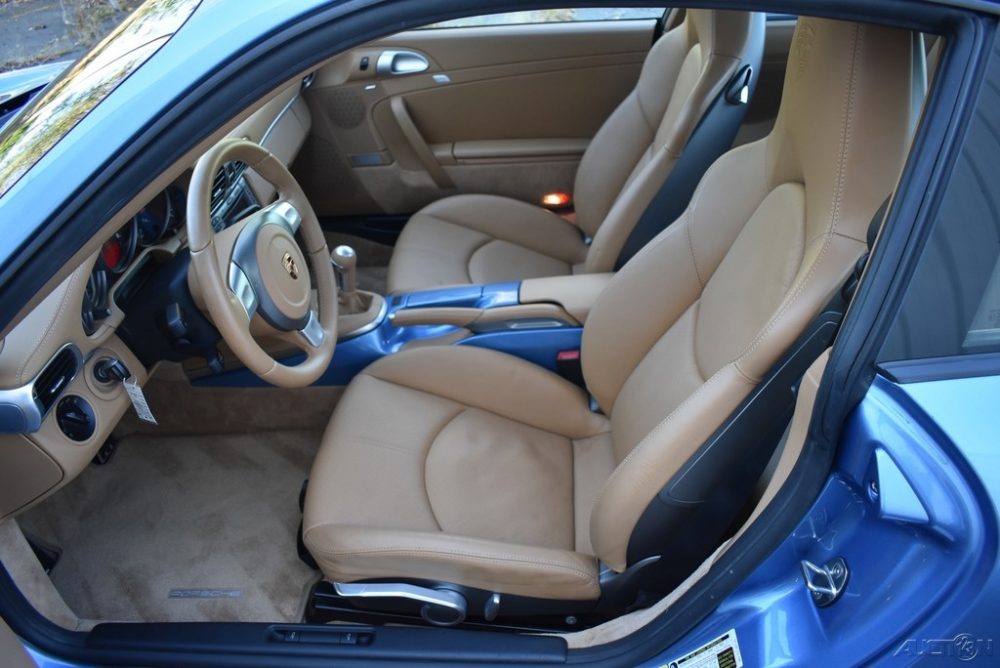 CLUB COUPE–6,144 MILES–NO. 44 OF 50–AZURRO CALIFORNIA

1 Owner — Porsche serviced — Accident Free Car

You are looking at a very rare 2006 Porsche 911 Carrera S Club Coupe. It has great spec and comes with the 6 Speed manual Transmission, Club Coupe Specification, PCA Azzuro California paint to sample, Sport Chrono Package Plus, Sport Seats with Sand Beige Full Leather Interior, Heated Front Leather Seats, PCM for Bluetooth, BOSE Audio, Moonroof, Climate Control, Bluetooth, Xenon Headlights, 19″ Sport Design Wheels, X51 Carrera Power Kit, XCZ Sport Shifter and much more…

You can see in the 50+ photos we have provided that this Carrera is in excellent collector condition. The simplest way to describe this 911 is as close to new as a used Porsche can be. Its almost flawless.

What you can't see in the photos is that this Porsche was purchased by us from an insurance company as water damage. It was damaged inside the owners garage during Ida. The water level appears to have been at or just above the seat cushions. The interior has been stripped, all electronics inspected and treated. *There are very few electric parts on the floor of this 911. The seats and carpets are original, they were cleaned meticulously and dried. There was no water in the drive train of this 911 and all drive train fluids were inspected. Everything in this car works perfectly. The drive is solid as you would expect from a Porsche in as new condition.
This is a salvage history car that is an absolute gem of a collector car. It is discounted due to it's history but will still appreciate due to it's rarity and condition.
*We have the before repair photos and the during repair photos and will share them with all serious parties.

It is a terrific looking coupe with excellent power. The 997.1 S Club Coupe is a very rare and desirable 911. They are literally appreciating day by day. This one offers a very affordable entry point in to rarefied 911 ownership with a unique numbered car. Don't miss out on this unique 997 Club Coupe.

This 911 comes with a Salvage Title. We can obtain a rebuilt title for your convenience.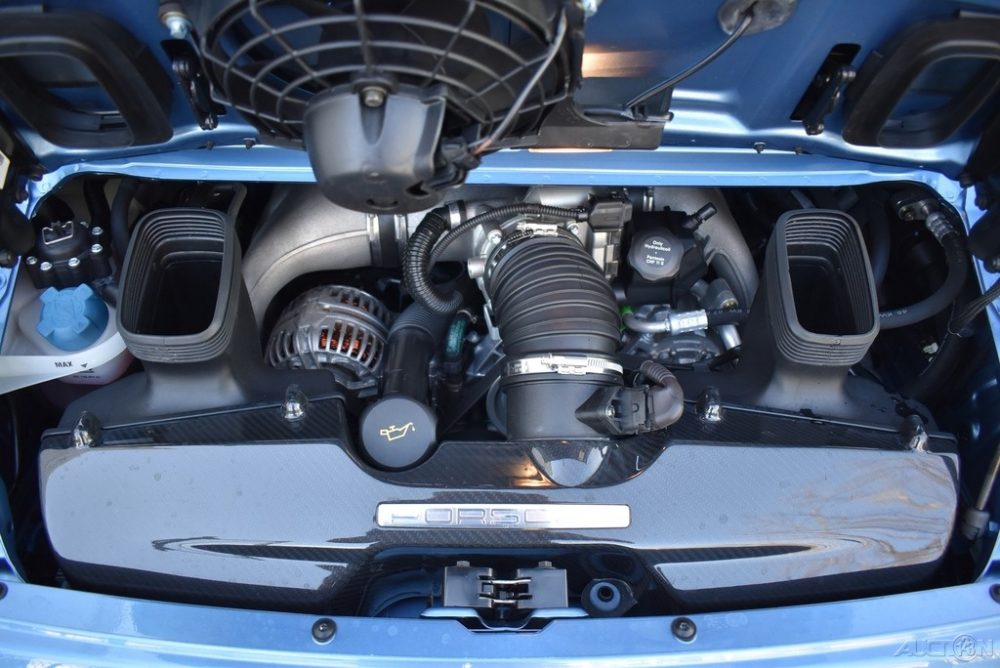 When I first glanced at this mileage and then saw the price of just $77,000, I thought this was a really good deal. However, it took me a little bit to see in the ad that this car is forever salvaged. A little investigative work showed this wasn't in an accident, but rather took a bath with the waterline about a foot up the door. It also looked like it was wet for a long time as there was fuzzy mold growing all over the seats and interior panels. Not ideal. A real shame considering that there were only 50 of these, and now one is forever tarnished due to flood waters.
The car sold at a salvage auction for $43,000 and is now offered at that $77,000, which is a heck of a profit if no major mechanical damage was done. However, I just don't trust modern cars in flood water unless you literally tear the car down to the bare shell and replaced all the harnesses, as water always finds its way into things you can't see. It is way too much of a risk long term for me and probably the majority of people, so sadly a very quick pass on this one for me.
– Andrew