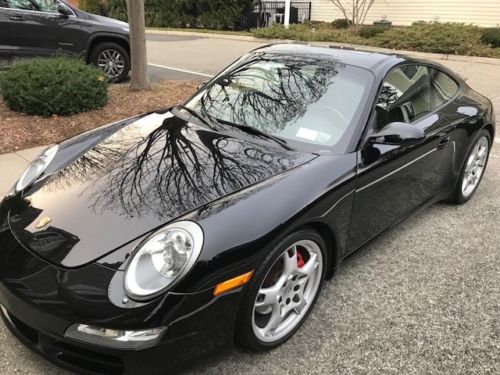 I kind of stumbled into this car by accident. And I like it so I guess it's a happy accident! This is a 2006 Porsche 911 Carrera S Coupe. It's done around 61K miles and has a 6-speed manual transmission to deliver its 355 horses to the rear wheels. I don't know quite how I ended up on its page. I certainly hadn't set out to look for an early 997. But there I was and here we are.
I have been taking a look at more examples of the 996 lately because they do come in at pretty nice value. I've also grown to like the design more on some of the models. It's all sort of a compromise though as I try to find examples that make the best of the model's design flaws. When we step up to the 997 those issues mostly fall away. Many viewed the 997 as a return to where it appeared the 911 was headed following the 993. The 996's divergences were smoothed over or replaced. In general, the 997 design has been better loved and we've seen its basic ethos carried on through the 991.
All of this is to say that if you can afford a little bit more car, then you can still do well for performance value with an early 997. And that's why I stuck with this 911 after I stumbled into it. I wouldn't say there's anything particularly special about it. It looks like a nice, honest, 911 and at a pretty good price. There's nothing wrong with that.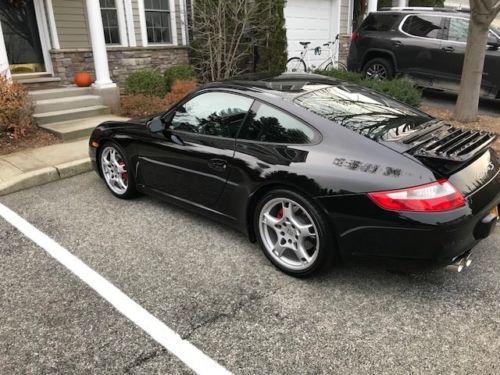 Year: 2006
Model: 911 Carrera S
Engine: 3.8 liter flat-6
Transmission: 6-speed manual
Mileage: 61,000 mi
Price: $38,500 Buy It Now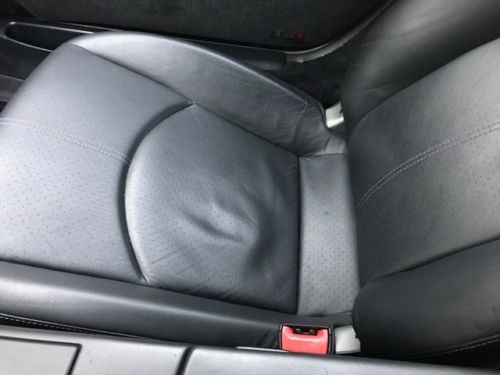 Well maintained 2006 Porsche Carrera S model. Powered by the high performance 3.8L 355 hp water cooled engine. Bi-xenon headlamps, auto a/c and heat system. 19 inch alloy wheels, power seats, windows, locks and sunroof. Manual 6 speed trans, 4 piston red calipers w/drilled vented rotors. Vehicle is very clean with some 'normal wear' stone chips on lower front bumper. Runs very strong, no issues, relatively new tires, all original except for exhaust tips.Just had a major service. New brakes, water pump, thermostat and rear tires. Ice cold A/C. This car is a real looker and very fast! All original manuals and window sticker.

Vehicle has the Bose stereo option.

Weather tech floor mats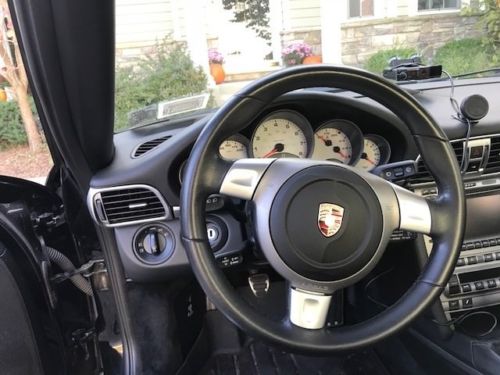 Presentation, presentation, presentation. Looking back it appears this 911 has been for sale for a few months and while I can't say for fact that it isn't selling because of how it's presented, I don't think it's being done any favors either. Here the issue is more with what we cannot see rather than what we do see. The car looks good. The black paint shows well; it has the kind of depth to it that only a black exterior can have and there don't appear to be any major issues. But those pictures are pretty small and with too little variety. I don't suspect we'll suddenly discover something egregious, but for a 911 that looks pretty good it could be shown off better. The interior pictures are a hodgepodge of random close up shots that tell us very little. Again, nothing we see is suggestive of significant issues, but we don't see enough to figure much out.
I do like this 911 a lot, I just wish we could see more of it and have a better sense of its quality. But it strikes me as priced pretty well, especially for what you're getting from a performance standpoint. Given that the price likely will need to come down a little more I suspect this should end up a pretty nice performance bargain.
-Rob