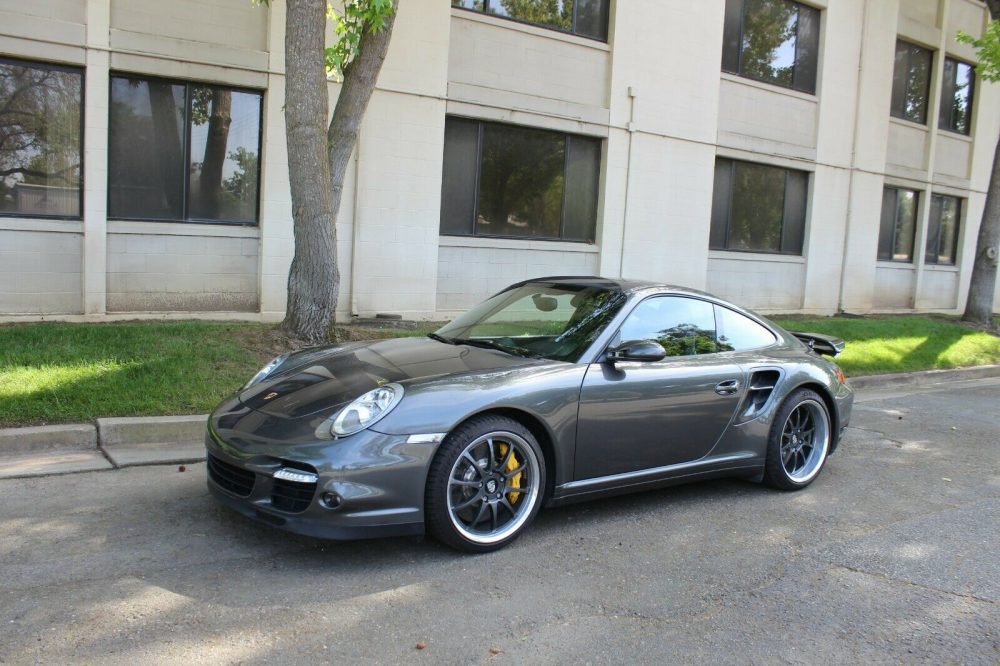 I'm a big "value for money" guy. I guess that also means I'm cheap, but who cares how you define it. You'll never find me paying full price for something or heaven forbid even a premium if I can find a better deal elsewhere. Sometimes this works out swimmingly, sometimes it goes up in flames. That comes with the territory. Today's car, a 2007 Porsche 911 Turbo up for sale in California, is in my eyes a great value for money car. Why is it? Outside of just existing as a borderline everyday super car that you can drive in total relaxation and comfort, some 10-12 years later, prices are about half of MSRP. However, this car is much cheaper than that. There is not one, but two big reasons for that. Let me explain.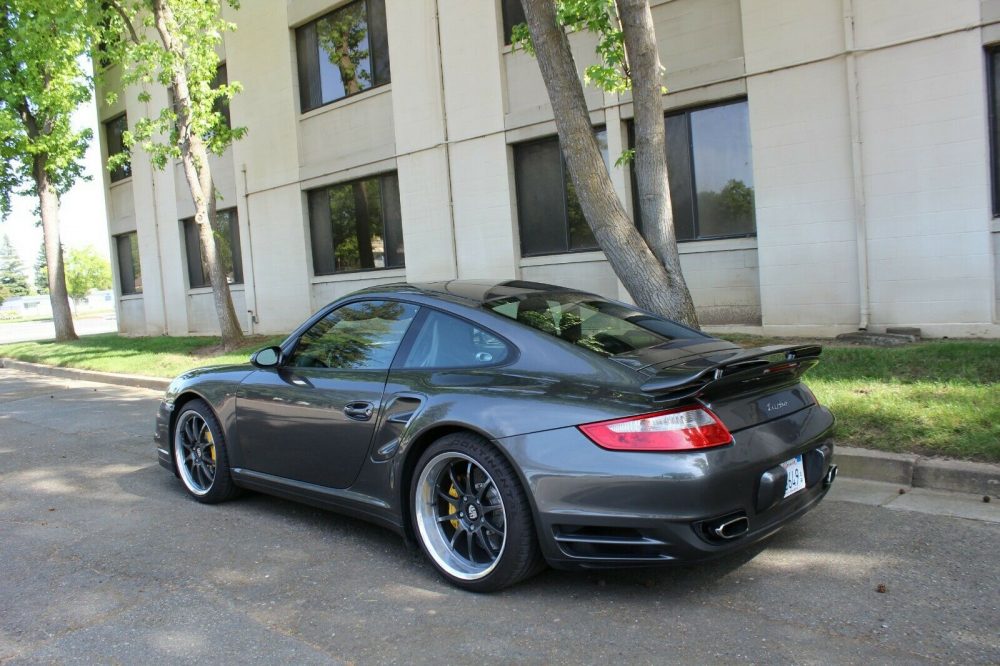 Year: 2007
Model: 911 Turbo
VIN: WP0AD29937S783593
Engine: 3.6 liter twin-turbocharged flat-6
Transmission: 5-speed automatic
Mileage: 48,184 mi
Price: $43,500 Buy It Now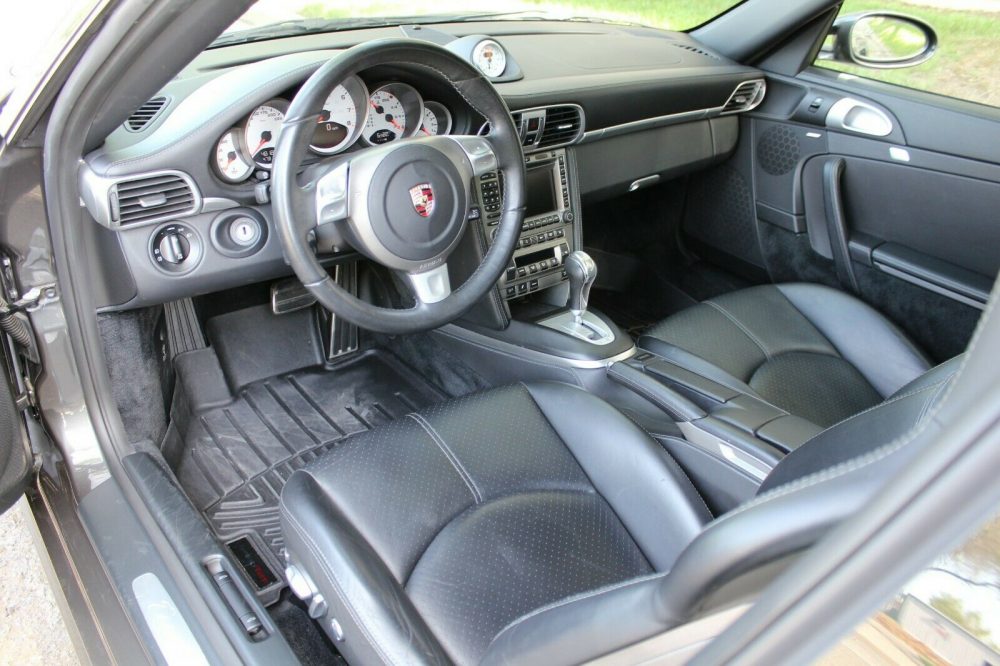 We are selling our 2007 Porsche 911 Turbo Coupe, car has only 48,184 miles. This car is in great running condition. We purchased this vehicle from insurance company and with this damage that resulted in a rebuilt/salvage title. The bumper was removed to inspect for further damages and there were no damages except to the rear bumper, third brake light, deck lid, front bumper and scratches on rear window. There is also a scratch on the hood, the hood does have the clear bra wrap on it as well as most of the front end. This Turbo has many great options such as PCCB Brakes, Full Leather, Chrono and etc… Please take a look at many detailed photos listed which can tell you much more about the car (last few photos are the cosmetic damages). If interested please call 916-813-3580 All California Buyer must pay 8.50% sales tax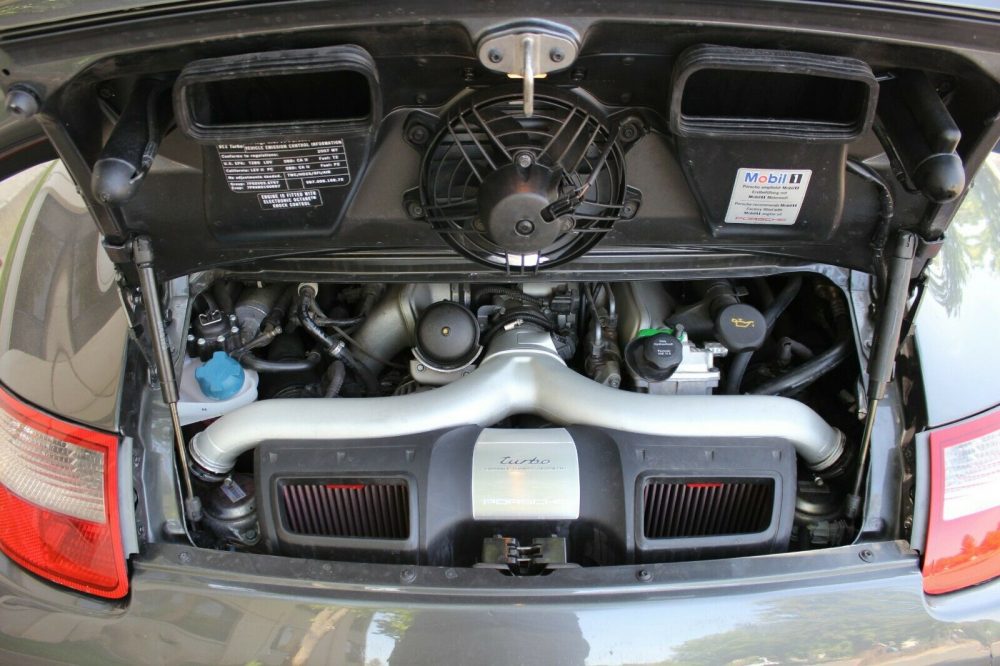 First up, this car is Tiptronic. Not PDK, but good old fashion 5-speed automatic slushbox. Surprisingly, Porsche made a lot more of these Turbos in Tiptronic because lots of people did buy these to drive everyday and use as a commuter car. What happens when you drive everyday? You sit in traffic, of course. I'm sure the combination of that and these cars are so fast that you are ready to shift into the next gear before you even realize it had a lot to do with it. So while disappointing, not the end of the world. The second part of why this car is so inexpensive is it carries a big bad scary salvage title. The photos the seller took of the car looks like it was purely cosmetic damage from the rear, but if it was just a bumper, deck lid, and a tail light, not sure how this car was totaled out. Surely this fate was better than to be split in half by a telephone pole, but still salvage none the less.
How much of a discount for these two big negatives? This car with 48,000 miles is only $43,500. Compare that to the other 997 Turbos out there right now with asking prices of $74,000, $80,000, $83,000 and so on. I'm surprised how well these cars are holding their value compared to 996 Turbos that have seemed to bottom out at $35,000-40,000 for a decent driver. So would I buy this car? I mean, this a good deal. If you were to daily drive it and didn't care about miles, this could work for you. You save a bunch on the buy and probably won't get killed on the sell, so I'm not seeing a ton of downside with this one. Well, maybe the wheels.
– Andrew