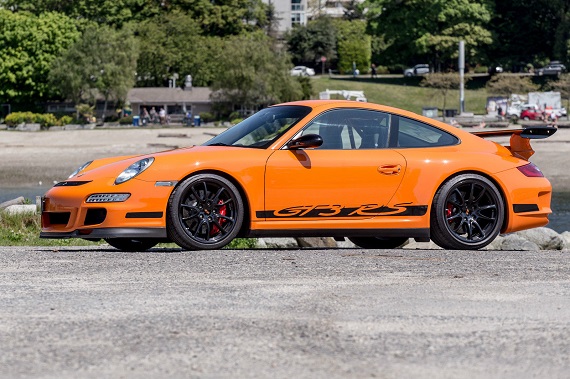 I am contractually obligated to feature this car. Like anyone I have my personal favorites and while it is always difficult to narrow that list to a single vehicle, when taking in all considerations this is the car. I featured a couple different variations of the orange GT3 RS color scheme a few weeks back, though on those Orange served as the accent color rather than the primary color. Paul also recently featured one of his favorites, a Porsche Green GT3 RS with an extremely high price tag. So here is mine: an Orange over Black 2008 Porsche 911 GT3 RS. I have the model car and it has many times served as my desktop wallpaper, which I suppose is the modern day version of the bedroom poster. It's brazen, it's fast, it was, at its time, the ultimate version of a road-going naturally-aspirated 911 available to buy. There have been many words spilled regarding Porsche's choice to do away with the full manual transmission for the 991 GT3 RS, but suffice it to say from my perspective it may be a long while before this car is replaced as my favorite.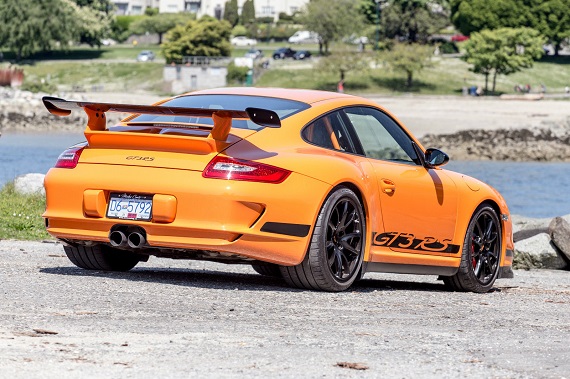 Year: 2008
Model: 911 GT3 RS
Engine: 3.6 liter flat-6
Transmission: 6-speed manual
Mileage: 14,726 mi
Price: Reserve Auction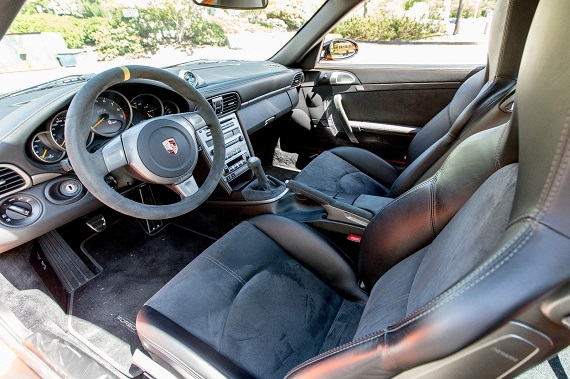 2008 Porsche GT3 RS
6 speed manual
Canadian Spec Vehicle
23700 km or 14726 Miles
AC
Factory Rear Roll cage in exterior colour
Sport Chrono Package
Deviated stitching in body colour on dash and doors
No Accidents or Paintwork
997.2 led rear tail lights and front led front turn signals
RSS exhaust
RSS motor mounts
Never Tracked !!
No Over Revs !!

Absolutely perfect car that needs nothing, and ready to be enjoyed by the next lucky owner.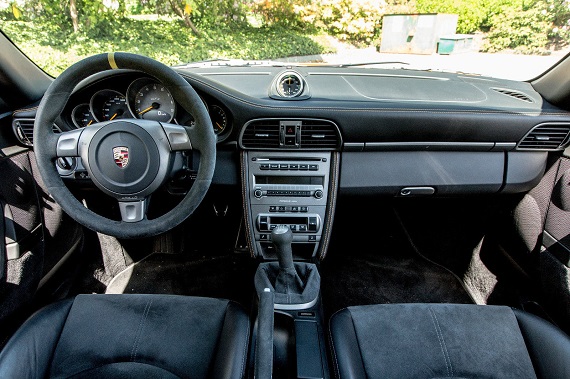 Judging by the prices of the other orange examples I featured this one is probably priced too high, a point hammered home by the lack of any bidding, but it does look in very good shape. In the near term, the truly high value examples likely will come from the later GT3 RS 3.8 and, especially, the GT3 RS 4.0. That should leave the earlier 3.6 liter models as a nice value, so long as we keep in mind the relative nature of that term. Any GT3 RS in good shape almost surely will exceed six figures. Still, it's fantastic performance even at that price and truly one of the great cars to grace our roads. If you have the means, I highly recommend picking one up.
-Rob