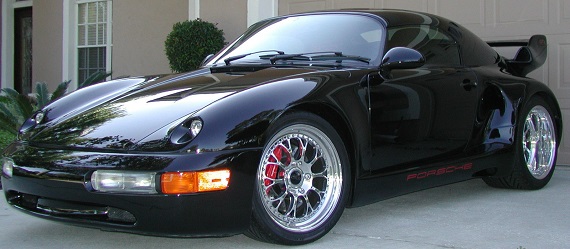 I'm going to segue for just a moment to a pop culture phenomena – Keeping Up With The Kardashians. You see, you can sit around all you'd like and say that it's horrible television – or indeed, that television in and of itself is horrible. You can say it's exploitation or reverse exploitation. You can say that Kris and Caitruce are atrocious parents. Yet, one thing is for certain; there is money associated with the name and the program, and people apparently really want to watch and partake in them. They want to smell and look like the Kardashians, they want to know about their love and sex lives, they want to see fat Rob going out in public. In short, people want to see the train wreck in progress, and the Kardashians are brilliantly cashing in all the way. Like it or not, Kim Kardashian has repeatedly been the highest paid reality star in the world and makes not just millions, but tens of millions of dollars for her exploits. Clearly, they're doing something right – or so horribly wrong, people can't help but bear witness.
Enter Strosek. Strosek has a reputation. That reputation is for creating…well, monstrosities out of seemingly innocent and well meaning Porsches. And yet, they're not alone. There is Rinspeed, who similarly custom-destroy cars on a regular basis. Then there were other crazy tuners, such as Konig, who tried to turn everything into a Ferrari Testarossa…badly. But Strosek had a unique talent for really creating horribly ugly versions of desirable cars. Yet, they must be doing something right – first off, people actually went to Strosek and bought the cars. Yes, I know that's amazing, but not only that – they paid Strosek a lot of money to build them. And here we are, talking about them over two decades on. They made an impact, and like a train derailing at high speed, we are helpless but to watch the carnage that ensues from the moment the paperwork is signed until something like this custom widebody Speedster emerges from their works: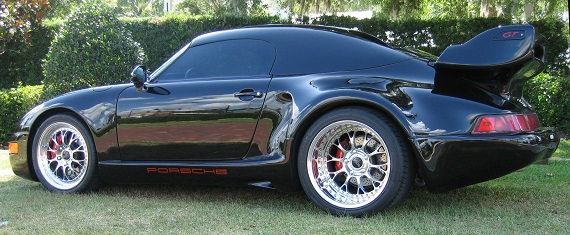 Year: 1994
Model: 911 Speedster Strosek Turbo S Widebody
Engine: 3.6 liter turbocharged flat-6
Transmission: 4-speed automatic
Mileage: 7,900 mi
Price: Reserve Auction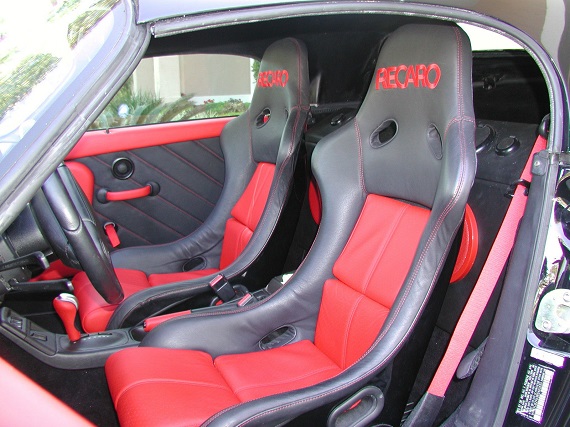 With less than 8,000 original miles, this 2 owner 1994 Porsche Speedster is among the rarest Porsche's available anywhere. It was purchased new in South Florida by famed Hawaiian artist Christian Riese Lassen who didn't want just another Speedster, he wanted something special, a Porsche that no one else had, so he commissioned South Florida custom Porsche builder Prototech to modify it into a one of a kind Strosek Turbo S Speedster. No expense was spared to build this masterpiece, including its stage III turbo charged motor producing over 500hp! Complete custom leather interior with matching red stitching on door panels, dash, Seats, and shifter knob, RUF design steering wheel and pedals. HID headlights, custom built speaker boxes wrapped in leather that fit perfectly behind the seats, and on the door panels to complement the Alpine sound system. The car is fitted with Kinesis 3 piece polishes wheels with Michelin Pilot Sport 335/35 ZR 18" rear and 265/35 ZR 18" front tires. The brakes have been upgraded to Porsche Turbo S "Big Reds" Calipers and cross drilled rotors. This is one of only 16 Tiptronic Speedsters ever made adding to its rarity. The current owner purchased the car in 2002 with only 5,800 miles on it, he has primarily used it for exotic car shows where it consistently "stole the show", and weekend pleasure driving. It has been meticulously maintained and in showroom condition. Because of the extraordinarily low mileage, and the rapid increase in demand and value for 1994 Speedsters, the new owner has the option to keep it as is, or return it to its original factory condition. This is the perfect addition to your collection, don't let it get away. Will consider a trade for high end exotics (Ferrari, Lamborghini, Austin Martin ect.) of equal value. Copy and paste this link into YouTube http://youtu.be/GcE6ep5YpD0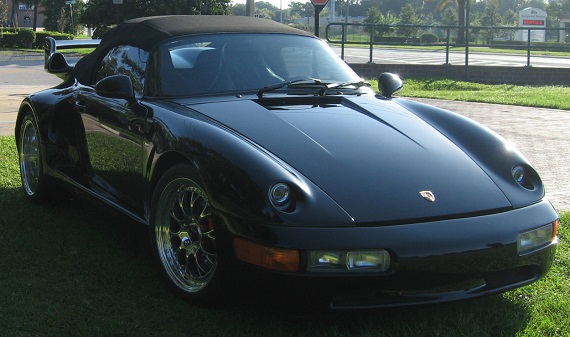 I'll be honest; I can identify that 911 Speedsters are a hot commodity, but I think most of them are pretty ugly. It's not that the regular 911 Cabriolet is a particularly attractive car, but there's something to me that's out of proportion with the Speedster. Now, let's kick that up a notch. This is one of the reported 16 Tiptronic 964 Speedsters made. Does that, somehow, make it more valuable? I guess because of the rarity? It certainly doesn't make it more appealing to me. Then we have the Strosek mods; okay, sure…expensive, but they seriously degrade the looks of the already unattractive Speedster. It looks both squinty, short and fat. Then there's the ridiculous wing that's attached, making it look a little too Fast and Furious. Inside is a even more ridiculous stereo and, if possible, the least attractive set of seats I may have ever seen in a Porsche. They manage to both look cheap and ugly, even though I know they're expensive and rare. It's as if the builders took seats from a video arcade Ridge Racer game and popped them on sliders. Then there are the chrome Kenesis wheels – they check lots of boxes. Expensive? Check. Super Wide? Check. Too showy? Check. Ugly? Yeah, I think so, but perhaps fitting considering the rest of the package. Then there's the supposed 500 horsepower turbocharged motor. What's left of the original Speedster you ask? Exactly. The VIN may remain, but all of the value in the very valuable Speedster – this one with only 7,900 miles – is gone as a collector. Instead we're left with an aberration, a monstrosity, a Phantom of the Quasimodo-Opera, a superstar that's undergone too much plastic surgery to be attractive. It's an automotive high-speed train-wreck in progress, one that you can't help but look away, yet you're still curious to see the end result.
This car should be called the Porsche 911 Kardashian Edition.
-Carter