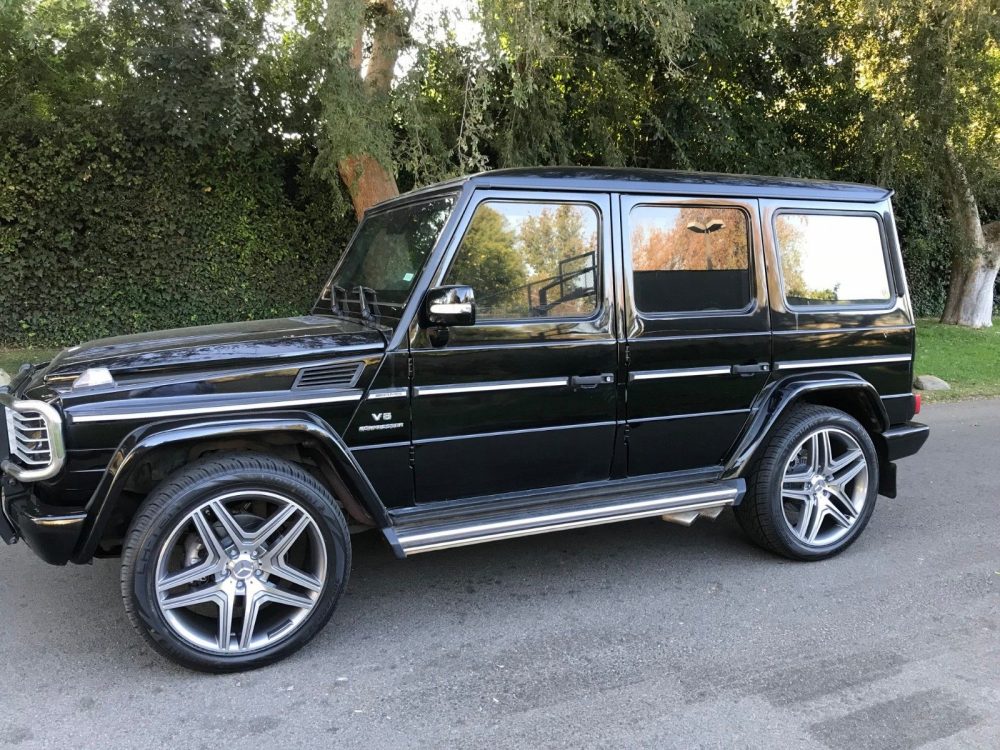 A number of weeks ago I looked at a heavily armored 1995 Mercedes-Benz S600 that was built for none other than the Sultan of Brunei. It was an 8,700 pound tank of a car that probably is on par with some tanks as to how much combat fire it can withstand. Today, I came across another literally bulletproof Mercedes that can handle everything just short of armor piecing rounds. This 2011 G55 AMG that is built to a B6 level of armoring is originally a vehicle from the Middle East and somehow is now in California. Just like the S600 you would think that this is just another standard G55 that is hopping around Los Angeles. Then you open the doors to see that clearly isn't the case.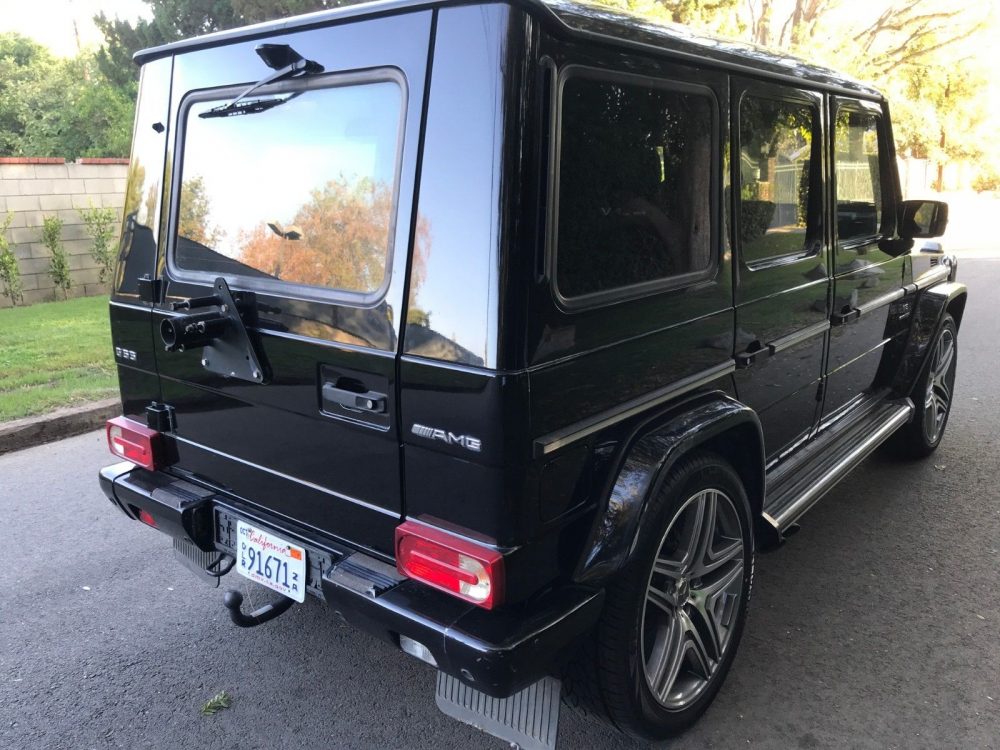 Year: 2011
Model: G55 AMG
VIN: WDCYC7AF8BX188731
Engine: 5.4 liter supercharged V8
Transmission: 5-speed automatic
Mileage: 7,100 mi
Price: $99,000 Buy It Now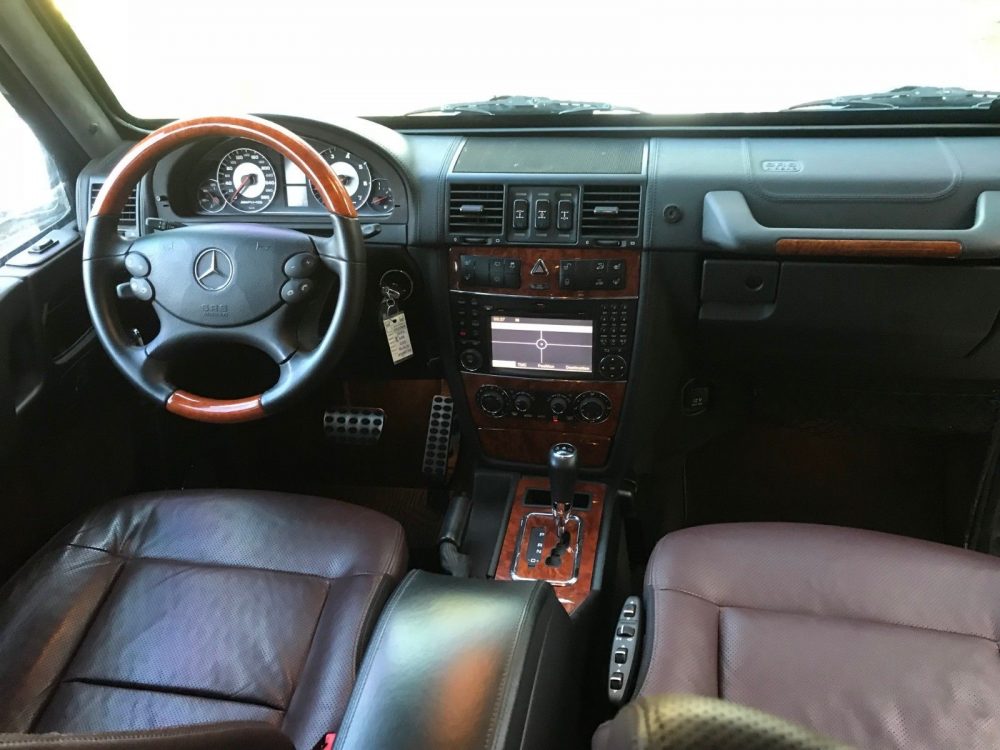 2011 Mercedes Benz G55 AMG Black
Vin: WDCYC7AF8BX188731
7,100 Original miles
B6 Armored Vehicle with steel under carriage.
The V8 AMG engine picks this vehicle up easily and drives smoothly
Not heavy, not lazy, no accidents.
Black Exterior with Red Nappa Leather
This is an actual Bullet and bomb proof G Class
(Armored & used in middle east before importing into the US by a private family).
Start, runs perfect and the transmission shifts smoothly. No mechanical problems.
Complete service recently done at Keyes Mercedes Benz of Van Nuys, CA.
New Brakes, new rotors, oil service, transmission oil service, new battery, all electrical system checked.
Cold AC, Backup Camera, G 63 wheels and tires. (not armored tires).
The Trunk is protected by steel armor, door pillar, all windows are armored.
Contact us for more information/inspection on this rare vehicle.

We are a licensed CA Dealer and we can sell overseas and ship out worldwide.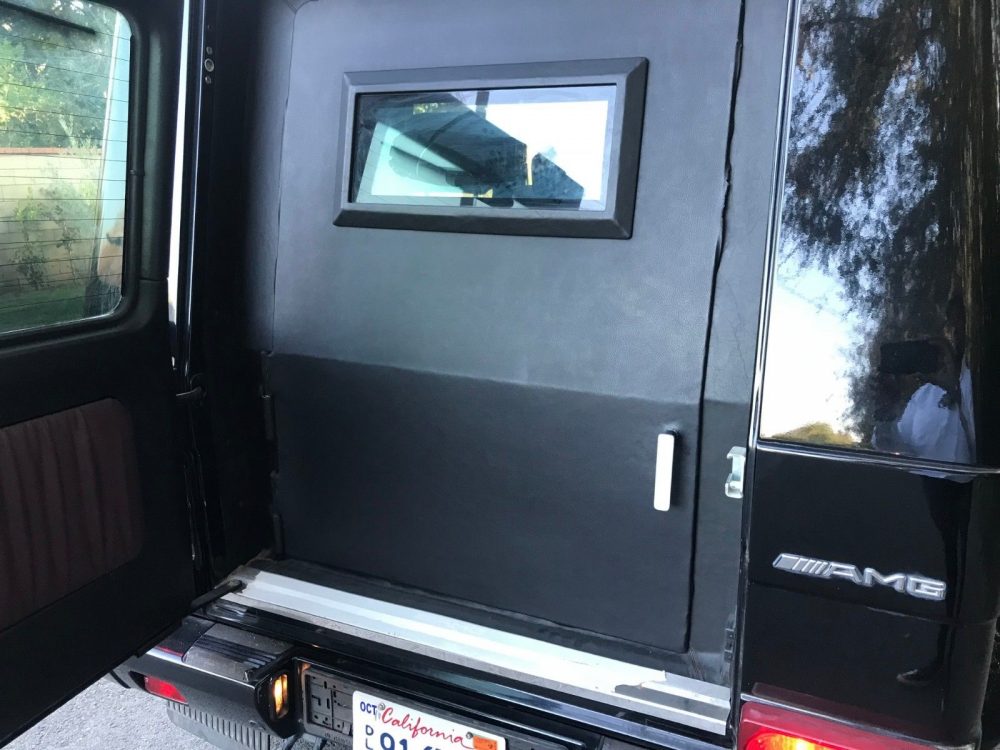 Like I said, unless you have a keen eye of much bezel a G-Wagen windshield has, you would have no idea what this thing is packing. Open the doors and you are presented with a fixed pane of glass that is mutiple inches thick. You can see that the doors and door panels had to be heavily modified and that is pretty clear judging on how the panel for the seat controls is basically hanging out of the door card by its wires. When you open the rear hatch, you are greeted with what looks like a metal enclosure that is covered when some kind of fabric just so it doesn't look too much like a bank vault. The rest of the interior looks exactly like how you would expect a 2011 G55 to look with Designo touches on the seats and door cards. I can't imagine how heavy this W463 feels when you drive it down the road. These things were refrigerators on wheels to begin with and I can only guess as to what it feels like now. The poor brakes and rotors can't have much of a life span at all and even the tires are probably smoked after a short time. It kind of defeats the whole purpose of this car to put 20 inch wheels with a lower profile tire on this G55 since it is clearly the weak spot of this entire vehicle, but I'm guessing where it is at right now in Los Angeles isn't the much dangerous place in the world. Either way, something that can be changed rather quickly if need be.
The asking price of just shy of $100,000 is actually pretty reasonable in my eyes. Other 2011 G55s are still in that $60,000-75,000 range right now depending on mileage, so you aren't paying much of a premium for the armoring. You could also look at it as a massive inconvenience as the windows don't roll down and this thing probably weighs close to 9,000 pounds so all the problems that go along with that. Like I said before with the Sultan's car, if you are the type of person who actually needs this kind of protection, money probably isn't that much of a worry to you. What is inside this G is far more valuable that what you would pay for it, so it makes sense if you are on that level. My guess? A lot of people in Mexico and South American can make good use of this thing.
– Andrew