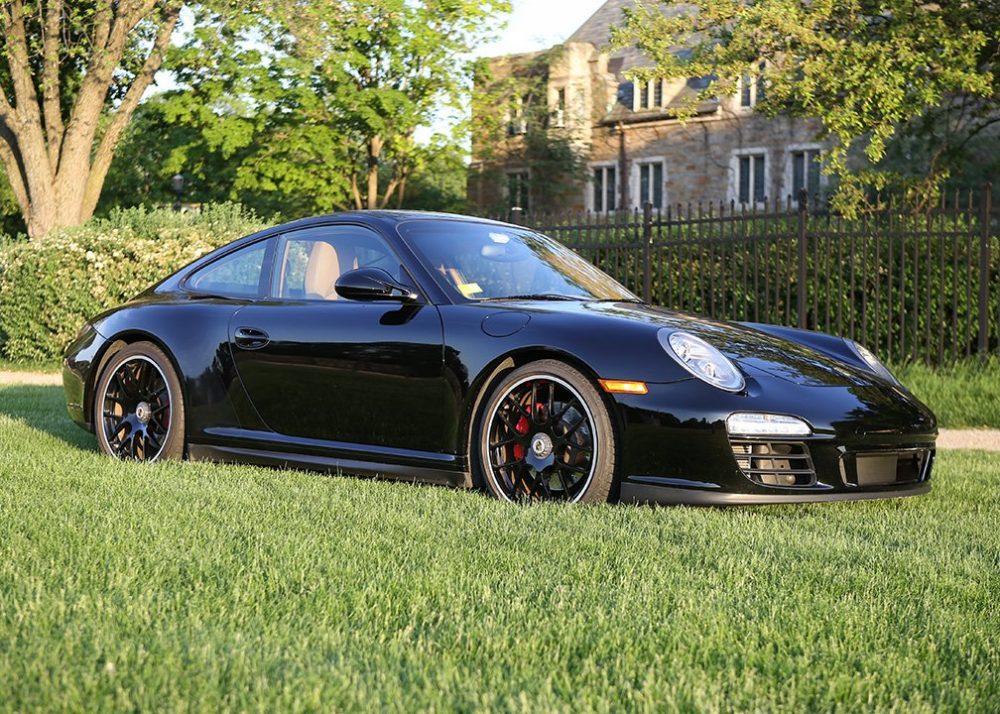 Buried underneath all of my posts of brightly-colored Porsches exists a seeming enigma: my undying love of black cars. I don't care if some think they're boring; heck, my wife thinks they're boring! Nothing will make me stop in my tracks more quickly than a well cared for black sports coupe. Sure, show me something in a wild color and I'll definitely stop and look, but I don't know if I'll really lust after it. I can't explain these reactions. This is just how it is.
Which brings me to this car: a 2011 Porsche 911 Carrera GTS, located in Chicago, with 22,413 miles on it. We can't really call this completely blacked out since the interior is tan, but with the black GTS wheels and a beautiful looking black exterior it really looks phenomenal. As a 911 for cruising somewhat unnoticed it would make for a fantastic choice. Oh, and it has a 6-speed manual transmission, something that is not easy to find on these 911s. I'm in love.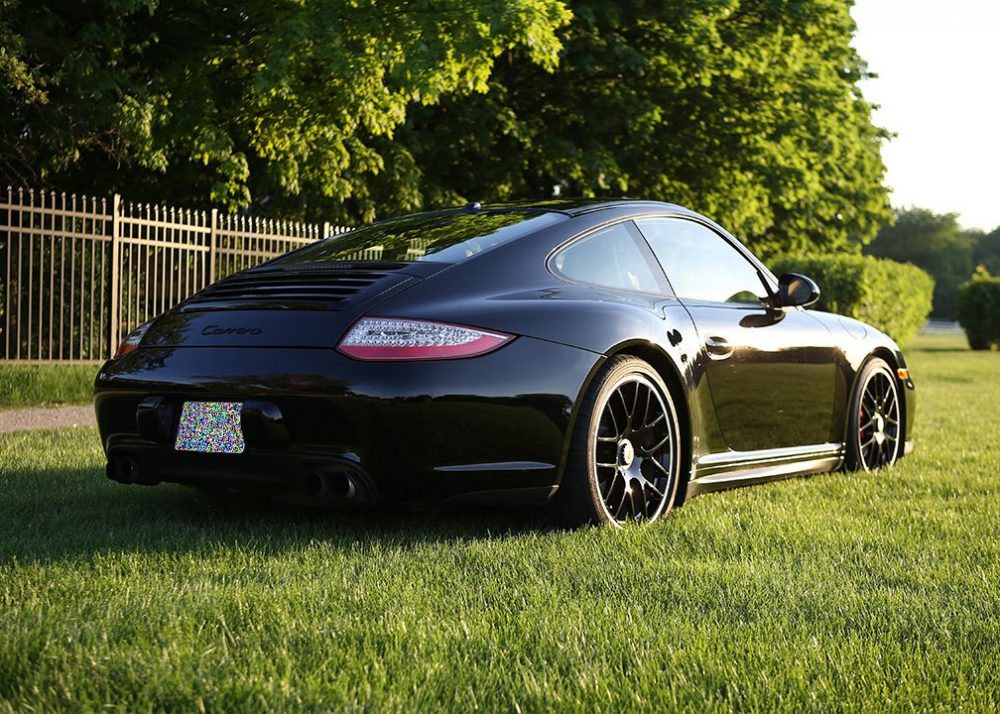 Year: 2011
Model: 911 Carrera GTS
Engine: 3.8 liter flat-6
Transmission: 6-speed manual
Mileage: 22,413 mi
Price: $85,000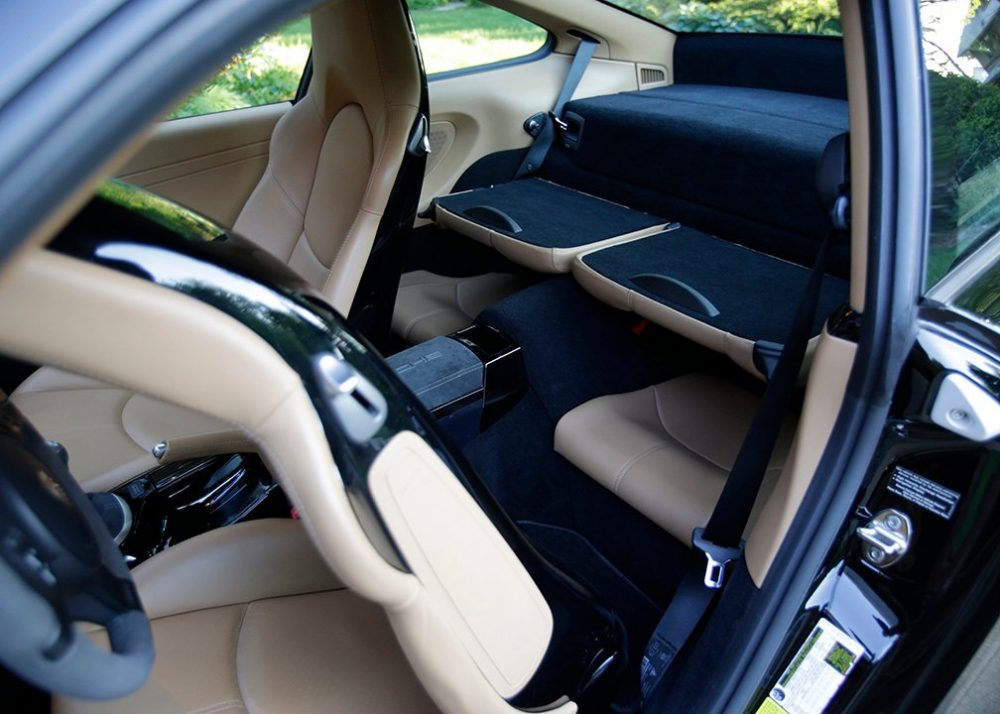 Selling my 2011 Carrera GTS to make room for the next whatever. The car is located in the Chicago area.
The car is stock with one exception, the SharkWerks center bypass exhaust piece. The stock center exhaust comes with the car. I replaced the stock gear shifter in brown leather with an alcantara piece you see in the photos. The stock piece is included. I'm second owner. As I understand, the original owner bought the car at Checkered Flag Porsche, Virginia Beach, and drove it for 11k miles. I bought it from Checkered Flag in 2016 and drove it another 11k miles. The car did not see any track time. Paint is treated with Gyeon ceramic coating. I changed out the silver "Carrera GTS" badging on the engine lid with the more subtle black-colored "Carrera" badge from the 964. Garaged at home and at work. Fair weather vehicle. Serviced on schedule. No issues. Clean rev report when I bought it. No chance that I would have ever hit rev limiter in my trips to the office. Happy to bring the car in for a new DME scan and PPI at the new owners request. Ultra-clean, no stories GTS.

Mike
708-205-0714
inboundike@aol.com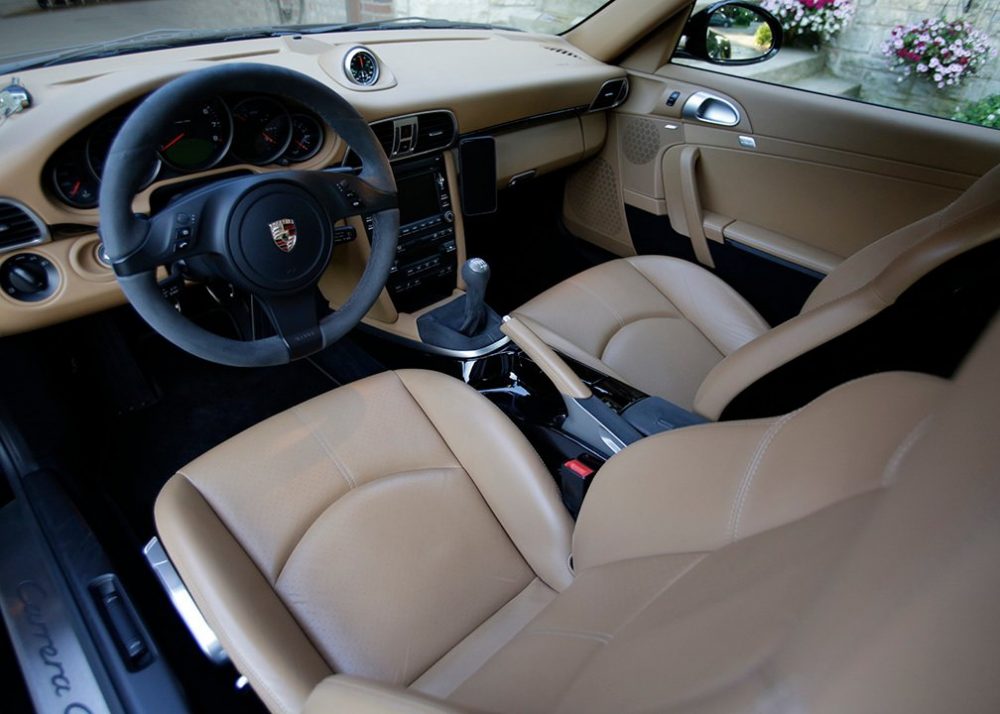 For the most part this GTS comes together just about how we'd hope. The current owner is its second owner who has owned it for the past two years. It has just over 22K miles on it, which is a reasonable number of miles given its age. It's neither low nor high and makes for a nice amount of usage as a prelude for its next owner. Overall, it looks very clean. The black paint looks great and we all know how difficult that can be with black paint. Here we see the sort of deep, rich, black that makes the color so desirable amongst those of us who really love it. The interior is pretty interesting. The original buyer selected a Sand Beige interior, but then optioned a number of the interior trim areas in black. It makes for a combination we don't see to often. I don't know if I like it, but it certainly has contrast. I'd need to see it in person to get a better sense of it, but for those who do not like an all-tan interior on their black car, then this might have a particular appeal. The seller has described this as an "ultra-clean, no stories GTS" and it certainly looks the part.
I can't say I'm intimately familiar with the market for a 997 GTS, but my first thought when I saw the asking price was that it likely was a little high. While a different model, we see the Carrera S priced a good bit below this and while the GTS certainly offers more, if your plan is to use it daily then the extra goodness of the GTS may not be worth the premium to you. If you have to have a GTS though, then it might make sense. We don't see a lot of them come up for sale. With sport seats and a manual transmission this one definitely is equipped in a desirable manner. Add in its apparent condition and the peace of mind that offers may be worth the extra money. I don't think you can go too wrong here and fans of the black and tan combination should take immediate interest.
-Rob