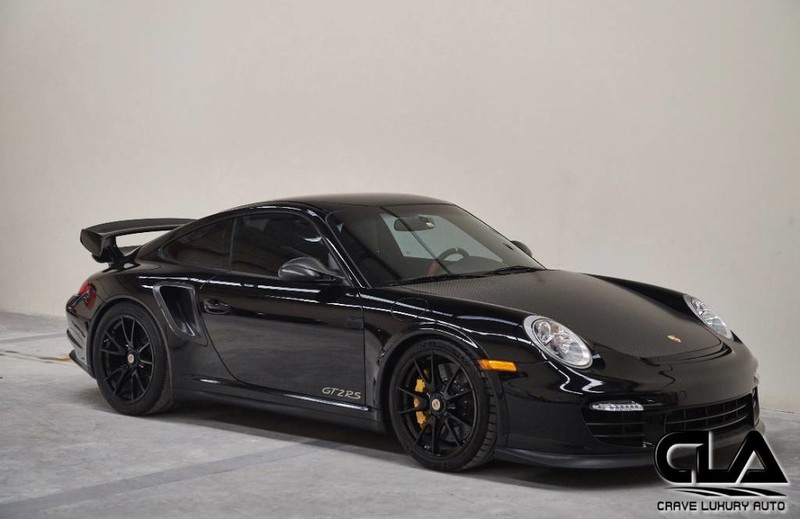 In my post a few days back looking at an alternative to the current 911 GT2 RS there was a conspicuous absence: the original GT2 RS. In that post I was struck mostly by the significant price difference of the 2008 GT2 and was thinking about options for those who weren't interested in jumping into the hyper-inflated market for the current car. So the 2011 GT2 RS didn't really make sense within that comparison, but it was something I was thinking about.
If the RS is the model you must have, then the original GT2 RS does jump right into the fray. Pricing between the two cars is pretty similar. With the new GT2 RS now available, I have been wondering whether those prices will stay similar and I guess I'm using this post as a means to think out loud. The one we see here is one of quite a few for sale at the moment. I chose it for its somewhat unique interior, interestingly an interior that is akin to what you can get on the current GT2 RS. It's also a reserve auction, which could shed some light on my question about value though the current auction appears to be going nowhere.
Year: 2011
Model: 911 GT2 RS
Engine: 3.6 liter twin-turbocharged flat-6
Transmission: 6-speed manual
Mileage: 3,709 mi
Price: Reserve Auction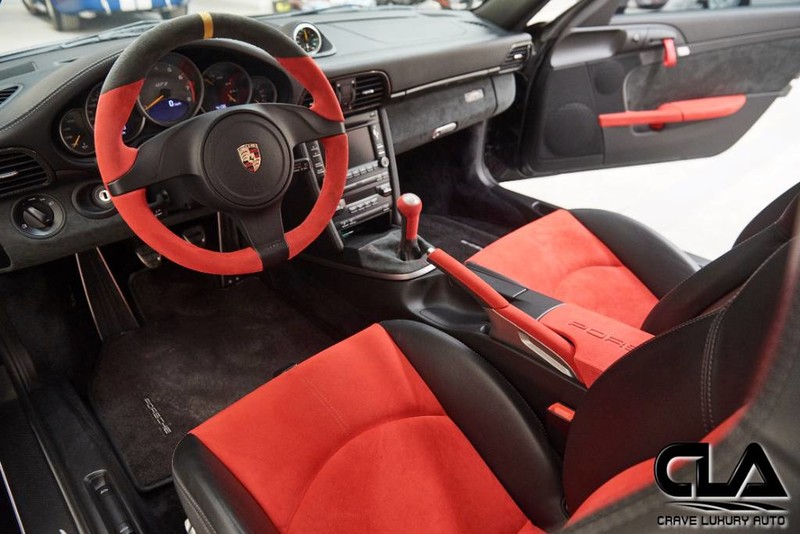 2011 Porsche 911 GT2 RS
Welcome to Crave Luxury Auto, one of the nation's premier marketers of high-line and luxury automobile dealers. The winner of this auction will have the opportunity to own this beautiful 2011 Porsche 911 GT2RS The paint is in excellent condition and it is apparent that this car was garaged and meticulously-maintained. The interior is virtually flawless and is equipped with all the right options with only 3,709 miles. You can't go wrong with this fabulous vehicle!

Original MSRP: $260,685.00

Loaded with options including:
Wheels Painted Silver 490 – Sound Package Plus 509 – Fire Extinguisher 555 – 3-point Seat Belts in Black 585 – Cupholders 600 – Lightweight Headlights 619 – Bluetooth Phone Interface 63 – Leather Interior in Black/Red 640 – Sport Chrono Package Plus 870 – Universal Audio Interface A1 – Black CLV – Thicker SW Alcantara-Black/Red CLW – Lid Stor Bin Alcant w/Red Logo CRU – Wheels Painted in Black EZD – Additional Interior Carbon Pkg P01 – Adaptive Sport Seats P23 – PCM with Navigation Module XSC – Porsche Crest on Headrests XXZ – Foot Rest Aluminum ZBU – Audio System Package ZCL – Central Locking Wheels

We welcome any pre-buy inspections before purchase and can help facilitate door to door shipping to anywhere in the world at an affordable price.
Crave Luxury Auto is located in The Woodlands, TX (north side of Houston, TX). Call us and schedule an appointment to visit Crave Luxury Auto.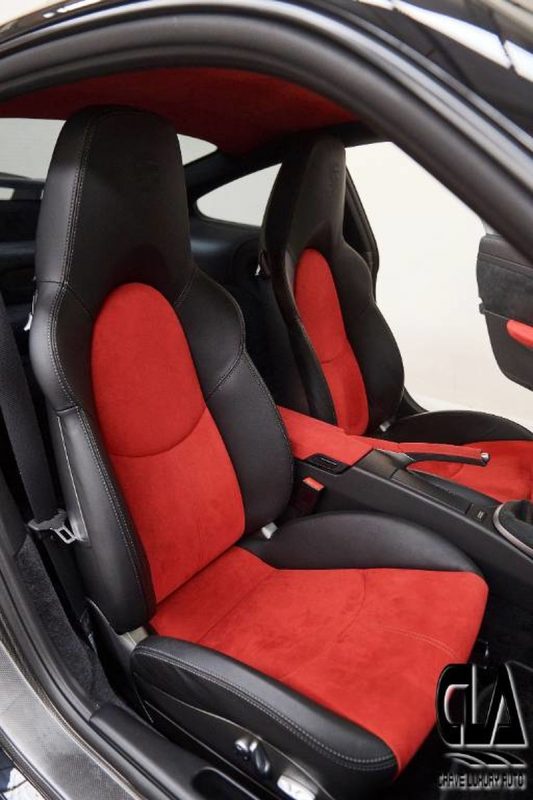 The 2011 GT2 RS, along with the GT3 RS 4.0 from the same year, have been at the top of the modern 911 pile since their inception. Both served to push the limits of capability from the out-going 997 and both were produced in limited numbers: 500 of the GT2 RS and 600 of the GT3 RS 4.0. They might be the last time either model is available with a manual transmission. So we can see why each has pretty high value. The GT3 RS has continued to be available and it doesn't seem like prices for the 4.0 have budged much. The GT2 RS only now has returned.
My curiosity has been raised because it seems like I'm seeing more examples of the 2011 GT2 RS for sale. Are owners concerned they're at peak value and looking to move on? I don't know. Like I mentioned when discussing the regular GT2, the current GT2 RS is the better car if our concern strictly is performance. What the former RS has going for it is the manual transmission and perhaps like with the GT3 RS 4.0 it is that aspect of it, along with its relative rarity, that is keeping prices stable. I don't know whether the GT2 RS will be similar. And to be clear even if prices come down I don't think it's going to be precipitous. But more options creates a larger market to satisfy demand so I guess we'll have to see.
It certainly seems that right now if you want the most a turbocharged Porsche has to offer, and you've got $400K you need to spend, there are some nice options available to you.
-Rob