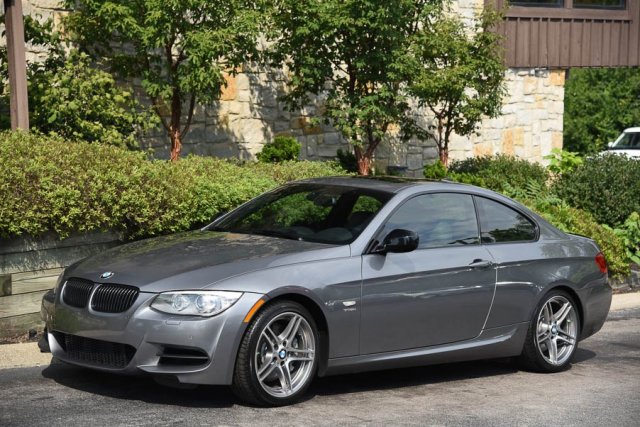 As popularity of the BMW 3-series doesn't seem to be waning much even with the death renaming of the 2-door variant, finding a slick coupe to set up apart from the BMW crowd can be difficult. Outside of the obvious M3 choice, the ZHP models like the one Craig wrote up on Friday are certainly highly prized and priced. When it came to the E46's replacement, there was no ZHP package offered – bummer. But, late in the run BMW did roll out a very special package with an even more storied connection to the 3er. In 2011, BMW reintroduced the "is" moniker to the top-notch 335 2-door. The new 335is differed from the regular production run in many ways. Replacing the N55 motor was the trusty N54, just like in the 1M. BMW remapped the engine to deliver 320 horsepower and 332 lb.ft of torque channeled through a short-shift 6-speed gearbox or you could opt for the dual-clutch DCT 7-speed from the M3 for repeatable 5.0 second runs to 60. Because it was turbocharged, you also have a 7-second overboost function that gives you another 40 lb.ft in passing situations (or, to show off). The 335is helped to mitigate this additional power with a revised cooling system and heavier-duty motor mounts. The additional cooling meant no fog lights for the coupe, though oddly they could be had on the convertible 335is. Typical M adornments outside meant revised front and rear bumper covers, and the 335is wore unique Style 313 forged wheels measuring a substantial 19×8 in front and 19×9 out back. There were also discrete 335is badges under the side indicators to let drivers beside you know you were in some obscure BMW model besides a M3: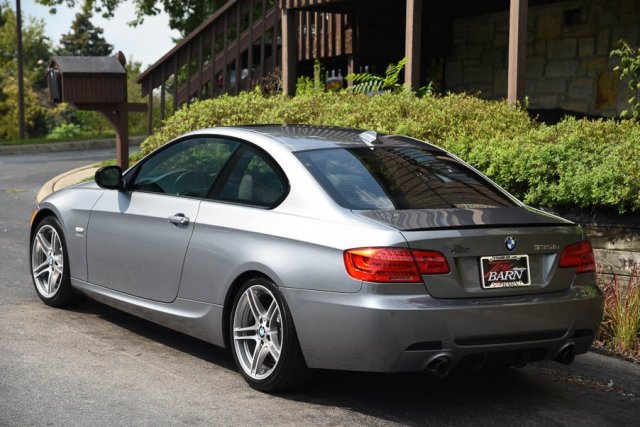 Year: 2012
Model: 335is
Engine: 3.0 liter twin turbocharged inline-6
Transmission: 7-speed dual-clutch DCT semi-automatic
Mileage: 25,930 mi
Price: $32,896 Buy It Now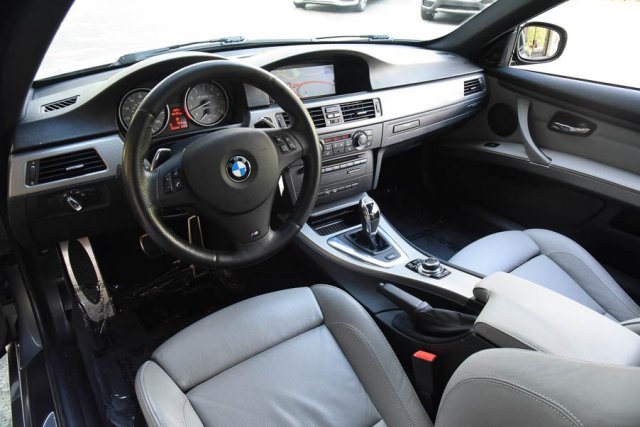 The exclusive 2012 BMW 335is is downright addicting! This is one of those cars where speed comes so effortlessly, it's common to vastly exceed the limit. With its own 320 horsepower turbocharged inline 6 engine, it is a phenomenal representation of BMW's extensive racing heritage. Finished in Space Gray Metallic over Gray leather, this powerful and highly desirable coupe comes equipped with fantastic options, including: 7-Speed Double Clutch Transmission, Navigation, Premium Package, Convenience Package, Cold Weather Package, Power Sunroof, Heated Seats, HarmanKardon Surround Sound System, Xenon Headlights, Paddle Shifters, Power Folding Mirrors, Textured Aluminum Trim, Engine StartStop Button, AuxUSB Adapter, BMW Assist with Bluetooth, Homelink, Sirius Satellite Radio, Power Rear Sunshade, Power Seats with Driver Memory, Dual Climate, Tinted Windows, Black Exhaust Tips, Black Spoiler, Upgraded Cooling System with Radiator, Park Distance Control, 18 Inch Wheels and much more. With the 335is, you end up with a sports coupe that performs almost as well as the mighty M3, and costs significantly less. This limited production, low 26k mile coupe holds a special place in our heart, why not have it steal a piece of yours as well? Visit us today to take this vehicle on a test drive and see all of its exceptional features!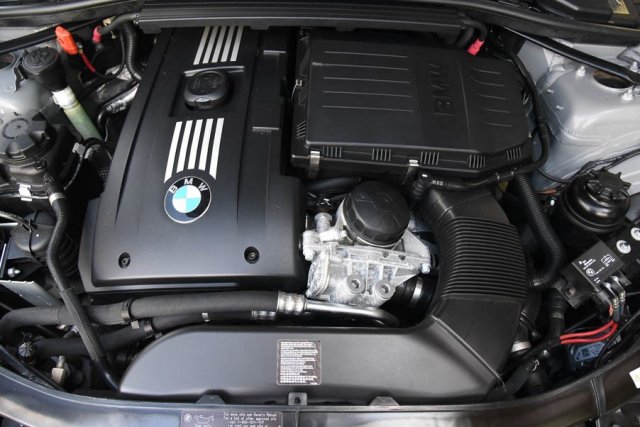 Inside is typically loaded with BMW 3-series goodies; automatic climate control, dynamic headlights, sun shades, automatic distance cruise control, rain sensing wipers, digital compass (OOOOoooo!), park distance control, heated and adjustable lumbar electric sports seats, USB and Satellite radio connectivity. Unsurprisingly, this Brookstone catalog worth of options means you also need option code 570 – "Stronger Electricity Supply". No, I'm not joking. One options that it was unfortunate that the buyer selected is the DCT 7-speed transmission yanked from the M3 for the 335is only. While a nice transmission, the real draw for enthusiasts I would think would be the 6-speed manual. The color combination of Space Gray Metallic over Gray Dakota leather isn't the most adventurous but is pretty standard 3-series tones – in my mind, Imola inside would really make this car pop, but I didn't buy it originally. Nor did many others, as at nearly a $51,000 base price, you weren't all that far from a M3 sedan. Add a few options, as this original buyer did, and you were suddenly into another performance category. Now, admittedly, not everyone likes the flash of the M models and the 335is offers most of the performance of the M3 without some of the shouty-ness. Moving on to the used market, though, I think there will be a niche group of people who love these 335is models just as much as the ZHP crew seems to claim their cars are superior to M3s. Still quite new, they haven't moved into heavy depreciation and neglect territory; with only 26,000 miles, this 2012 still appears as it would have on the showroom floor. Is $33,000 the right price? That's $4,000 more than the prettier color combination of the last 335is I looked at, but more importantly if you're willing to accept more miles you can find nice E92 M3s like this Alpine White 2011 for the same asking price.
-Carter