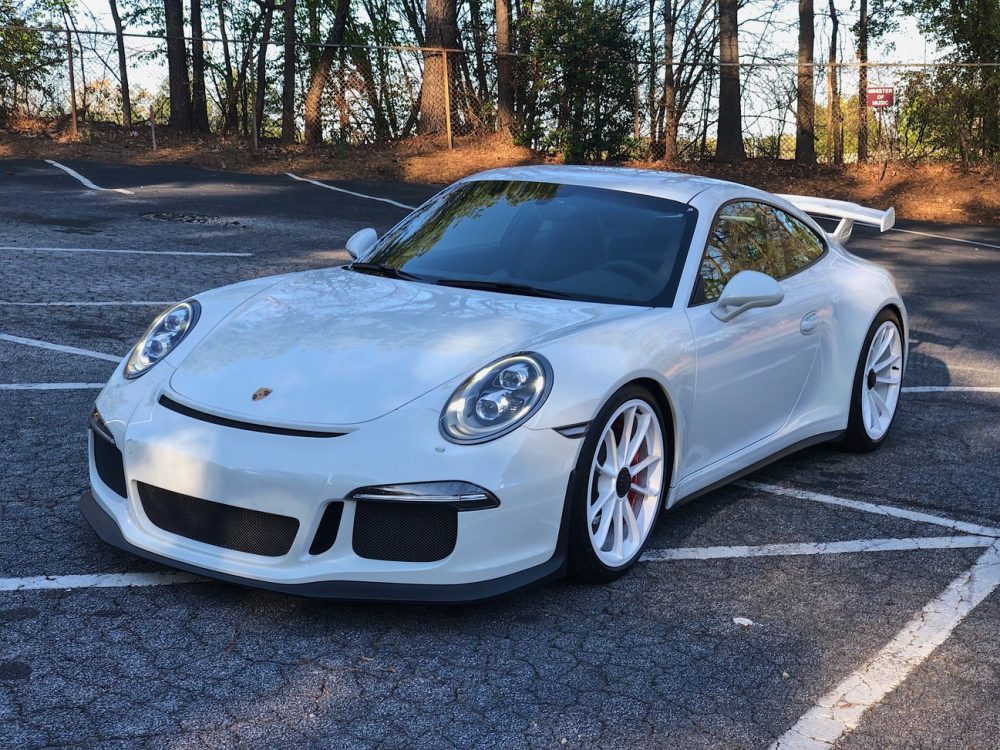 Legendary fashion designer Ralph Lauren is no small time car collector. In fact, his collection ranks up there with the very best in terms of quality and his stunning way to showcase some of them. He doesn't show them off all that frequently, but when he goes, he usually goes big. His Bugatti Type 57SC Atlantic is nearly priceless, but some have estimated it to be worth north of $40mil. Even with his extreme wealth, he isn't taking it out for a drive on a Tuesday afternoon. He has other cars for that. Some of those cars are Porsches, and more specifically, Porsche GT cars. He has been spotted in a 997 GT3 RS and GT3 RS 4.0, so it shouldn't surprise you at what we are looking at today.
This 2014 991 GT3 was reportedly purchased new by Lauren and enjoyed before being traded in on a 991 GT3 RS Weissach Package. An understandable upgrade to say the least. The normally silver or black wheels were painted white to give the car an exceedingly clean look when finished off with the clear taillights. Now the car is for sale Porsche Atlanta Perimeter and kudos to them for not trying to cash in on the celebrity ownership. Heck, they don't even mention that it was his car.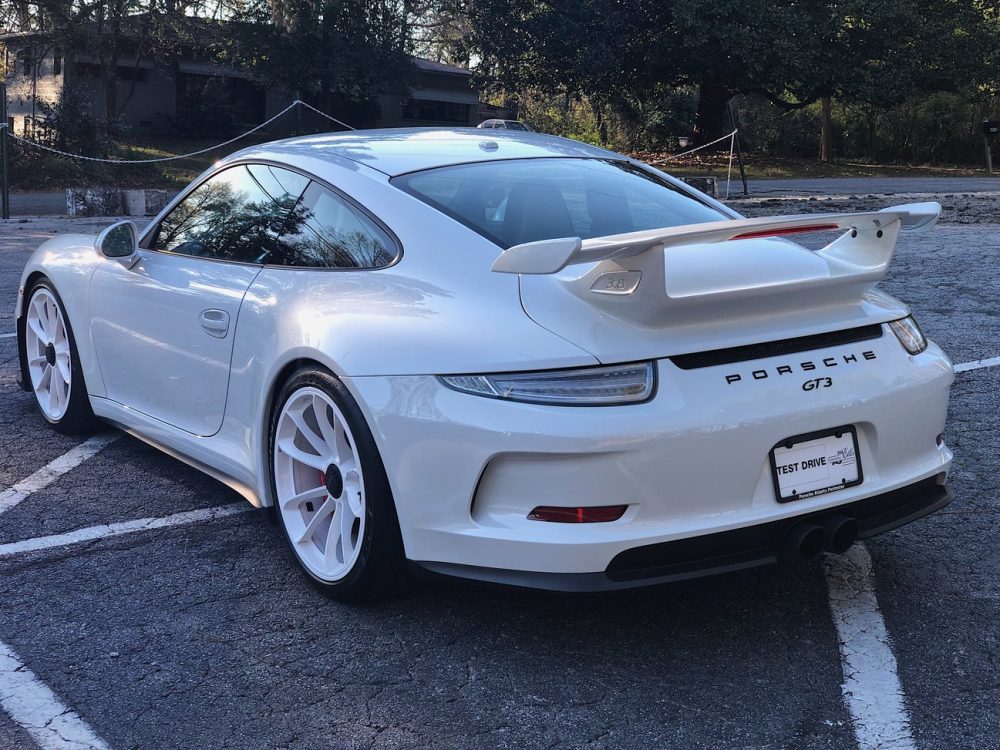 Year: 2014
Model: 911 GT3
VIN: WP0AC2A96ES183355
Engine: 3.8 liter flat-6
Transmission: 7-speed PDK
Mileage: 15,379 mi
Price: $123,994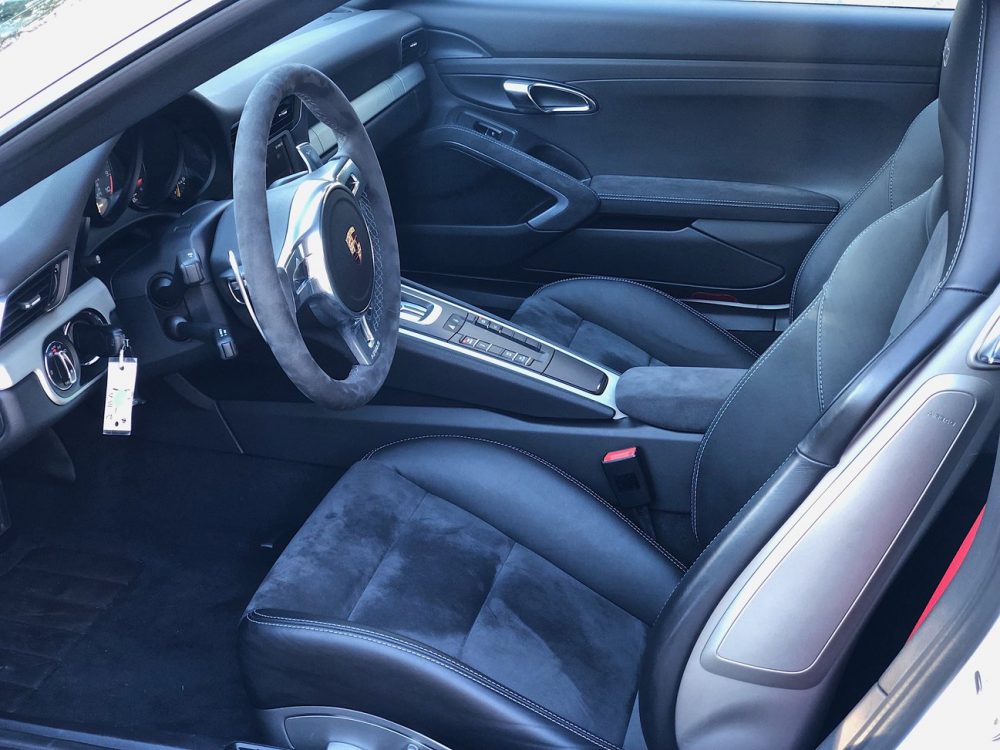 Hello RL!

Up for sale is Mr. Hotel Slippers former GT3. He loved this GT3, but he decided to trade it in on a new GT3 RS Weissach.

2014 GT3:

– GMG center bypass (retains OEM valves)
– OEM wheels in white (professionally done)
– Red belts/ red fire extinguisher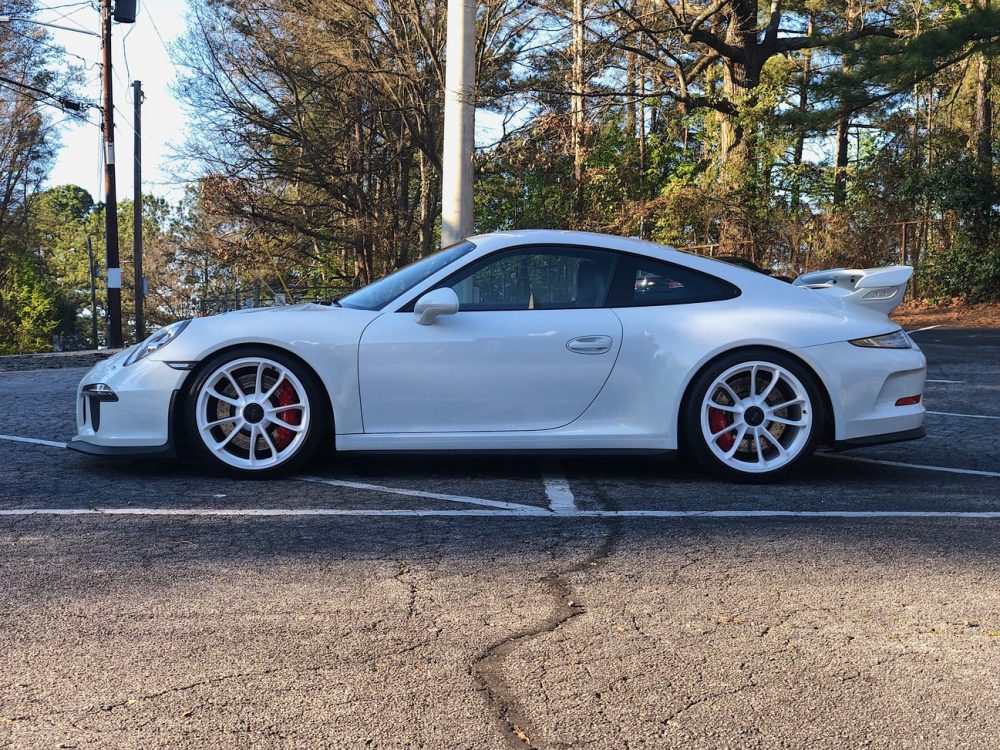 I found this car for sale on Rennlist advertised as Lauren's car, but the actual dealer in Atlanta where it resides doesn't make any mention of it being owned by him. I totally understand why, as I'm sure on a professional level he doesn't want him name plastered everywhere, but it is out there and the internet never forgets, so that's that. However, looking at the Rennlist thread, it seems to me that this was owned by someone right after Lauren and didn't come straight out of his collection. I thought it would be a little strange for it to have so many miles considering he can literally drive anything he wants.
As for this car itself, it seems like the only custom touches were the white wheels, red seat belts, and red fire extinguisher. The build sheet says the wheels were originally black, so the change to white was maybe requested by Lauren. The price is a hair under $124,000, which seems about average for a car like this. Right now, there is another 2014 GT3 for sale in Los Angeles for $128,000, but that car has just 6,000 miles. So while there are better deals to be had, you probably can't complain about it too much given the rarity of these cars in the first place. So while it is cool that Lauren owned this car, it doesn't make a pennies difference in the real world. Thank goodness for that.
– Andrew