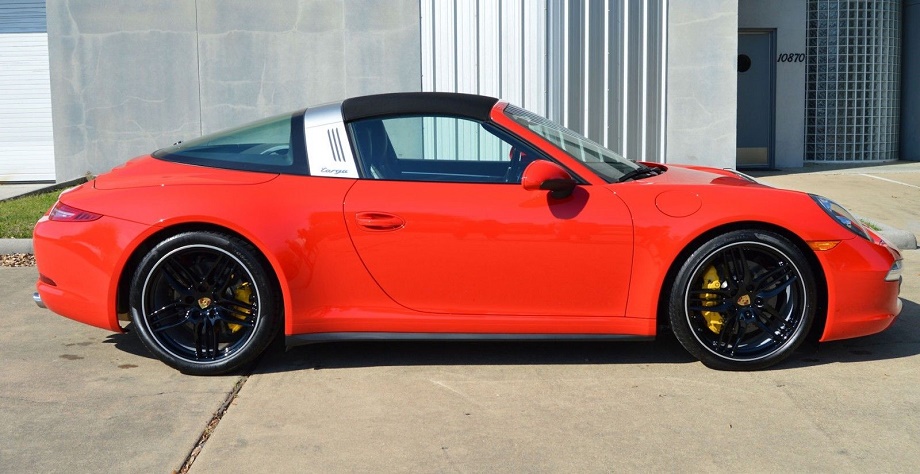 I have expressed my love for the Targa numerous times throughout these pages and that naturally extends to the reintroduction of the proper version as part of the 991 lineup. Porsche seems to have pegged the new Targa as the least sporting of the 911 models. It's only available with all-wheel drive and at its debut I believe it was the heaviest (read: slowest) of the various 911 models you could buy. Though a GTS model eventually was made available it still seems like relative to a comparable Coupe or Cabriolet you're opting for the Porsche luxury and refinement side of the spectrum. At least so far as their flagship sportscar goes. But let's be honest, the worst performing 911 still is more than capable of lighting a fire in your belly.
While I think it would be great if there were a rear-drive Targa S at some point we make the best of what's available. I think this one does just that. Here is a Guards Red 2015 Porsche 911 Targa 4S, located in Houston, with only 5,100 miles on it. It's equipped with PDK, adaptive sport seats, PCCB, sport exhaust, and a few other nice items.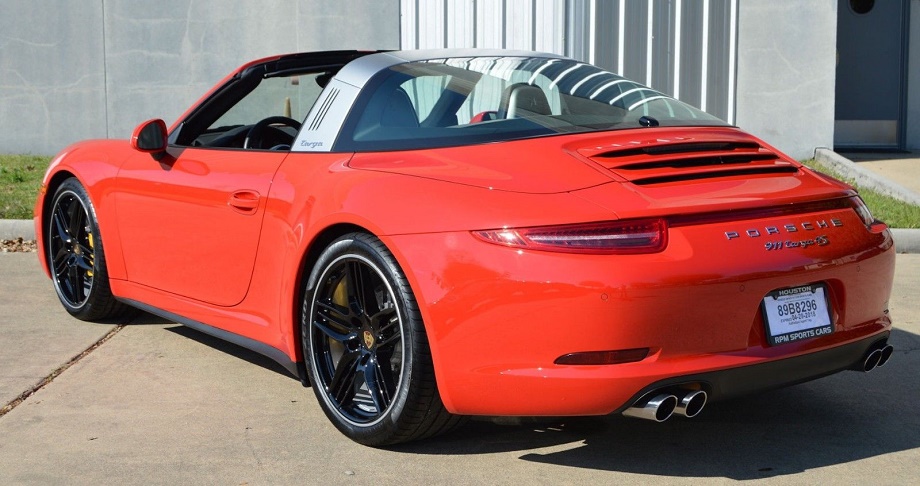 Year: 2015
Model: 911 Targa 4S
Engine: 3.8 liter flat-6
Transmission: 7-speed automatic
Mileage: 5,100 mi
Price: $119,500 Buy It Now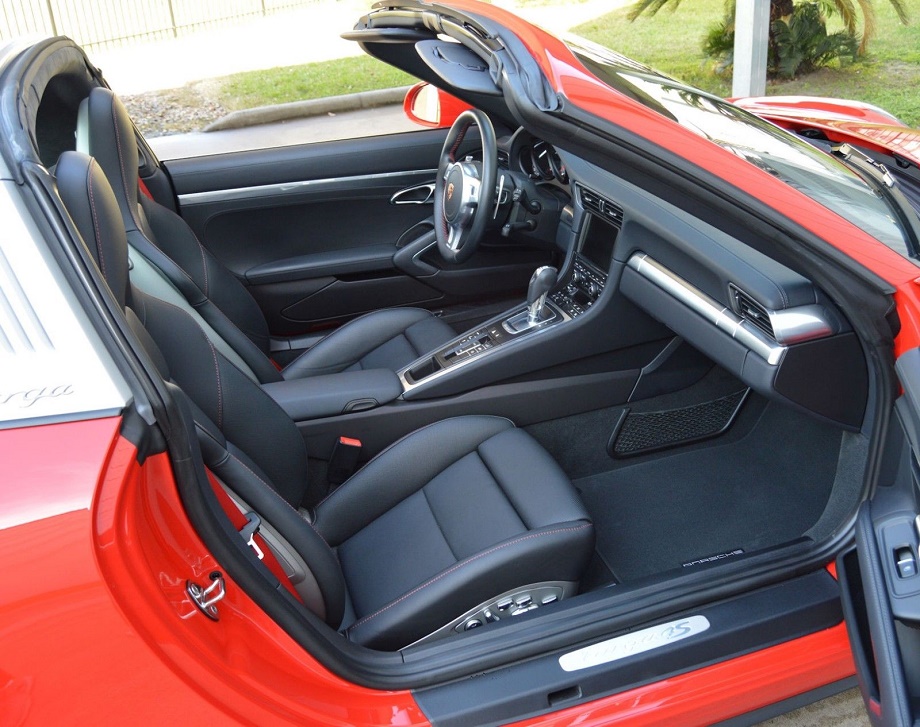 2015 PORSCHE 911 TARGA 4S

Guards red/black, 5,100 mi, PDK, 20″ SportDesign wheels in black, full leather with red stitching, PCCB, factory sport exhaust system, PDDC, Burmester audio package with Sirius/XM, LED headlights incl PDLS plus, Adaptive sport seats plus with memory (18-way), heated/ventilated seats, SportDesign steering wheel with red stitching, Guards red seat belts, $158,330 MSRP, factory warranty 10-14-18, one local owner, immaculate condition.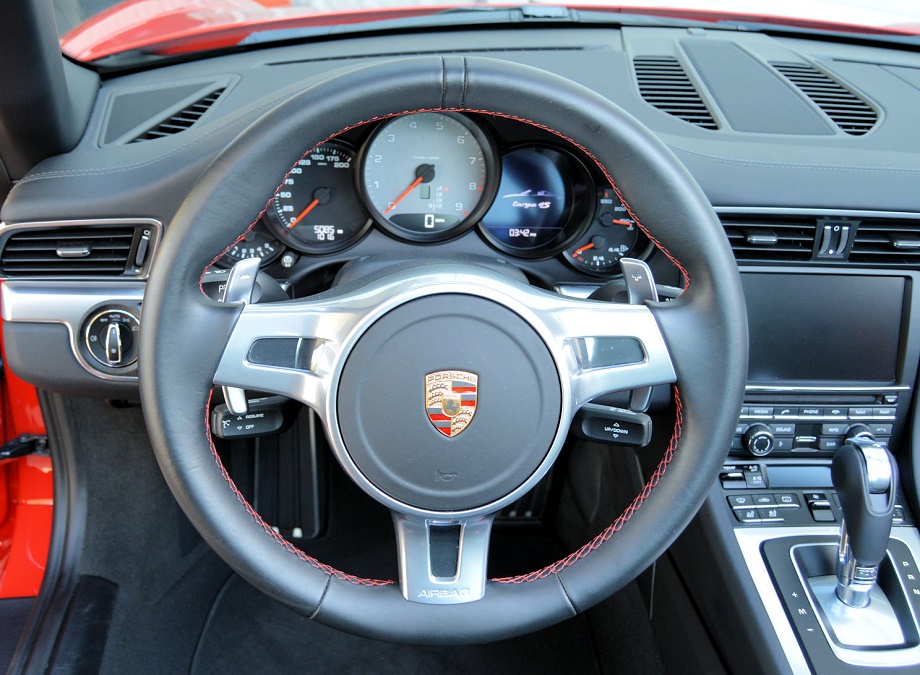 Other than looking in fantastic condition, what I really like about this Targa is that it's a build that finds a nice balance between performance and everyday use. You get some nice upgrades to the appearance with the black wheels (which in this case I actually like) and red stitching in the interior to go along with some sportier upgrades like PCCB, sport seats and exhaust. You even get a nicer stereo to enhance your listening pleasure on those lovely drives with the top removed. And, of course, since it's the 4S you're already starting off with the additional 50 horses provided by the 3.8 liter flat-six of the S over the 3.4 of the Targa 4. For someone who might desire to use a 911 for everyday driving these attributes combine incredibly well. Even PDK makes sense in this application. Added to all of that you get the versatility of the Targa roof.
A PDK-equipped all-wheel drive 911 isn't necessarily how I might envision myself configuring a Porsche, but when done properly I can definitely see how it all comes together. You probably could make an argument that the PCCB are a pointless additional expense with this build. I hear that. I still like them.
Could you find yourself a less expensive Targa? Probably, yes. Like most things Porsche, the added options on this one really drive up the price. However, if this build makes sense to you as much as it does to me you are still saving about $40K relative to its price when new and with only 5K miles it's barely been used. Not bad at all.
-Rob