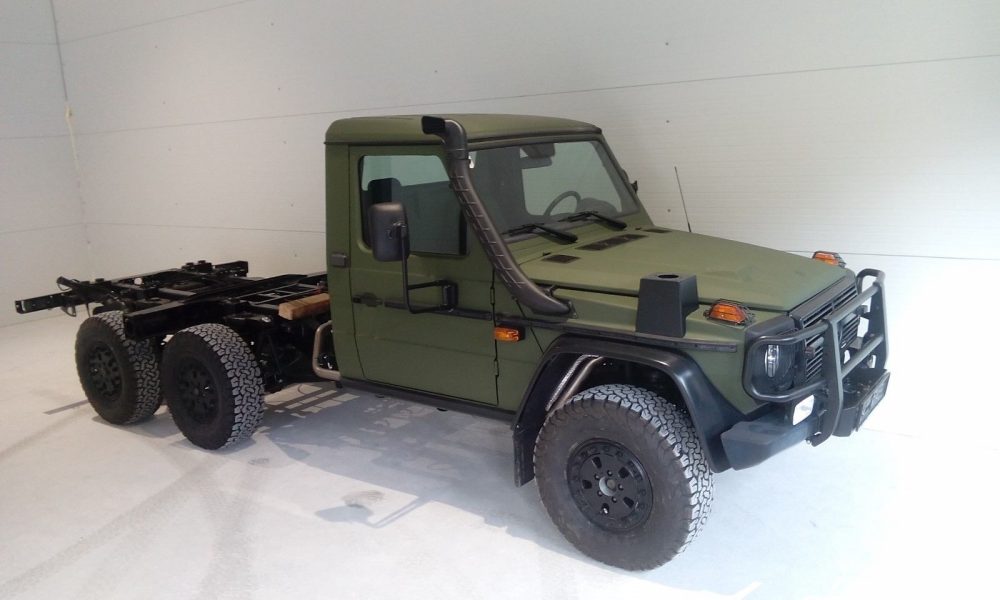 I know what you are saying. "Another G-Wagen?" Yes, but if you saw the title and looked at the photo you can understand why. This is a 2016 G300 CDI 6×6. Yes, a G300 CDI, which means this thing is powered by the 3.0 liter OM642 V6 diesel engine and of course, it is a 6×6, too. These special Gs are called the LAPV (Light Armored Patrol Vehicle) 6.1 used for military service for countries around the world. It doesn't look like much now, but typically these are outfitted to look something like this or this. This 6×6 has also been upgraded with Beadlock 37-inch tires with a centralized pressure system in cab. Just for good measure, it is possible to tow a trailer weighing up to 4400 pounds. How much? It is a good thing militaries have large budgets.
Year: 2016
Model: G300 CDI 6×6
Engine: 3.0 liter V6
Transmission: 5-speed automatic
Mileage: 18 mi
Price: $291,000 Buy It Now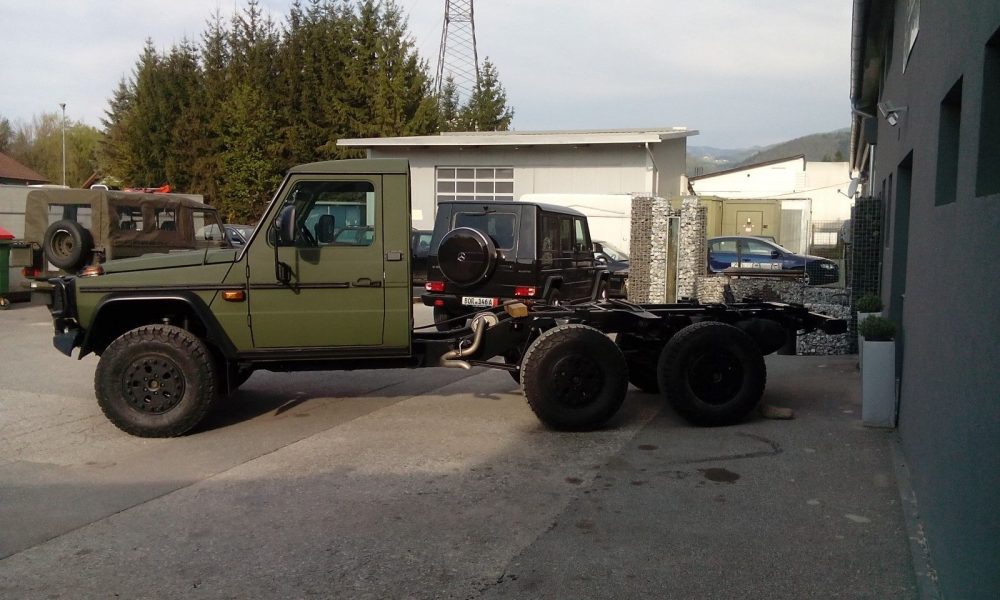 Here we offer 1 of 3 Mercedes G Wagon 300 CDI 6×6 , Chassis, complete new Car, if you are interested please contuct us.

We ship worldwide.

this Programm dont accept the correct FIN Number, if you contuct us, we will send you the correct FIN Number, we have more than 4 pieces on stock.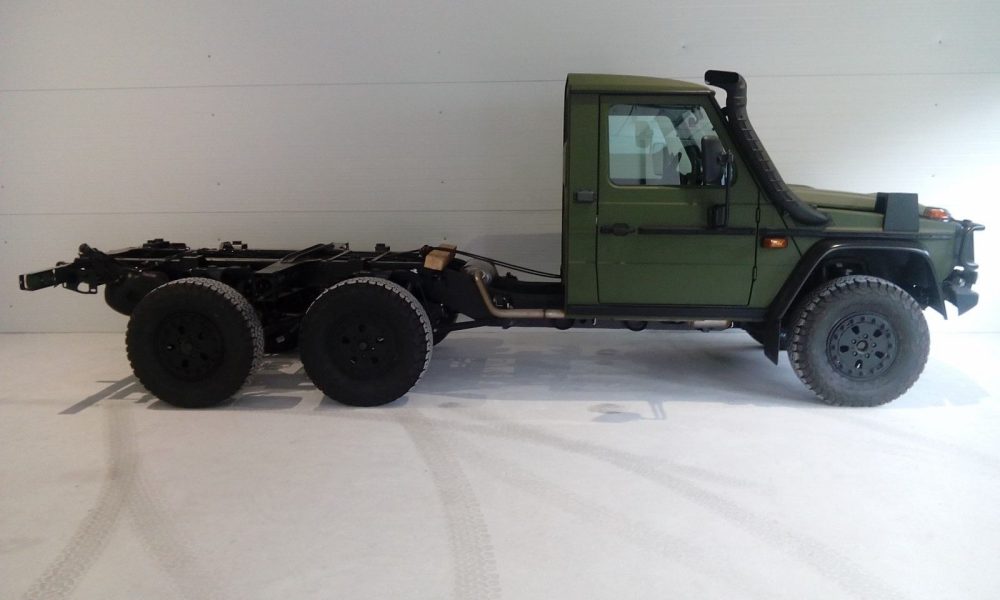 The seller of this 6×6, a company called G Wagon Car Technology GmbH, is about 40 minutes away from where the production facility of the G-Glass is made in Graz, Austria. They really don't offer up any details for this vehicle but I guess I don't blame them because if you are in the market for one of these you probably already know what it is. This G300 actually uses the tried and true 722.6 5-speed automatic transmission that they still produce for Sprinters and some other vehicles. The snorkel is a nice touch in case you even need to drive into four feet of standing water and come out of the other side without issue.
So the cost? A cool $291,000. That is a lot of money for a stripped-down military vehicle but like I said, it is probably cheap for some of the budgets militaries have. You are probably looking at another few hundred thousand dollars to equip this G with what you need but when you are done you can probably count of these thing to do everything you need. Probably not practical for any of use regular consumers out there, but a cool piece to look at it see what is possible with the G-Wagen.
– Andrew