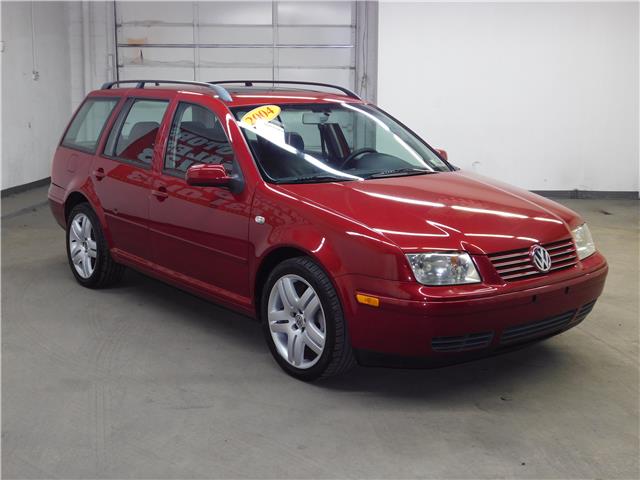 While I spend most of my early 2000s Volkswagen attention on Passats and GTIs, there was another pretty compelling package in that period. The Jetta Wagon launched in 2002 and brought with it a myriad of engines and transmission options. Finally, the United States had access to the 'Golf Variant' that the rest of the world had enjoyed through the 1990s. And, you could have a TDi, a VR6 or even the 1.8T hooked up to a manual. Aside from it being called a Jetta and therefore you had the same car as all of the 'Jenna's from 'Jersey ('Cause, like, it's like almost the same like spelling as like my name is like OMG!!!), there weren't many drawbacks to the small wagon.
Judging from the number of Mk.4 Jetta Wagons that I still see on the road, the TDi was the most successful model sold in this area. Neat – in theory – is the VR6 model with a 5-speed manual, though finding one can be a bit of a trick. And they were pricey; you'd assume the Jetta would be cheaper than the more upscale Passat, right? Not always. While my 1.8T GLS Passat went out the door around $26,000 in 2002, if you opted for a modestly equipped VR6 Jetta you'd pay over $27,000. And while the VR6 may have seemed to be the best bet, I'd argue that the 1.8T was better value.
That's because for the 2002 model year, Volkswagen reprogrammed the 1.8T to make a bit more twist. The resulting AWW was seen in the GTI and GLI cars, but also carried over unchanged in the Jetta. Rated at 180 horsepower, it produced 10 horsepower more than the Passat and 6 more than the 2.8 liter SOHC 12V VR6. While the GLI package didn't carry to the wagons, you could still get 17″ wheels, leather interior, a 5-speed manual and some pretty colors, too: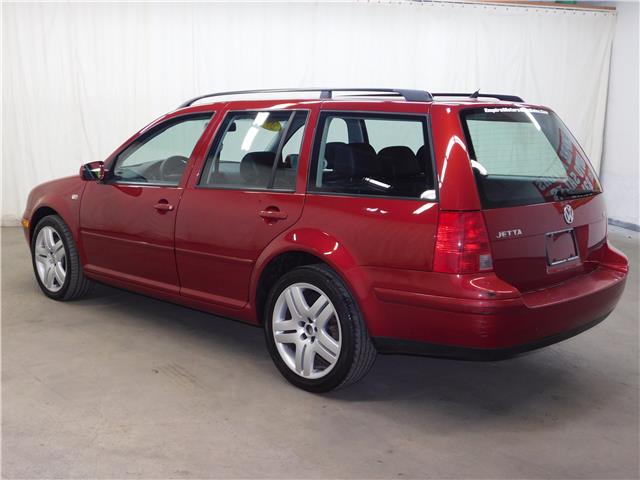 Year: 2004
Model: Jetta GLS 1.8T Wagon
Engine: 1.8 liter turbocharged inline-4
Transmission: 5-speed manual
Mileage: 96,640 mi
Price: No Reserve Auction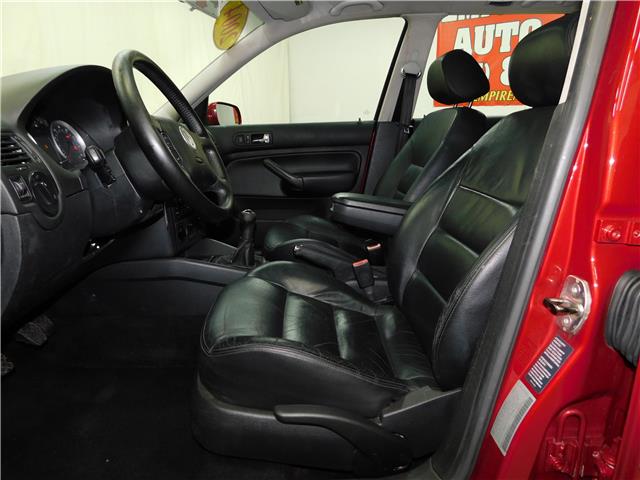 If you are thinking of purchasing this vehicle, no need to wait until the end of the auction. We advertise our vehicles on many other websites as well as our own. Most of the auctions could be ended earlier with a reasonable offer. So do not wait till last minute. Just call TO MAKE A DEAL!!!!!!! 2004 Volkswagen Jetta GLS Wagon 1.8L Turbo 4CYL FWD 5 Speed Manual! Only 96K Miles! Clean Inside and Out Tons of Factory Options! Leather, Sunroof, Heated Seats, Alloy Wheels and More! Runs and Drives Great Small Signs of Ware Shown Some of the vehicles are listed at "NO RESERVE". This means that we got them at a great price and will pass the savings to you as a buyer. If the vehicle is listed with "RESERVE", please DO NOT ask what the reserve price is, just place a bid for as much as you are willing to pay for this vehicle. PLEASE READ TERMS AND CONDITIONS THROUGHOUT THIS LISTING PRIOR TO PLACING YOUR BID. PLEASE BID ONLY IF YOU INTEND TO BUY Winning bidders must make an immediate deposit in the amount of $500.00 and respond to us by telephone within 24 hours of auction closure to confirm your purchase or vehicle may and will be re-listed or sold to any other qualified buyer. KEEP IN MIND THAT ANY OF OUR VEHICLES COULD BE SOLD ON OUR LOT OR OTHER WEB SITES ANYTIME, REGARDLESS OF THE TIME LEFT TO THE END OF AUCTION PLEASE FEEL FREE TO ASK ANY QUESTIONS Thank you and good luck! Empire Motors Auto Sales. 4217 Frankford Ave. Philadelphia, PA 19124
This car was exceptionally well specified when it was ordered. The Red Spice Metallic exterior was one of the better Mk.4 colors but is infrequently seen. While not light, the Monte Carlo 17″ wheels suit the design well, too. Inside is the leather package with seat heating. It was also spec'd with Monsoon sound and a sunroof. In short, they didn't come much more pricey than this example and my guess is that it cost all of what you'd pay for the larger Passat 1.8T in 5-door form. The car has some condition issues like scratches, it's missing a center cap and the Fuba antenna has lost its whip. There's also a creative solution to the sagging headliner material and OF COURSE it's in 'Jersey. But with under 100,000 miles, it's still a nice looking package. And the best part? It's a no reserve auction with current bids under $1,000. Though the Jetta would probably be the last door I'd open from the early 2000s (wait…I forgot the New Beetle for a second…) they simply don't come much cheaper and neater than this.
-Carter