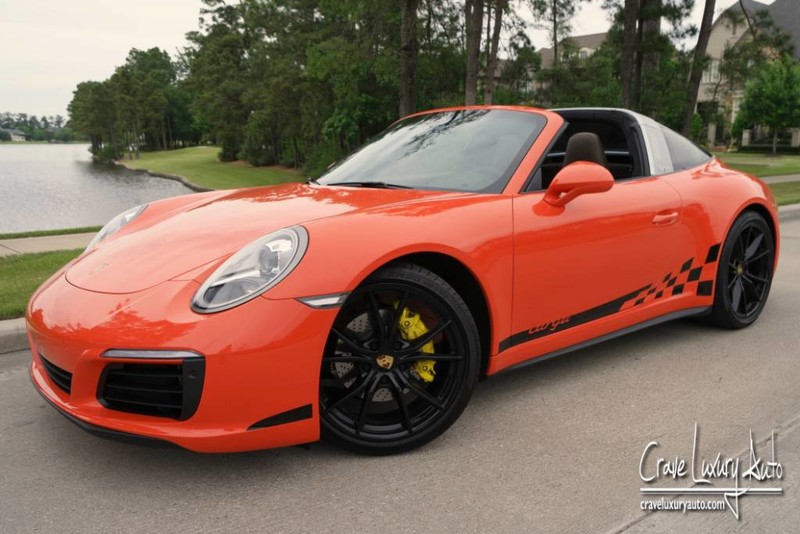 In many of my features of newer Porsches the focus has been on the exterior color. Usually one of Porsche's historic colors selected as a paint-to-sample option. This one isn't really about the exterior color, even though Lava Orange is quite nice. This one is more about the interior color and the way it combines with that orange exterior. It also has a true manual transmission rather than PDK and that in itself is a rare thing on these new Targas. So I guess we could say that I find the total package here quite appealing even if the individual pieces aren't incredibly special in their own right. This was a solidly put together Targa and one that remains unique enough to stand out even within the rarefied air of PTS builds.
So what do we have: a Lava Orange 2017 Porsche 911 Targa 4, located in Texas, with a Saddle Brown leather interior, 7-speed manual transmission, and 3,307 miles on it. The interior also features Lava Orange accents through deviated stitching along with painted console and trim pieces. It comes together quite well!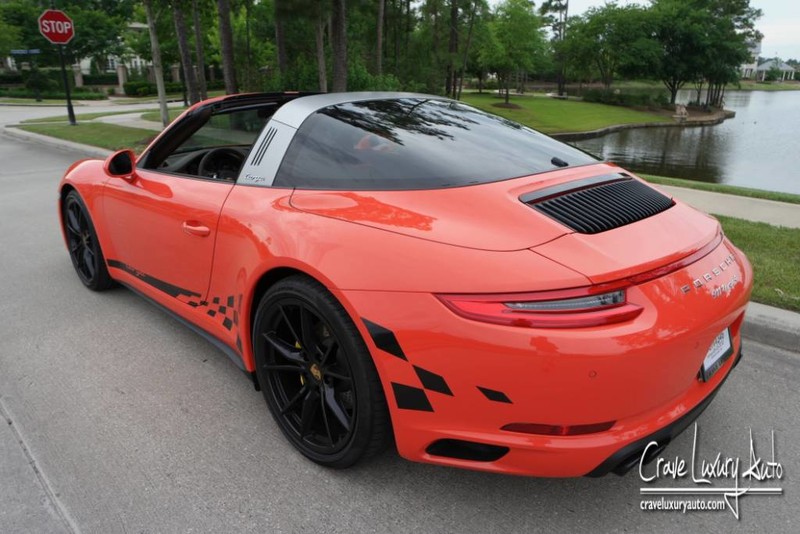 Year: 2017
Model: 911 Targa 4
Engine: 3.0 liter twin-turbocharged flat-6
Transmission: 7-speed manual
Mileage: 3,307 mi
Price: Reserve Auction ($139,750 Buy It Now)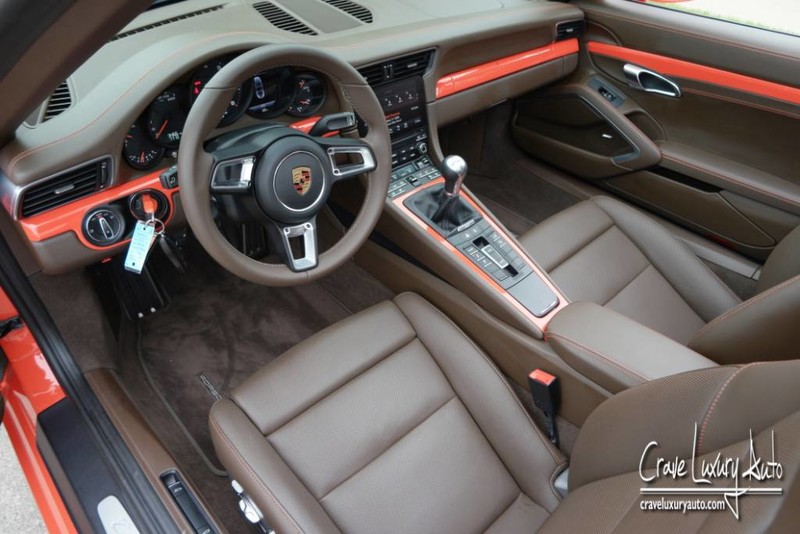 2017 Porsche 911 TARGA 4
Welcome to Crave Luxury Auto, one of the nation's premier marketers of high-line and luxury automobile dealers. The winner of this auction will have the opportunity to own this beautiful 2017 Porsche 911 Targa 4. The paint is in excellent condition and it is apparent that this car was garaged and meticulously-maintained. The interior is virtually flawless and is equipped with all the right options with only 3,307 miles. You can't go wrong with this fabulous vehicle!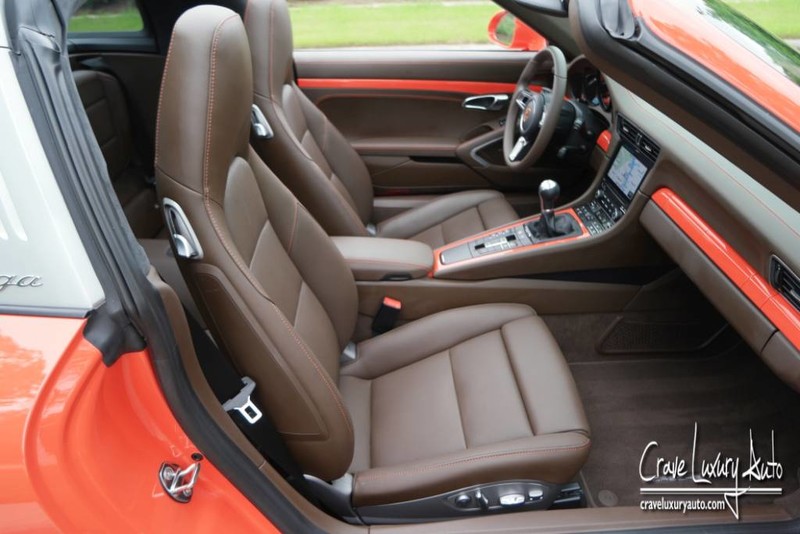 I'm not sure I'd normally think pairing orange and brown would work for a car, but somehow this one does. A brown interior is pretty uncommon these days, having been much more popular in the '70s. Porsche has been offering an Espresso Brown interior and we see it now and then, but that's a darker shade than the Saddle Brown we see here. I think I'd prefer if this were lighter still, but overall it's an attractive offering and one that I prefer over Espresso. What I really think makes it though are the Lava Orange accents. By itself a brown interior can be a little boring and those orange accents liven things up and tie everything together with the exterior. I think it works and with the manual transmission this should be a nice Targa.
It is priced fairly high though. I don't know exactly what this cost new, but playing around with the Porsche configurator we aren't too far off this price. Meaning there's not really any discount to be had here. Also, you probably could put together something that's not too far from this price, but on a Targa 4S rather than a Targa 4. You couldn't get all of the options, obviously, but I think you could get the basic color palette. So price is really the issue here. If it comes down $15K or so then I think it's worthwhile, but at more or less full price, then why not just use it as inspiration and build a new one yourself?
-Rob