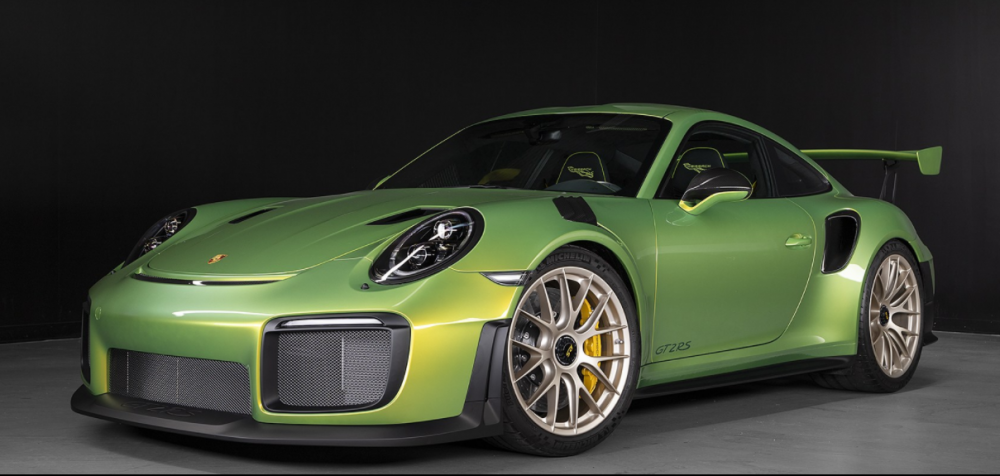 Go big or go home, right? Just when I thought the $442,540 Porsche GT2 RS I looked at back in May couldn't be top, someone tried. This 2018 GT2 RS Weissach up for sale in Toronto, Canada went totally crazy with a Python Green Chromoflare finish and an interior to try to match. I hope Santa brings you a truck full of money this year, because that is what you'll need to take this one home.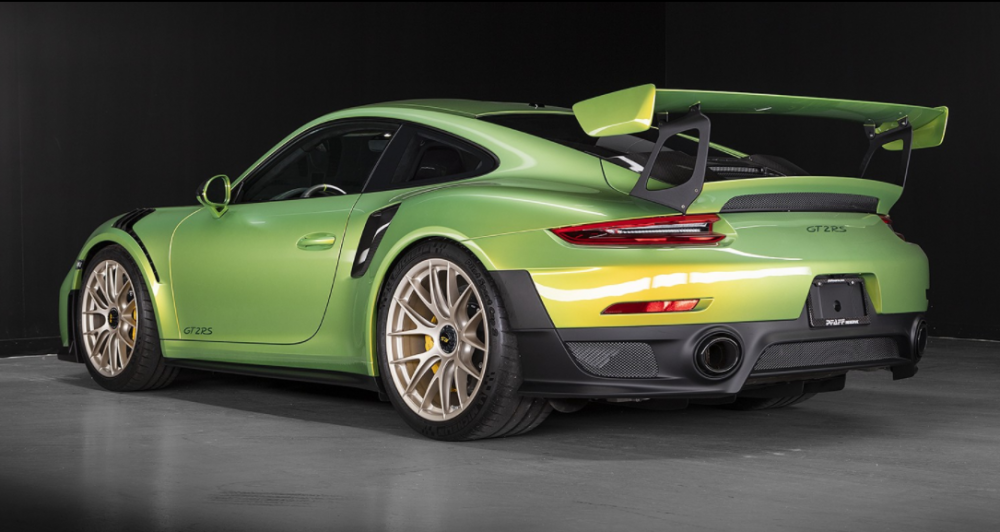 Year: 2018
Model: 911 GT2 RS
VIN: N/A
Engine: 3.8 liter twin-turbocharged flat-6
Transmission: 7-speed Doppelkupplung automatic
Mileage: 1,195 mi
Location: Toronto, Canada
Price: $688,000 CAD ($439,900)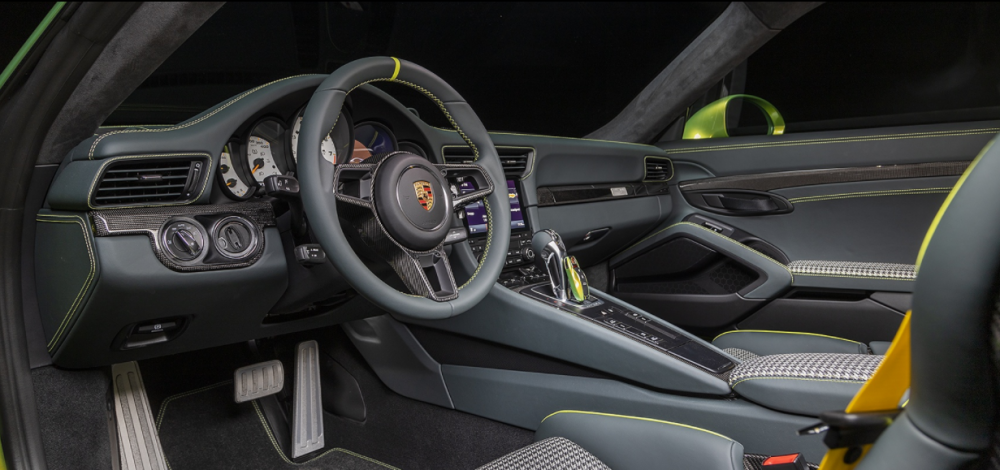 Nobody's Perfect. This amazingly spec'd GT2RS is no exception. For one's pursuit of perfection this GT2's spec may just be the most incredible exercise in detail. Delivered new from Pfaff Porsche to a prominent Toronto collector the car would rest with virtually no mileage until sold to its second caretaker who exercised it a mere 200km. Today this Python Green Chromoflare is available as part of our Reserve inventory.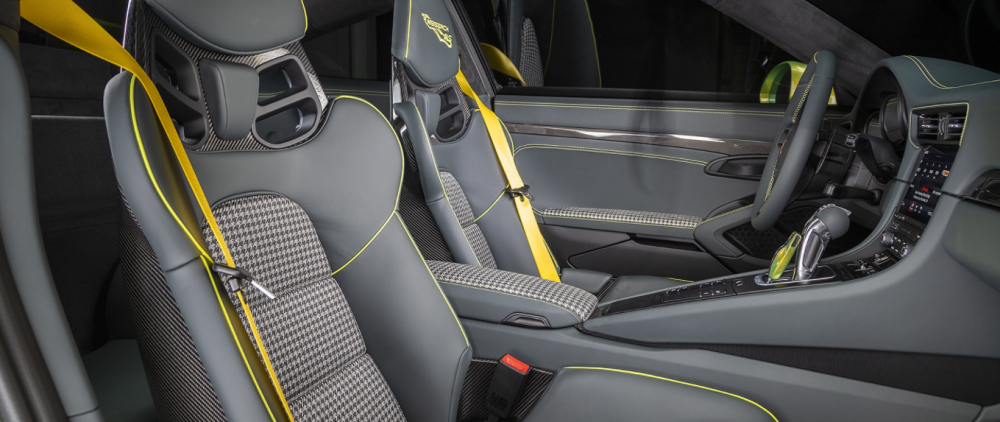 Wow. I totally get going crazy with your RS, and if you are going to do it, I guess this is what you do. Think is the first time I've seen a "Chromoflare" finish on a modern Porsche as the paint is unbelievably expensive and I can't imagine what Porsche charged to do it. The thing is, I don't mind it at all. The RS is already shouting from the mountain tops in plain colors, so you might as well going nuts with the color. Inside, they somehow tied in green leather, houndstooth, carbon fiber, yellow seat belts, and yellow stitching. Again, I don't hate it all all. With some of heinous color combinators people dream out an actually build, props to whoever spec'd this one. The "Nobody's perfect" door sills are a little kitschy, but I don't have the money to build my own crazy RS, so I'll let it be.
The price? A hefty $439,900. I'm curious if that this is actually under sticker given how much Porsche probably charged for this paint. Sadly I don't have the VIN to see for sure, but I'm willing to bet it was around that number. Word is that this car has had a few owners before despite the only 1,200 miles, so maybe this one is a little too crazy. Your thoughts?
– Andrew