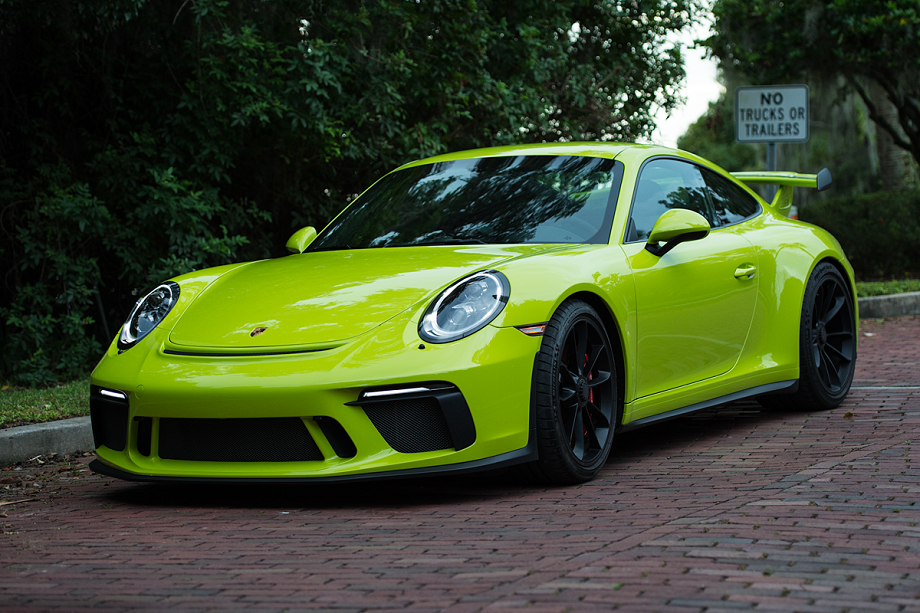 If you missed your chance at an allocation for a new 911 GT3, or if you're just impatient and don't want to wait for one to be built, then you wouldn't really struggle to find one for sale. Since delivery began there have been quite a few for sale at any given moment with the seeming majority having selected the "rare" paint-to-sample option. I have featured a couple of them when the mood struck me, but for the most part buying one of these GT3s doesn't make sense because prices remain too high. And those prices will come down a good bit. So unless you're really impatient there isn't much reason to pounce on one now.
Which brings me to this Birch Green (lichtgrün) 2018 Porsche 911 GT3 located in Florida. This one is not way overpriced. It isn't the lowest priced GT3 I have seen, but it isn't too far off and it might be the least expensive among those in an interesting PTS color. There is a markup, but with an asking price of $190K the markup isn't substantial and the color is awesome enough that you might actually want to make a move. Assuming, of course, you don't mind bright colors. Very bright colors.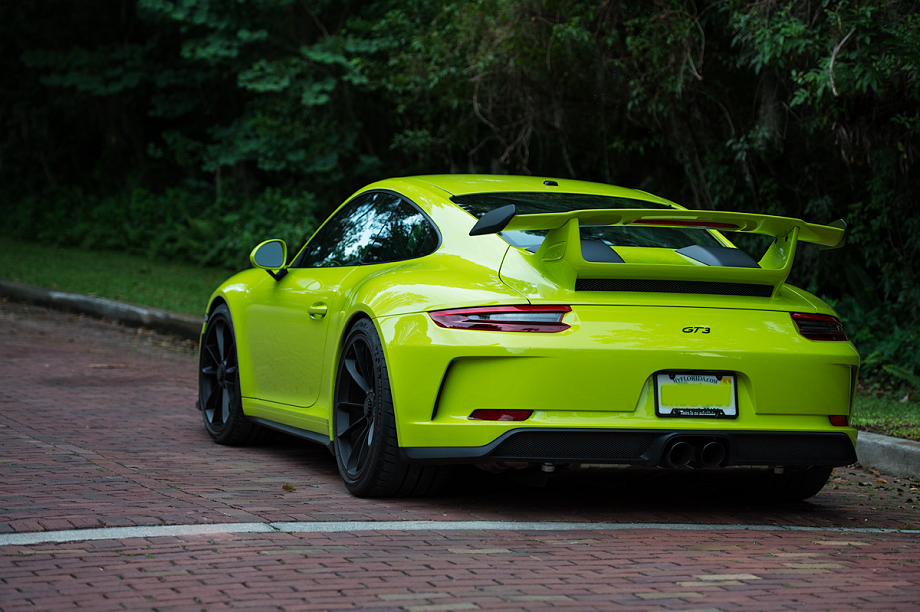 Year: 2018
Model: 911 GT3
VIN: WP0AC2A99JS175244
Engine: 4.0 liter flat-6
Transmission: 6-speed manual
Mileage: 1,044 mi
Price: $190,000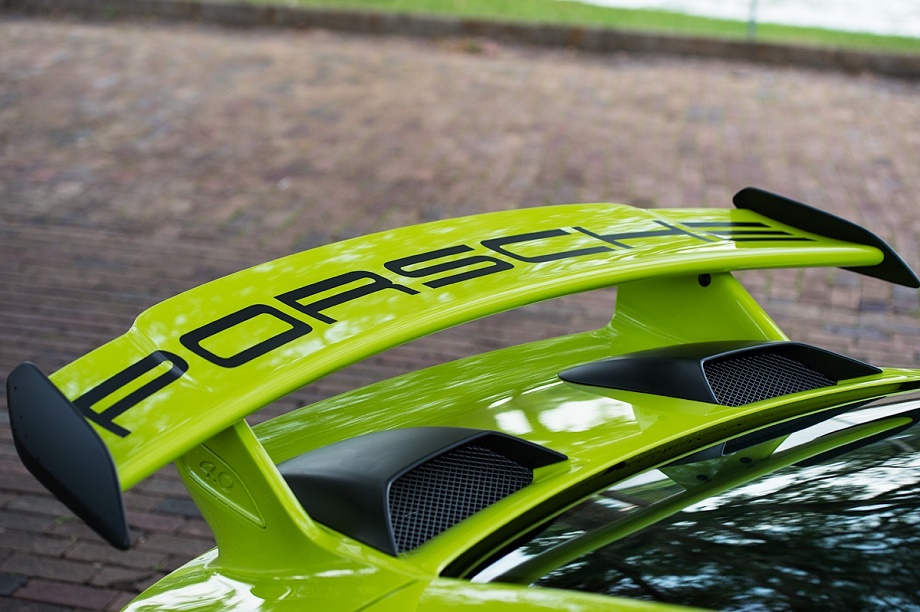 For sale is my PTS Lichtgrun (Birch Green) 2018 GT3. Very nicely optioned: manual, front axle lift, light weight buckets, steel brakes, LEDs, extended range tank, leather pkg w/ steering column in leather, anthracite interior, sport chrono, aluminum pedals, fire extinguisher, satin black wheels.

Pristine, one-owner, no stories, low mileage, never tracked or autocrossed car. Engine has been carefully broken in (have not yet exceeded 7000 rpms). Options include custom radar/laser detector, clear bra (full front, mirrors, doors, small portions of back) and PORSCHE wing decal. MSRP + options ($176.5K + 5K) = $181,500. Car is located in central Florida and is very fairly priced at $190,000 (cash offers only, no trades).

Jerry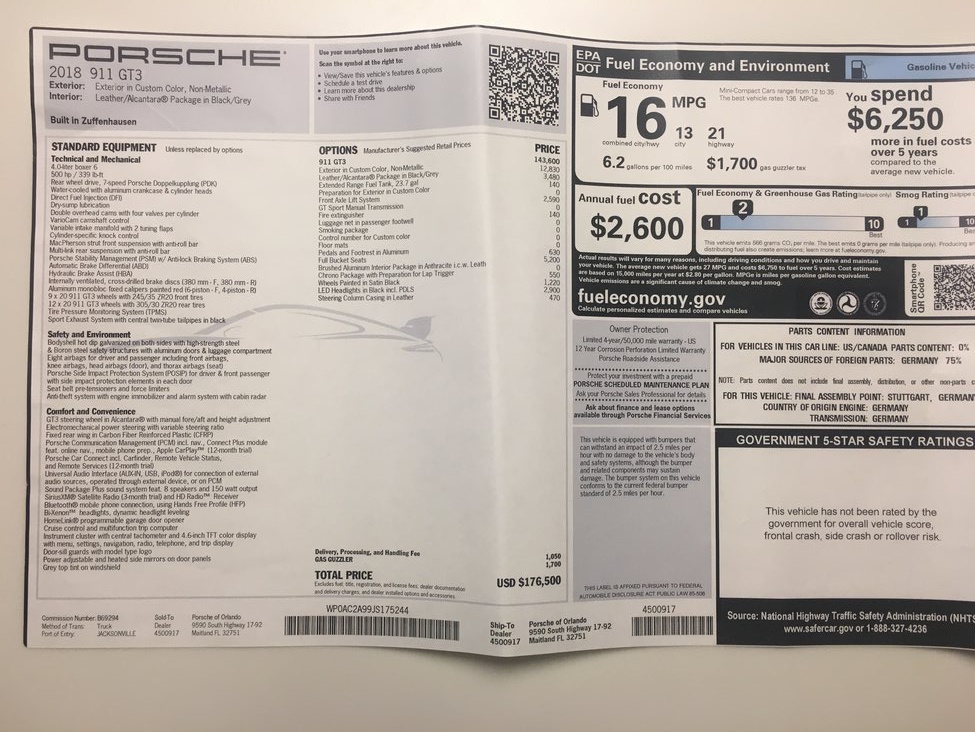 I know I've had many instances of proclaiming that such-and-such PTS color is the best I've seen, but Birch Green really looks phenomenal on this GT3. It's a pretty rare historic Porsche color, but we have seen it show up on a few recent PTS 911s. I like this one here much better than on the GT3 RS I featured previously. Without the sides decal it looks much better. The addition of the Porsche decal on the wing is a nice touch though. I wish we got to see a lot more of this one. There are only a few pictures, none of which are of the interior. That is somewhat understandable given that this car will sell off of its exterior color rather than the interior, but it's always nice to see the way the whole car comes together. Oh well.
The price is low, I guess, because it isn't 100% original and it has a few miles on it. If you're someone who'd like to own a GT3 for a little while then I can't imagine a few hundred extra miles over every other GT3 out there should bother you much. And you aren't going to find too many more in this color. Not too far down the road the price likely will be even lower, but you also might miss out on your chance of getting one like this in the first place.
-Rob