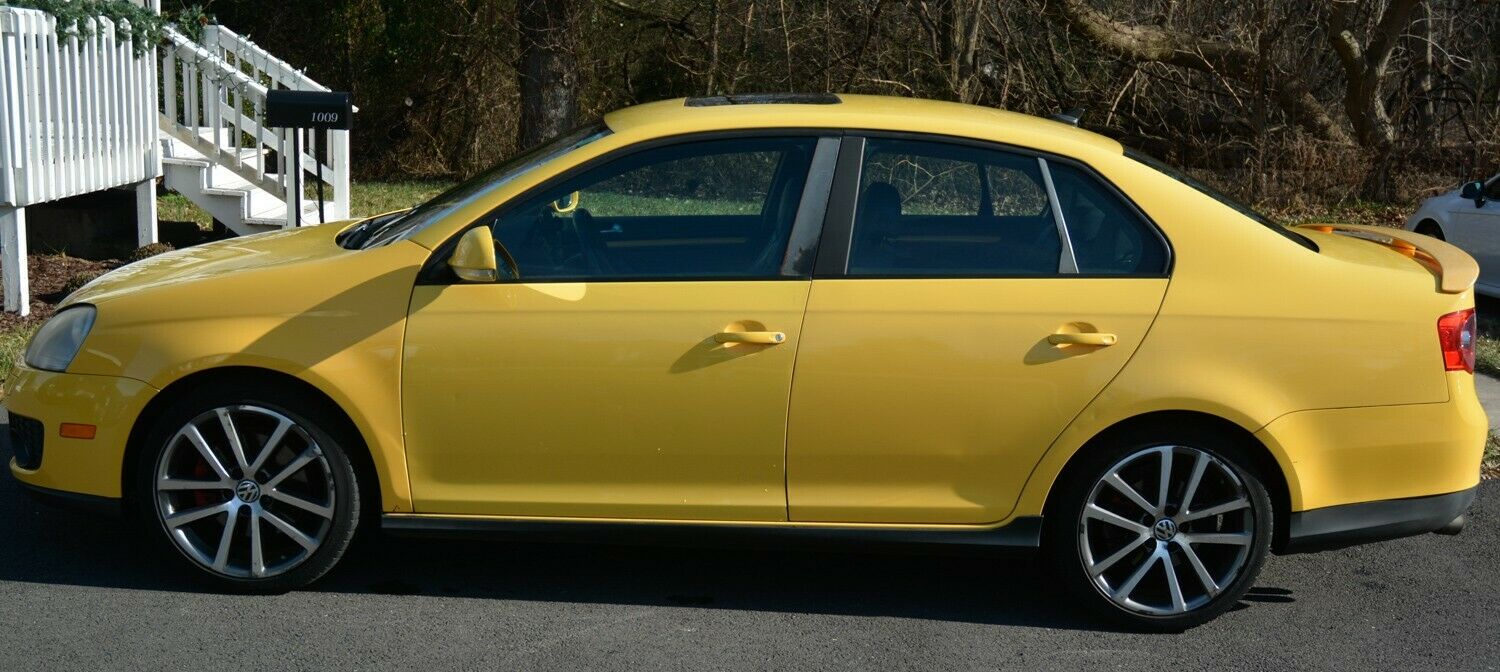 Back in 2007, Volkswagen launched two special editions with the same name but different specification; the Fahrenheit Editions of the GTI and GLI. Effectively these were limited-edition appearance packages; 1200 each of the GTI finished in Magma Orange and the GLI finished in Imola Yellow. Both got 18″ Charleston wheels, a numbered steering wheel with contrasting stitching, upgraded audio, the Premium Package, dual-zone climate control, a sunroof, and leather interior with heated front seats – otherwise, these were stock 2.0Ts with your choice of the DSG gearbox or the six-speed manual. They weren't exactly cheap when new – you'd have to plunk down nearly $30,000 to get into one, at which point you were about $3,000 shy of a BMW 328i. Still, with only 2,400 imported, they're somewhat rare to see, and this one has been owned by the seller since it was just 10,000 miles old. The thing is, that doesn't mean it's a keeper.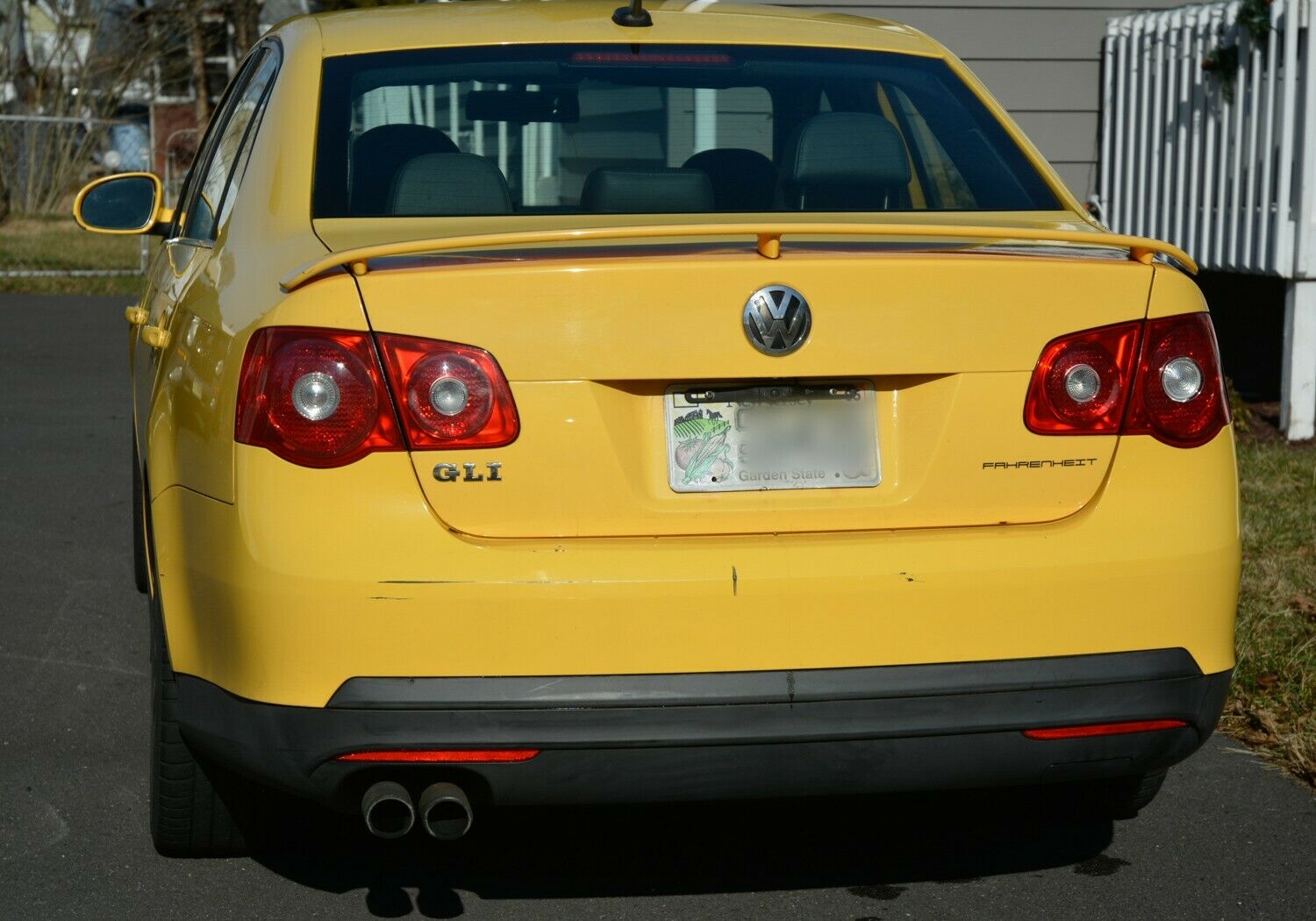 Year: 2007
Model: Jetta GLI Fahrenheit Edition
VIN: 3VWWJ71K37M172821
Engine: 2.0 liter turbocharged inline-4
Transmission: 6-speed manual
Mileage: 177,000 mi
Location: Burlington, New Jersey
Price: No Reserve Auction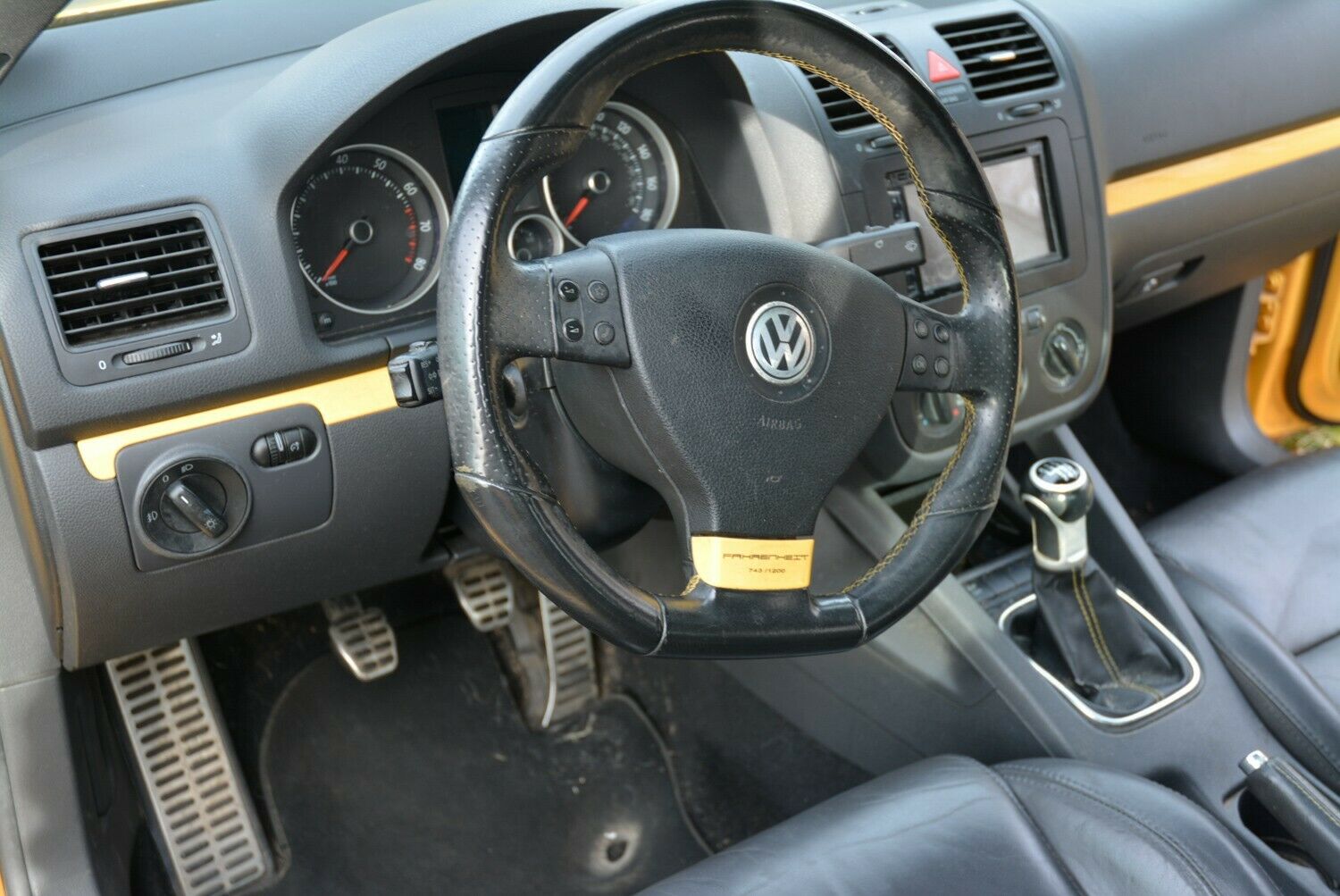 2007 Jetta GLI Fahrenheit 743 of 1,200

I bought this car certified when it had 10,000 miles and I have been the only driver since. It has been a good car and it should still run for many more miles, but my family has grown and we no longer fit in it. As you'd expect from a car with so many miles, there are cosmetic issues but mechanically it is very good. Please see photos for details.

Fahrenheit was a limited edition that VW issued in 2007. They only made 1,200 of them. The steering wheel shows that this one was 743 of 1,200

Some details:

– 4-speed manual transmission with automatic traction control (can be turned on and off)
– Fully working sunroof
– Multiple air bags (driver, passenger, side, etc.)
– Leather interiors
– Large trunk space. The back seats fold to allow access to the trunk and to increase cargo space
– Rear-view camera
– Bluetooth stereo with DVD and DIVX player
– AUX input
– Back seat includes foldable armrest with storage space and cupholders
– Heating and air conditioning
– Cruise control
– Halogen headlights

Some notes:

I had it inspected at a local shop prior to starting this auction. I include the results of this inspection in the pictures. There are a few points I want to highlight:

1. The front headlight bulb blew in December. I bought replacements that are brand new and I'll include them in the auction. Replacing them takes 10 minutes if you follow a YouTube video. Unfortunately the weather has been very cold and I have not been able to do it

2. The report states that it leaks oil. This is true. From the day I bought it, there has been a slow oil leak. Years ago the VW dealer told me repairs could cost several hundred dollars, but they were not necessary as long as I kept refilling the oil tank. I have been doing this for over 13 years with no issues. I have one or two new bottles of oil that I will include in the auction. My experience is that I need to top off the oil every 4,000 mi or so

3. The base of the right front external mirror is broken. I re-attached it with tape about two years ago and it is holding

4. Needs tires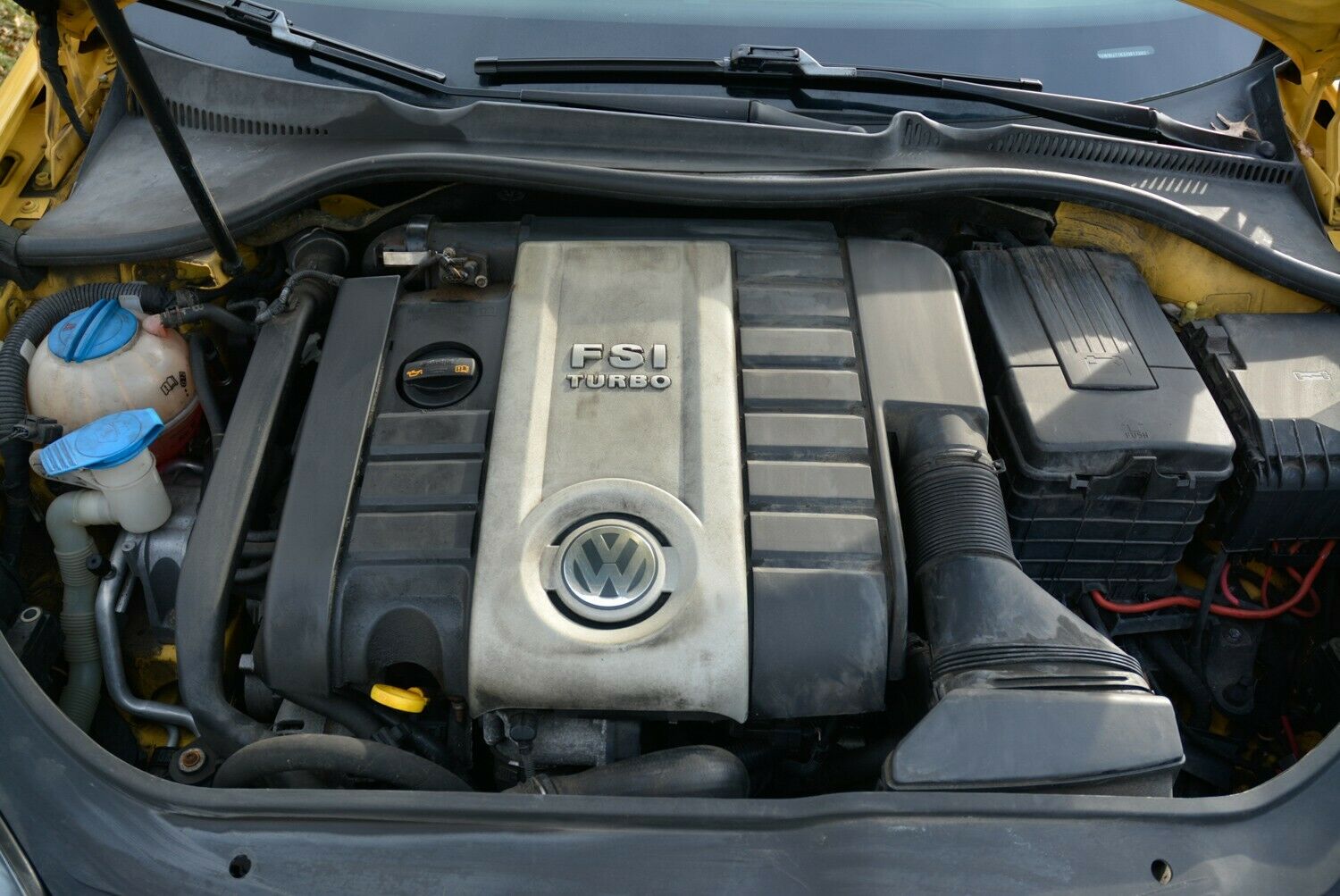 Okay, so I'll be honest – what captivated me about this car was the poor condition. Normally someone who buys a special edition example of a German car – even one like a Jetta – takes pride in it, cares for it. Or, they mod the hell out of it. Neither is the case here. This car was just used – heavily – for the best part of 170,000 miles by this family. The exterior has a bunch of dents, it looks like the driver's door has been repainted and poorly color matched, the wheels are all curbed, the bumpers scraped up, the headlights make me itch they're in such a need of polishing…the list goes on. Step inside, and you've got ripped leather dirty surfaces everywhere…it looks like they must use sandpaper-lined gloves to adjust all the controls. And that's just the tip of the cosmetic issue iceberg. Then you've got functional issues; oil consumption, it needs new tires, and the suspension is worn. If there's a few things to give kudos to the seller for, it's that they obviously got their money's worth out of this car and have honestly presented it and its issues, right down to a recent pre-purchase inspection laying it all out there. Bids are surprising, frankly, given this – the Jetta GLI is nowhere near as sought as the GTI, yet this one's already up to $2,500. Personally I wouldn't pay a dime more. I don't fault someone for using their car and accruing signs of that age along the way; my own Passat is not far from this one in terms of mileage and has its own faults and battle scars from a life of use. But it somehow doesn't look nearly as used up as this car does. Honestly a day of detailing would probably reveal that it's not as bad as it looks at first, and a few thousand dollars could make this one look pretty good again. But then, since you can get a pretty decent one for only a few thousand dollars more, why go through the headache?
-Carter