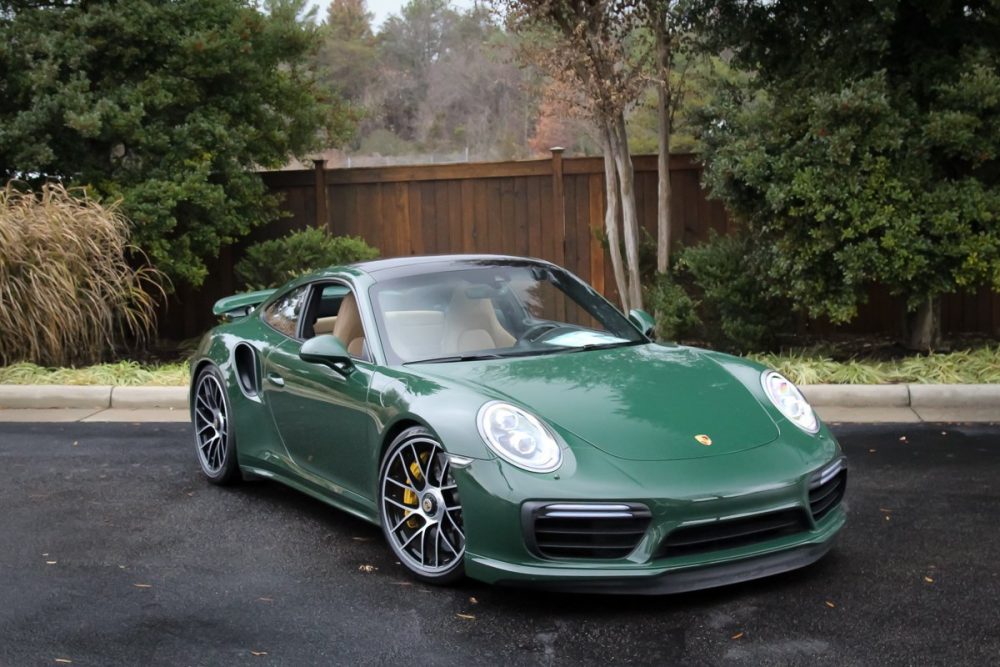 After last week's adventures in Paint to Sample, where a surprising number of people actually liked the color combo, I thought I'd go a little bit more traditional. As far as sports car tradition goes, it really doesn't get more classic than British Racing Green, although it's on a German car. This 2018 Porsche 911 Turbo S is not only a street legal rocket ship that is capable getting to 60 mph in just 2.7 seconds and through the quarter-mile in 10.7 seconds, but also tame enough to be driven early single day. It also somehow manages to look like a 911, even though according to those numbers it has to be some kind of space rocket. What isn't to love here?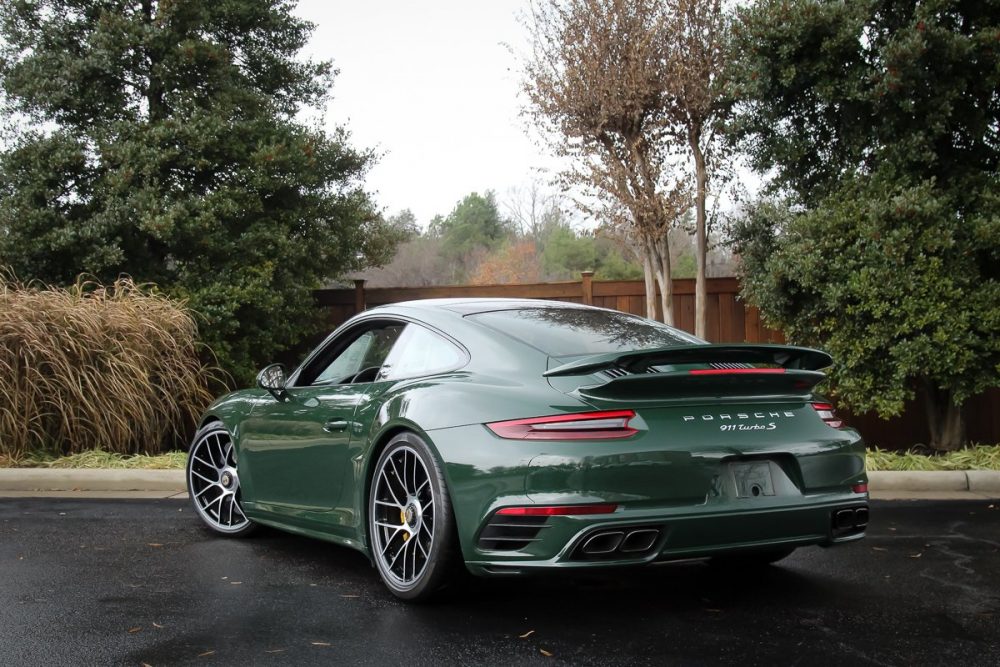 Year: 2018
Model: 911 Turbo S
VIN: WP0AD2A9XJS156280
Engine: 3.8 liter twin-turbocharged flat-6
Transmission: 7-speed Doppelkupplung automatic
Mileage: 8,460 mi
Location: Richmond, Virginia
Price: $187,900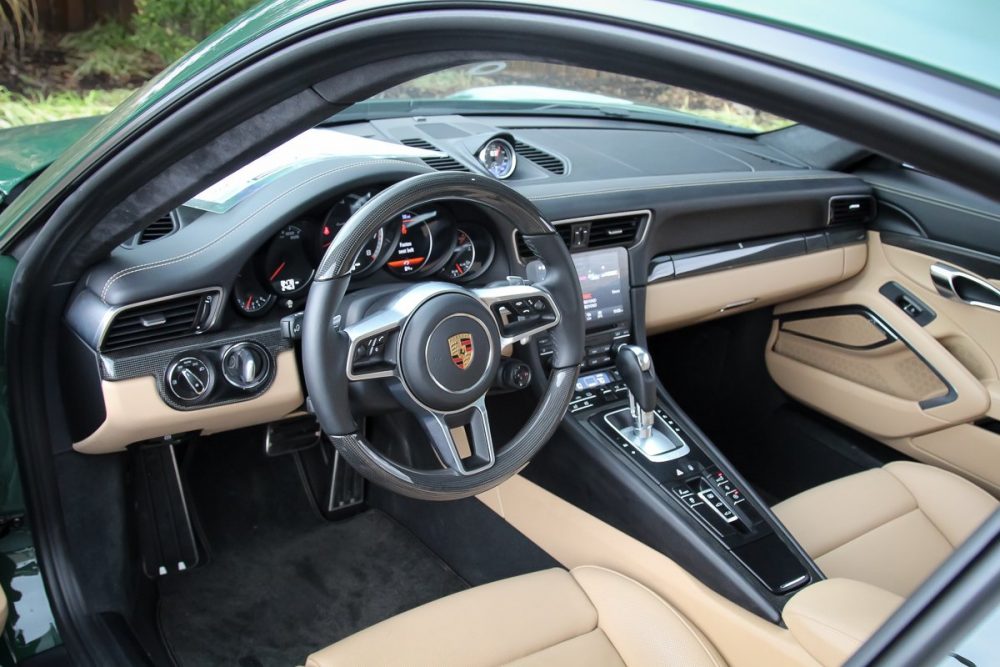 Offering a stunning 2018 Turbo S in PTS British Racing Green. This 1 owner was sold new at Euroclassics and will be Porsche Certified extending the factory warranty 2 years with no mileage restriction. The previous owner fitted this vehicle with H&R Lowering springs as well as Sharkwerks Exhaust. We have the factory exhaust as well as suspension that will sell with the vehicle. Please call, text, email, PM if you have any questions.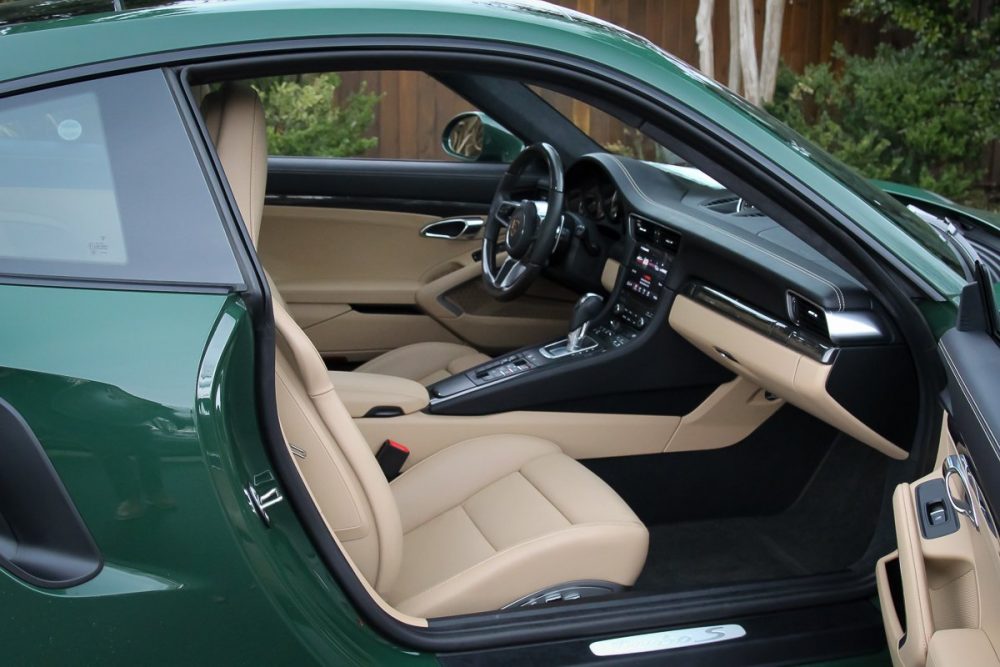 Round of applause for whoever spec'd this car out. Start with the top of the food chain, paint it in British Racing Green, sprinkle in a couple options, and you are set. For a 2018, it looks like it at least someone had some fun with 8,800 miles, but if someone told me this was a new car, I'd probably believe them. The interior isn't my favorite color, and I think he carbon trim clashes a little, but the discount on what is still a new car is probably worth it for some.
The sticker price on this car was a $214,000 and some change, and now the asking price is $187,900. A nice discount if you can afford it and a downright bargain compared to a GT2 RS that still trades right around $300,000. I know these Turbo cars don't get the same love and admiration as the GT cars, but these stats don't lie. Neither does the absolute practically of them and ease of living with. I hate to sound like a broken record, but unless there are four inches of snow on the ground, you can drive this thing 365 days a year. Then on the ride home from work, you can swing by the local strip and put down a 11 second quarter mile. That versatility is well worth the mighty price tag to me.
– Andrew