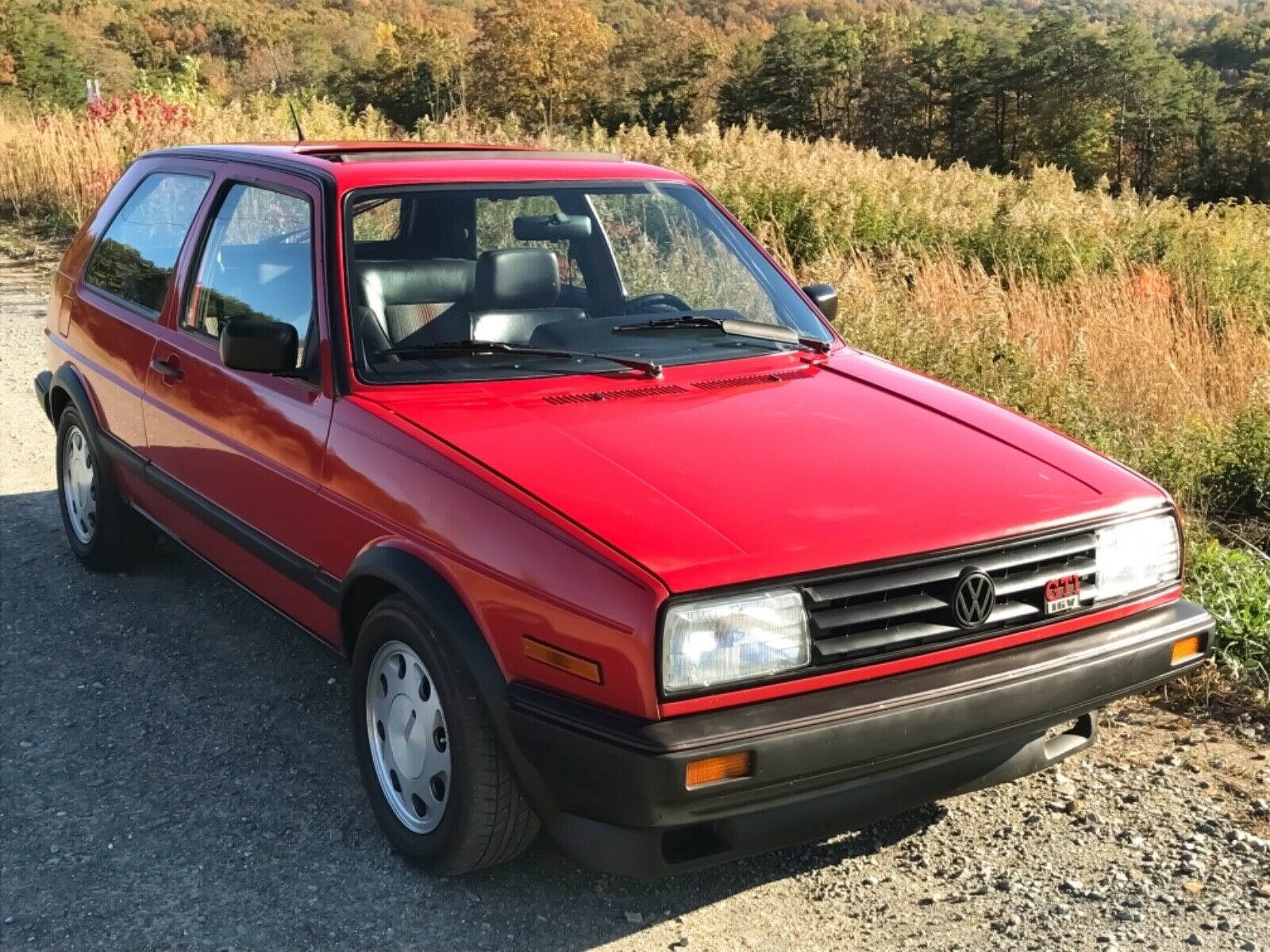 Update 4/20/19: This GTI 16V sold for $8,322.
Remember what I just said about being at the mercy of what's available? So here comes another Volkswagen, but I promise this one won't disappoint. That's because unlike the other examples which were fringe favorites, here's the bad boy everyone wants – the GTI 16V.
For 1987, Volkswagen brought its development of the EA827 inline-4 (the "PL") to the Golf. Already in the Scirocco, it boasted 16 valves, 10:1 compression, KE-Jetronic injection and 123 horsepower. That was over a 20% jump in power, and mated to a close-ratio 5-speed manual it more than made up for the additional heft of the A2 compared to the A1.
To help differentiate its new engine, and because it was initially run alongside the 8V model, several styling cues were added to the 16V. Shared with the Scirocco, the easiest to spot were the "Silverstone" (Teardrop) alloys that would be the signature of the 16Vs for the next few years. Less noticeable were minor changes; painted lower valances and a deeper front lip spoiler, a relocated Fuba antenna now residing on the roof, and of course 16V badges and red stripes throughout. The 16V also got a special leatherette interior and beefy 205-55-VR14 Pirelli P600 tires.
Over the subsequent two years there weren't many changes to the GTI 16V outside of the "big door" single pane glass change and revised grill of all A2s in '88, as it'd undergo a major overhaul and bump in displacement for the '90 model year. This particular GTI is also unique as one of the very last Westmoreland built GTIs, as production closed in '88 and shifted to Puebla. And this '89 must certainly be one of the best left out there:
6 Comments