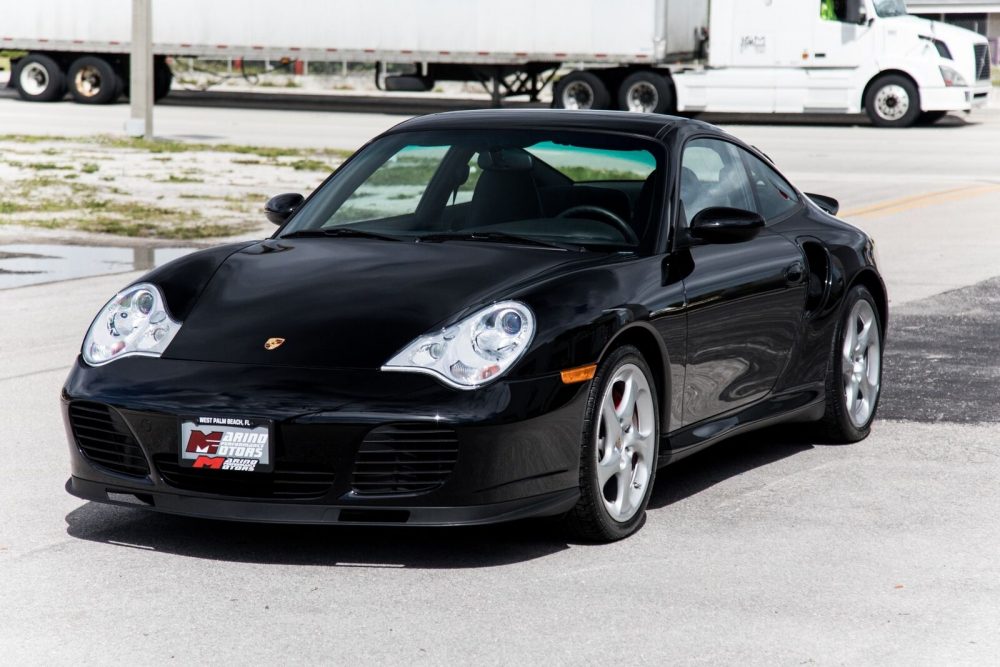 There is always something fascinating about "time capsule" cars, even on stuff that isn't all that old. I know the car I'm talking is far from new, but it is hard to believe the newest Porsche 996 Turbos are 14 years-old now. These cars were incredibly tough and more than reasonable to use as a daily driver, so that is what people did. I think from the 993 and prior, if you bought a 911 Turbo, that was a car that wasn't leaving the garage on a Tuesday morning in November to drive to work when it was raining. In the 996 Turbo, go for it. And people did, lots of these have a healthy amount of miles and them and honestly, good for them. However, it looks like one example was spared to rain, along with basically everything else.
This 2003 up for sale in Florida has just 963 miles on it. Thats it, 963. How and why? No idea. If you want, bring a check with six-figures on it.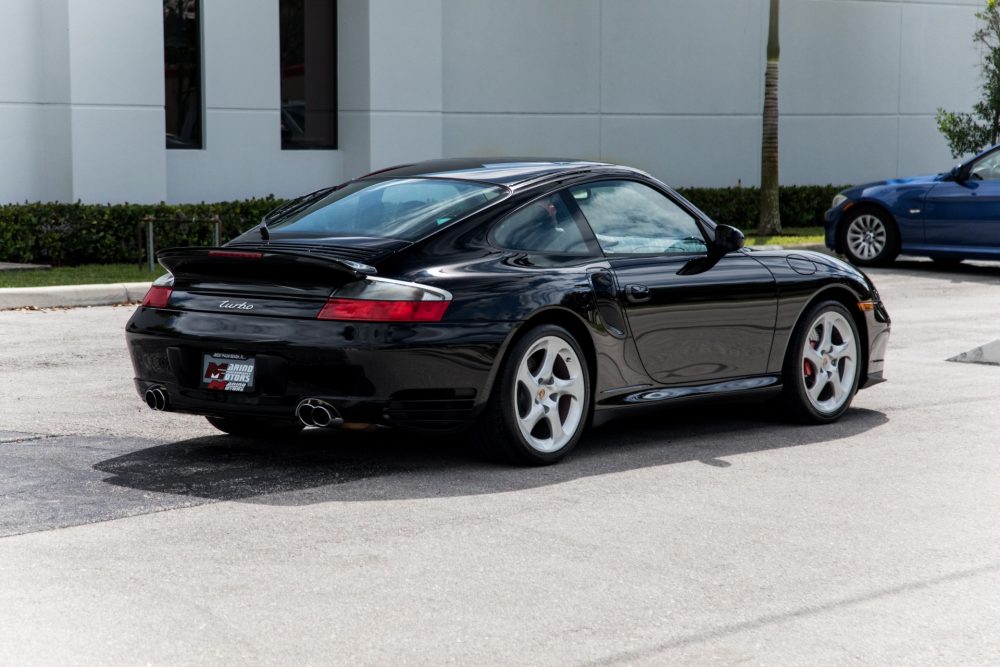 Year: 2003
Model: 911 Turbo
VIN: WP0AB29993S685877
Engine: 3.6 liter twin-turbocharged flat-6
Transmission: 6-speed manual
Mileage: 963 mi
Location: West Palm Beach, Florida
Price: $103,900 Buy It Now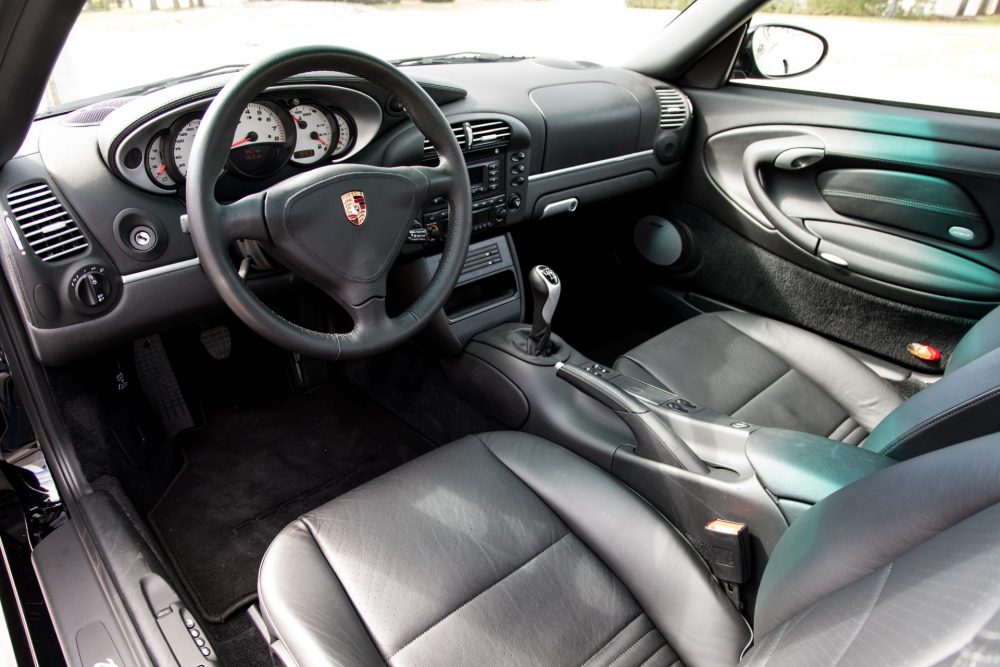 2003 Porsche 911 Turbo

ULTRA LOW 963 Miles!

Only One Owner!

Rare Manual Transmission

Large Aluminum Look Package

Stainless Steel Exhaust Pipes

Meticulously Maintained

Marino Performance Motors proudly presents this amazing near flawless 2003 Porsche 911 Turbo with a staggeringly low 963 miles. This particular 911 has been kept in a climate controlled garage by one owner its entire life and is presented in near perfect condition. It has never been in an accident , and wears all of it's original paint in excellent condition. The 911 Has always been on the top of every critics list when it comes to performance and beauty. The Turbo trim level takes it up a notch and becomes a truly impressive machine that performs just as good as it looks.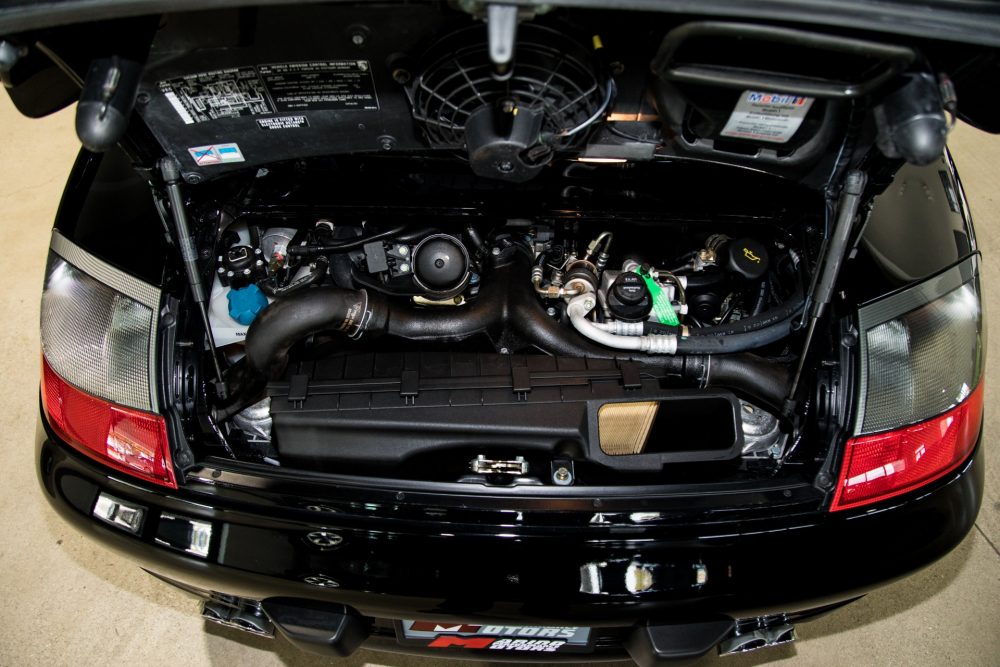 It pretty much looks like how you'd expect a 996 Turbo with under 1,000 miles to look. Sadly it is an incredibly boring color combo of black on black, but at least it exists. Options seem to be pretty light too, so if you were looking for an example with flare, this isn't it.
Now the price. $103,900 puts it in an interesting position. This is about $25,000 over other 996 Turbos with a handful of miles on it, but about $40,000-50,000 less than a 996 GT2 with 2,000-3,000 miles. So that means if you buy this car for $100,000, put 15,000 miles on it, you are still looking at it being worth $75,000 at least, maybe more. Is it worth it? Maybe. A better play is probably just buying one of those $75,000 examples and driving that, but if you need to say your 996 Turbo has less than a 1,000 miles on it, go for it.
– Andrew