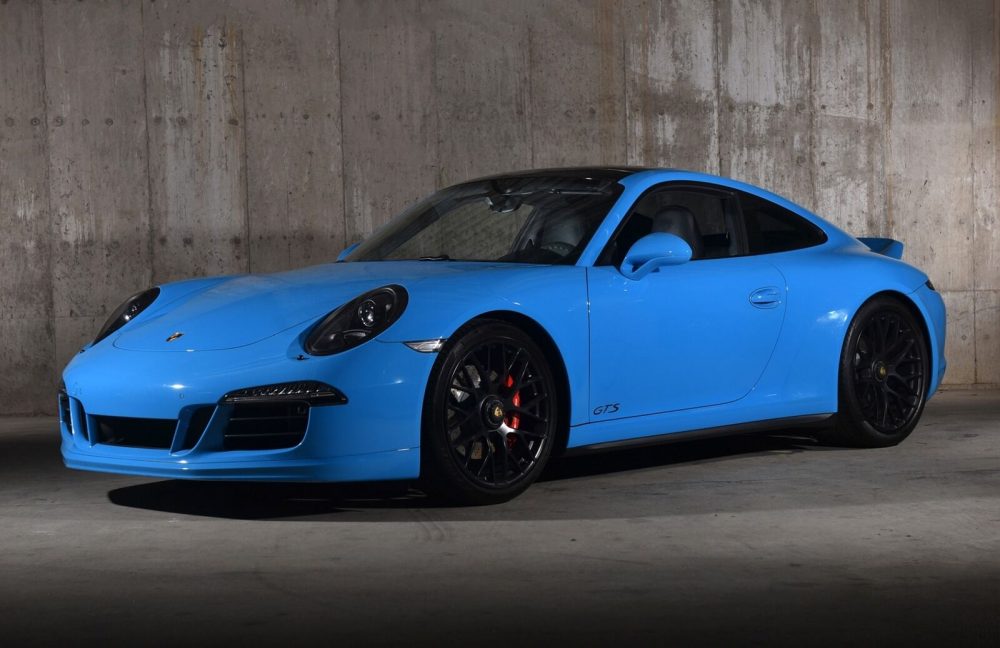 The 2016 Porsche 911 Carrera GTS might go down as one of those "special" cars. Well, I guess it already is, but it is more of an end of an era. The 2016 model year was the last of the 991.1 cars before switching to the twin-turbocharge 3.0-liter with the facelift. That means this is the last of the naturally-aspirated 3.8-liter which admittedly has been around for a long time, but for good reason. You pair that with the almost-a-GT car GTS, and you have something special. Go even further and option with with the 7-speed manual and paint-to-sample in Mexico Blue? I'd say this one is "special".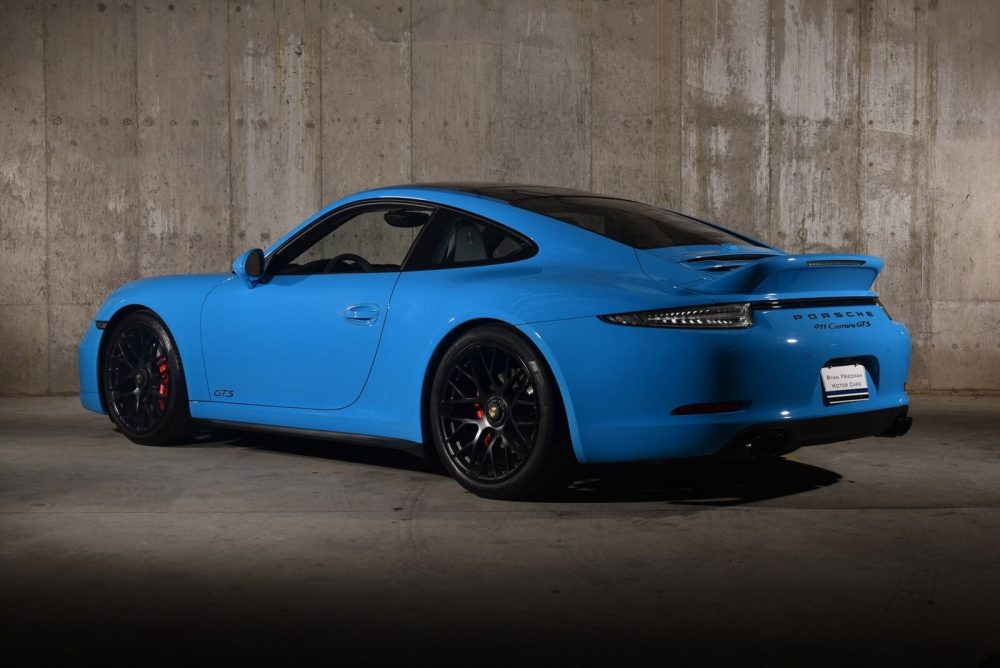 Year: 2016
Model: 911 Carrera GTS
VIN: WP0AB2A92GS122901
Engine: 3.8 liter flat-6
Transmission: 7-speed manual
Mileage: 17,161
Location: Valley Stream, New York
Price: $124,995 Buy It Now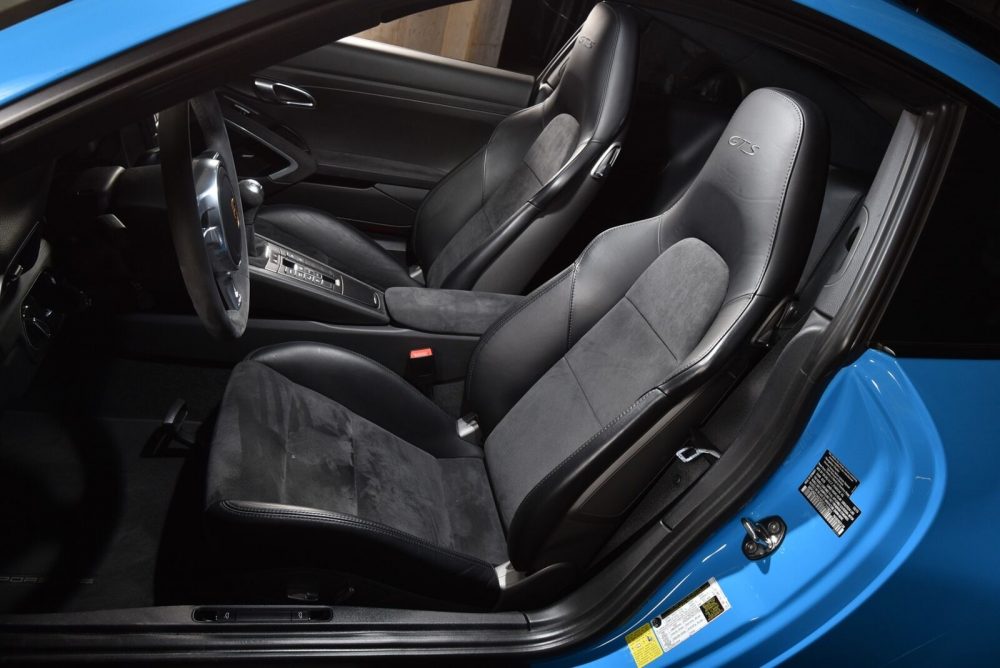 2016 PORSCHE 911 Carrera GTS: Limited And Historical Mexico Blue. The Last Of The Non-Turbo 911. 7-Speed Manual. 430-HP. A Low 16,XXX Miles. Clean CARFAX Report. A Recent And Complete Servicing Rendered By RFMC's In-House Porsche Tech With 30 Years Of Expertise (Servicing Specifics Are Available Upon Request).

With the move to forced-fed 6s and future hybridization engine configurations, along with the scarcity of manual operation; the purity of an unfiltered driving experience is something that is becoming a soon-to-be distant memory. With this incredibly special 991.1 GTS, that is simply not the case. A naturally-aspirated flat-6 with superlative power figures that's manually operated in a non-GT 911 format is something that is highly unlikely to be seen again (especially with 2016 signifying the end of the naturally-aspirated 991.1 GTS).
To put this into a deeper perspective, many 911 aficionados compare the 991.1 GTS to the last of the 911 993s; particularly the final years of the 993, 1997 and 1998 (just like how the 993 Carrera S was introduced during the 2nd to the last year of production of the 993-series, so was the GTS in the 991.1-series, as the model years coincide with the final years of the 991.1-series, 2015 and 2016). When the Carrera S's 1997 model year was released, it was championed for featuring enthralling standard-issue performance equipment, offered in a naturally-aspirated package; it boasted coveted desirables such as a widebody (the 991.1 also features a widebody along with the standard-issue enthralling performance equipment), and an updated braking and suspension system, which made the S models very desirable. We all know that after production of the 993 ceased, then came along the water-cooled 996, which ushered in a new era for the 911. During this era, from 1999 to 2016, the 911 remained naturally-aspirated aside from the Turbos and the GT2s; with the introduction of the 991.2 991 and now 992 911, the GT3/GT3RS are the only remaining non-turbocharged 911s allow that to sink in.
Factory Ordered Options:
031 Porsche Dynamic Chassis Control (PDCC) incl. PASM Sport Suspension
435 20-inch 911 Turbo S Wheels
487 Manual Transmission
581 Luggage net in passenger footwell
583 Smoking package
638 ParkAssist (Front and Rear) with Reversing Camera
653 Electric Slide/Tilt Sunroof in Glass
789 Code for Exterior Paint to Sample
98 Exterior Paint to Sample, Non-Metallic
GF Leather Interior in Black with Alcantara
P3H BOSE Audio Package
XAT SportDesign package
XLJ Storage Compartment Lid in Alcantara with Porsche Crest
XXG Clear Glass Taillights
The 991.1 GTS is such an important model in recent Porsche history. In mentioning the latter, the GTS nameplate is as historic as its Mexico Blue finish (336 non-metallic); with the GTS nomenclature being initially introduced to the world by way of the iconic 904 Carrera GTS, while the 70s made way for Mexico Blue and the very defining Ducktail spoiler as first seen on the storied 911 2.7 RS (and now onto this 991.1 GTS)!
Do not miss the opportunity in assuming ownership of this electrifying and immensely special 2016 911 Carrera GTS coupe! For additional information, call and/or text us now at 516-217-2580/516-217-2580; were authentic motorcar aficionados, lets chat!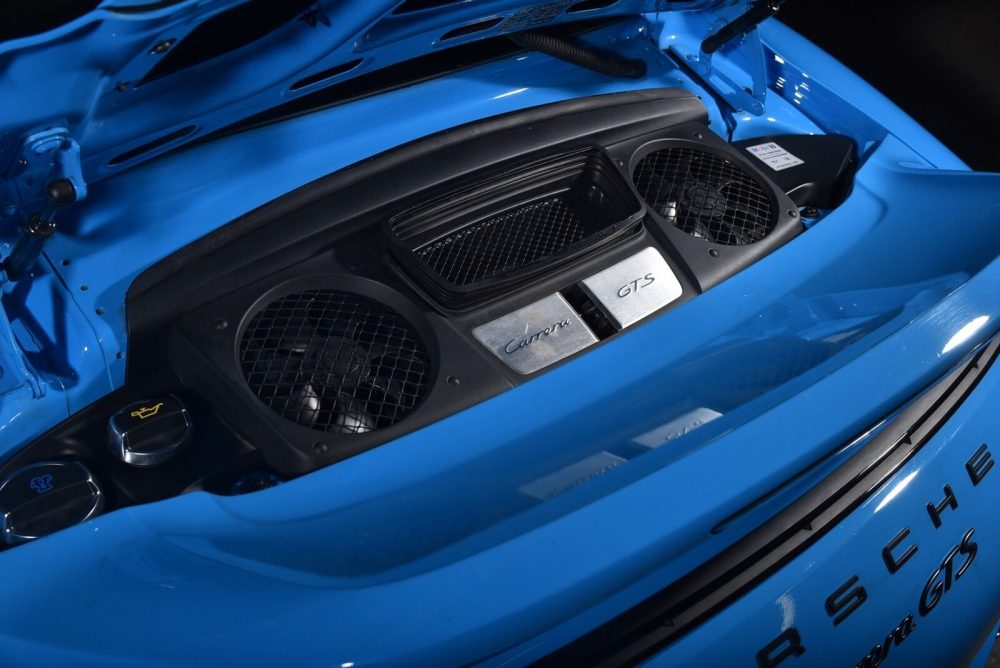 This is a nice one. All the goodies of GTS with black everything, even the headlight housings. Whoever spec'd this car knew what they were doing. Curiously enough, no Mexico Blue interior trim at all. Usually those who spend the money for a paint-to-sample color spring for the extra trim since they obviously love the color, but none to be found here. I am even getting a little bit of a GTS Club Coupe vibe going on and wonder if that is what the original owner was shooting for on this one.
However, all this goodness comes with a price. Even with 17,000 miles, you have an asking price of $125,000. For those keeping score at home, that price gets you a pick of a handful of 991.1 GT3 examples if you like. Yes, those are all PDKs, but a GT3 is a GT3. If you still wanted to go GTS 7-Speed but 991.2 with the twin-turbo 3.0-liter, you can still have a fancy blue but save about $15,000. Its tough to nick-pick a couple grand on those one-off cars as long as they are in the ballpark, and I think this one is. Yes, its a very big premium, but that is what you pay for special colors and 7-speed. I wish I had these problems.
– Andrew