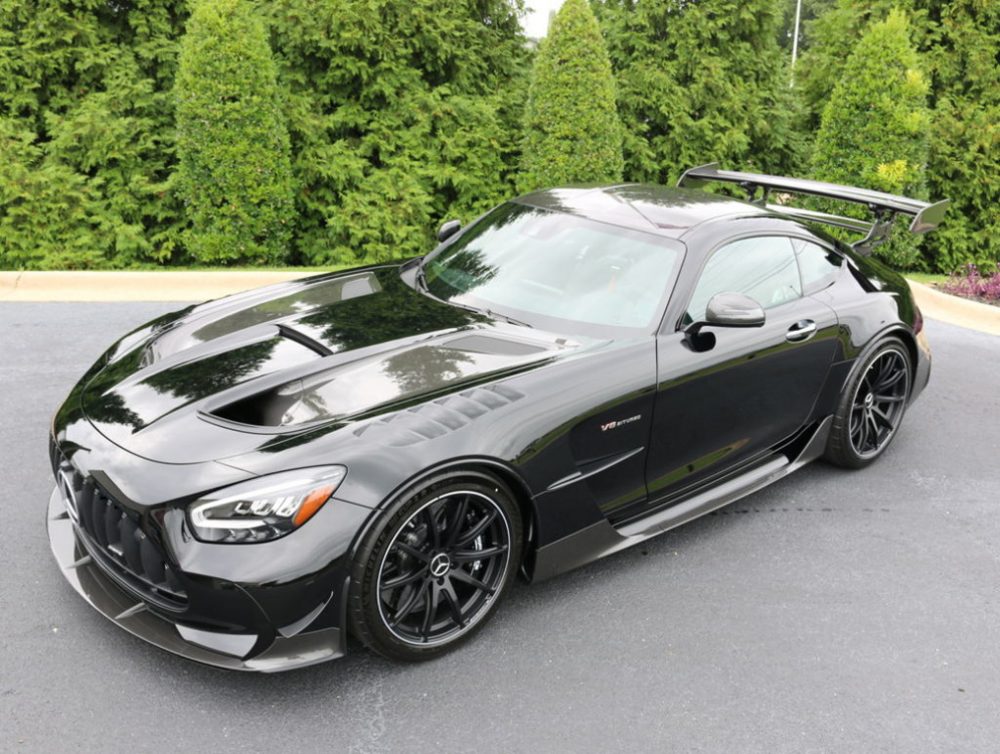 The engineers and product planners who are responsible for the Mercedes-AMG GT sure are busy. Launched for the 2015 model year, the lineup is as follows: GT, GT S, GT C, GT R, GT R Pro, GT Roadster, and the now the craziest of them all, the new GT Black Series. As with everything previously Black Series, this is a very extreme car. Overzealous aerodynamic bodywork, a track-focused suspension setup, and a peak of 720 horsepower. This is not a GT car, despite the literal name of GT Black Series. The price? $335,000. That of course is the price Mercedes prints on the sticker. But this is 2021, where everything is priced to the extreme – and this example in Arkansas is no different.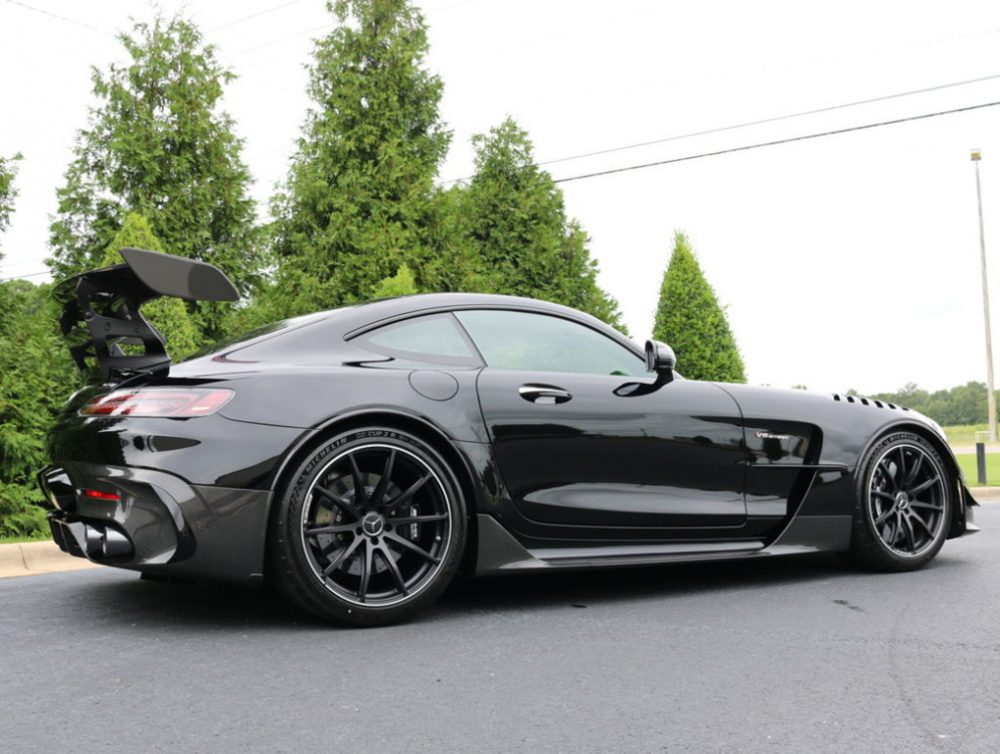 Year: 2021
VIN: W1KYJ8BA5MA042058
Model: AMG GT Black Series
Engine: 4.0 liter twin-turbocharged V8
Transmission: 7-speed automatic
Mileage: 120 mi
Location: Jonesboro, Arkansas
Price: $569,980 Buy It Now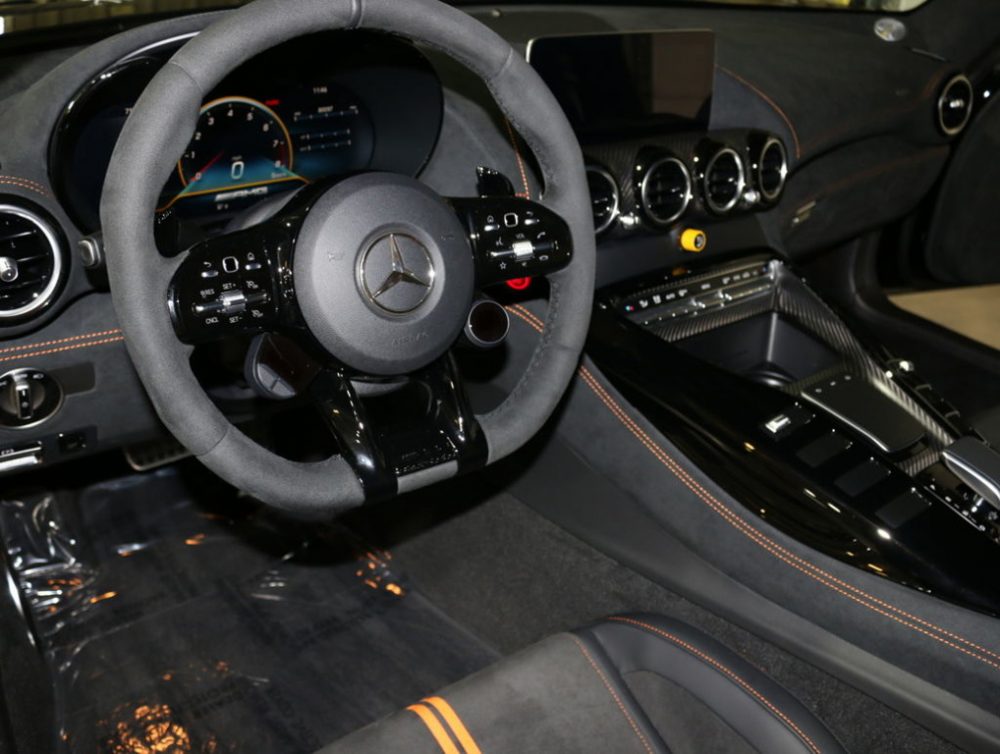 2021 Mercedes AMG GT BLACK SERIES For Sale.
Finished in Black Exterior over a Black with Orange Stripe interior.
Ordered with every available options from the factory.
Call OR Text 8709318004 with any questions.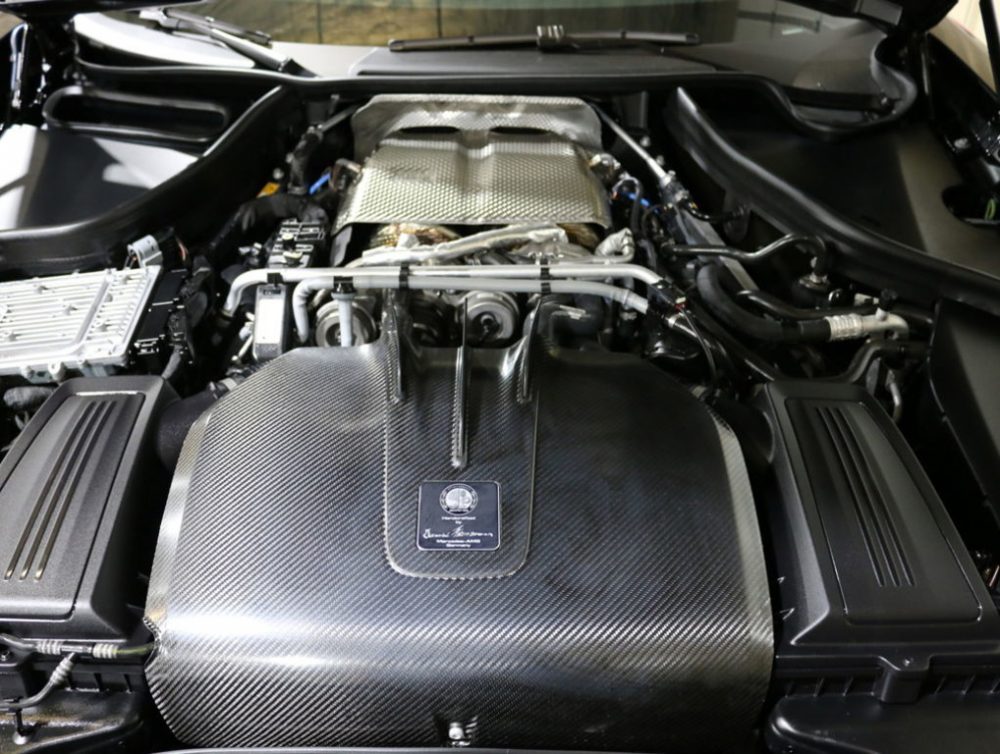 Needless to say, this thing is totally bonkers. When it was tested at the Nurburgring Nordschleife in November 2020, it laid down a 6:43.616 lap time. That, at that moment, was the fastest lap time for a production car. That doesn't come easy and shows you how serious AMG was developing this car, even after the GT-R Pro. While all the previous Black Series cars were fun to tool around on the street with, I don't think this would be all that fun to take out on a Friday night with feeling sore in your lower back.
Now for the asking price. $570,000. That is $235,000 over the sticker. Yes, Black Series cars pull a real premium now, but theoretically you can still buy one of these from Mercedes. Actually getting a dealer to sell you one is a different story, but this car is still in production. Still, here is now and if you want it you probably have to pay a premium. Welcome to 2021.
– Andrew