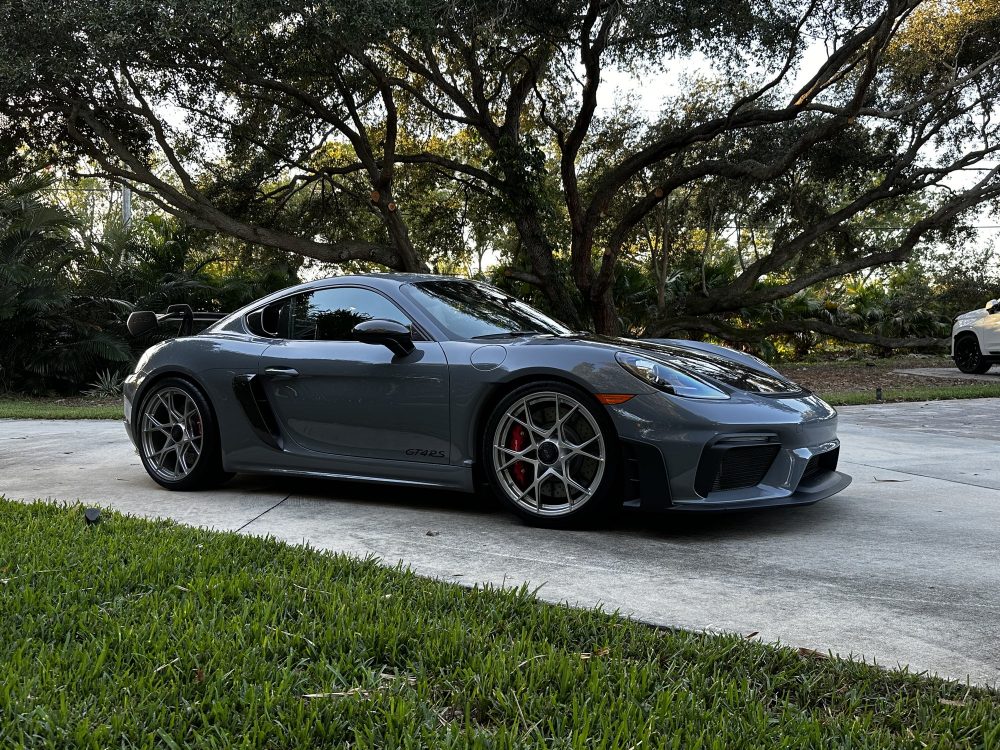 Well, they are here. One of the hottest and most anticipated Porsche models in a while. The 718 Cayman GT4 RS. For everything the GT4 is, the GT4 RS is at another level. You know the drill. The naturally aspirated 4.0-liter flat-six makes a peak 493 horsepower and 331 pound-feet of torque, good enough to pull down 0-60 runs in 2.8 seconds. Those are hypercar numbers in a Cayman. All at a starting price of $150,000. Of course, that is if you can get one, which of course you can't unless you've been leasing loaded-up Cayennes every 3 years from your local dealer since they came out back in 2004 as well as buying everything else that has been offered to you without fuss. Then maybe you can get on the list. If that isn't you, then here you go. All you need to do is send the money…a lot of money.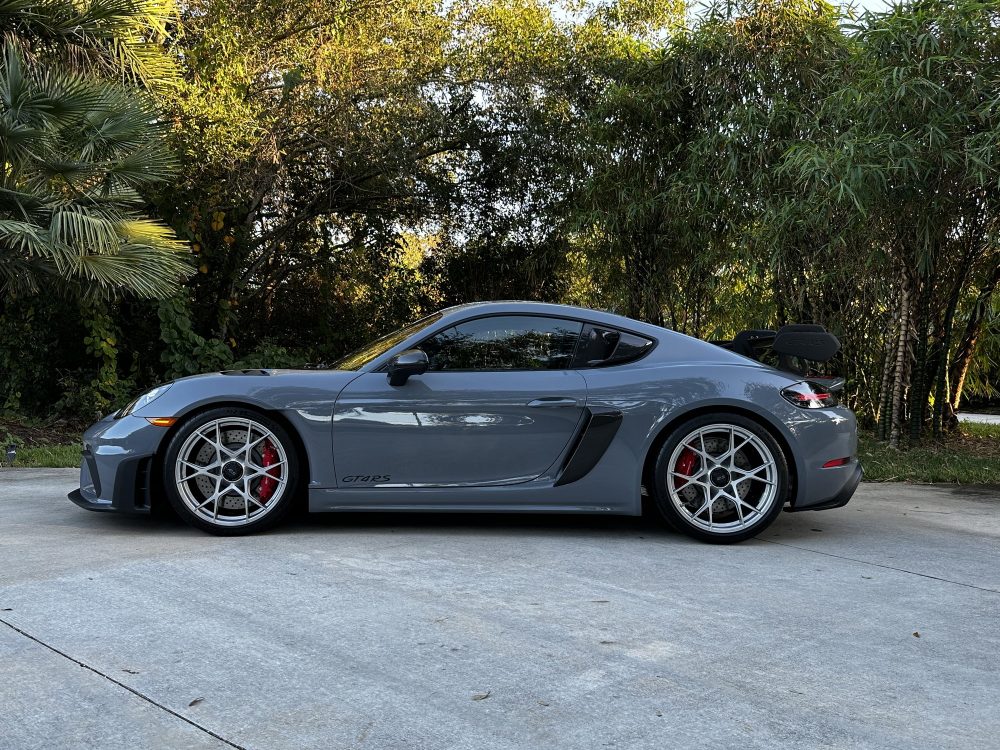 Year: 2023
Model: 718 Cayman GT4 RS
VIN: WP0AE2A81PS280161
Engine: 4.0 liter flat-6
Transmission: 7-speed Doppelkupplung automatic
Mileage: 39 mi
Location: Clearwater, Florida
Price: $280,000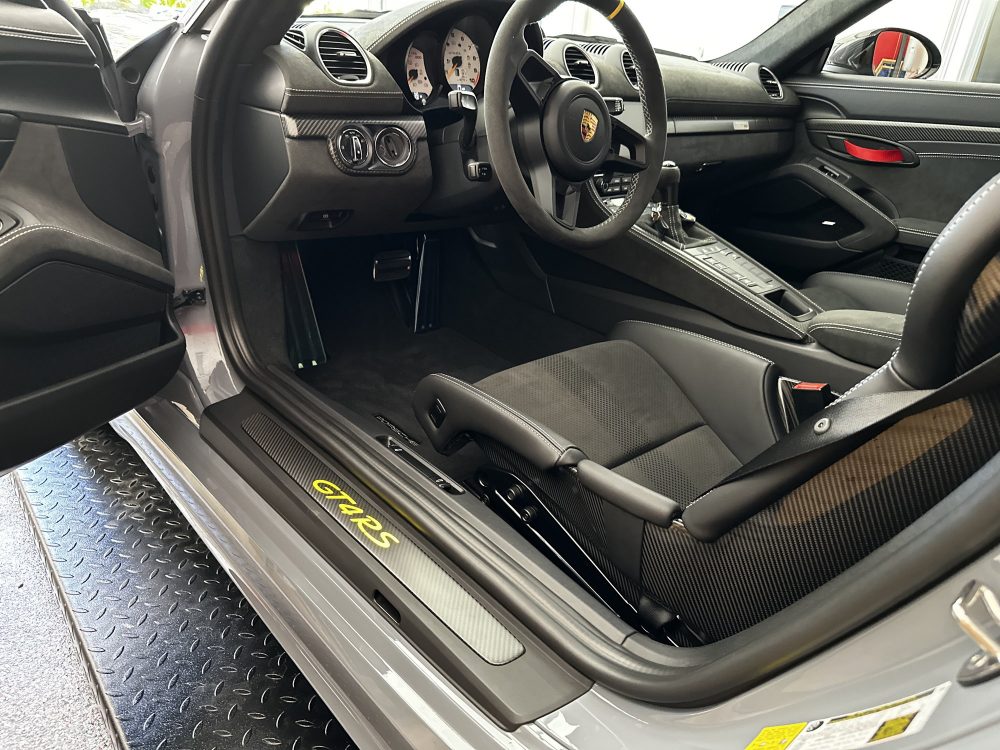 Brand new and only driven home from the dealership. As mentioned prior the only reason for selling is competing interests in other cars. Car has no lien and ready to go, main details are as follows:

– MSRP was $178,510
– Arctic Grey
– Weissach Package
– Steel Brakes (by design for track use long term)

Feel free to PM me is you have any questions at all.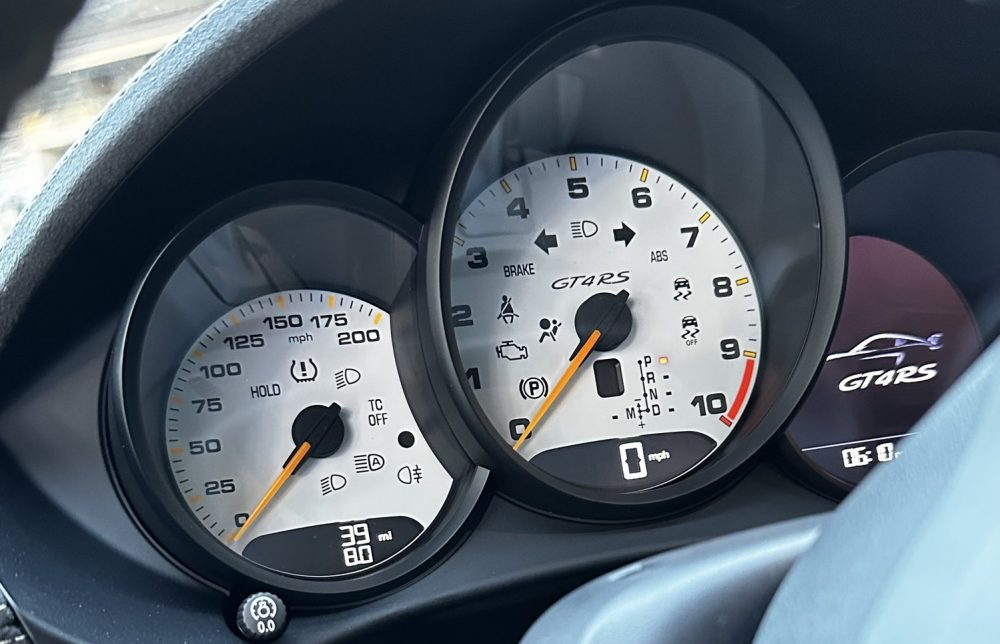 With a mere 39 miles on the odometer, this GT4 RS is the first we've seen up for sale. This one has the $13,250 Weissach Package, along with a handful of other goodies for a sticker price of just under $179,000. Not totally insane and probably extremely good value as long as you pretend that the C8 Corvette doesn't exist. However, there is a markup for this one. A very large one.
You can take this one home for an asking price of $280,000…that's a cool $100,000 over sticker price. This certainly isn't a new phenomenon considering people are still paying over sticker for the Ford Bronco and well, this is a Porsche GT RS car, so that makes it infinitely more special. I suppose if you have unlimited money, this is an easy choice, but for the majority of us who live in reality, a hard pass. However, if you are more than happy to spend over $150,000 on a Cayman, is everything really all that bad in your life?
– Andrew