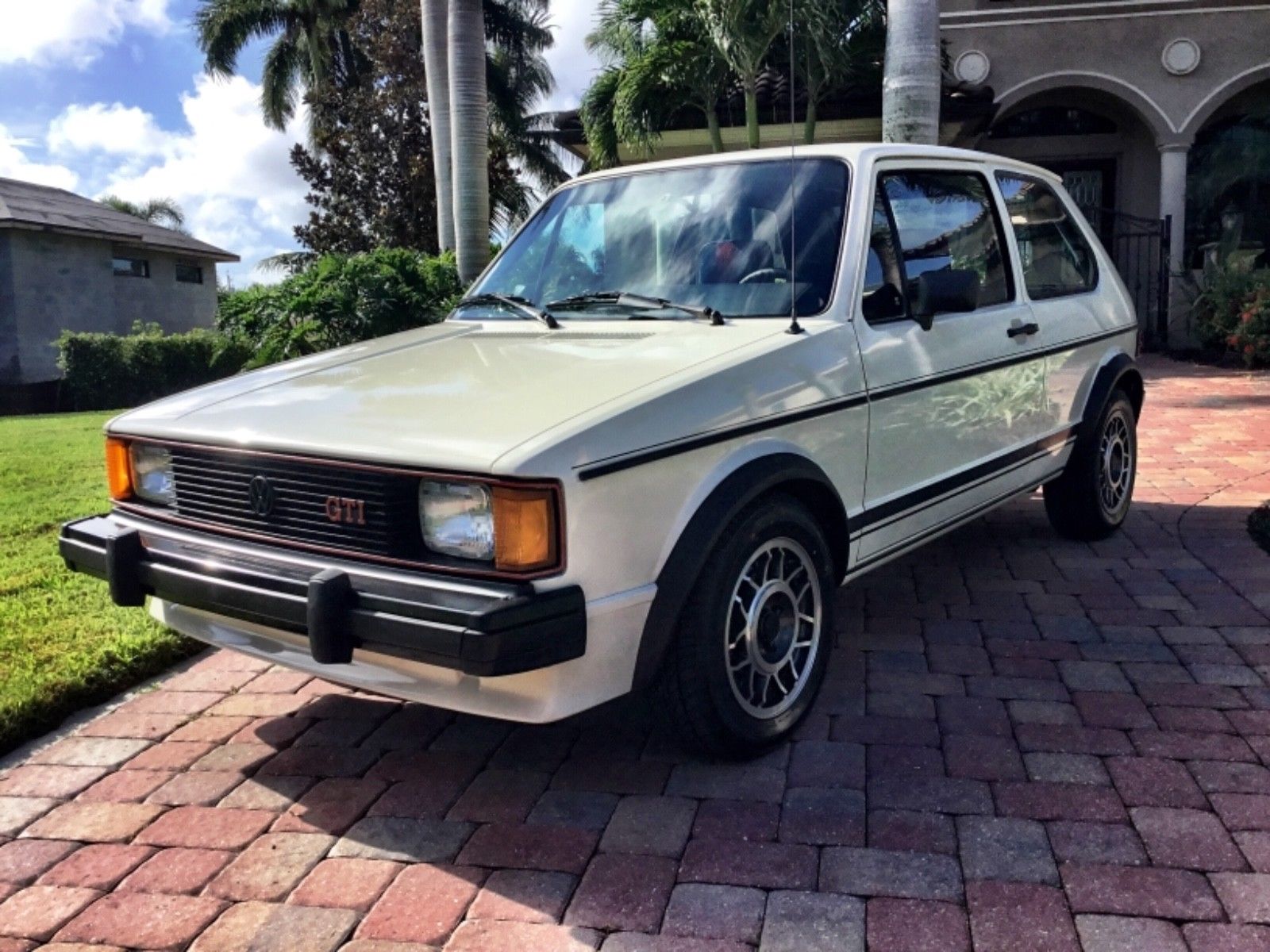 The seller "m3456y" on eBay has a secret. He manages to find some seriously impressive condition original A1 chassis cars – in particular, GTIs. I've looked at a few of them before, and they never fail to impress. In November 2017 there was a lovely white over red 1983:
May of this year brought a beautiful black over blue 1984:
And, another black '84, this one with red interior:
Each time I've been shocked by how clean the presentation is. Having owned one nearly two decades ago, mine was a wreck even then compared to these cars. It was full of miles, holes and mold with electronics and seat fabric that barely functioned. So every time I spy an A1 over this seller's driveway pavers, it's as if the clouds have parted and my long-since dead GTI has come back to Earth from Volkshalla, resurrected in much better shape than when I last saw it hanging from the cross.
Well, Mark's back with another GTI, and this one is the best yet. It's the most original with the lowest mileage we've seen in a while, and I bet it'll blow your mind, too: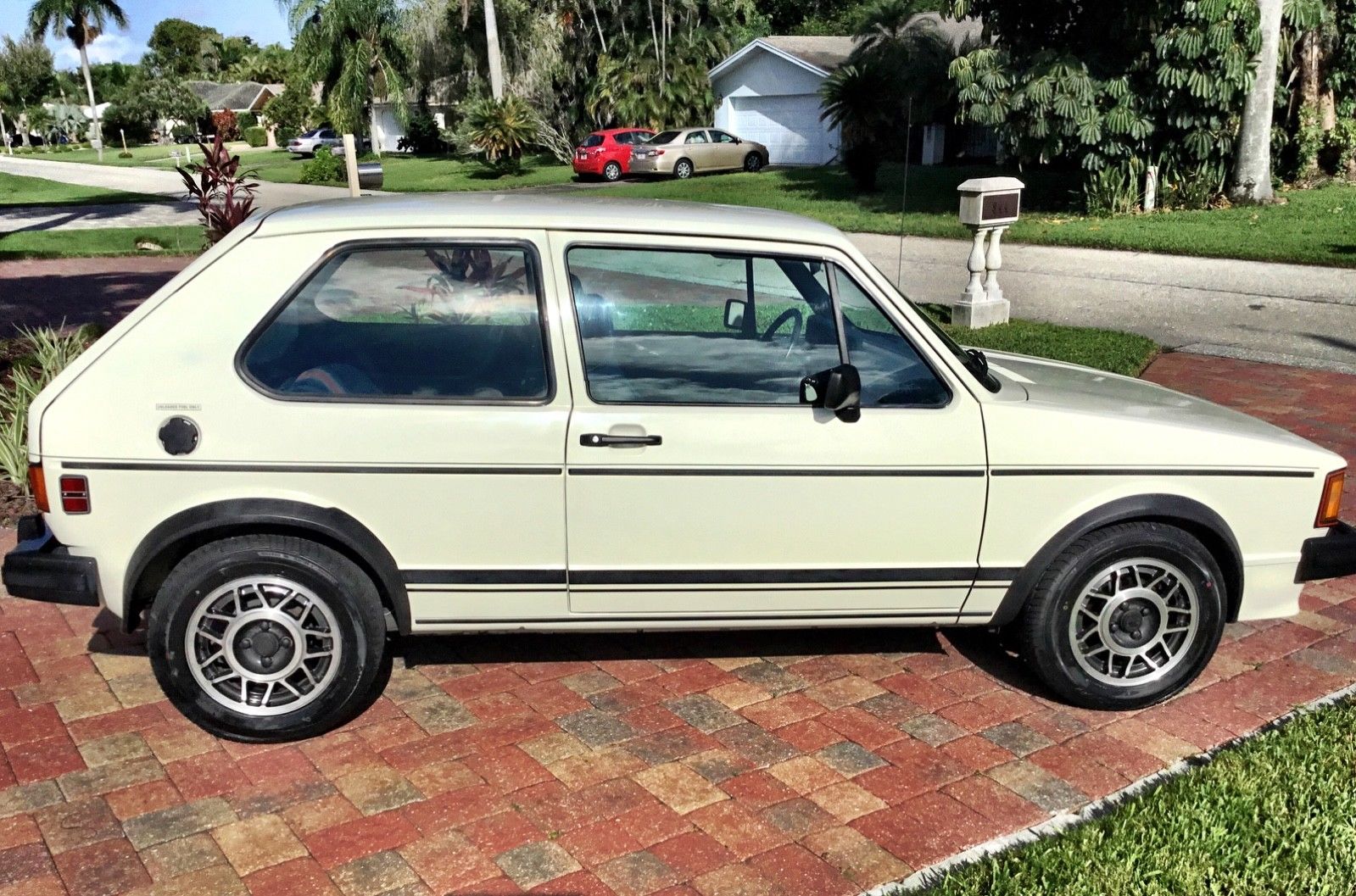 Year: 1984
Model: GTI
VIN: 1VWDC0172EV035649
Engine: 1.8 liter inline-4
Transmission: 5-speed manual
Mileage: 32,250 mi
Price: $17,500 Buy It Now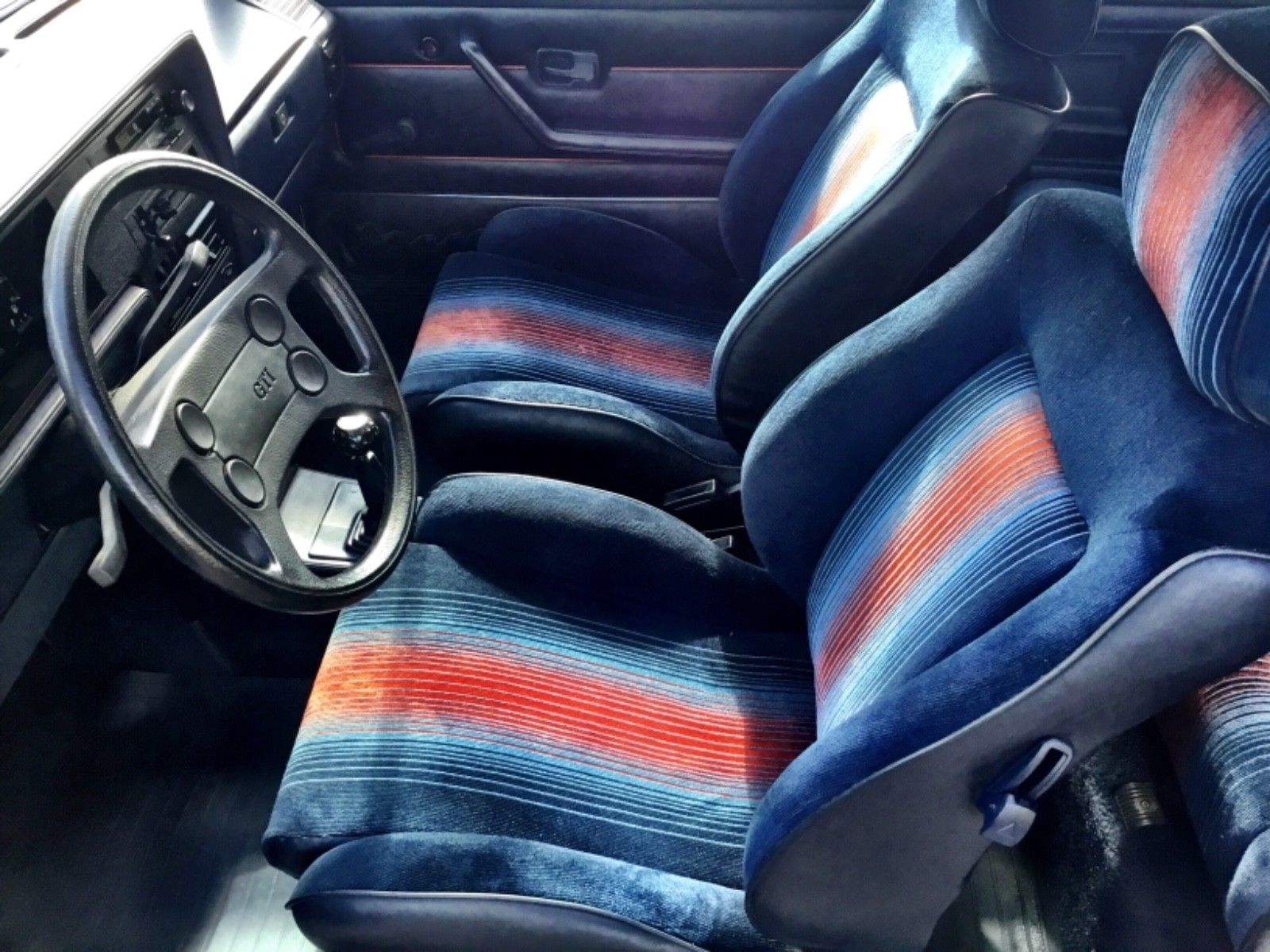 This white 1984 GTI is as nice and original as you will find. It is well documented and has just over 32,000 verified miles. It spent time in Alabama, Arizona and a short time in Kentucky. The single stage paint with the exception of the roof – which had a large faded spot and 2 blended small scratches is original and still shines like it did when new. There is absolutely zero rust…I even pulled all of the fender flares and checked. There are no dents or door dings – just a few very, very tiny paint chips barely worth mentioning. The bumpers still have the original paint and are near perfect. The pinch welds, trim and molding is also perfect. The underside is free of rust as well and a pressure cleaning would make it like new. The wheels are original – they are not refinished – they are in perfect condition and fitted with new tires. The glass is original and unscratched and the decals with the exception of a few touched up chips are in great shape. The interior is also mint. There are no worn, faded or torn spots anywhere. The headliner was replaced and the original dash had a couple cracks which is common, so it was replaced as well. The carpet and original color-matched Rabbit floor mats are in excellent condition – the carpet is still soft and pliable. The original rear tire and jack have never been used. The car has the original stereo, factory installed rear speakers and still has the foam speaker enclosures. Mechanically the car starts, runs, shifts and drives like new. The factory a/c was converted to 134 and blows ice cold. Everything works as it should with the exception of the tachometer which works about 80% of the time. I have not pulled it, but believe it's just a bad ground. The engine, fuel lines and fittings still retain the same cadmium shine as they had from the factory. The only non-original parts are the Neuspeed lowering springs and a new complete Techtonics exhaust from the manifold back. The sound is excellent. I have most of the records, including a logbook detailing gas fill-ups, parts and service performed. I have the original owners manual, window sticker, factory build sheet, original sales receipt and copies of the previous owners titles. This is the 7th GTI I've owned in the last 3 years and it is also the nicest. It would make a fantastic addition to any collection and is a car that could be driven to car shows and will continue to appreciate in value. I try to honestly and accurately represent all of the cars I sell. If you have any questions or would like any additional pictures, give me a call. 239-292-2370 my name is Mark.

Here are several recent testimonials:

Eric B.

"I love the GTI I bought from Mark. The car was in fantastic condition and drives just as good as it did in 1984 – I'm amazed at how quickly it starts every time I turn the key. This was my first time buying a car sight-unseen (I live in California) but his communication was such that I never had any worries about trust at all. He's also been great about answering any questions I have and I know I can count on his help down the road."

Erik W.

"I purchased a 1989 Cabriolet from Mark for my wife, and we couldn't be happier with our decision. Mark makes the used car buying experience very easy. He is only a phone call or text away if you have any questions about the vehicle or the process of purchasing a vehicle. It's tough buying a car online, sight unseen, but Mark answered every single question I had honestly. It's good to know how much pride he takes in working on these vehicles and that there are still trustworthy people to buy used cars from. Thanks Mark".

Mark C.

"I couldn't be happier with the GTI. I have no reservations or regrets after purchase which is a surprise to most people. There's plenty of horror stories out there about people buying cars on eBay or other websites that don't see the car prior to purchase. Mark is different. I feel He's an honest guy and he went out of his way to help me with making it easy."

Parker K.

"Buying the Cabriolet from Mark was the smartest decision I've ever made when it comes to cars. Mark stands out from others due to his quick responses, readiness to help, and knowledge about the cars he works on. The car arrived and was even nicer than I expected! He's very passionate about these cars, and he's a wealth of knowledge. I would highly recommend him!"

Kevin F.

"I have been restoring old Volkswagens to original condition as a hobby for over forty years and have bought cars from many people. I take pride in making sure the cars are right when I am finished with them. I wanted to buy a water cooled Volkswagen that I could just drive and enjoy. The 1993 Volkswagen Cabriolet that I bought from Mark is a wonderful car and it is exactly what he described to me. I have to say that after all these years he is on my gold list of respectable people. These days when so many people are scamming others it is nice to know one who can be trusted and is very honest. Mark made my purchase a pleasure and for the first time I was able to buy a car without any worries!"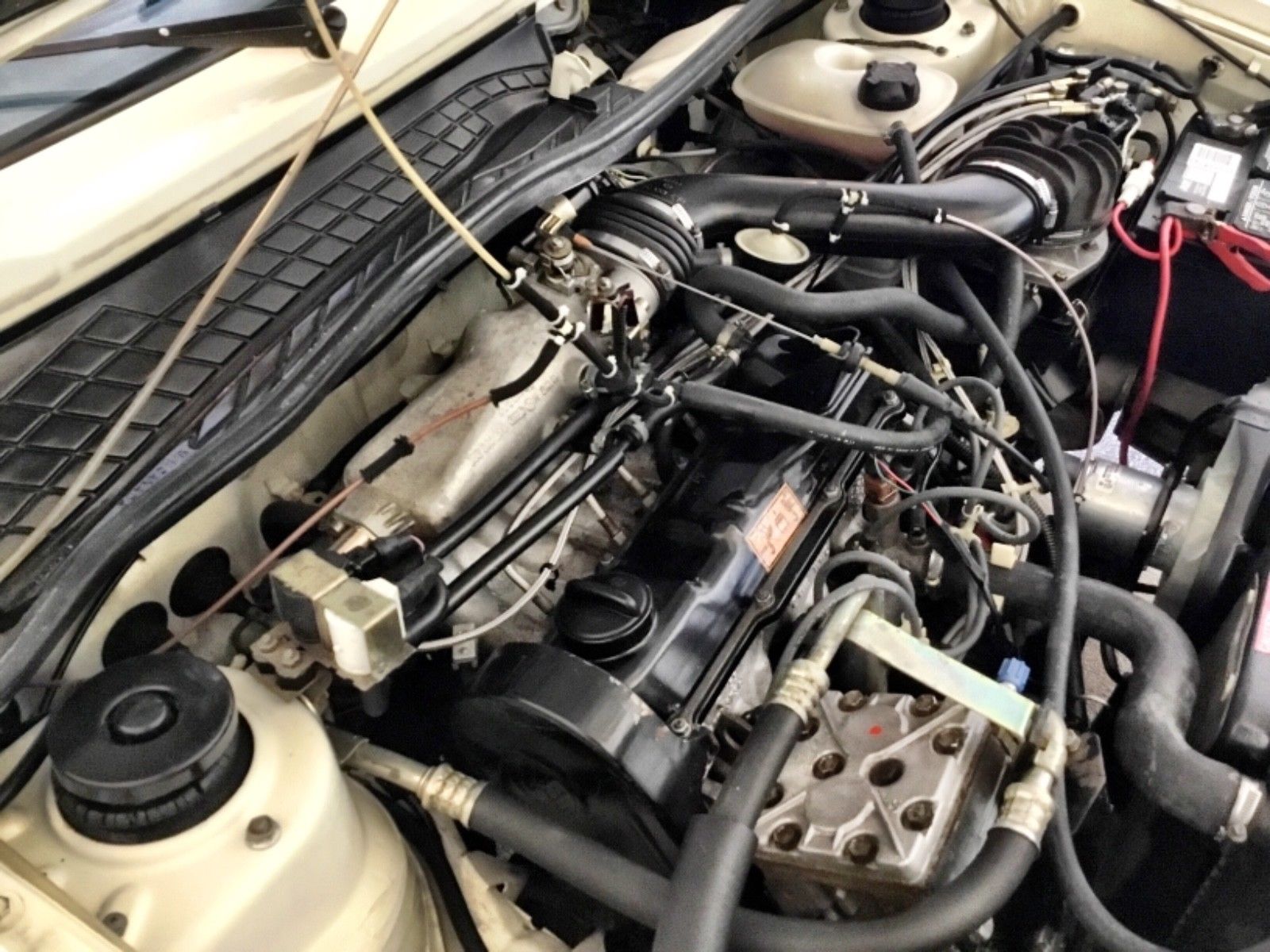 I wish I knew where Mark's secret source of A1s was located. When he finds these cars, he's been able to cleanly correct the flaws they have and provide sellers with a turn-key classic. Obviously, that comes at a premium in today's market. But a car is only original once and the condition here is truly outstanding. Flipping through the photos is just one mouth-agape head shake after another. How did this economy hatch possibly survive in this condition? Then there's the hand-written mileage log, the original window sticker. And look at that seat fabric! Or the floor mats. Or the stickers around the fuel cap. This car would get more attention at a show than a Lamborghini.
But that doesn't mean it costs like it was made in Sant'Agata. Most very clean A1 GTIs trade between $8,000 and $11,000, more if they're in excellent shape. This seller's cars have traditionally fallen into that spectrum, but this one really is on another level. The asking price of $17,500 is certainly high, but not unheard of, for these cars. We've actually seen them trade for more, so for me this price is completely reasonable given what you're looking at. At some point, Mark may run out of A1s to bring to market. But for now, I'll appreciate every single one he's upcycled.
-Carter