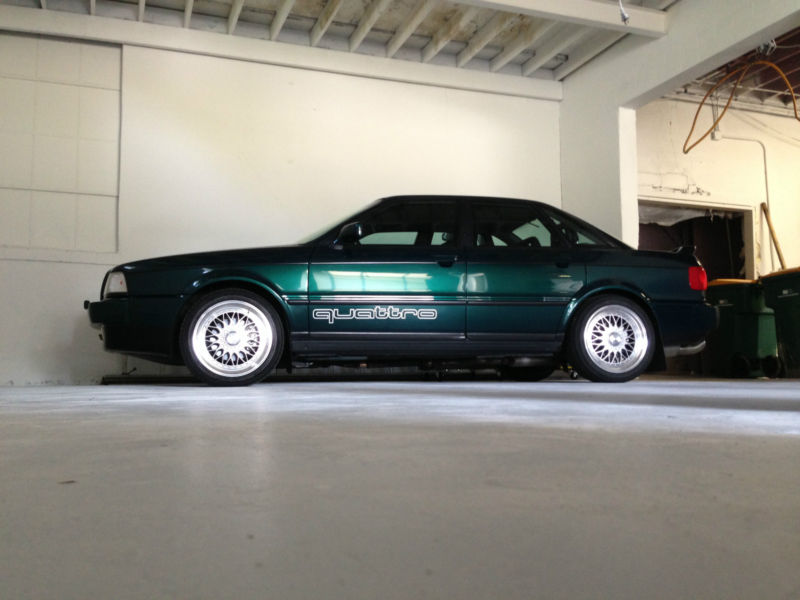 Let's just say that you're looking for an older Audi quattro, but you can't stomach buying one that needs work or two that need work. That's certainly understandable! Sure, they have more style than the A4, but those A4 prices are so low now and they're pretty attractive to boot. Well, if you like the early A4 but want something a little more unique, there is the all-but-forgotten 90CS quattro. Based on the heavily revised B4 chassis, the 90CS quattro received body, interior and drive train updates over the 88-91 cars, making it a more comfortable highway cruiser and look a bit more upscale. This was the lowest point of Audis sales in the U.S. since the very early 1980s, so seeing these B4 90 quattros especially in good shape is a rare event, even in the Northeastern states. Today's example is a lightly modified 93 in Emerald Green Mica: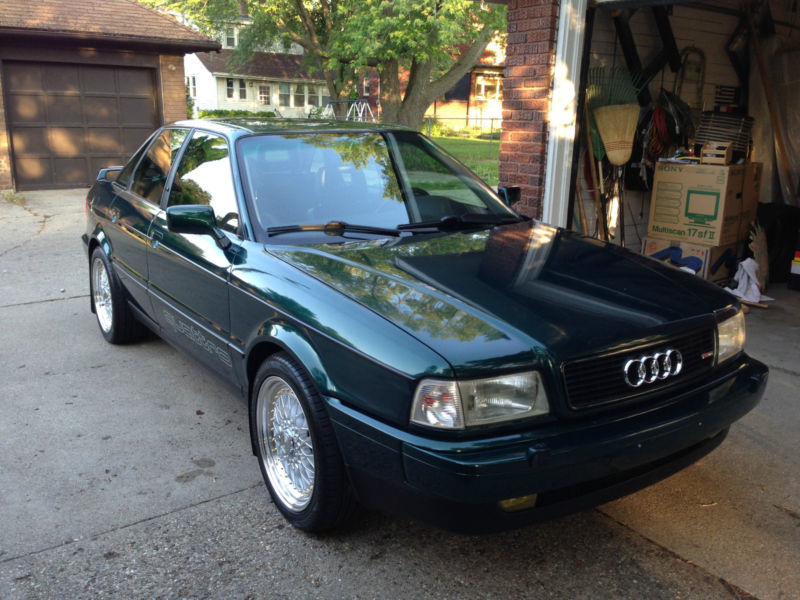 Year: 1993
Model: 90CS Quattro
Engine: 2.8 liter V6
Transmission: 5-speed manual
Mileage: 89,497 mi
Price: $6,750 Buy It Now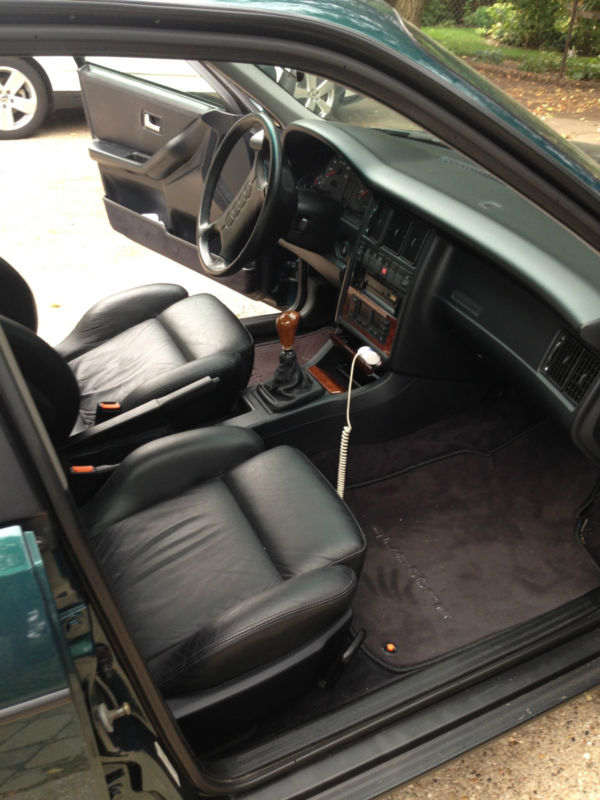 Cleanest 90 I have ever seen, zero rust, super clean underneath, interior spotless no rips tears or smells after market head unit with iphone/usb jack 17 inch custom wheels with newer tires (2500miles), all electrics fully functional, no tears mint black leather, recent tuneup, fluids plugs etc. this car is a headturner and no matter where you are people acknowledge its condition. exceptional example hard to find one cleaner. Please contact with any questions or image requests. Mileage will continue to increase as I drive it occasionally for fun. Car is listed locally and I reserve the right to end auction early. Good luck bidding.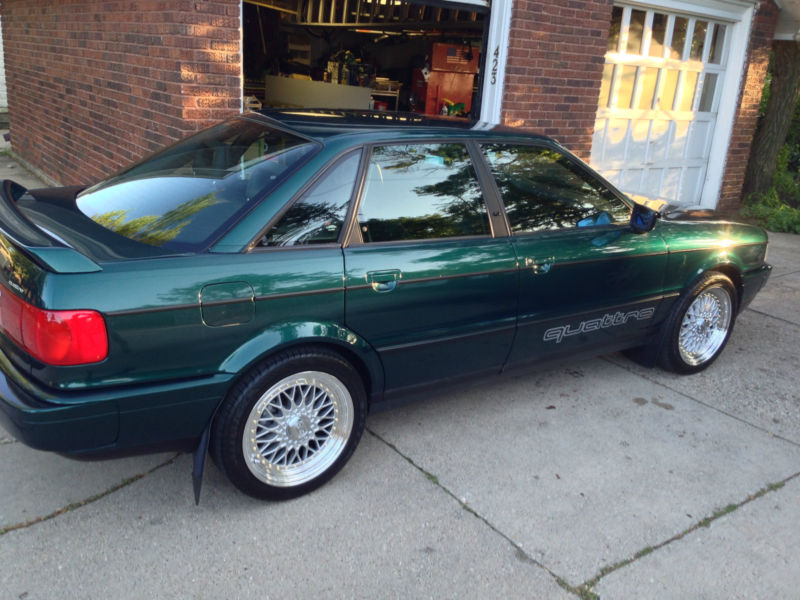 I'll admit that I've been on an older Audi kick as of late, and I always have had a soft spot for these 90 quattros. They always felt like a bit of an underdog to me. The V6 was not as peaky as the 20V was, but it's also not much quicker, and in comparison to the E36 chassis released in the U.S. in 1992, even the refreshed B4 chassis felt pretty dated and slow. Despite this, I think the 90 design has actually aged pretty well in comparison to the E36. These quattro models, especially sport editions with the rear open spoiler design, look pretty fresh even 20 years on. That rear end could just as easily have been one that adorned a 2003 A8.
Though not generally considered as robust as the early 4000 quattros, the 90 V6 quattro is no slouch and many have covered two to three times the miles that are on this car. Also not considered quite as good in the snow as the twin-locking differential early cars, for most people this is more than a capable snow machine and could easily outpace many newer cars in the white stuff. They're fun cars to drive and make a nice noise even if they don't get you there like a sports car will. Reasonably easy and relatively cheap to fix, this is a great opportunity to get into one of the nicest 90 quattros I've seen in a long time. While the modifications may not be to everyone's taste they're relatively understated and don't detract from the car overall. $6,750 would be more than I would want to pay right now even for as clean a 90CSQ as this one is, but I don't think it's far out of line and would expect this car to fetch around $6,000 right now. For that amount, the cheaper B5 A4 might seem like a better deal, but given the option I think I'd rather have one of these!
-Carter