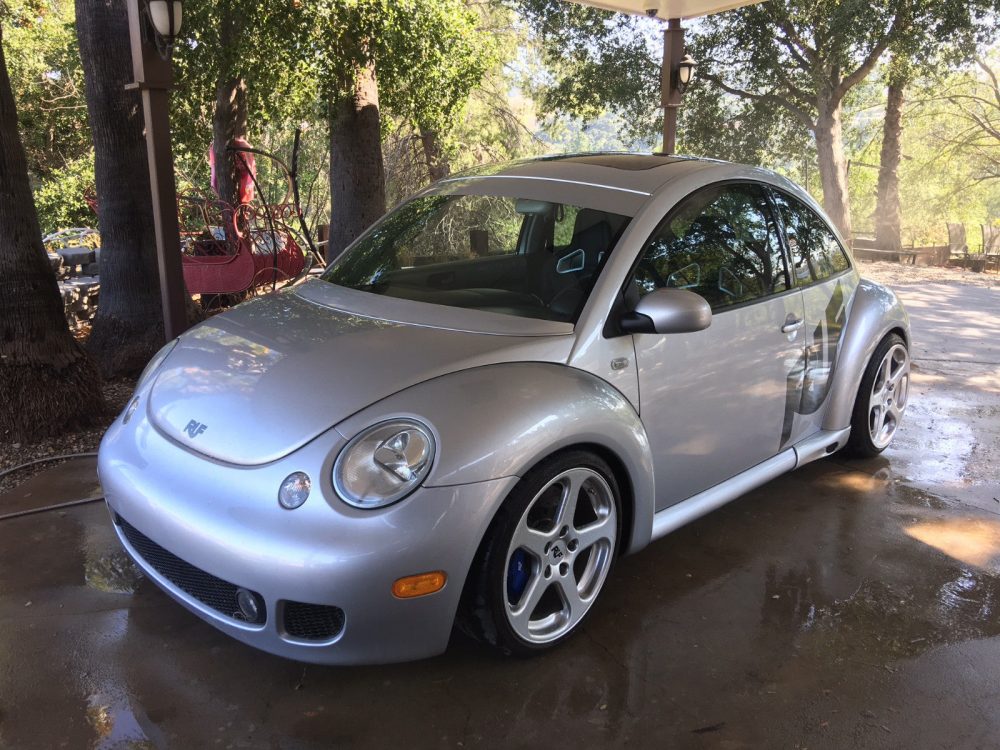 Update 2/16/18: After showing as sold in November for $14,900, the mega-cool Ruf Bug is back again for the same $14,900 ask.
It's back!
This is a car which has haunted these pages since we first began writing up German cars, if you can believe it. Originally, Aaron wrote this car up nearly 6 years ago to the day – November 8, 2011. Back then, the seller was asking an incredibly steep $60,000. Three years later in 2014, Paul spotted it again and revisited the concept. It was then up for sale for a scarcely more reasonable $50,000. In both cases, it was really hard to justify the substantial premium even if it was a neat looking car.
Fast forward to today, and we're finally getting somewhere. Although the car appears to have changed little since 2014, the asking price is now $14,900. Mileage is far below average at only 51,722 and condition generally looks very good. It has only accrued 10,000 miles in the last three years. Although this car lacks true RUF credentials, the general concept pulls together pretty well and the execution looks nice. Is this the one to have? It's certainly a lot more compelling than a standard Beetle in many ways and has big dollar mods, but do those mods justify a $11,000 premium over a standard Turbo S?
-Carter
The below post originally appeared on our site November 9, 2011:
11 Comments