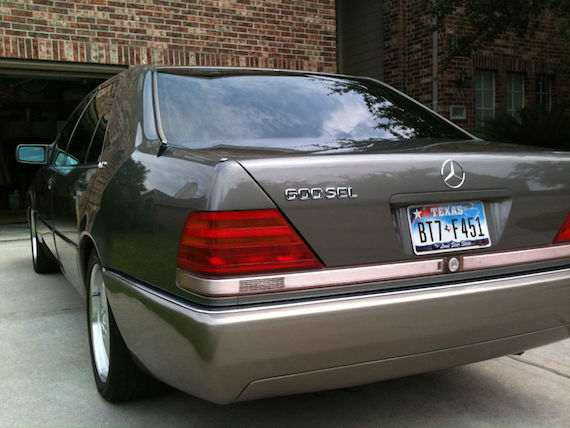 We love no reserve auctions. Particularly ones that start at under $1,000 for a car that once cost well over $100,000 when new. We've reported before about how these big Benzs with V-12s  can be a nightmare in terms of maintenance, but this one looked particularly clean and with no reserve, if the price is right, there may be some $s left over to help with inevitable repairs. I think the W140 probably isn't as bad as the next generation of V12 Mercedes when it comes to work and cost to own, people just give it a bad rap because of the extra cylinders.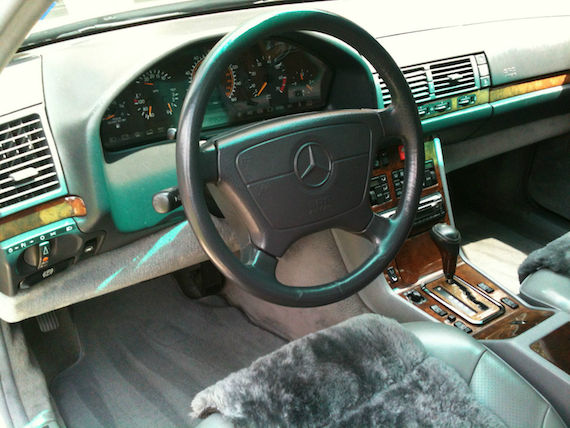 Year: 1992
Model:Â  600SEL
Engine: 6.0 liter V12
Transmission: 4-speed automatic
Mileage: 146,300 mi
Price: No reserve auction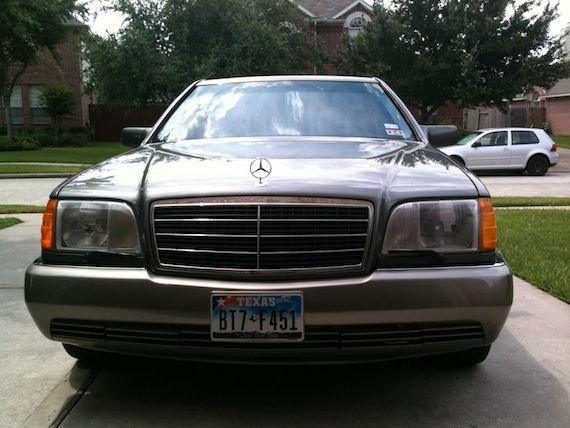 Up for sale at no reserve is my beautiful, well maintained 1992 Mercedes 600SEL. I purchased this vehicle two years ago from a gentleman in Dallas and have thoroughly enjoyed her. Though it pains me to turn her loose, I just don't have the garage space and refuse to park her outside.

The exterior is stunning with only minimal rock chips one would expect from normal use. The interior (seats, headliner and door panels) are as nice as the exterior. The sheepskin inserts are a nice feature and quite comfortable, not there to hide any damage. There are no check engine or warning lights on after startup.  When I purchased the car I had it completely gone through at Autohaus Ruffner in League City. Craig, the owner, stated that the car was in excellent condition with no rust present. In the last 2 years, I've replaced the alternator, wiring harnesses, driver's door motor and regulator, disk pads and rotors on all 4 wheels, flex disc, shifter bushings, transmission filter and fluid, air filters, differential oil along with numerous Mobil 1 oil and filter changes.

"Greta" runs as well today as she did back in 1992 when the original owner ponied up over $125,000 to own her. Despite the mileage, "which has averaged only 6600 miles per year," she's a 22 year old that's been highly maintained over the years and always garaged. My only reason for selling is that she's a "toy" that I just can't justify keeping. The new owner will love the car as much as I and will feel like a "captain of industry" behind the wheel!

"Greta" comes standard with all the goodies including 18″ AMG wheels shod with new Michelin tires. She comes fully serviced with current registration and inspection, ready for travel to either coast if asked.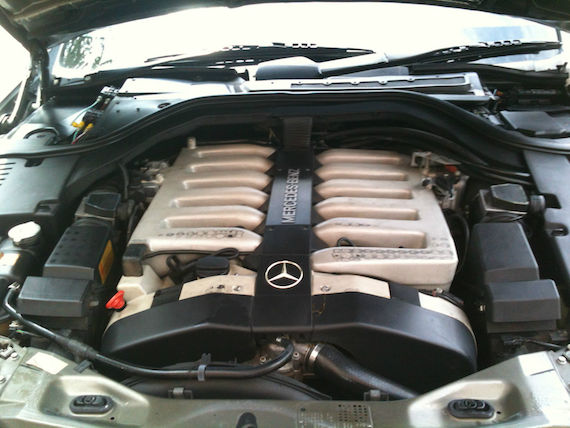 I like that the car has a name. Sometimes I feel that people who name their cars care just a bit more about them and thus treat them right. This isn't always the case, but the seller here does show an appreciation for this fine automobile. The mileage isn't low, but this car shows quite well. The big engine probably is still pumping out nearly 400 horsepower and the same amount of torque. What surprises me is that the intake plastic still looks pretty new. Similar to BMW V12s with their vast expanses of plastic intakes, these normally get ugly and yellowed. Even more surprising considering this car has been in summer Texas heat. This car looks very clean in and out.
The last time this car was listed it sold for less than $6,000, that's less than $500 per cylinder and a heck of a lot of car for the money. While certainly on the rare side with the V12, the W140 itself won't turn many heads, particularly if you live in certain part of Florida. With the nice set of AMG rims the car will get a likely head nod from those in the know. Like the seller alludes to, you'll feel like something special piloting this around your local harbor.
~Evan