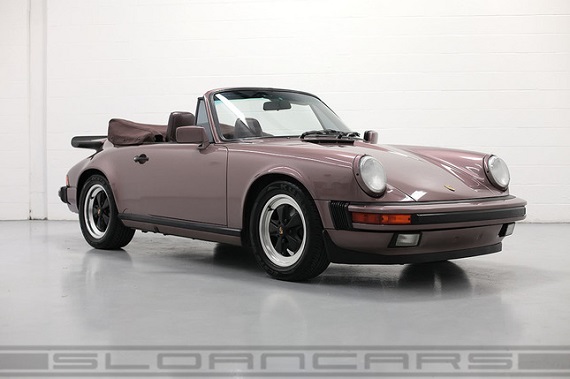 If the color of this 911 looks familiar to you, it should! We certainly do not come across Cassis Red very often, but it was only a couple weeks back that we featured a reader ride presented in this very same color combination of Cassis Red over Burgundy. That 911 was a Targa, so if you are someone who desires a fuller openness to your cockpit, then perhaps this 1987 Porsche 911 Carrera Cabriolet, located in Connecticut, with 43,773 miles on it will suit your purposes a little better. This could be simply a function of the lighting and photography, but the richness of the Cassis Red paint on this Cabriolet looks a little more pronounced than on other examples I've come across. It appears just that extra degree more striking. I'm certain that when cruising the boulevard with the top down that this would be a head-turning and crowd-pleasing 911. It may attract some attention, but beautiful things usually do.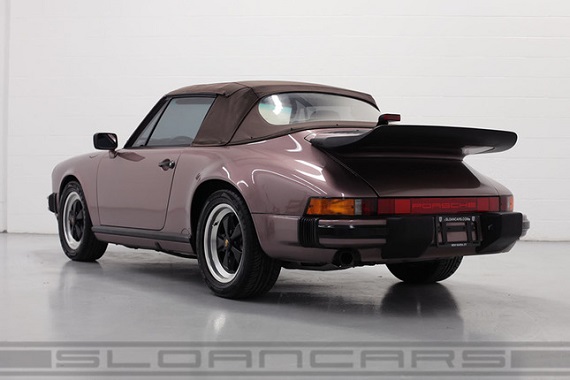 Year: 1987
Model: 911 Carrera Cabriolet
Engine: 3.2 liter flat-6
Transmission: 5-speed manual
Mileage: 43,773 mi
Price: $42,500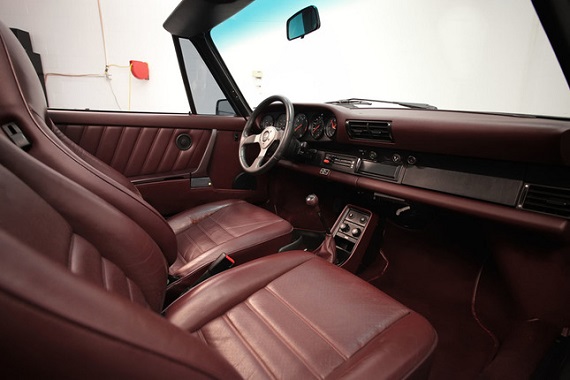 This three owners Floridian cabriolet is finished in a beautiful shade of red called Cassis Metallic. Comes with a redish/brown manual top over a burgundy leather interior.

• Cassis Metallic
• Burgundy leather interior
• 43,773 miles
• Power tilt seats
• Three owners
• Factory alarm
• Central Locking system
• 16 inch Fuchs wheels
• Automatic speed control
• Front and rear spoilers
• Automatic heat control
• 3.2 liter engine @ 214 HP
• 5 speed G50 transmission
• Factory air conditioning
• Upgraded CD player
• European rear turns signals
• Hand painted center crests
• Comes with Books/records
• Window sticker
• Shipped from sunny Florida to our shop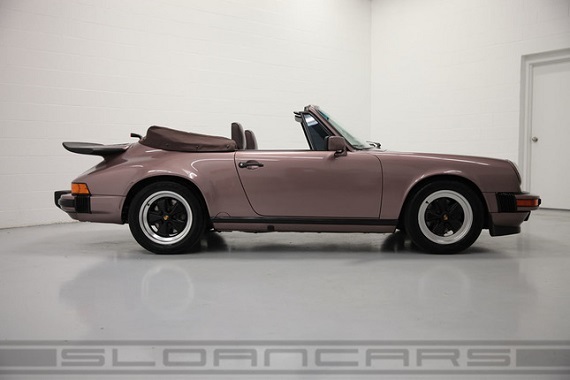 1987 was the first year the 3.2 Carrera came equipped with the G50 5-speed manual transmission and as such that model year (and subsequent model years) tend to show a slight uptick in value over the earlier editions. For those in search of a driver-quality Carrera the different transmission is not necessarily something that should weigh heavily on your decision as the 915-equipped cars still perform quite well in that department. For a collector, however, it is a feature that is worth considering. Considering those factors, along with the fact that Cabriolets tend to sell for a little more than their Coupe and Targa counterparts, the asking price here really isn't too bad. Sloan typically only sells high-quality cars so it should be safe to assume there aren't any nefarious details lurking in this car's past. While there are a couple of non-original items in the interior (steering wheel and radio) everything else on this Carrera looks in good shape, so with under 50K miles and coming in a beautiful and rare color combination this looks like potentially a nice value.
-Rob