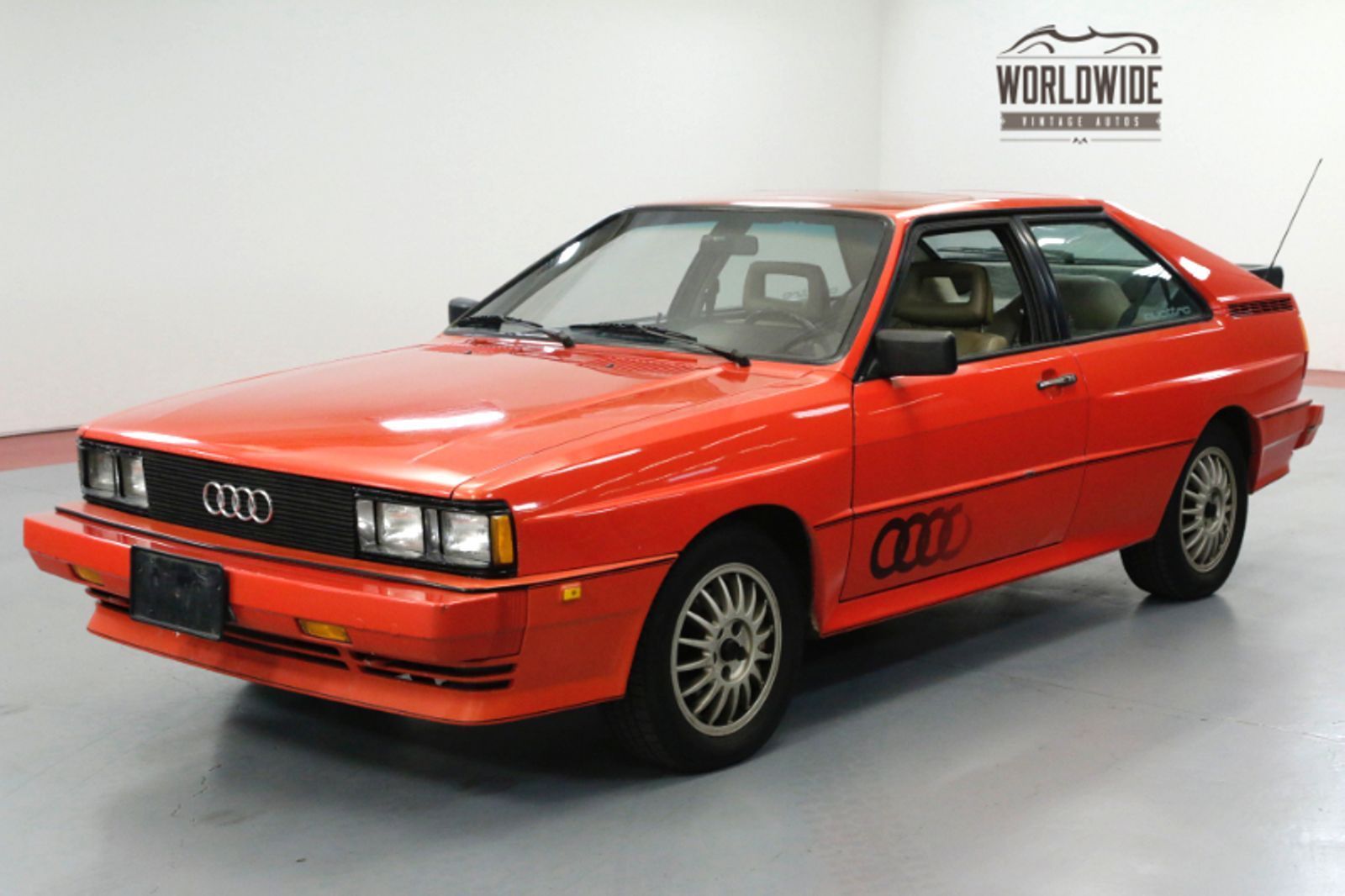 Perhaps I'm being harsh in my title. But I have to say, this listing annoys me for a few specific reasons. We'll get back there soon. Predictably, as it did with Mercedes-Benz Pagodas, Porsche 930s, 80s BMW M products and the original GTI, the quick rising of selling prices for the Audi Quattro has continued to bring good examples to market. Where we used to wait seasons between seeing any at all, today you seem to be able to view at least one pretty good one on the market at any given time.
Today's furthers the recent line of '83s I've looked at. We saw the $59,000 ask on a modded L041 Black one. Recent bids only hit $33,000, which tells us more where market value lies. We saw more of a project a month later with the Treser'd LA5Y Helios example. At $25,000, it was one of the cheaper examples to come to market recently. Then just last week the stellar L97A Diamond Silver Metallic one popped up. Priced right in the middle of the two at $40,000, it looked like the one to buy of the three.
Today's '83 comes in a fourth shade available that year. LA3A Mars Red was shared with the A1 and early A2 chassis Volkswagen GTI and GLIs (along with a few others), but is less frequent to see on the Quattro than the color that replaced it in 1984 – LY3D Tornado Red. It's more orange in tone and distinctive as a result. This particular example is also claimed to be completely original and from a single owner – something none of the others could boast. Priced at $36,900, is this the one to get as a collector?
Year: 1983
Model: Quattro
Engine: 2.1 liter turbocharged inline-5
Transmission: 5-speed manual
Mileage: 77,811 mi
Price: $36,900 Buy It Now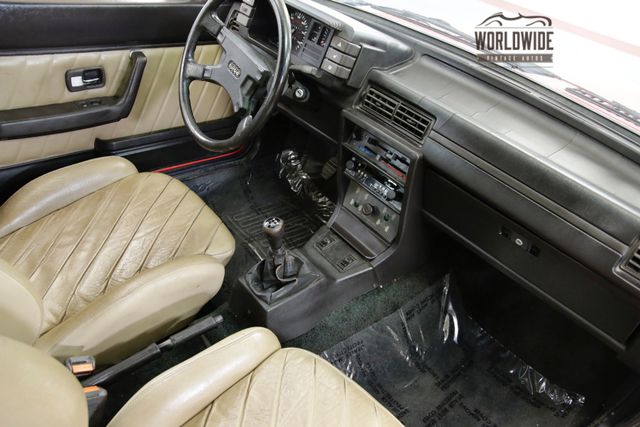 HISTORY

SPECIFICS / BUILD INFORMATION

EXTERIOR

-One owner original time capsule. Believed to be original paint and decal.

-Dry Wyoming car since new.

-Audi Tornado Red.

-Original window sticker. $35,460 MSRP.

-Factory 15″ light alloy wheels.

INTERIOR

-Leather sport steering wheel.

-Leather covered shifter.

-Leather sport seats.

-Air conditioning.

-Dealer option heatable front seats.

-Sunroof.

MECHANICAL

-Audi 2.2L Turbo Charged Engine. 78K Original miles.

-$8K service in 2016. (Brake lines, calipers, pads, CV boot, spark plugs, filters, oil, front wheel barings, service and tune up)

-Quatttro all wheel drive.

-Four wheel disc brakes.

-Factory rusting proofing.

DISCLOSURE

-Car has original paint and interior. There are a few chips / imperfections / dings in the paint / body over the course of 35 years. Rock chips on front end. Original Audi emblems show signs of age. (See detailed pictures)

-Original leather interior shows some age. Cracks in dash. (See detailed pictures)

-Trunk hydraulics do not hold trunk up and could be replaced.

-For more details on any disclosure items please contact a sales agent today at 1-877-422-2940.

The cost of parts and restoration of these vehicles are increasing daily. They are not making any more and, therefore, they are becoming more rare by the day. Buy one complete and ensure your investment for the future. An excellent investment and something you can enjoy daily. Collectible vintage vehicles have historically appreciated at a rate greater than that stock market, gold and other arts and collectibles as documented by many articles and auction result tracking.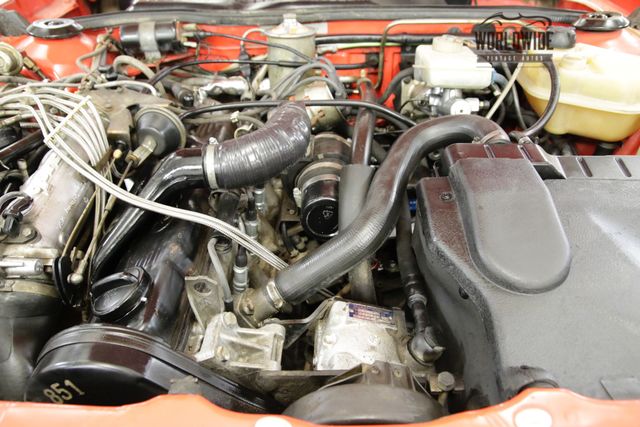 So what's my beef? I will say that this dealer does a much better job offering a pictorial of the car and pointing out flaws that are present. Despite that, what annoys me is that they could have spent less than an hour in research and $40 to improve this listing tremendously. First off, the car is clearly not Tornado Red as is claimed. I feel if you're going to get specific about a color on a collector car, you should get the color right. In less than a minute of searching they could have figured that one out. I'll let them slide on the "2.2" engine – it's actually 2.1 (2144cc) but Audi themselves claim it's a 2.2 on the window sticker. Next is the typo adding a third "t" to Quattro. Okay, silly mistake, and I make them too. But the one below really annoys me – "Factory rusting proofing". Perhaps they were more correct than they meant to be, as these cars famously had zero rust proofing, and consequently many of them are rusting. Claiming a clean bill of health on an original car without removal of the front fenders is a bold strategy, though it does look pretty clean overall. The last one just seems like a slap in the face; to make the point that the rear trunk struts no longer function, depict the trunk open with a rod to hold it in place, and say "they could be replaced". REPLACE THEM. They are $19 each. You're asking $36,900 for the car, for goodness sake. That .1% of the total, and then you wouldn't have to take a silly picture or make a silly suggestion and excuse.
Rant over, this is still a remarkable car in overall great condition. Here we see the un-tucked North American specification bumpers coupled with the original headlights and correct 15″ x 6″ Ronals – somewhat a rare combination these days, and the only of the four recents to appear this way. While not perfect and with some question marks, it still received a (gulp) $8,000 recommissioning in 2016. As a result it should be pretty fresh overall and could be described as a pretty unique survivor. The price isn't all that outrageous in the grand scheme seeing where others have landed recently.
-Carter