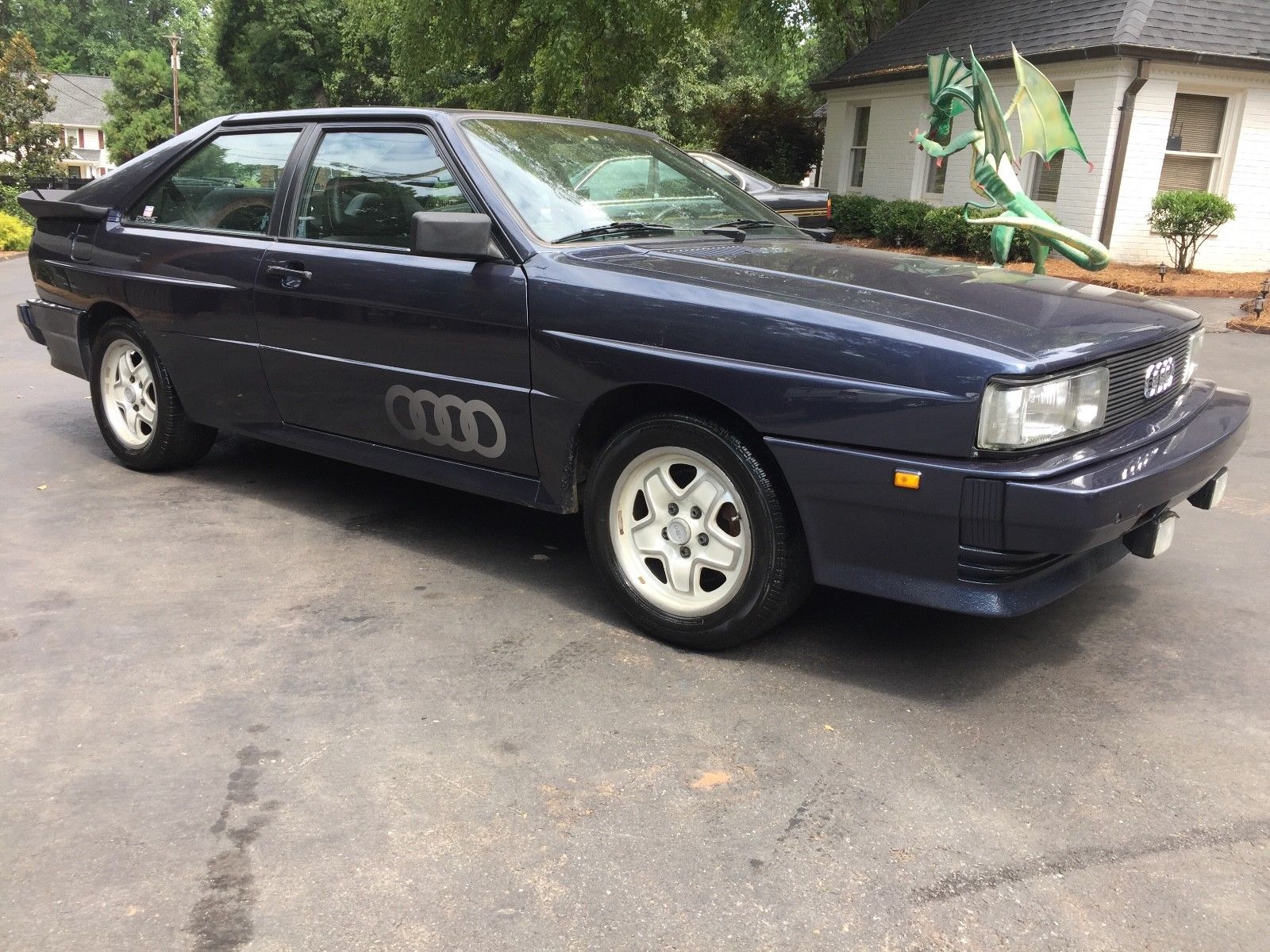 There was a point where it was very hard to find a clean Mk.1 GTI anymore, and consequently the values on them rose sharply and quickly. Predictably, the moment that occurred a bunch of really nice examples popped up for sale and have continued to emerge as the car has finally been recognized as a classic. Now, couple that scenario with the racing pedigree of the Quattro and sprinkle in a dash of ///Mania into the mix and you've got a recipe for some very expensive cars.
With only 664 originally imported to the U.S. and a fair amount dead, balled up in rally stages or repatriated to the Fatherland, the remaining cars that do emerge generally fall into two categories: well maintained examples that fetch high dollars, or needy chassis for the project-minded enthusiasts. Although today's car looks quite clean at first glance, it's not a perfect example. Yet it does sport some very rare (and very polarizing) period Treser bits, a great set of Fuchs wheels and is awesome Helios Blue Metallic. At $25,000 – the lowest price we've seen on a recent Quattro auction, is this a deal or a dud?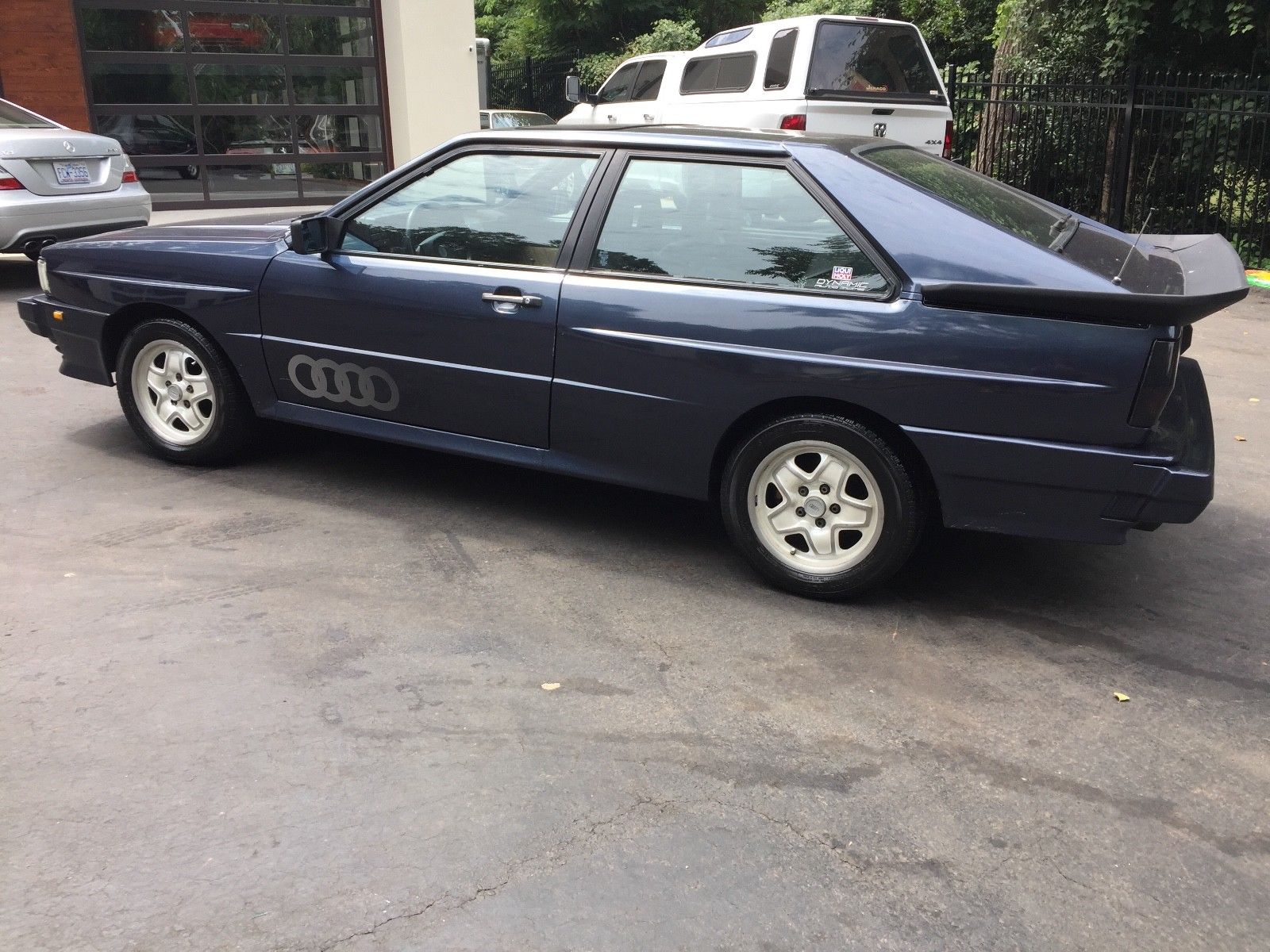 Year: 1983
Model: Quattro
Engine: 2.1 liter turbocharged inline-5
Transmission: 5-speed manual
Mileage: 105,000 mi
Price: $25,000 Buy It Now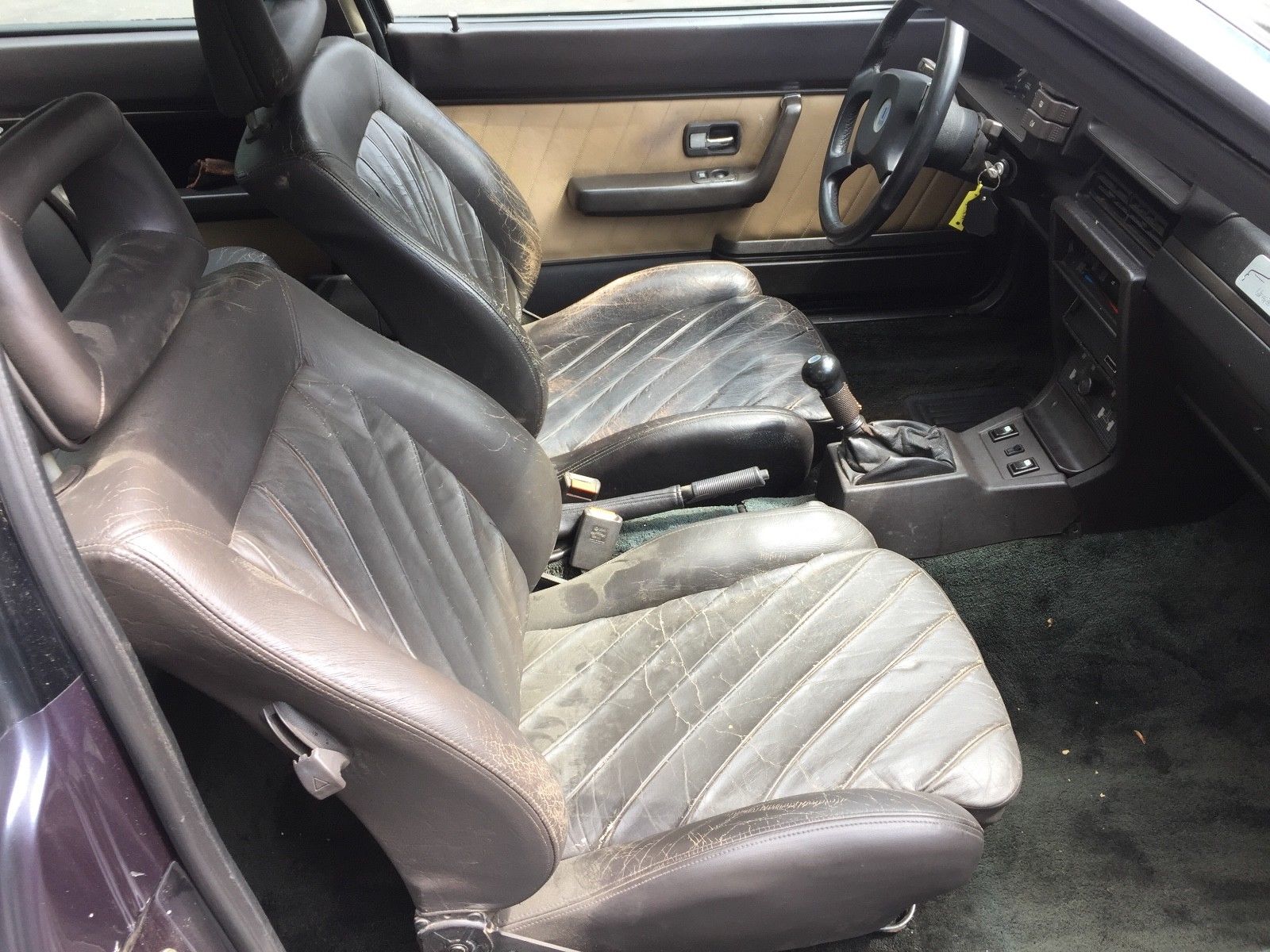 rare 1983 AUDI UR QUATTRO
105K miles
Runs great, car has minor issues like; cracked dash, emergency brake doesn't work and it has worn seats that have been changed from tan to brown. Car is selling super cheap. NO rust other than a small small amount pictured on drivers side front fender (easy fix) rest of car is rust free. Car has been repainted and can benefit from a wet sand at some point. Tires are older but still hold air and drivable. Everything works on the car as it should. These cars are going up in value and this is a good opportunity for someone to get one at a reasonable price that wants to put a little effort into bringing it up to a higher level. Has Treser steering wheel and rear wing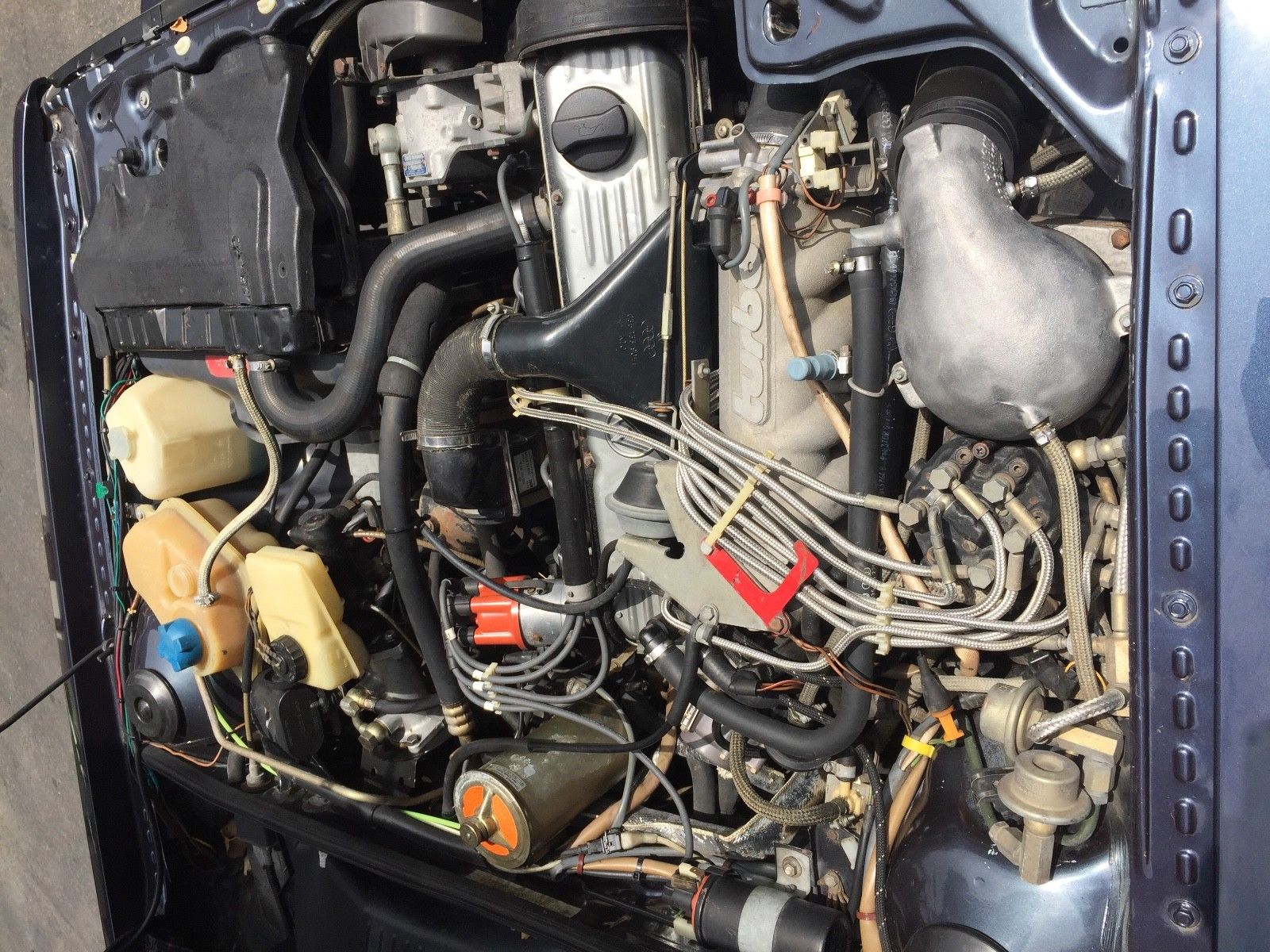 Some familiar with these cars may recognize that this example was previously featured on these pages as part of a showdown in 2015. The buyer of the car, who is also the current seller, then felt that the car had been mis-represented and began a fairly epic series of lawsuits and internet-breaking fora slandering where he repeatedly referred to the car as "a hunk of junk", listing issues with the bodywork, brakes, and engine running condition, among others. According to the seller in more recent comments, many of those issues have been fixed, but considering the notoriety of the transaction, it's a bit unfortunate that the seller didn't go into greater detail in the auction listing of what was fixed and why the condition today is better than 2015. The auction from 2015 lists the car sold at $26,000, so does the current ask of $25,000 seem justified?
It's hard to say. The Quattro market certainly has moved forward in the past few years. However, the terms "easy fix" and "rust" on Quattros rarely go together, and since this car spent at least part of its time in New England you should be pretty wary as a potential investor. It's also not right; the interior needs to be corrected and though it wears some rare parts, it's not a true Treser nor is it completely original. So what's the value on non-original '83s? Well, convienently we just looked at one, and the black '83 I recently looked at is a very interesting comparison point. That seller is looking for over double the ask of this Helios, but repeated auctions have landed in the $25,000 – $30,000 range. If a pretty nice but non-original car is only hitting $30,000, it is hard to justify $25,000 on this car that needs more work. But right now there is only a $6,500 gap between the current bid and the asking price, so we may yet see a sale. I hope that the buyer has the means to correct the faults and return this car to its former glory!
-Carter