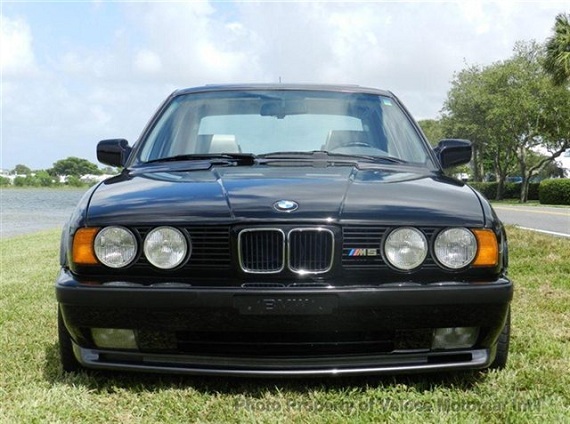 As has happened with other series of cars, such as Audi S4s, there are currently several generations of BMW M5s that are converging on value, leaving you with some hard decisions as to which you'd prefer. Indeed, from their start through the E60 M5, the sports sedan got larger and heavier, but gained 2 cylinders per generation and corresponding power levels. The E34 BMW M5 was a refinement and softening of the E28 original design but kept the race-bred S38 inline-6. Purists eyebrows raised when the new E39 M5 launched with a 5 liter V8, but the 400 horsepower soundtrack has subsequently has become a serious legend and fan favorite. Purists once again held their breath as the E60 M5 launched, now with a 5 liter V10 – a high revving, howling banshee of a motor. All of them are serious forms of motivation, and the value of the first 4 generations are all coming into line. While I wasn't able to find a good example of an E28 M5 for this writeup, I have the subsequent three generations to check out – which would you choose?
Year: 1991
Model: M5
Engine: 3.6 liter inline-6
Transmission: 5-speed manual
Mileage: 67,347 mi
Price: Reserve Auction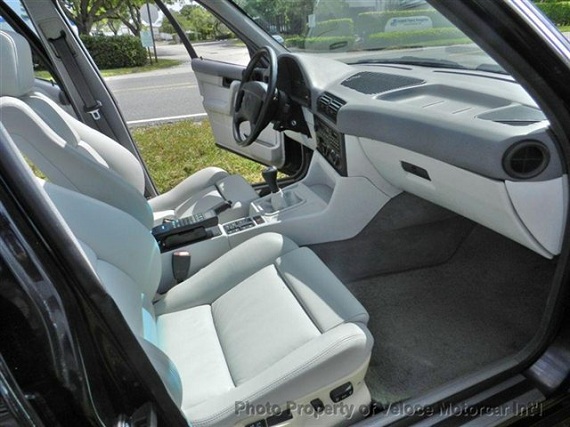 Vehicle Overview
* 2-Owner * Fully Sorted Original 67k Mile 1991 BMW M5 * Ready To Enjoy Bavarian Classic *
The M5 is wickedly swift and balanced that it almost needs an autobahn to be truly enjoyed. The BMW M5 was the fastest regular- production four-door automobile tested back in 1991. It was the strongest running four-door of its time, period.

Performance:

Horsepower: 310 hp @ 6900 rpm

Torque: 266 ft-lbs. @ 4750 rpm

The 1991 BMW M5 is a very special car. It has a great pedigree going back to it's older brother, the Legendary BMW M1. This generation of the M5 is built with a technically advanced version of the M1 motor pushing out 310 Horse Power, also adding catalytic converters. Each M5 motor was individually hand crafted and installed. It also comes with a completely different suspension and braking system than the regular 5 series of its time. It took the BMW Motor Sport Team < 2 weeks! > to handcraft and complete each M5.

The engine feels even better than its specs. It is smooth, responsive, and ungodly strong. It reacts to sudden full throttle with softness only below 3000 rpm. By 3500 RPM, it wakes up, and at anything over 4000 RPM, it just storms!. All the cams and gears, tappets and chains harmonize to the slightly throaty intake honk and exhaust growl. The M5 even lopes faintly at idle, in fine muscle-car tradition.

Though burdened with 3846 pounds which is 342 more pounds than the original 1987 M5. This S38 B36 engine launches the 1991 M5 lustily. Testing at the time reveals that it does 0 to 60 MPH in 5.6 seconds, and 100 MPH in 14.5. The quarter-mile printout reports 14.2 seconds at 99 mph. The M5 is still accelerating when the fuel injection's speed governor says, "Sorry, that'll have to be enough," at a true 155! mph. These are all record numbers for a genuine production four-door sedan in it's time. The M5 even stomped what was some fast cars in it's day, such as the Nissan 300ZX Turbo, Mercedes 500SL, and Corvettes.

This is a two owner low mile M5. It has always been garaged and well cared for. It had all of its original paint with absolutely no rust before its full refresh. It was just some wear scratches at the door entries and some paint chips and nicks that did not allow it to be a proud M5. We fully documented its condition including pictures with a paint meter on all body panels showing a no paint work vehicle. About 50 pictures with the meter on every part of each body panel. We documented it's past and set out to make a Beautiful TOY for some lucky BMW enthusiast.

This Bavarian classic received a full pampering refresh here at Veloce Motorcar. The following list shows most of the parts replaced and the work performed:

** NEW Parts & Labor **

* Period Correct Breyton Wheels For BMW & Continental Tires, OEM "M" Valve stem covers.

* Full Quality Paint Job completed with PPG Paint by Veloce Motorcar.

* 4 HR Performance Springs

* 4 Bilstein Shocks

* All Belts, Spark Plugs & Spark Plug Wires

* All Filters & Fluids Changed

* 4 New Brake Rotors & Pads

* 4 Door Handle Weather Stripping's

* 100% Of The Vehicles Emblems Including wheel center caps.

* All of the Vehicles Grilles Were Sanded & Painted in Satin Black To Look New. (PPG Paint)

* OEM Shift Handle ( M5 Light Handle )

* OEM Exhaust

* The whole vehicle's undercarriage was cleaned and wheel wells undercoated with a quality product for future weather survival.

** This beautiful, 2 Owner, Original 67k BMW has been fully refreshed, detailed and finished to high gloss shine. It looks like an almost new 1991 M5 in 2014. An amazing 23 year old Bavarian Muscle Car. It comes with all 3 keys, 2 alarm remotes, absolutely every piece of documentation the vehicle was delivered with when new, except for the window sticker. The buyer will also get lots of pictures documenting a low mile no prior paint work M5 before it's full refresh here at Veloce Motorcar. Please contact me any time with questions you may have.

Please take the time to watch this great vintage factory video on the legendary M5:

Best regards,

Ivan 305.970.5825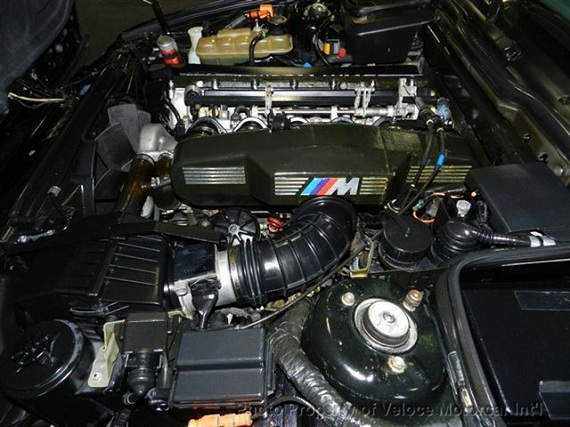 This car certainly looks clean and well presented. Thoroughly photographed to display the impressive under body, it looks to be a very good example with a fair bit of maintenance in mostly original condition. I miss the M-System turbine wheels, but they can still be found to replace the aftermarket wheels that aren't my favorite. Color combination is great and classic, miles are low and this seems like a very good example to get into. Unfortunately, the price goes along with it; reserve is still on this car that has been bid to the high teens. It's unusual to see these cars go into the 20s these days, but examples like this are also hard to come by.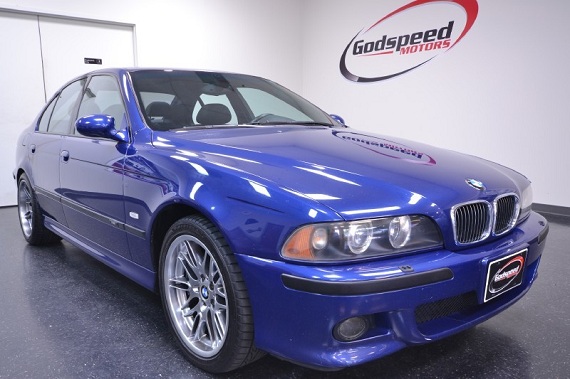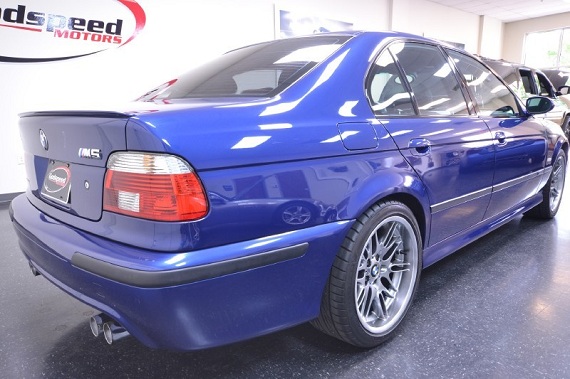 Year: 2002
Model: M5
Engine: 5.0 liter V8
Transmission: 6-speed manual
Mileage: 92,451 mi
Price: $19,900 Buy It Now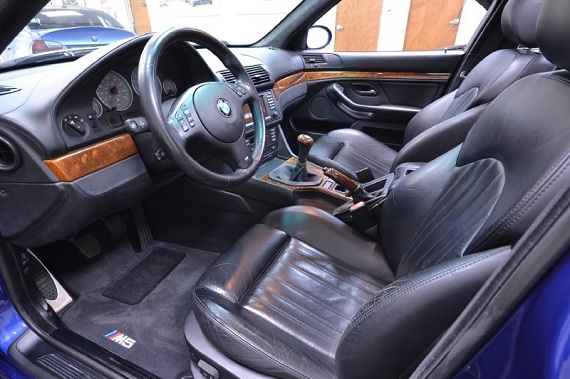 2002 BMW M5 6-Speed

Rare Le mans Blue, Only 92K Miles!!! Navigation, Heated Seats, Alcantara Headliner, Full Double Stitched Leather Interior, Just Serviced, 30 Day 3,000 mile Warranty included in the price, 3-Owner Clean Carfax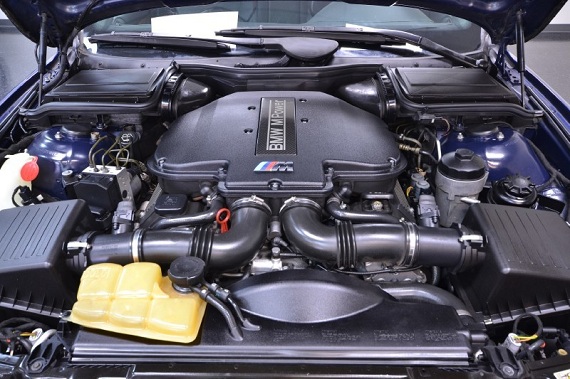 I really love Le Mans blue on these M5s. I know, I'm a bit of a blue guy, but it really is a pretty color. It reminds me of the Avus Blue E34s – another color that I really loved. If you're willing to look, E39 M5s with moderate miles are trading hands between $15,000 and $25,000, generally varying on the miles, condition and dealer. This car appears to be a reasonable example, but it would be nice to know what was serviced in the "just serviced". It falls right in the middle of values for the E39, but condition appears to be slightly above average so if you like the color combination, a PPI would be in order to see if this is the one.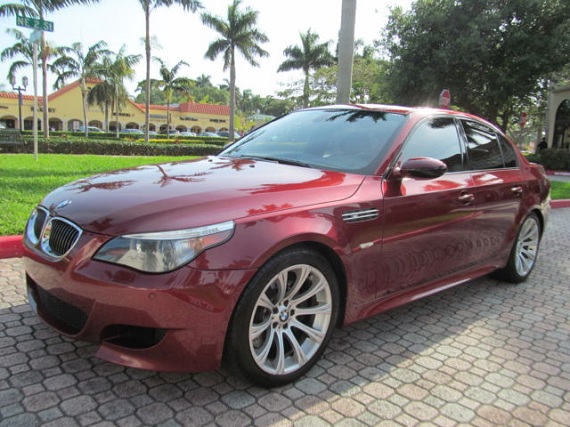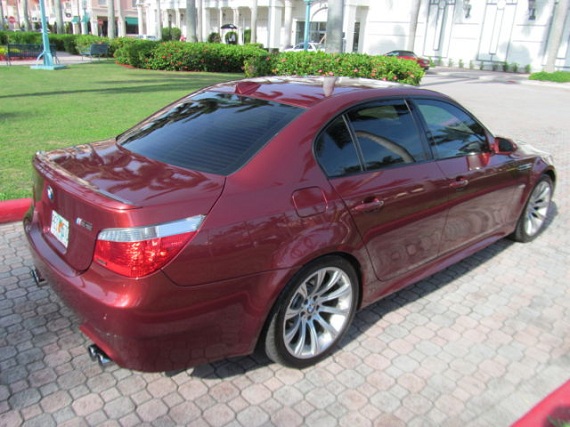 Year: 2006
Model: M5
Engine: 5.0 liter V10
Transmission: 7-speed SMG semi-automatic
Mileage: 84,000 mi
Price: $21,900 Buy It Now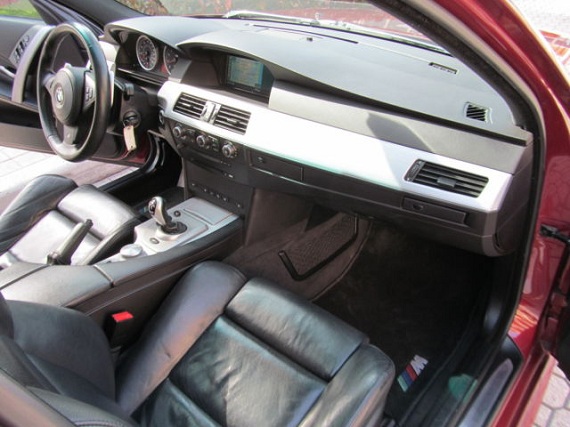 Vehicle Information:
2006 BMW M5
VIN: WBSNB93576CX06300
SEDAN 4 DR
5.0L V10 FI DOHC 40V
REAR WHEEL DRIVE
Standard Equipment | Safety Options
Standard Equipment
Power Windows, Power Steering, Air Conditioning, AM / FM CD, Power Brakes, Power sun / moon roof, Tilt Wheel, 6-digit Odometer
Safety Options
4 wheel ABS, Running Lights, Dual air bags front and sides/active (manual) belts with automatic passenger sensor
CARFAX Report Provided By:
Florida Auction Direct Inc.
2200 N 30th Rd
Hollywood, FL 33021
954-457-1000
www.floridaauctiondirect.com
No accident/damage reported
No accident / damage reported to CARFAX
3 or more previous owners
4 Previous owners
Service information available
6 Service records available
Registered as a personal vehicle
Types of owners: Personal lease, Personal
Last reported odometer reading/mileage
83,520 Last reported odometer reading
CARFAX Price Adjustment
$60 Above retail book value

2006 BMW M5

OFFERED IN THE RARE INDIANAPOLIS RED METALLIC ON BLACK LEATHER

FEATURES THE BRUSHED ALUMINUM INTERIOR ACCENT PKG, DYNAMIC SEATING WITH ACTIVE SEATS, HEATED SEATS, FULLY POWER TILT/TELESCOPING STEERING WHEEL, 19″ SPORT WHEEL PKG, BLUETOOTH, NAVIGATION, PARKING SENSORS AND MORE

V-10 SMG TIPTRONIC AUTOMATIC
CLEAN ACCIDENT FREE CARFAX HISTORY
FREE AND CLEAR CLEAN TITLE IN HAND
PROUDLY OFFERED WITH OUR

EXCLUSIVE PRE DISCOUNTED UNDER PRICE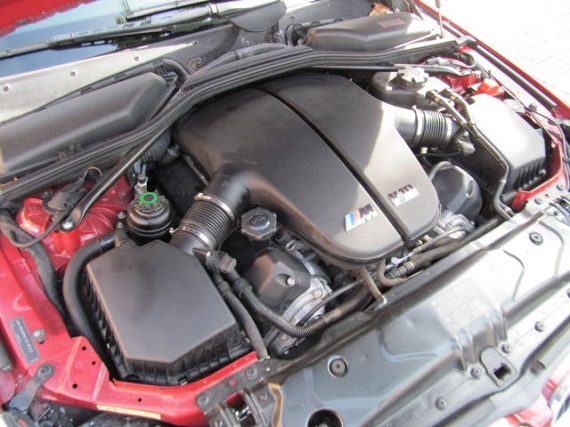 The E60 poses a bit of an issue; it's undeniable how much car you get for about $20,000. The sound from the 500 horsepower V10 in full song is worth the price of admission for some, but worries over the somewhat fragile SMG transmission will keep most away. I've spent some time in these at the race track; large cars, they really seem to defy gravity and physics as they throw you forward with a Formula One soundtrack. They're incredible, but be prepared to pay higher bills to go along with the increased performance over the previous editions. The Bangle styled E60 isn't the prettiest 5, but the presence the M5 generates is certainly worthy of the badge and Indianapolis Red suits the car well.
Which is the winner? It's hard to argue with the value of the E39 right now, but looks-wise I still prefer the E34. This early M5 certainly looks like an excellent example, so it will be interesting to see where it ends up. There were also only about half as many E34s made as the E39 and E60, so it's a bit more exclusive. It might be 190 horsepower shy of more recent siblings, but it would be my choice as long as the price remains reasonable.
-Carter