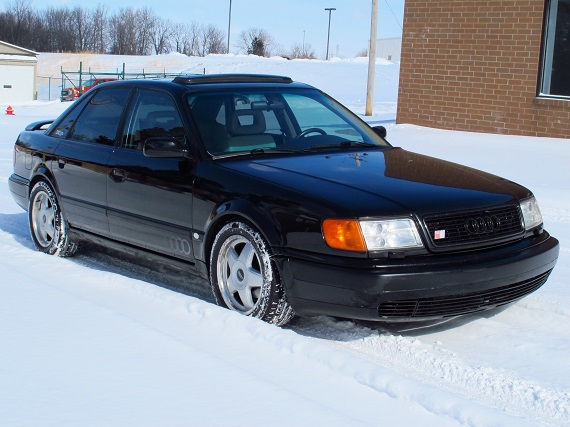 Recently I was reminiscing while looking through old magazine photos and came across the Car and Driver comparison of the Mercedes-Benz 500E, the BMW M5, and the then new Audi S4. I still remember reading that article; the Audi placed last and seemed seriously outclassed in terms of horsepower, acceleration even curb appeal. If you wanted the race car dressed as a sedan, the M5 was the natural choice. If you wanted a muscle car with room for four executives, then the 500E couldn't be beaten. And on paper, the S4 was really a poor comparison to those cars. C&D did point out that the Audi was technically more advanced than the other two; it was the only turbocharged one, and the all-wheel drive system was already legendary even in 1992. But people that opted to buy the S4 were doing so not for the technology, but for the capability of the understated Audi. Several generations of each model on, these are still the cars that many longingly remember as the height of their respective marque's build quality and driver involvement – and certainly that's the case for the Audi. While it was underpowered out of the box compared to its countrymen, the stout drivetrain and engine easily accepted higher levels of boost. It was the first Audi that really got aftermarket support – a group of enthusiasts who still boast that this is the best car that Audi ever made. The workhorses of the ski-set, few have led pampered lives and not many remain in good shape – making it a treat to find a clean one. Despite growing acknowledgement that this car was one of the great sport sedans, prices on even very clean examples of the C4 S4 remain much more affordable than the BMW and Mercedes-Benz competition today: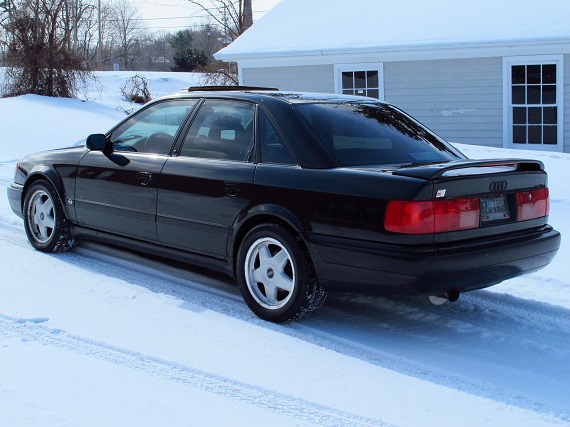 Year: 1993
Model: S4
Engine: 2.2 liter turbocharged inline-5
Transmission: 5-speed manual
Mileage: 177,000 mi
Price: $6,500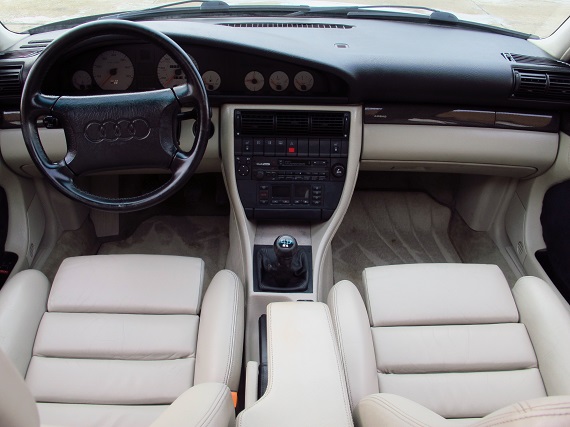 This is my 1993 Audi S4 sedan, known as the UrS4 or Original S4. This was Audi's high-performance luxury car built from 1992 to 1994. These cars are known for their incredible durability and reliability, as well as their performance potential, with some cars being tuned to 450 hp or more. This car has a reliable and conservative Stage 1 tune, with approx 280 hp. This car is fast- really fast, but also reliable and dependable.

This was the most expensive Audi sold at the time, which would explain why they only sold about 500 per year. These cars are becoming collectible and hard to find. I have the original window sticker which shows the 1993 price of $47,295 which is about $77,000 in today's dollars.

This car has the following equipment and options:

-2.2L 20V Inline-5 engine
-5-speed manual transmission
-Quattro AWD with manually locking rear differential
-power and heated leather seats
-power sunroof
-automatic climate control with A/C
-BOSE audio system
-ABS brakes
-power windows and locks

This is a clean, rust free car. The body is straight and in excellent condition. The paint is in good condition for the age and shines nicely. This is a clean, well-kept exterior that looks very presentable.

The interior of this car is in great condition. There are no rips or tears in the leather and the leather seats are in excellent, clean and unworn condition. The carpets are clean and in good condition. This car has the factory carbon fiber interior trim. This is a clean and nice interior.

This Audi runs and drives very well. This is a reliable and dependable car that you can trust to get you wherever you are going. The engine, transmission, clutch, AWD, etc are working properly with no known issues. I have a bunch of previous service records for the car and the car has just been serviced by a local Audi specialty shop who went over the car and gave it a clean bill of health.

This car is amazingly fun to drive. The 280hp turbocharged engine is outstandingly powerful and torquey. This car is essentially a 4-door Porsche of the time period and it is very well-built and has incredible performance. The car has been lowered slightly, as you can see from the photos. Recent work done to the car includes a new timing belt, new CV boot, new transmission, new alternator, new battery, new front brakes and calipers, plus more.

This is a 1993 car, and of course it isn't brand new. The driver's heated seat doesn't work. Both bumpers are slightly cracked and the top edge of the front bumper has some peeling clearcoat. The brake wear indicator is on, although the pads have plenty of thickness. The original Fuchs wheels have some aluminum oxidation. I do have a set of 18″ OZ Superleggera wheels available for a reasonable price. The car could use an alignment. I have the lower door trim pieces which are missing in the photos.

Overall this is a fun, rare and very high-performing car that is dependable, reliable and ready for anything. This car is kept in my heated garage in Willoughby. Email me or call/text me at 440-339-4341.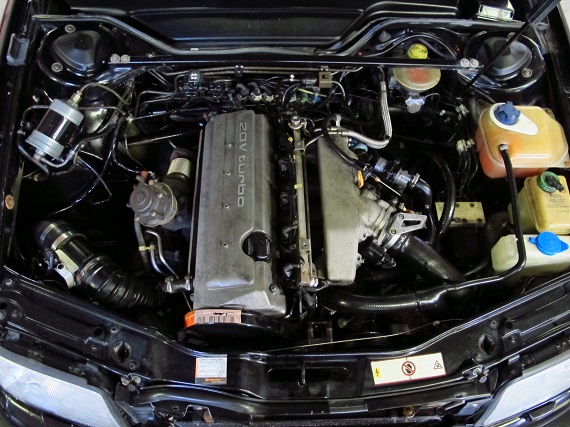 Brilliant Black is still a great color to find original S4s in; the body moldings that were still wide and black blend in a bit better than on some other models. Coupled with the awesome Fuchs-made 16″ wheels, this car looks far above average outside. The ride height is lowered slightly, bringing it in line with the '92 example which ran closer to European specs. Inside we find the often tired looking Ecru interior again looking far above average; this car belies its 177,000 mile life 22 years later. The increase in boost will certainly thrill enthusiasts; on the fly, these Audis have staggering midrange acceleration as you ride a wave of turbocharged torque. The cosmetic condition is matched by recent maintenance of many of the high-priced items that wear, including the timing belt, transmissions which usually suffer synchro issues, along with new brakes. For a wilder look, the seller also has some 18″ OZ wheels available separately – they always look good on the sleek Audis. Though the prices are rising on good examples, this one strikes me as a very well kept, very well presented example of a classic sports sedan that can be had on a very reasonable budget. While they may have been the underdog when new, the legend of the original C4 S4 Audi has proven the match for the 500E and E34 M5. The pool of very good examples of these cars is drying up, and this is certainly one of the better ones that offers a taste of what made a successful company in a package that will not leave the next owner disappointed
You can contact the seller directly at camera411@gmail.com.
-Carter