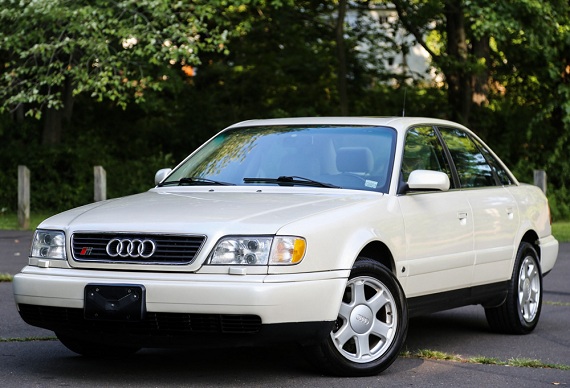 We're a fickle crowd, automobile enthusiasts. We'll sit around critiquing cars all day long; what we would or wouldn't have done, and where the current seller has stepped up or fallen short. Without knowing the whole story, we'll question motivation, driving habits, cleaning regiments or part choices. Piece by piece, we'll pick apart what often isn't an unreasonable asking price for a used car, spending money that isn't ours and making bold claims about how little we would pay for such a ride. But for those of us who have gone through attempting to rebuild a vehicle to a high standard or return a car to stock form, it's a little easier to be objective when viewing an asking price on what is a pristine example of a rare car. Simply put, there's a balance between buying an example that fits the "wants" – you "want" a perfect, pristine, low mile, low owner count maintained car, but you "want" to spend as little as you can. Let's take a look at a car with a serious fan following in seriously good condition and break it down – in this case, it's a pristine 1995 Audi S6: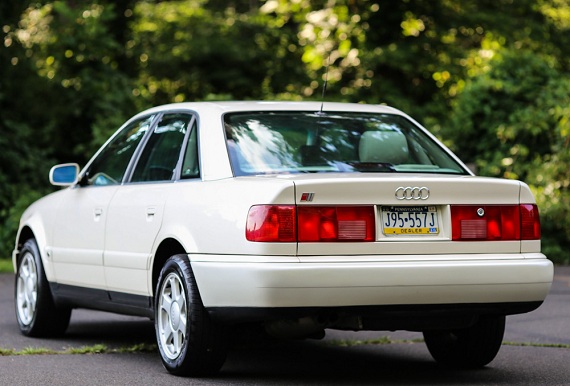 Year: 1995
Model: S6
Engine: 2.2 liter turbocharged inline-5
Transmission: 5-speed manual
Mileage: 94,984 mi
Price: $12,995 Buy It Now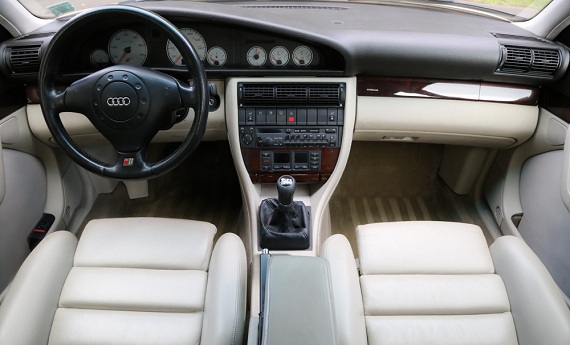 CARFAX CERTIFIED!

RARE S6 L5 TURBO COMBINED WITH 5SPEED MANUAL!

ALL WHEEL DRIVE QUATRO!

SERVICED(SEE RECORDS ON THE PICTURES)!
4WD/AWD 5SPEED MANUAL! CD CHANGER! Serviced!
You are looking at a sporty luxury vehicle that has been well kept and maintained; it's an all around great looking vehicle. The car has mostly been driven on the highway, and it is in great condition.

The famous Quattro all wheel drive provides superb traction whether its winter, fall or summer. Rain or dry you will get superior traction and security.

The engines is one of the finest German engines ever created – a 2.2 liter L5 turbo that runs and feels smooth and provides abundant power. The transmission shifts like on a new car, no skips or slips on shifts.

The interior is in nice condition. The front seats lean all the way back to the rear, so you can actually sleep rather comfortably in the car!

All the electrical options appear to be in working order. A very good climate control system is present in this car, and the A/C blows ice-cold.

The trunk is clean and roomy as you can see from the pictures, and has all the AUDI tools that came with the car.

This is a unique hard to find car, that is painted with a color that really makes it stand out in the crowd.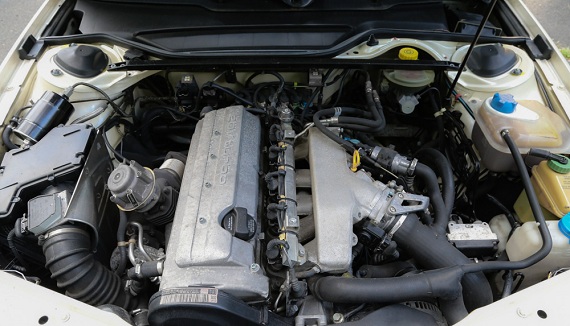 Our friend Adam over at Fast In Fast Out alerted me to this car, and he was well to do so. While the seller has a somewhat spotty reputation and seems to retrieve improbably nice and low mileage examples, there's no denying this S6 is one of the nicest we've seen. Mileage is in check, it only has 2 owners (one for most of its life), and it appears stock. If there are questions about the mileage being legitimate on the chassis, the light Ecru interior is generally a tell-tale – and I don't believe I've ever seen one quite as clean as this one is presented. Granted, a lot can be cleaned up with photos – but the car presents incredibly well. Then there's the price – a Lincoln short of $13,000. Is the price outrageous? I'm sure more than one person will say so. But consider it this way; for a clean, lower mile S6 figure the car is worth a premium already. You could easily find a decently presented car for $5,000 with double the miles, but that's not the point – those miles can't be unwound. If the interior is as clean as shown, figure that's worth a few thousand dollars of not refinishing/replacing the leather. If everything works, including the A/C as claimed, again figure that's a few thousand dollars worth of repairs to a lesser example. Refinish the wheels and put decent tires on and another thousand is gone. Then the paint, lights and plastics outside could easily set you back a further few thousand dollars. I see only one potential flaw; the front end appears slightly askew on the driver's side – though it's very minor.
Is it really unreasonable to ask a premium for a premium car? I don't think that it is; while S4/S6s turn up in this condition from time to time, they don't turn up often this good – and the asking price usually isn't that much less if at all. For a clean slate, turn key car in show condition as this one appears to be, it's clearly worth the premium if you like the color combination. I wouldn't pay more, mind you, but again consider what condition M5 or 500E this amount buys you, and this S6 is certainly nicer and more unique.
-Carter